Welcome to the Costco Weekend Update where I'll keep you all in the loop on the awesome sales Costco releases for the Weekend! I'll post them here and on our Facebook page for you to enjoy.
Did you miss Monday's Treasure hunt post? Click here to see what you may have missed!
Want to see what might be on sale next week??? Click the picture below to see what was on sale last year at Costco!
NEVER MISS A POST! Join the Costco East Facebook group to get updated whenever I make a new post! https://www.facebook.com/costcoeast/.
ALSO you can come and see my Instagram feed with Pics of my weekly Costco shopping trips, Dexter and Ewok being lazy cats and pictures of things that I have cooked with anything I've purchased at Costco. You can find that here! https://www.instagram.com/costco_east_fan_blog/
Subscribe to website updates by signing up below
and you'll get a confirmation email from "FeedBurner Email Subscriptions". Click the link within it to activate your subscription and you'll be notified by email whenever I post (1 or 2 times weekly). Check your spam filter or contact me if you have questions or do not receive a confirmation email.
Welcome back to another addition of the Costco Weekend Sales Update!
And while I am glad to be back at Costco a few times a week now, I gotta say our warehouse was a zoo today! I'm guessing people getting long weekend shopping done (Who else forgot that it was a long weekend??? The last few months have been a long weekend!) But it just felt a little chaotic, though I guess I did go a little earlier than I have been in the Covid-19 era.
Anyhow, some new sales making their way into the line-up this weekend such as the Sony 65″ 4k smart TV $100 off @ 1169.99, Cashmere bathroom tissue 40 x 250 sheet rolls $5.00 off @ 16.99, Pure LE milk thistle 250mg 200 caps $4.00 @15.99 or Beesmster aged gouda 500g $3.50 @ 9.99
We've had a pretty productive week. As I mentioned on Monday we did a ton of yard work, and had a wood chipper rented for Wednesday. (Thankfully the weather actually cooperated with us and gave us 2 absolutely perfect days for working outside)
So we worked our butts off chipping all the piles of lumber into mulch. That went pretty quick, which I'm guessing is partly because we had everything separated into (relatively) neat stacks so we could back the chipper up work through a stack and move on. Easy right?
We also cleaned up all the stacks of buried logs, and other bits and pieces that were too big for the chipper and chopped them up into relatively manageable logs for burning & got 'em all stacked up by the shed.
Easy for a lumberjack like me, right Jan???
(Sorry Jennifer, but I really had to do it.)
So Easy? sure. Hard work? absolutely. Worth it? 100 percent! However, the swarms of black flies really… Well they sucked folks. If I stopped moving for more than 10 seconds they'd be all over me! While the eye/ear and face protection were great, my arms and neck are covered in bites… They can smell my city blood, "fresh meat!" they were saying, jerks!
Anyhow, despite the annoying black fly situation we got a lot of work done and are really happy to have cleaned up the property.
We got some of the mulch moved into the beds, but the rain sort of halted that work today and I'm alright with that… I'm a little sore, and those stupid bites are itchy!!!
Also as a garden update, we've got some nice little sprouts popping up! Lots of radishes and lettuces, so exciting!
It's kinda hard to make out, and they're just little babies at this point but I'm excited to see something growing in our new beds!
On a different note, I'd like to wish a happy belated birthday to Layla Bay!!! I hope you had a great day!!!!!!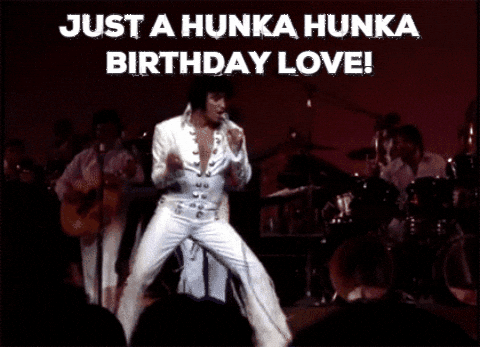 Speaking of great day, time to wrap mine up.
Have a great night folks, see you soon!
Please note:
The price at your local Costco takes precedent (or precedence) over the prices listed on this blog.
Costco liquidation/Manager's Special items (ending in .97) vary from store to store.
An asterisk (*) on the price tag means the item is not being re-ordered.
If there is something you really want, ***double check the expiry date*** as some Costco sales items do end mid-week.
***This is a fan run, independent page with no affiliation or endorsement by Costco Wholesale***
The food brands available can differ from region to region. Pictures are taken at a store in Ontario. Sale items should apply to Costco locations in Ontario, Quebec, New Brunswick, Newfoundland & Nova Scotia, if the item is in stock at your store. There will likely be a few deals not shown here in your store. If this blog has helped you save money, consider sharing www.cocoeast.ca with your friends and family! If you see deals at your store that aren't on this blog, post them in the comments and help spread the money saving love!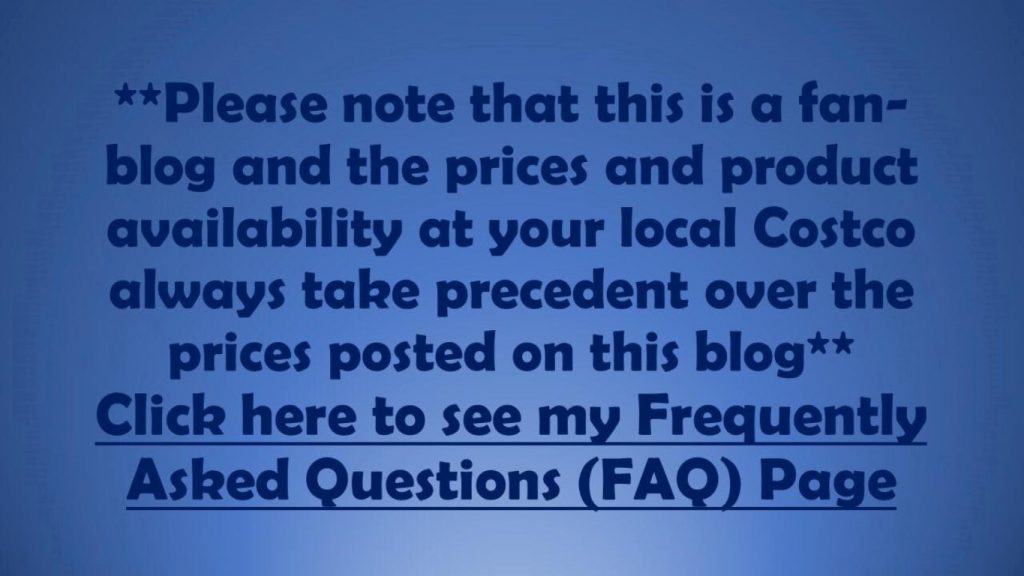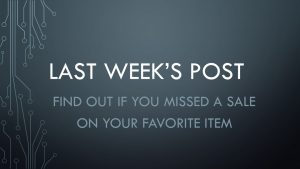 Costco Kingston Meat Department sales
Costco Weekend Update sales