This weeks Monday Treasure hunt is sponsored by L'Oreal to promote REVITALIFT ANTI-WRINKLE + FIRMING – DAY & NIGHT CREAM Which is available at Costco warehouses across Canada!
I walk the whole store for you every Monday when Costco Sales and Costco Flyer sales are released for the week, then post them here and on our Facebook page.
Want to see what might be on sale next week??? Click the picture below to see what was on sale last year at Costco!
NEVER MISS A POST! Join the Costco East Facebook group to get updated whenever I make a new post! https://www.facebook.com/costcoeast/.
ALSO you can come and see my Instagram feed with Pics of my weekly Costco shopping trips, Dexter and Ewok being lazy cats and pictures of things that I have cooked with anything I've purchased at Costco. You can find that here! https://www.instagram.com/costco_east_fan_blog/
Subscribe to website updates by signing up below
and you'll get a confirmation email from "FeedBurner Email Subscriptions". Click the link within it to activate your subscription and you'll be notified by email whenever I post (1 or 2 times weekly). Check your spam filter or contact me if you have questions or do not receive a confirmation email.
Big thanks to L'Oréal for asking us to test out the Revitalift Anti-Wrinkle + Firming – Day & Night Cream which is available at Costco warehouses Canada-wide @ $29.99 for the 100ml pack.
As always I ask my co-workers for a little help testing these products out as we all go through the ringer together at work and it's nice to get a different take on the products.
Formulated with Pro-Retinol and Centella Asiatica, the L'Oréal revitalift Revitalift Daytime cream feels rich and luxurious and smoothed over my skin easily. And as as I have
relatively dry skin, it instantly felt great right away and it still felt hydrated and softer than normal even after a long shift at the restaurant. Speaking of that, part of the job is serving outside
most of the day (thank you COVID) so the fact that this cream also has a built in SPF 25 was a big benefit to me, no extra sunscreen to put on!
After using it for about 3 weeks now, I can definitely see a reduction in some of my wrinkles (mostly around my eyes and the dreaded "crows feet" area) and I am convinced the extra sunscreen helped as a preventative measure.
I'll now turn it over to my co-worker who loved the L'Oréal Revitalift Night cream!
"I really liked using the L'Oréal Revitalift Night Cream. I liked its thicker consistency and that it applies smoothly. I felt it was quite hydrating and soothing to my skin. It feels like a luxury cream that will help my skin refresh overnight. I have been looking for a night cream that will help refresh my moisture barrier while also soothing my skin. This definitely helped."
And if you need even more incentive to pick up this great product, it will be $7.00 off for the week starting October 26, 2020
Thank you all for the information about the printers! I decided not to get that one and your comments helped tip the scales, while mostly used for basic office and document printing I think I'd like to have a reliable printer that doesn't eat up the ink (as you've all stated, it ain't cheap!) So I'll do a bit more research and not just impulse buy that one because it's on sale.
Speaking of sales let's take a peek at a few of this weeks deals.
Q-Tips cotton swabs 1875 count -$3.00 @ $7.99
Dove body wash sensitive skin 3  x 710 ml $4.00 @ $11.99
Benylin all-in-one 2 x 180ml -$3.00 @ $11.99
Tylenol cold extra strength 40 days + 40 nights -$4.00 @ $13.99
Quaker instant oatmeal 60 pouches -$3.00 @ $10.99
Emilia foods riced cauliflower 1.36kg -$2.00 @ 6.99
Pepsi 32 x 355ml -$2.50 @ 9.29
Jack links teriyaki beef jerky 300g -$3.00 @ $9.99
So after all that, how are you all doing? Everyone staying healthy and happy I hope?
We're doing just fine. Though I did give in to temptation folks…
On my weekend update post I was talking about the Bodum 3 piece set and how it might be overkill to buy… Well I bought it today.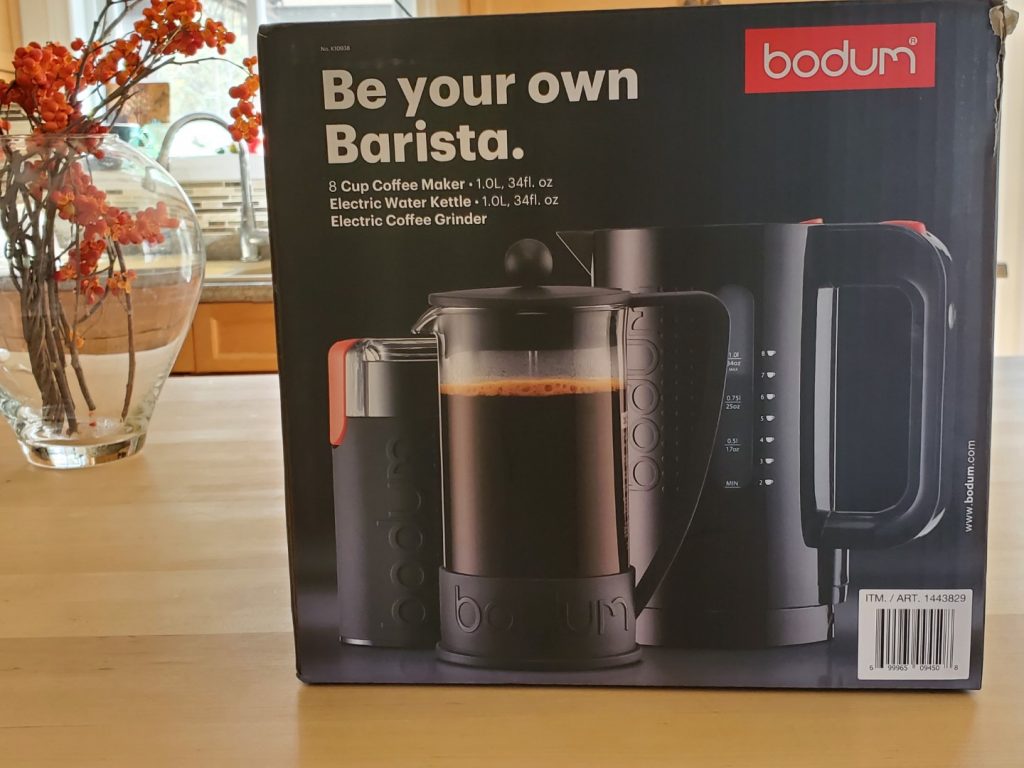 My partner saw it on the post and said something along the lines of "ohhhh, well that's nice! Me like-y" (or something to that degree) So when I was in today that ran through my head and in the cart it went. (seeing as we've had a few "other brand" french presses break over the last few years a back-up isn't a bad idea & a back-up grinder/kettle isn't a bad thing either.)
This being said, the Cuisinart coffee grinder we've had for 13 years will still be the preferred grinder for coffee unless… (and again some help is welcomed here.)
Is this a good idea?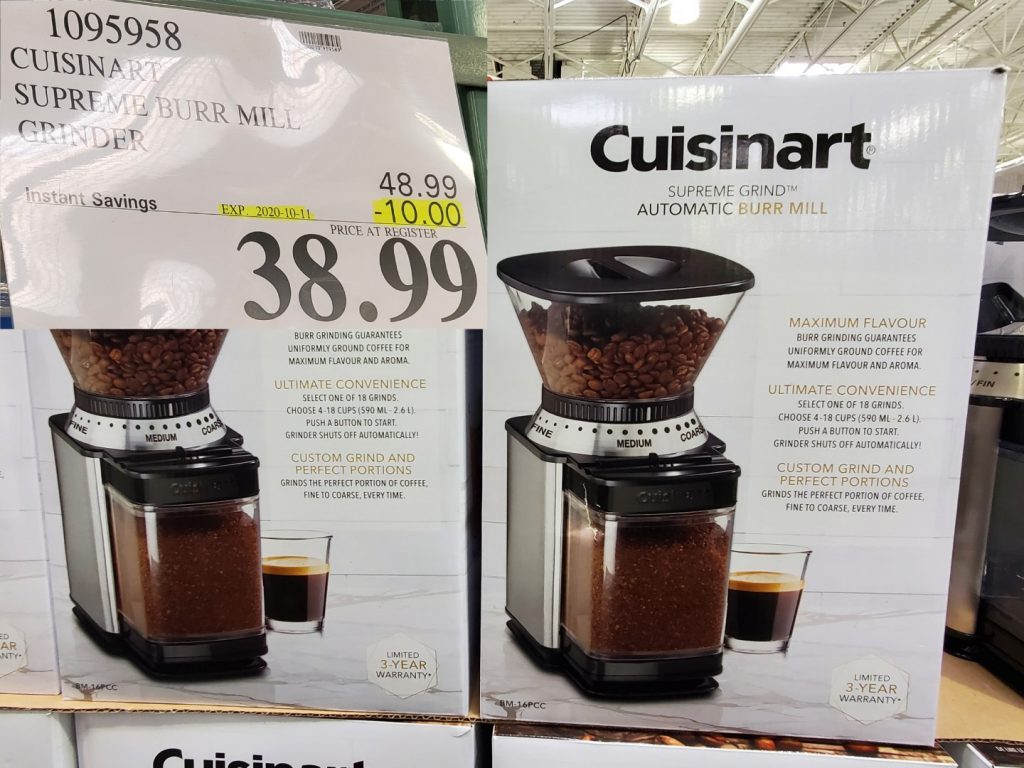 I saw that this was coming up and was kind of thinking about it, but time went by so fast I didn't look into it. Is this better than a small grinder? Will it make the new grinder completely irrelevant? Will this revolutionize the coffee we drink in the morning??
Please give me your thoughts here folks. I'm thinking that the good 'ol grinder we have is doing the trick quite well personally, and it takes up less counter space too. Big win there.
Speaking of big wins, you really can't go wrong watching Ghostbusters which is what we did on Saturday night!
It's really a classic in my mind & the sarcastic humor throughout probably explains my current dry/sarcastic sense of humor.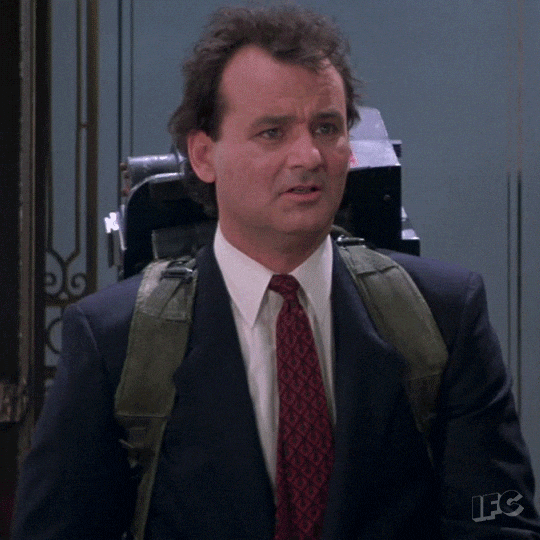 Let's chalk that up as a night folks.
The cats are waiting for snuggles I'm sure (or at least I hope?!) And work is always around the corner.
Rick Moranis says it best.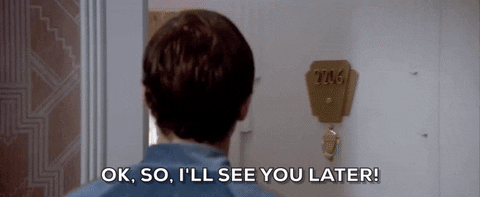 G'night.
As we are headed in to the second wave of COVID-19 and kids are heading back to school I think it's important to remember that we're not out of the corona virus weeds yet, and each province has their own Health recommendations based on the provinces individual risk assessment and I would recommend that you follow the recommendations for your specific province. Information can be found at the following websites.
Newfoundland COVID-19 information
New Brunswick COVID-19 information
Nova Scotia COVID-19 information
So there you go, a little reading material for you.
Be kind, be safe and stay healthy!
Please note:
The price at your local Costco takes precedent (or precedence) over the prices listed on this blog.
Costco liquidation/Manager's Special items (ending in .97) vary from store to store.
An asterisk (*) on the price tag means the item is not being re-ordered.
If there is something you really want, ***double check the expiry date*** as some Costco sales items do end mid-week.
***This is a fan run, independent page with no affiliation or endorsement by Costco Wholesale***
The food brands available can differ from region to region. Pictures are taken at a store in Ontario. Sale items should apply to Costco locations in Ontario, Quebec, New Brunswick, Newfoundland & Nova Scotia, if the item is in stock at your store. There will likely be a few deals not shown here in your store. If this blog has helped you save money, consider sharing www.cocoeast.ca with your friends and family! If you see deals at your store that aren't on this blog, post them in the comments and help spread the money saving love!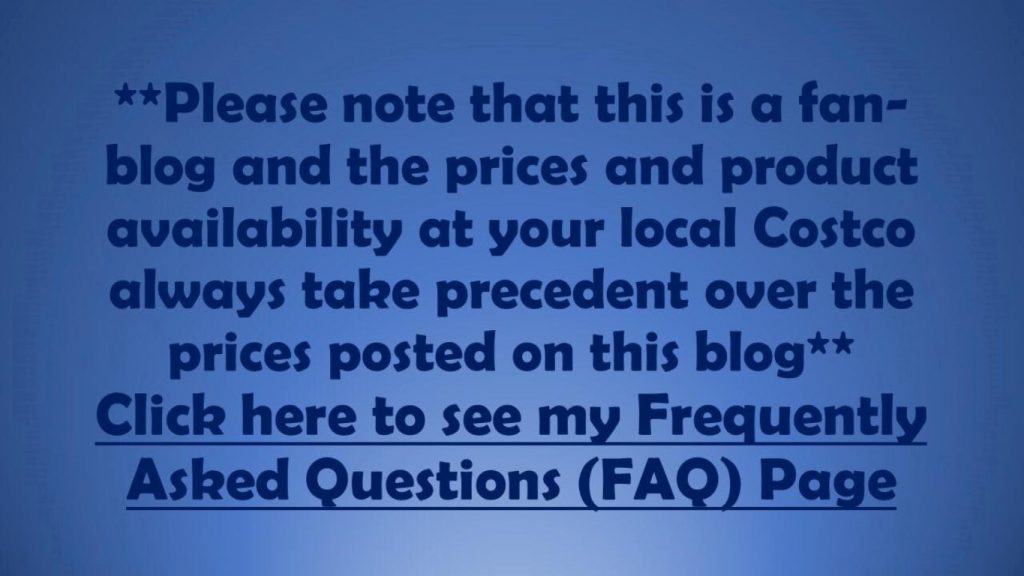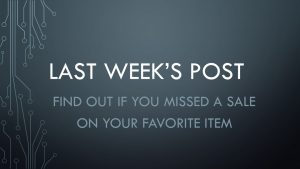 Costco Flyer Sales Oct 5th – 11th 2020
Costco Kingston Meat Dept. Sales
Costco Treasure hunt sales Oct 5th – 11th 2020