Welcome to the Costco Weekend Update where I'll keep you all in the loop on the awesome sales Costco releases for the Weekend! I'll post them here and on our Facebook page for you to enjoy.
Did you miss Monday's Treasure hunt post? Click here to see what you may have missed!
Want to see what might be on sale next week??? Click the picture below to see what was on sale last year at Costco!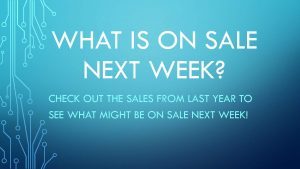 NEVER MISS A POST! Join the Costco East Facebook group to get updated whenever I make a new post! https://www.facebook.com/costcoeast/.
ALSO you can come and see my Instagram feed with Pics of my weekly Costco shopping trips, Dexter and Ewok being lazy cats and pictures of things that I have cooked with anything I've purchased at Costco. You can find that here! https://www.instagram.com/costco_east_fan_blog/
Subscribe to website updates by signing up below
and you'll get a confirmation email from "FeedBurner Email Subscriptions". Click the link within it to activate your subscription and you'll be notified by email whenever I post (1 or 2 times weekly). Check your spam filter or contact me if you have questions or do not receive a confirmation email.
Hello and Happy Friday Costco friends and Family!
Well, for me right now it's kind of Friday everyday… At least for the time being as the restaurant is shut down amid the COVID-19 situation, so a little stay-cation it is then!
I decided to go to Costco a little bit later on today, wanting to wait until it was a little slower so 7 pm it was. And it was indeed super quiet… There was only 2 guys in line in front of me, and they weren't all squished up together, respecting the signs reminding us about social distancing. Which I appreciate on a regular basis, I don't like being all jammed up with a bunch of people anyhow.
Costco has really stepped up their efforts to make people feel comfortable in the store, and I will say that I appreciate all the work the employees have been doing to keep things orderly, clean and safe.
I did try not to spend too much time in the store today, as they are limiting the amount of people in I wanted to make sure I wasn't keeping people waiting. I did see a few new products though today.
I bought a basil plant, because basil is delicious! And I was curious about the Guy Fieri BBQ sauce, but decided to hold off until we go through a few of the BBQ sauces already open in the fridge… Too many condiments folks, I have a limit!
And that neon orange KD cheese shaker… That seems like a dangerous product to have in the house, I feel like I would try putting that on basically everything I could. Obviously If I were having Kraft Dinner I would double up on the Cheesy goodness! I could easily see myself using that on scalloped potatoes, every single layer… Hmmm, maybe I should get one?!?!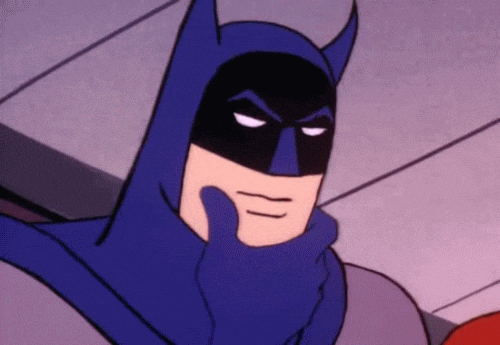 I'll keep you updated on that one. folks.
We're trying to maintain a semi-regular schedule (though I've never been really good at the regular part) and keep ourselves busy. We have been playing lots of music together & I've been kinda teaching my partner how to play drums (I say kinda 'cause I'm not sure that I'm a great teacher) and that has been a blast!
We're also still cooking up some awesome meals, and will continue to do so! Last night we made lemon/chili marinated chicken breasts with a red lentil dahl and plain jasmine rice.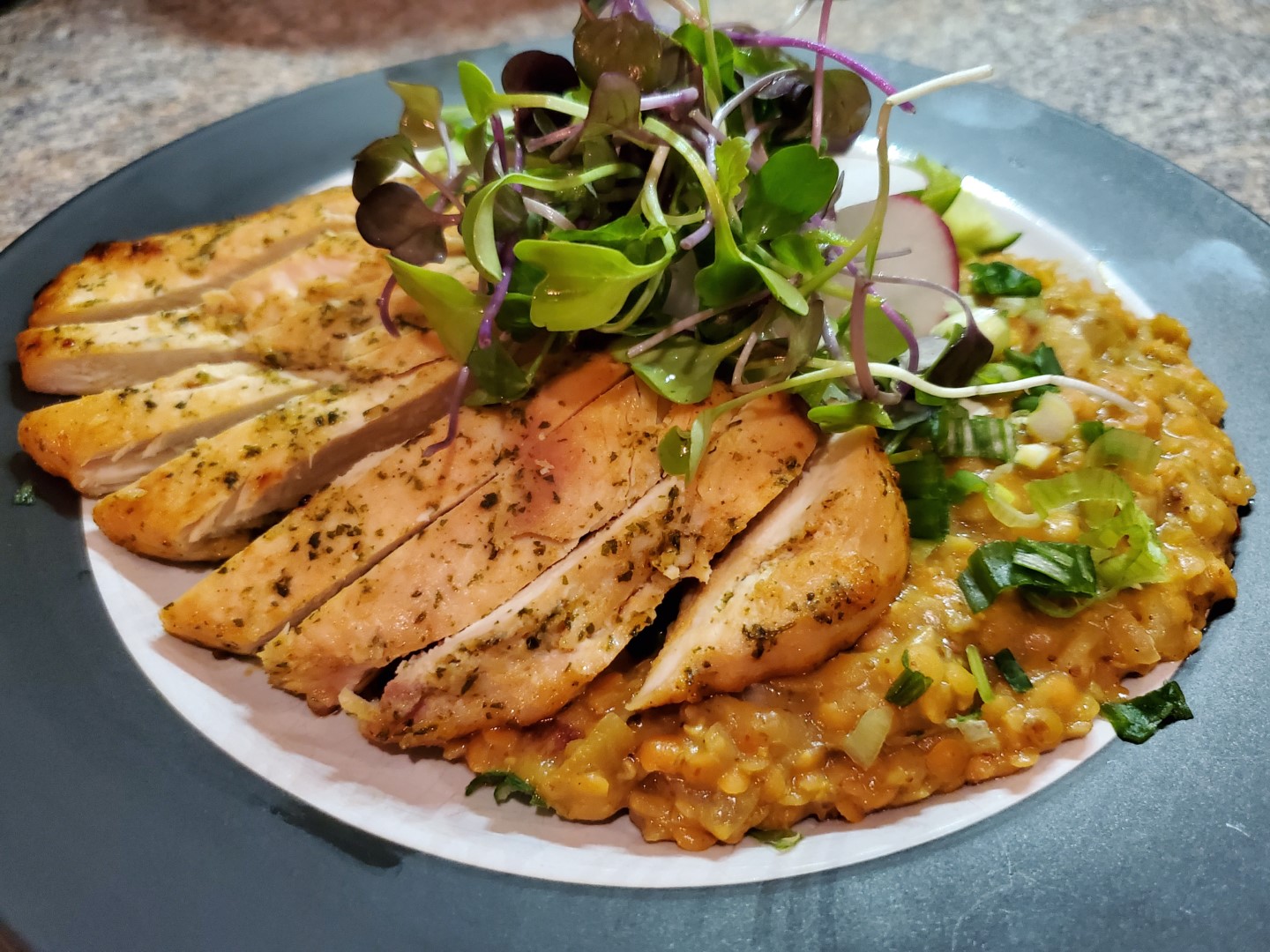 I was really good, but we both agreed we may not have cooked the lentils quite long enough. They were still good (though we also didn't add any salt, whoops!) but they had a much firmer texture than we were expecting.
We fried up onion, garlic and ginger. Added whole toasted cumin, corriander, brown mustard seed then coconut milk, a few fresh tomatoes homemade vegetable stock & obviously the lentils, simmered for 20 minutes and voila… Slightly under cooked lentils.
Haha, well we tried.
How about you folks, any awesome recipes you've cooked up lately or that you'd like to share with me??? I'd love to cook up some of your favorites and give them a try! Post them in the comments section so we can all try a few new things in the kitchen. I'd love that!
OK folks, I think on that note it's time to bid you adieu.
Please take care of yourselves & your family… And your cats, feed your cats or else they'll look at you like this!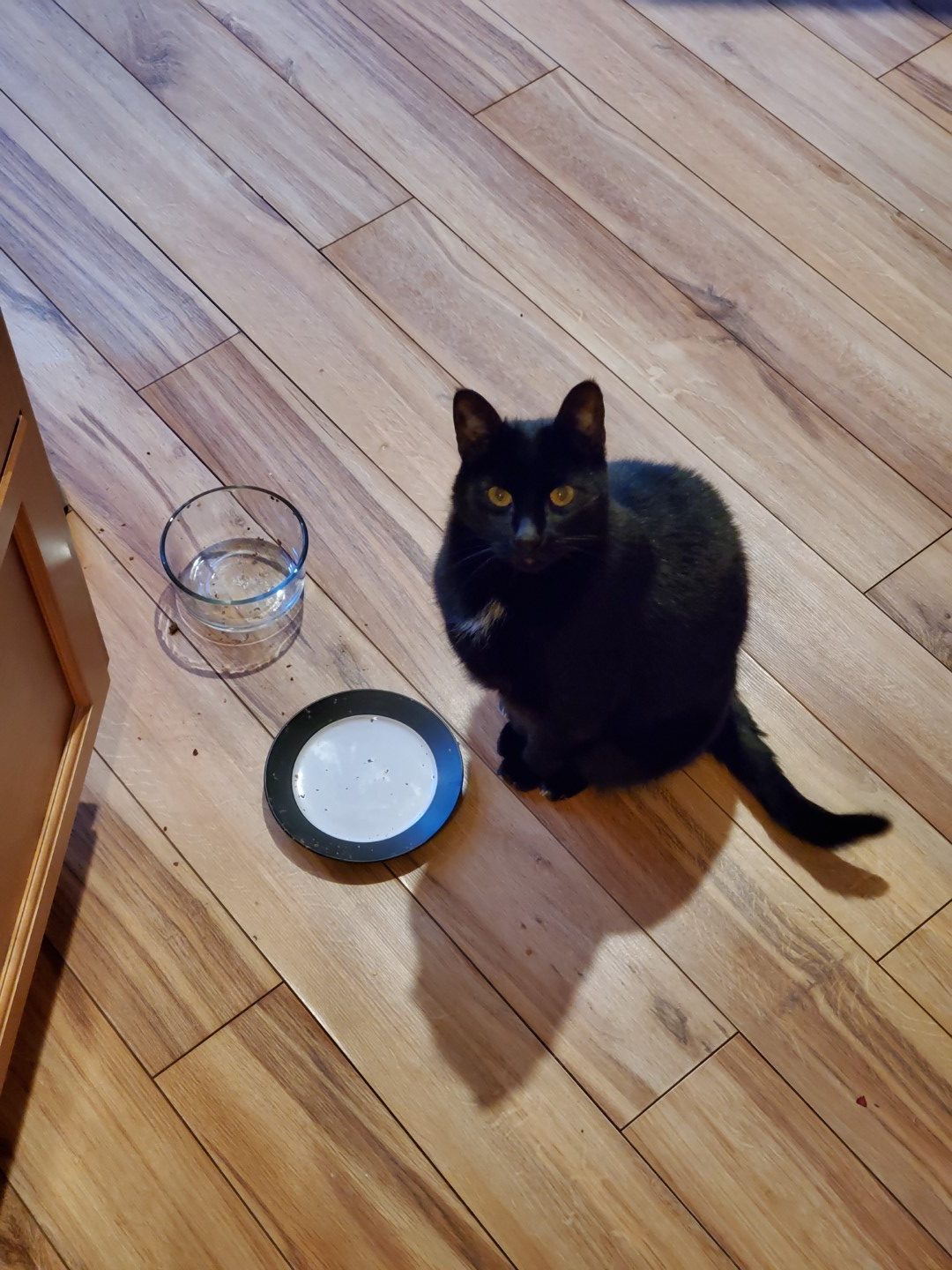 Don't let Ewok down folks… He's depending on you!
Good night friends & family.
***Just wanted to update you here folks, While I did shop at Costco I was taking the precautions of wearing an N95 rated mask and nitrile gloves during my trip. Also not touching items I wasn't planning on buying. I feel that it is important to take these precautions right now. This will be the last of the weekend updates for a short time until this all settles, but I'll still be there on Monday, just later on when it's quiet. Thank you again for your support and understanding!***
Please note:
The price at your local Costco takes precedent (or precedence) over the prices listed on this blog.
Costco liquidation/Manager's Special items (ending in .97) vary from store to store.
An asterisk (*) on the price tag means the item is not being re-ordered.
If there is something you really want, ***double check the expiry date*** as some Costco sales items do end mid-week.
***This is a fan run, independent page with no affiliation or endorsement by Costco Wholesale***
The food brands available can differ from region to region. Pictures are taken at a store in Ontario. Sale items should apply to Costco locations in Ontario, Quebec, New Brunswick, Newfoundland & Nova Scotia, if the item is in stock at your store. There will likely be a few deals not shown here in your store. If this blog has helped you save money, consider sharing www.cocoeast.ca with your friends and family! If you see deals at your store that aren't on this blog, post them in the comments and help spread the money saving love!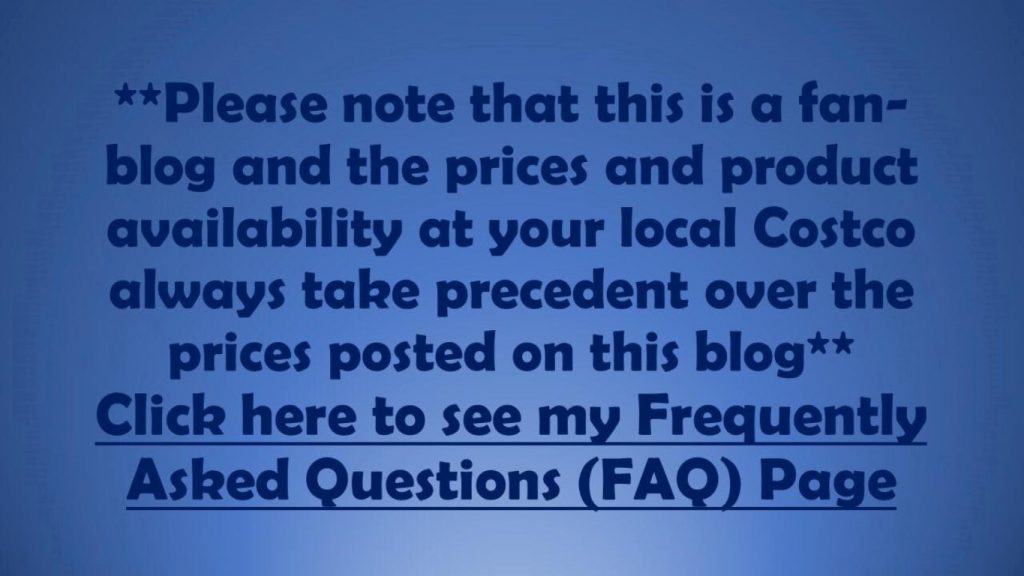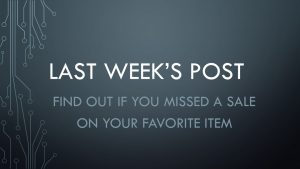 Costco Kingston Meat Department sales
Costco Weekend Update sales March 20th 2020