Costco Canada East Secret Sale Items Mar 25th – Apr 1st 2019 – Ontario, Quebec & Atlantic Canada
I walk the whole store for you every Monday when Costco's Secret Sale items are released for the week, then post them here and on our facebook page.
NEVER MISS A POST! Join the Costco East Facebook group to get updated whenever I make a new post! https://www.facebook.com/costcoeast/.
ALSO you can come and see my Instagram feed with Pics of my weekly Costco shopping trips, Dexter and Ewok being lazy cats and pictures of things that I have cooked with anything I've purchased at Costco. You can find that here! https://www.instagram.com/costco_east_fan_blog/
Subscribe to website updates via email and you'll get a confirmation email from "FeedBurner Email Subscriptions". Click the link within it to activate your subscription and you'll be notified by email whenever I post (1 or 2 times weekly). Check your spam filter or contact me if you have questions or do not receive a confirmation email.
Hello and good day Costco Treasure hunters!
(this is only mildly appropriate because we had a little dusting of snow overnight last night… Otherwise this type of GIF will be shelved until I'd say maybe late November?)
So another week has gone by and gotten us one step closer to April, and of course real springtime… (yes I know it's "officially spring", but ya know the weather is always lagging behind a bit these days) And with that Costco has gifted us with some great sales ranging from Huggies Baby Wipes, to the Google home assistant.
So how about a quick peek at some of those sales sales?
Huggies natural care plus baby wipes (1152 wipes) -6.50 @ 19.99
Bayer aspirin coated low dose ASA 365 tabs -5.00 @ 18.99
Braun thermoscan ear thermometer -12.00 @ 47.99
Royal red krill oil 750mg 120 softgels -6.00 @ 21.99
Whiskas dry cat food 12.6 kg -6.00 @ 21.99
Pedigree vitality dry dog food 22.7 kg  -7.50 @ 29.49
…Just a few highlights to jump start your lists, though there are a great many more goodies on sale the cat food is the one that piques my interest, as it seems m cats are moving on to MY food.
You'd think we never feed them, but they have dry food available to them all the time. Plus I don't know why he was so interested in bread crumbs. Oh wait, it was a tuna fish sandwich… That explains it! (kirkland signature skipjack tuna to be exact, though I prefer the Ocean's solid white albacore myself the skipjack is not quite a strong tasting to others in the household)
He was helping me remember and prepare a recipe for a long lost Hot sauce I used to make known as "Green Death" back in my kitchen days, and Ewok can't stand not being involved in everything (like walking on the keyboard as I try to write a recipe, or this blog… I can't even begin to imagine how many times the delete button, of the backspace button have been used thanks to his tiny little paws.)
I was inspired to bring this sauce back by a co-worker reminiscing about the "old days" and the hot sauces of the past, we have been bringing together a collection at work lately so naturally the conversation turns to sauces we're had and made- this one being one of the best ones. Not super spicy, not too vinegary, not lacking alternative flavors and (when done right) has a fantastically smooth consistency and is perfect for tossing chicken wings in!
So yes, I decided to make a batch, and write down the recipe and the steps involved to be save forever in my cookbook (A long term project) I decided to take pictures of the process as well to share with you, so let's take a peek at how I make a hot sauce (before work on Thursday evening) Step by step, Prepping the ingredients first so that you aren't caught with your pants down while cooking…. (never a good idea!)
Step 1: (already been slicing and chopping here) Get out and sharpen your trusty Chef's knife. (A henckel in my case)
Step 2:  Lightly chop and soak the Cilantro in a large bowl, this helps to get any sand out of it… No one likes sandy Cilantro.
Step 3: The chopping and slicing! Rough chop your onions, the chop and slice the garlic and ginger.
Step 4: New Kids On The Block
…..
Step 4: (for real) open up your giant can of pickled Jalapenos
Step 5: begin cooking.
Start with the onions, cook them until they start to brown gently then add the ginger. The ginger shouldn't cook too long as you want that bite to be there at the end… You don't want it to vanish by overcooking it, same with the garlic, add it about a minute after the ginger and only cook for 1 more minute!!!
Then add some of the jalapenos without the brine, just a handful or two. You wan to cook these down a little bit som you can effectively scrape up the fantastic "fond" that has developed at the bottom of the pot. (if you don't know what fond is follow this link for a description from the site Food52)
Now that you have got all those goodies up from the bottom, time to add the rest of the jalapenos, mix well and cook for another 7 minutes of so.
Then, add half the brine from the can and about a cup of water, bring to a simmer for 15 minutes or so until it reduces slightly.






Step 6: Set up your blending/straining station.
***At this point you have a few options before committing to a sauce style, either leave it slightly chunky, or go for the awesome smoothness. (obviously I went for that, and always will)***
So blitz it lightly with a bamix immersion blender to get things started.
I find this helps getting it into the food processor alot, just a quick 20 second blitz is all you need.
Step 7: Blend, strain, repeat. Blend, strain, repeat.
So, blend in small batches (for god sakes let the sauce cool before you do this!!!) and strain it into a separate bowl, save all the strained bits and return them to the blender with the next batch. Repeat until done. After you've gone through blending and straining the whole batch, strain it again. If you want to be real picky use a cheese cloth and strain it again. Though I've never gone that far folks, but by all means.
Your final result should look similar to this.
At this point I simmered it for another 20 minutes or so to reduce it down and thicken it up a bit, but it's perfectly fine at this point.
Then let cool again, and do what you will. Bottle it, can it, jar it… Eat it! That's the goal right?!
Or Jar it up and hope it lasts more than a week… Yikes!
Things like this excite me! Making sauces used to be so much fun for me, I don't know why that passion escaped me for so long but I feel rejuvenated! Maybe it was the spice from all the sampling that got me going… Yowza! regardless, I hope to make many more and share them with you!
So I guess this week, I shopped, I worked and I made hot sauce… And you know what, I like that, actually I love it! (and I didn't really go to the gym either, whoops)
Enjoy your week folks, and stay tuned for something special this week… A few milestones are on the horizon and I want to share them with you.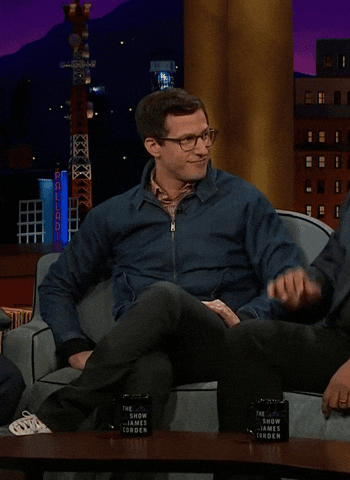 Please note:
The price at your local Costco takes precedent (or precedence) over the prices listed on this blog.
Costco liquidation/Manager's Special items (ending in .97) vary from store to store.
An asterisk (*) on the price tag means the item is not being re-ordered.
If there is something you really want, ***double check the expiry date*** as some Costco sales items do end mid-week.
***This is a fan run, independent page with no affiliation or endorsement by Costco Wholesale***
The food brands available can differ from region to region. Pictures are taken at a store in Ontario. Sale items should apply to Costco locations in Ontario, Quebec, New Brunswick, Newfoundland & Nova Scotia, if the item is in stock at your store. There will likely be a few deals not shown here in your store. If this blog has helped you save money, consider sharing www.cocoeast.ca with your friends and family! If you see deals at your store that aren't on this blog, post them in the comments and help spread the money saving love!