I walk the whole store for you every Monday when Costco Sale items and Costco Flyer sales are released for the week, then post them here and on our Facebook page.
Want to see what might be on sale next week??? Click the picture below to see what was on sale last year at Costco!
NEVER MISS A POST! Join the Costco East Facebook group to get updated whenever I make a new post! https://www.facebook.com/costcoeast/.
ALSO you can come and see my Instagram feed with Pics of my weekly Costco shopping trips, Dexter and Ewok being lazy cats and pictures of things that I have cooked with anything I've purchased at Costco. You can find that here! https://www.instagram.com/costco_east_fan_blog/
Subscribe to website updates by signing up below
and you'll get a confirmation email from "FeedBurner Email Subscriptions". Click the link within it to activate your subscription and you'll be notified by email whenever I post (1 or 2 times weekly). Check your spam filter or contact me if you have questions or do not receive a confirmation email.
Well happy days folks, it's Monday again!
Costco was unusually calm when I arrived this morning, of course I wasn't present for the opening I think I got there closer to 11:30??? (though apparently there were close to 500 people waiting to get in today! So I'm kinda glad I missed that) It was pretty relaxing, at least as far as Costco goes. Strolling relatively empty aisles searching for sales, good time for the mind to wander. I do enjoy my quiet time folks!
So do the cats for that matter.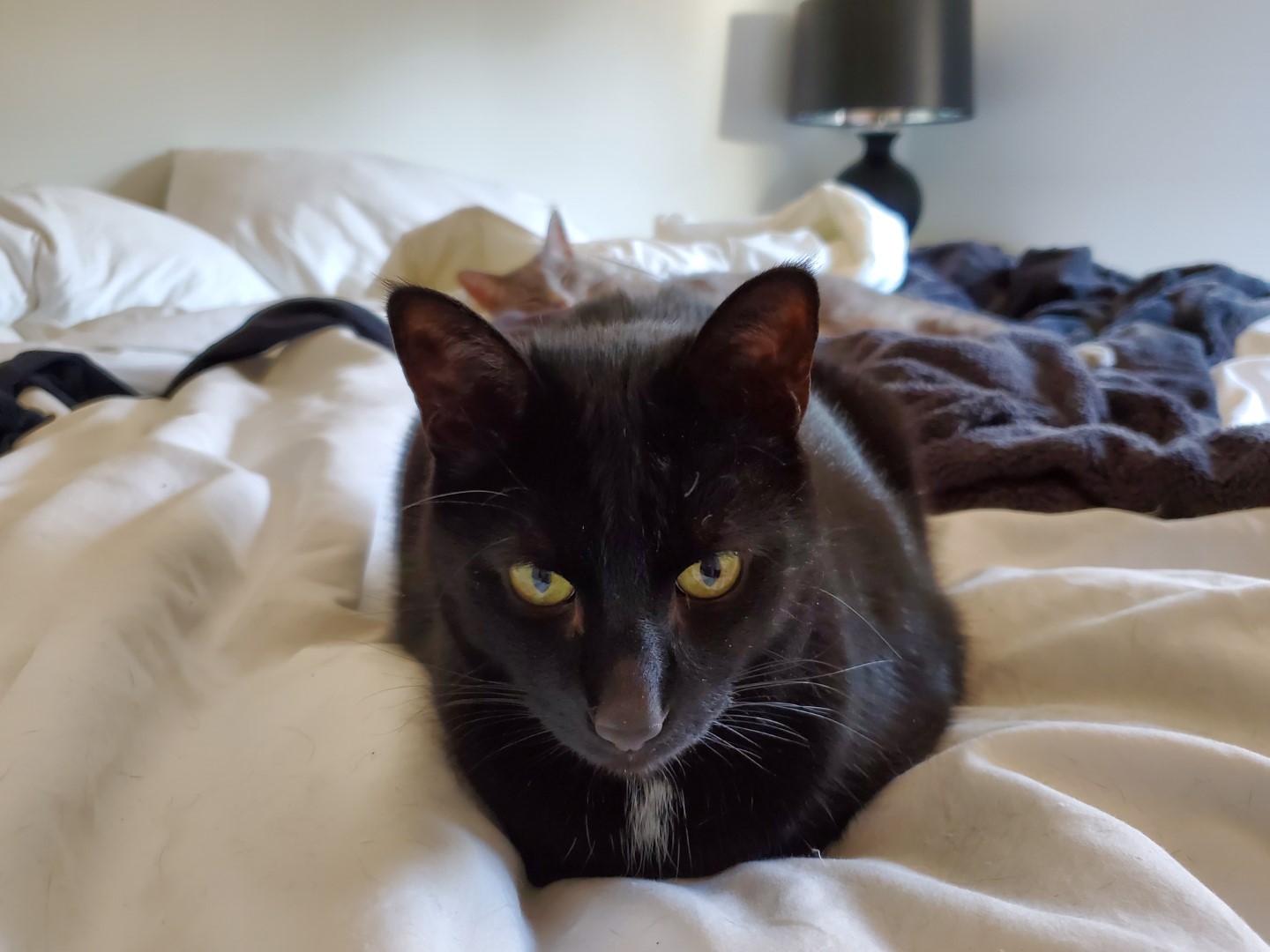 What isn't quiet is the ventilation fan above our stove!!!
It. Is. Noisy!!! But it doesn't stop us from making delicious meals!
We did Indian again Saturday and Sunday because, well it's delicious! Curried potatoes with pickling spice and Butter chicken with salad and  onions, cucumber in a vinegar type sauce.
It was absolutely delicious!!!
Using whole spices and toasting them first really, really makes a difference. No doubt about it! (if you haven't tried it I highly recommend it!)
This recipe (yes I generally followed this recipe with a few changes, these were taken from the book My Indian Kitchen by Swayampurna Mishra) has cinnamon sticks, cardamom pods, whole corriander, I added whole cumin and fenugreek leaves. (which are amazing!)
Just toast them in a pan for 15 seconds or so (or until fragrant) and then either grind them in your mortar and pestle or your dedicated spice grinder (not the coffee grinder for the love of god!!!)
My city is pretty good about having a wide variety of spices available to me, but one thing we're really missing here is an Indian market. I can't find asefatida anywhere here!!! (I was able to find Kashmiri red chili powder though) I can order it from spices.com but the shipping is $40… $40!!!!! That's just nuts…. So I guess I'll have to wait until our next trip to Barrie and make a stop in Toronto and see what I can dig up. That is unless any of you have suggestions for me???
Ok, Ok, Ok…. I've gone on enough for the moment, let's look at some of the sales happening right now, shall we?
Kirkland signature garbage bags 100pk -3.00 @ 9.99
Bench T-shirt men's sizes S – XXL -4.00 @ 9.99
Organica enhanced collagen protein powder -10.00 @ 39.99 (bought this today, so I'll let you know how it does!)
Sketchers 2-pk T-shirt girls size 6 – 14/16 -3.00 @ 9.99
Sunlight laundry detergent 200 wash -4.00 @ 13.89
No sales on T.P. this week huh? not surprising… We did finally get one of these though!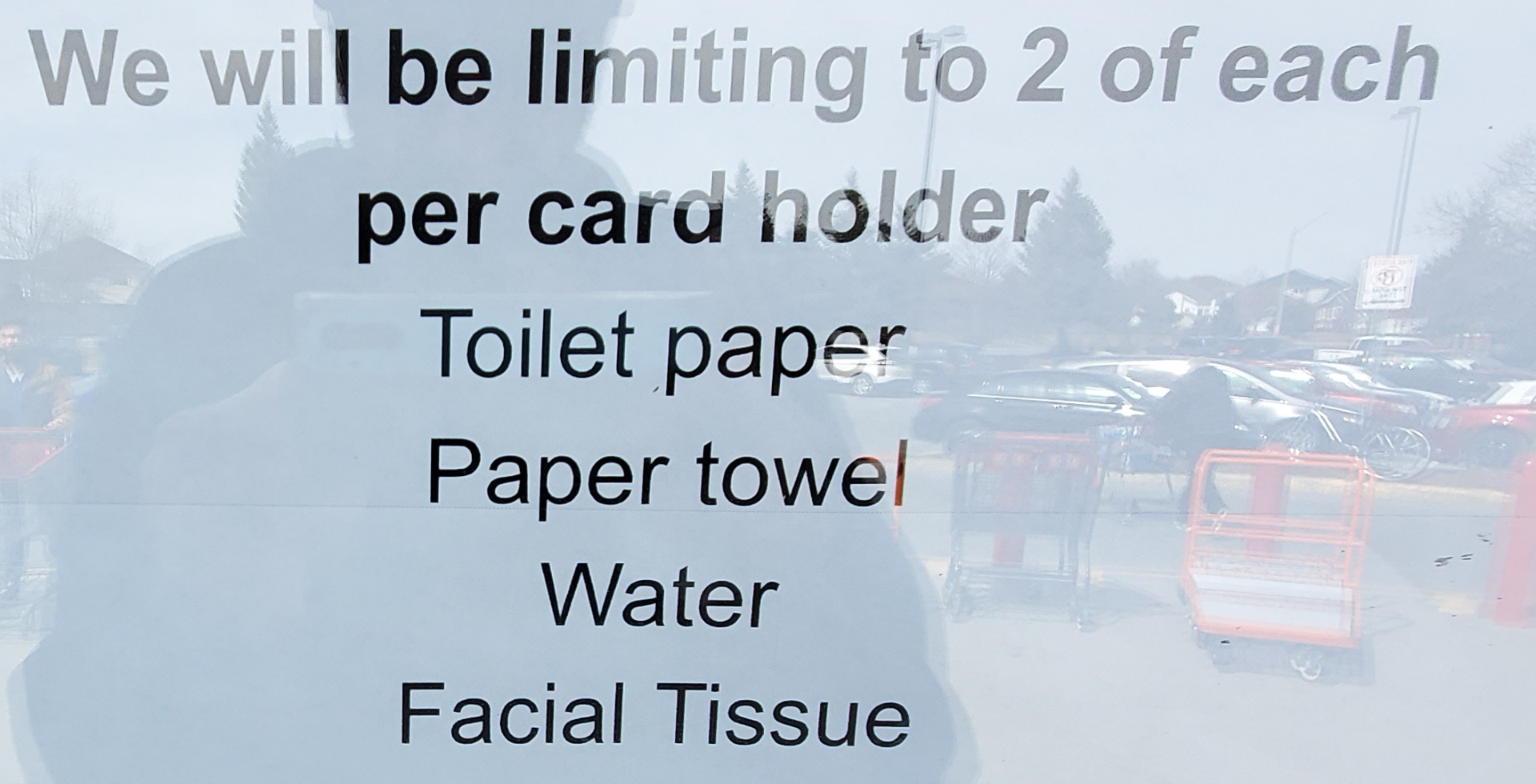 Maybe a week or three too late perhaps??? Oh well, better late than never I guess…
With all the craziness going on these days folks, don't forget that sanity is maybe just a walk in the woods away!
(hmmm, the bottom right one is a little blurry, but they're fast little dudes so catching the focus button just right was hard!)
We took a nice walk in the conservation area on Sunday to see the chickadees and nuthatches and feed 'em! It took a few minutes of us all standing still with hands full of seeds, but then they started having a party, or at least a feeding frenzy! It's such a funny feeling when they land on your hands with their little claws (talons??? sounds too aggressive for these 'lil guys) And they don't weigh anything! All you feel is their little clamps clutching your finger and their little squeeky voices as they pick out their lunch and then buzz off to a nearby branch for the feast!
It's a great way to clear your mind, take a breath, see some cute little birds & forget about whats happening for a few minutes. I highly recommend it!
I've avoided talking about the current situation for most of this post because I want this to be a positive part of your day.
I know that it will affect our communities and our way of life, and I honestly don't want to think about that right now (as I'm sure most of you don't) So think of this as a (except for this reference) Covid-19 free post.
As I said on Friday, I'm not going anywhere! We are family here and we'll get through this together! (Jan in Waterdown are you coming home yet? or staying in your tropical haven???)
We're going to be OK! I promise you that!

Good night folks. Stay safe, sanitized and healthy!
Please note:
The price at your local Costco takes precedent (or precedence) over the prices listed on this blog.
Costco liquidation/Manager's Special items (ending in .97) vary from store to store.
An asterisk (*) on the price tag means the item is not being re-ordered.
If there is something you really want, ***double check the expiry date*** as some Costco sales items do end mid-week.
***This is a fan run, independent page with no affiliation or endorsement by Costco Wholesale***
The food brands available can differ from region to region. Pictures are taken at a store in Ontario. Sale items should apply to Costco locations in Ontario, Quebec, New Brunswick, Newfoundland & Nova Scotia, if the item is in stock at your store. There will likely be a few deals not shown here in your store. If this blog has helped you save money, consider sharing www.cocoeast.ca with your friends and family! If you see deals at your store that aren't on this blog, post them in the comments and help spread the money saving love!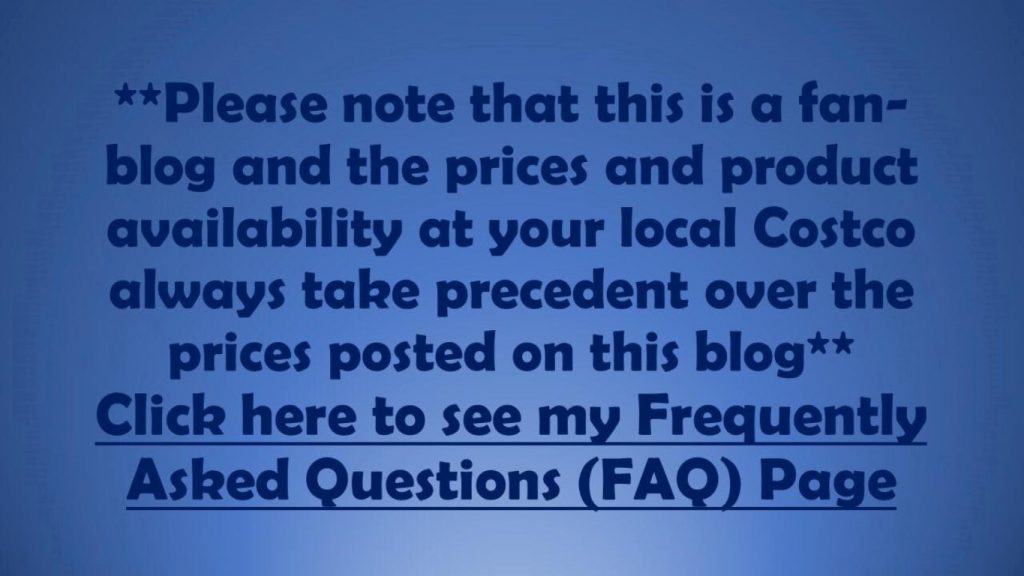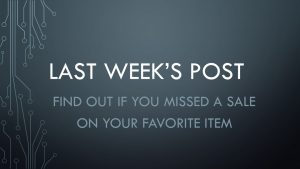 Costco Flyer Sales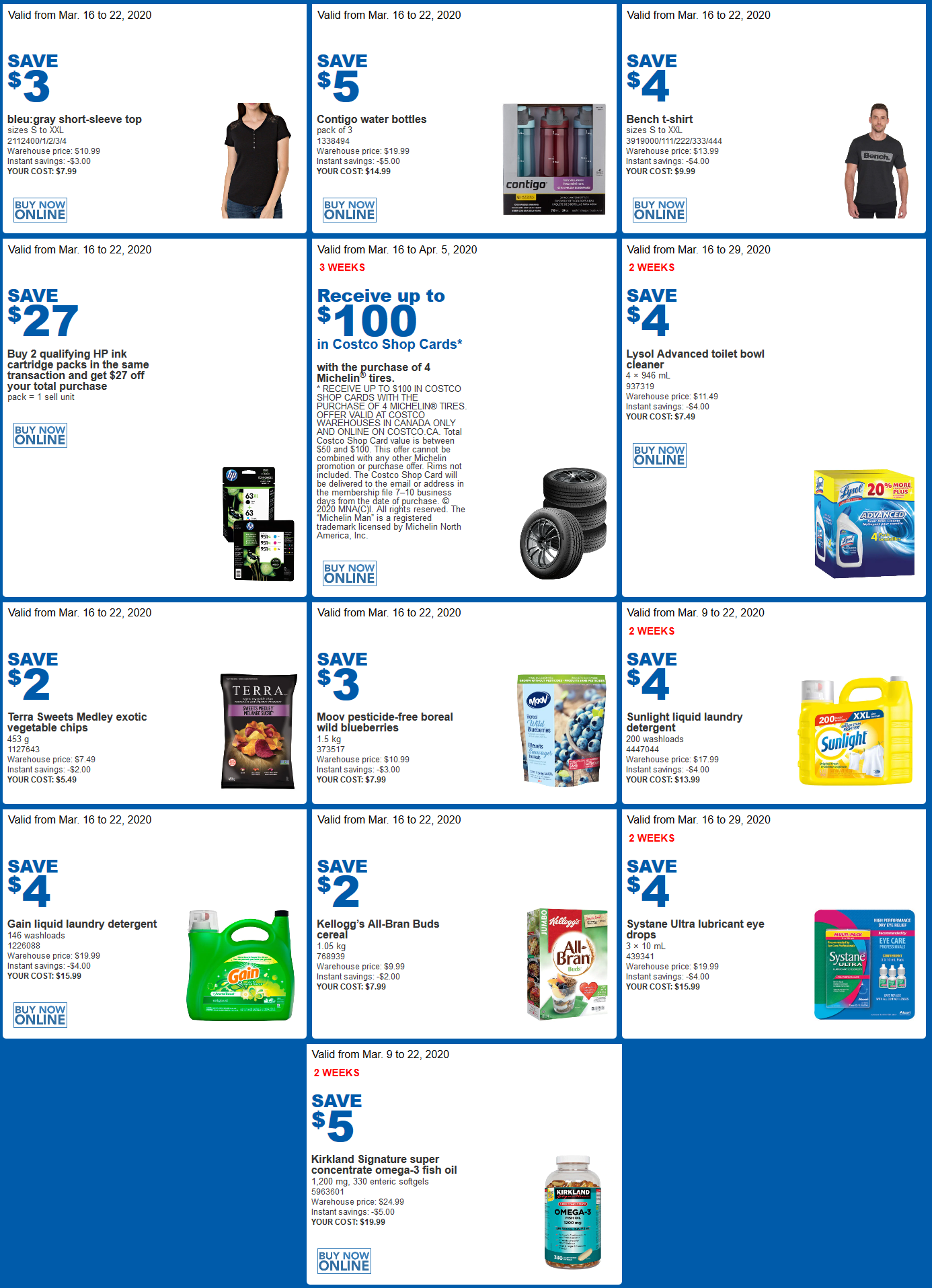 Costco Treasure hunt sales