Costco Mid-Week Update, Covid-19 updates and things like that.
Hello and happy (now post) Hump day folks!
I hope this finds you all doing well, staying healthy and calm.
We went to Costco today at around 6 p.m. to pick up a new Seally Atwater Queen mattress for the upstairs bedroom (finally got that one checked off the list!) and we saw what I read about earlier today regarding the new limitations Costco has put in place during the Covid-19 outbreak; limiting the amount of people allowed in the warehouse a any time. (here in Kingston, it's 50 people in, 50 people out. That's it!)
(Jennifer in Kingston, make sure you plan for this!)
They are also encouraging a 2 meter distance between people… I've read this is happening at other warehouses as well, and my Costco West counterpart has reported the same thing (check out his blog post on that here!)
It's such a weird thing to say relating a retail shopping experience to a "surreal experience" but this certainly was one. As someone who is in Costco literally hundreds of times a year this is the first time I've seen this happen, and the first time I've felt the way I did in the store… Did I feel scared, no. I felt like everyone who was involved in that experience was feeling the same thing, staff and shoppers alike. No one was moaning and groaning about waiting in like for 10 minutes, it seemed like everyone was respecting the social distancing that were being told to practice. But man is it ever an odd feeling to be in Costco with that few people in it… (reminds me of being an early morning stock worker at Petsmart 19 years ago??? I worked with a guy named Mason, we had a great time!)
With all that said folks, I will continue to shop for your weekly deals as scheduled.
And I will continue to post pictures of my cats regardless of what happens… Like this one!
Dexter and Ewok are doing fine, and are enjoying the fact that the restaurant is closed and I'm home to bug them more often… I think?
Ewok doesn't like being squished as much, but Dexter you can really squish up next to and he seems to enjoy it… So he's gonna get a lot of that in the coming weeks.
In an effort to try and cook new things we tried something slightly different last night and it turned out great!
It was roasted cauliflower, tofu and mushroom marinated in a tamari, honey, sambal & sesame oil mix. rice, greens and avocado.
Mmmmmmm, roasted in the oven….It was delicious!
We kind of took 3 or 4 different recipes out of a book and smashed them together based on what we had in the fridge, and as you know I love to either not use recipes or mix and match so this was perfect! On that note I'd encourage you to try the same thing. Sometimes recipes can be a little boring, but maybe if recipe 'A' has one thing you like and recipe 'B' has another, you can combine them to make a recipe 'C' that is amazing! (I've done it my whole "career" as a cook & bartender and it's awesome!)
Anyhow I'm blathering away here…
All I wanted to say was that be mindful your Costco warehouse my have restrictions in place regarding how many people can be in the store at the same time, and you will likely have to wait to get inside. Please be OK with that!
We're all Canadian, and we'll get through this as Canadians do… Helping each other, being calm & being courteous.
Stay safe, stay healthy and know we're all going to get through this together! I have faith in that!
Please feel free to share your Costco shopping story in the comments section so we can get a view of what you're seeing in your town!
See you in a few days folks.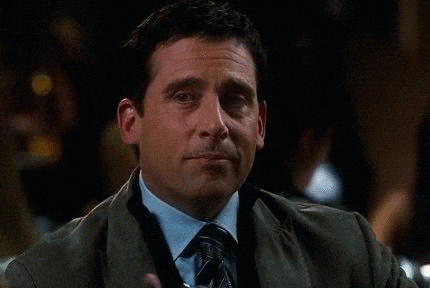 ***This is a fan run, independent page with no affiliation or endorsement by Costco Wholesale***
The food brands available can differ from region to region. Pictures are taken at a store in Ontario. Sale items should apply to Costco locations in Ontario, Quebec, New Brunswick, Newfoundland & Nova Scotia, if the item is in stock at your store. There will likely be a few deals not shown here in your store. If this blog has helped you save money, consider sharing www.cocoeast.ca with your friends and family! If you see deals at your store that aren't on this blog, post them in the comments and help spread the money saving love!