Costco Canada Weekend Update Nov 6th 2020 – Ontario, Quebec & Atlantic Canada
Welcome to the Costco Weekend Update where I'll keep you all in the loop on the awesome sales Costco releases for the Weekend! I'll post them here and on our Facebook page for you to enjoy.
Want to see what might be on sale next week??? Click the picture below to see what was on sale last year at Costco!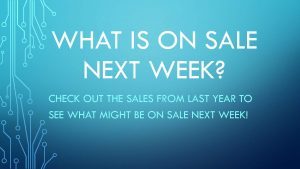 NEVER MISS A POST! Join the Costco East Facebook group to get updated whenever I make a new post! https://www.facebook.com/costcoeast/.
ALSO you can come and see my Instagram feed with Pics of my weekly Costco shopping trips, Dexter and Ewok being lazy cats and pictures of things that I have cooked with anything I've purchased at Costco. You can find that here! https://www.instagram.com/costco_east_fan_blog/
Subscribe to website updates by signing up below
and you'll get a confirmation email from "FeedBurner Email Subscriptions". Click the link within it to activate your subscription and you'll be notified by email whenever I post (1 or 2 times weekly). Check your spam filter or contact me if you have questions or do not receive a confirmation email.
Hello and happy Weekend everyone!
It has been a beautiful week and that trend looks to continue for the next few days, no complaints here!
Costco had a few new items in today that piqued my interest, which is always a dangerous situation for myself…
This one stood out to me right away.
First off, the color is amazing! They have Red as well which is perhaps a little more classic for enameled Cast iron Dutch ovens, but I gotta say the Blue-ish color is my kinda color!
Second they are HEAVY, which is what you would expect. They feel substantial, the handle feels really sturdy, and it looks like overall is well built. And coming in at a price of $78.99 for the 2 pack, I mean… I can't think of any reason not to grab these on Monday… Even a lack of kitchen space won't stop me, I'll make the lack of space work folks.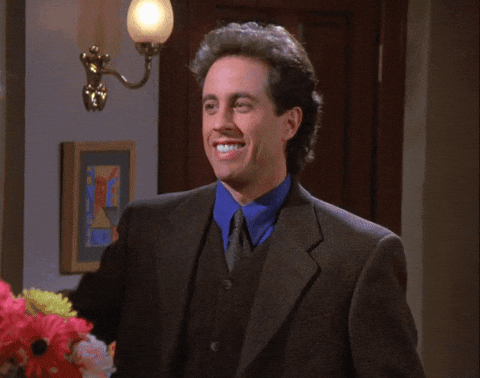 So do I Jerry.
If you're in the market for some cozy inside footwear for the chilly months ahead you might be interested in one of these two beauties.
Those Bench Sherpa lined slipper socks felt reaaaallly cozy and are a fair bit longer so you may find yourself not wanting to take them off at all until March or April. Well I mean obviously taking them off to clean them folks, come on now!
The K.Bell look cozy as well, and if you aren't a fan of long socks then these will still keep your tootsies cozy and warm!
****
I also walked by these sweet old board games (I was never a Yahtzee guy though, sorry!) today.
I think they kind of repackage and re-imagine these games most years, different packaging etc. But I think I like the way these ones look and feel. Ya know, the book look.
I wonder if board games would be played more often if they weren't relegated to the tops of someones closet where they're forgotten about for 12 months at a time… I mean I love Scrabble and Boggle, and I will play Monopoly with you until everyone else has given up and gone to sleep. (trust me, I will win!) Never a big Yahtzee person though… Probably because I've never played it as far as I can remember…
Moving on. You may have noticed that these beauties have returned to the aisles.
Yes, it almost that time of year, though as tempting as it is I think we'll be waiting another week until we start decorating for Christmas. I will admit though seeing (and smelling!) the live pine wreath was pretty exciting… I don't think that's weird is it???
Look it's been a crazy year folks, so if smelling a pine wreath is crazy well just call me crazy!!! I can live with that.
Dexter and Ewok have to live with me being crazy, although Ewok I think is pretty well on the same level of crazy if not a step above sometimes.
Like when we bring home some new cat grass.
He was just burying his face in it as far as he could and having a ball doing it… Didn't want to look up for a photo today.
And Dexter… He wasn't being co-operative at all.
He shut the photo shoot down right away.
I suppose I should apologize for waking him up shouldn't I?
Well, maybe I'll do that now. I'll wake him up, apologize and then I'll go to sleep. And then he'll come and wake me up looking for treats.
This is sounding like a bad idea. I think I'll go to bed and sort it out before work.
And on that note folks, Good night & see you all soon.
Costco Online bookings for the flu shot are now available!
It's true folks, you can make an appointment online to get a flu shot at your Costco warehouse during your normal shop, or plan your shopping trip around the flu shot… Either way it's a win!
You can find an available warehouse & book online at the Costco Pharmacy page.
As we are headed in to the second wave of COVID-19 and kids are heading back to school I think it's important to remember that we're not out of the corona virus weeds yet, and each province has their own Health recommendations based on the provinces individual risk assessment and I would recommend that you follow the recommendations for your specific province. Information can be found at the following websites.
Newfoundland COVID-19 information
New Brunswick COVID-19 information
Nova Scotia COVID-19 information
So there you go, a little reading material for you.
Be kind, be safe and stay healthy!
Please note:
The price at your local Costco takes precedent (or precedence) over the prices listed on this blog.
Costco liquidation/Manager's Special items (ending in .97) vary from store to store.
An asterisk (*) on the price tag means the item is not being re-ordered.
If there is something you really want, ***double check the expiry date*** as some Costco sales items do end mid-week.
***This is a fan run, independent page with no affiliation or endorsement by Costco Wholesale***
The food brands available can differ from region to region. Pictures are taken at a store in Ontario. Sale items should apply to Costco locations in Ontario, Quebec, New Brunswick, Newfoundland & Nova Scotia, if the item is in stock at your store. There will likely be a few deals not shown here in your store. If this blog has helped you save money, consider sharing www.cocoeast.ca with your friends and family! If you see deals at your store that aren't on this blog, post them in the comments and help spread the money saving love!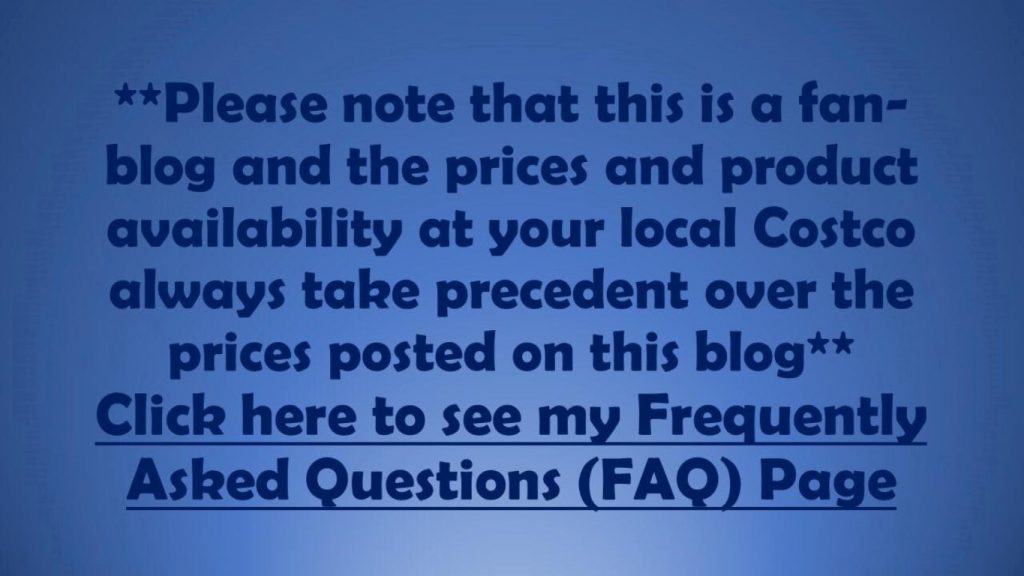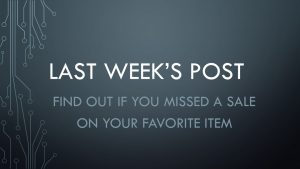 Costco Flyer Sales Nov. 6th 2020
Costco Kingston Meat Department sales Nov. 6th 2020
Costco Weekend Update sales Nov. 6th 2020