Welcome to the BLACK FRIDAY SALES EVENT & the Costco Weekend Update where I'll keep you all in the loop on the awesome sales Costco releases for the Weekend! I'll post them here and on our Facebook page for you to enjoy.
Want to see what might be on sale next week??? Click the picture below to see what was on sale last year at Costco!
NEVER MISS A POST! Join the Costco East Facebook group to get updated whenever I make a new post! https://www.facebook.com/costcoeast/.
ALSO you can come and see my Instagram feed with Pics of my weekly Costco shopping trips, Dexter and Ewok being lazy cats and pictures of things that I have cooked with anything I've purchased at Costco. You can find that here! https://www.instagram.com/costco_east_fan_blog/
Subscribe to website updates by signing up below
and you'll get a confirmation email from "FeedBurner Email Subscriptions". Click the link within it to activate your subscription and you'll be notified by email whenever I post (1 or 2 times weekly). Check your spam filter or contact me if you have questions or do not receive a confirmation email.
Holy Moly! I kind of forgot that Black Friday has alot more sales than usual!
That's a good thing of course as you can see below in the Sales preview.
That's only a sample of the 95 items I got pictures of though, there's plenty more to see down a little farther.
I somehow managed to escape with only 3 items in my cart though, thought the temptation was there.
One of the items I walked away with was the Falcon compressed gas duster.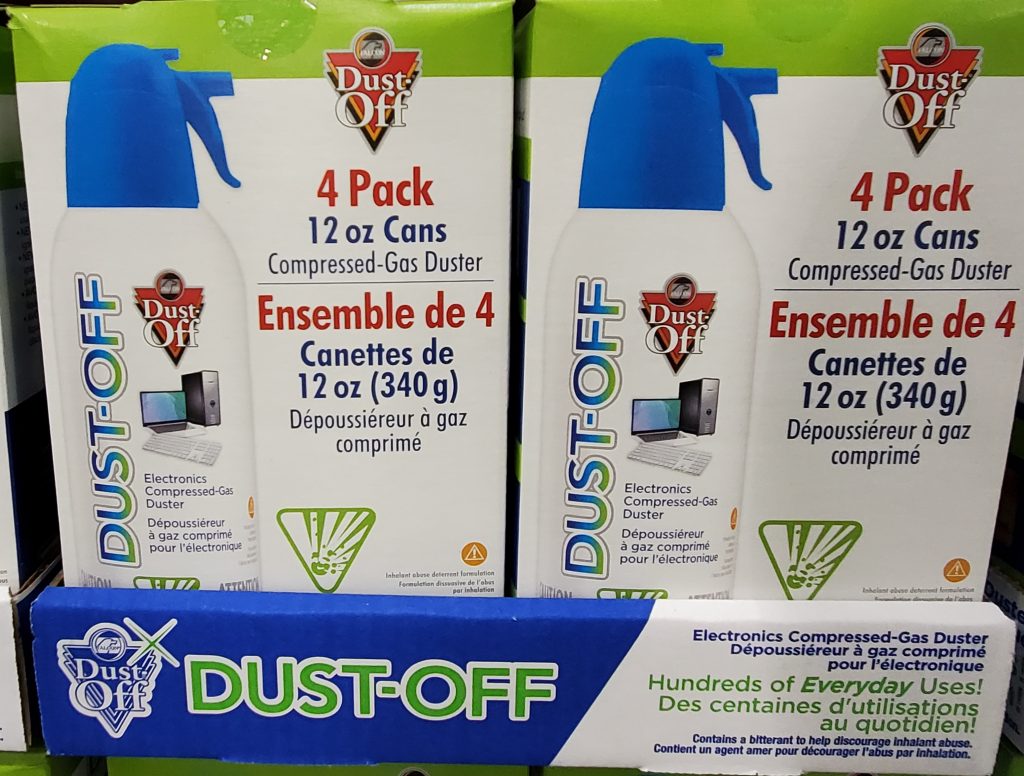 These are amazing for use on computers (getting dust out of fan grates), electronics (behind TV's, and cable nests) and musical instruments (cable jacks, under guitar strings) Plus they're normally $6-7 a can so $12.99 for 4 is a great deal! The only downfall to these is the sound scares the heck out of the cats so I've gotta be aware of who is in the room before I use it.
And guess which of my most often talked about products (well 2 or 3 times) is on sale as well?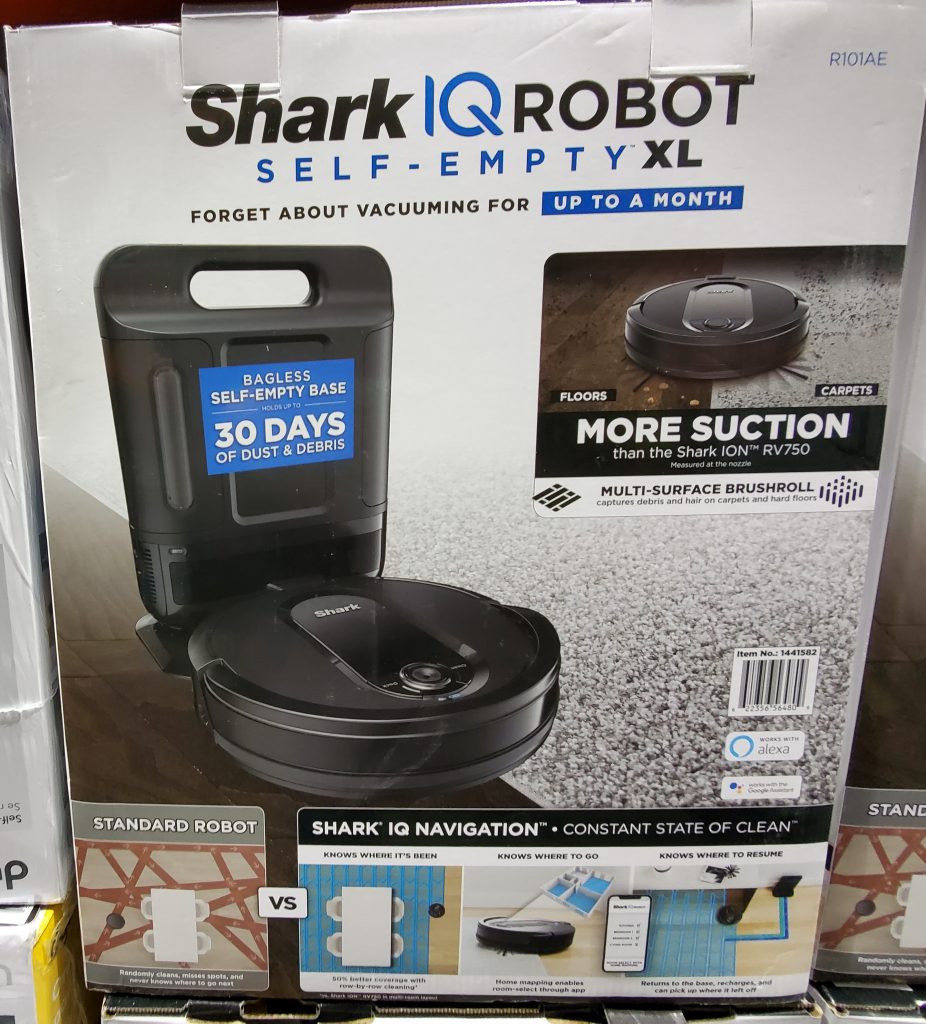 The Shark IQ robot vacuum Of course… I wasn't planning on buying one of these at the moment, but Now I'm reconsidering. It's $100 off (@ $399.99) and only until Nov. 30th so I've got some thinking to do… Maybe I'll vacuum tomorrow and see if that changes my mind?
The Bose Solo Soundbar series II is on sale again (until 12-01 for $40 off) and after having our for  3 weeks now I can certainly say we're happy with it!
It sounds amazing and doesn't take up too much space, plus the wall mount included mounts on the back of the speaker so you don't even see it!
Vitamix & Ninja blenders are on sale as well as the Cuisinart food processor & hand blenders.
That's a lot of blending to get done there folks and Costco has a provided a variety of ways for us all to get it done!
The boss is giving me the "are you done yet?" look now.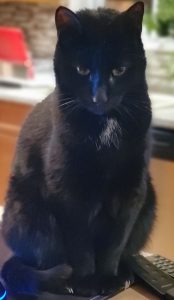 So on that note, I shall finish up lest I face the wrath of his little toe daggers!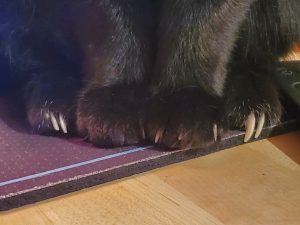 Yikes!!!
Have a great weekend folks, enjoy the sales!
Costco Online bookings for the flu shot are now available!
It's true folks, you can make an appointment online to get a flu shot at your Costco warehouse during your normal shop, or plan your shopping trip around the flu shot… Either way it's a win!
You can find an available warehouse & book online at the Costco Pharmacy page.
Since we are in the second wave of COVID-19 I think it's important to remember that we're not out of the corona virus weeds yet, and each province has their own Health recommendations based on the provinces individual risk assessment and I would recommend that you follow the recommendations for your specific province. Information can be found at the following websites.
Newfoundland COVID-19 information
New Brunswick COVID-19 information
Nova Scotia COVID-19 information
So there you go, a little reading material for you.
Be kind, be safe and stay healthy!
Please note:
The price at your local Costco takes precedent (or precedence) over the prices listed on this blog.
Costco liquidation/Manager's Special items (ending in .97) vary from store to store.
An asterisk (*) on the price tag means the item is not being re-ordered.
If there is something you really want, ***double check the expiry date*** as some Costco sales items do end mid-week.
***This is a fan run, independent page with no affiliation or endorsement by Costco Wholesale***
The food brands available can differ from region to region. Pictures are taken at a store in Ontario. Sale items should apply to Costco locations in Ontario, Quebec, New Brunswick, Newfoundland & Nova Scotia, if the item is in stock at your store. There will likely be a few deals not shown here in your store. If this blog has helped you save money, consider sharing www.cocoeast.ca with your friends and family! If you see deals at your store that aren't on this blog, post them in the comments and help spread the money saving love!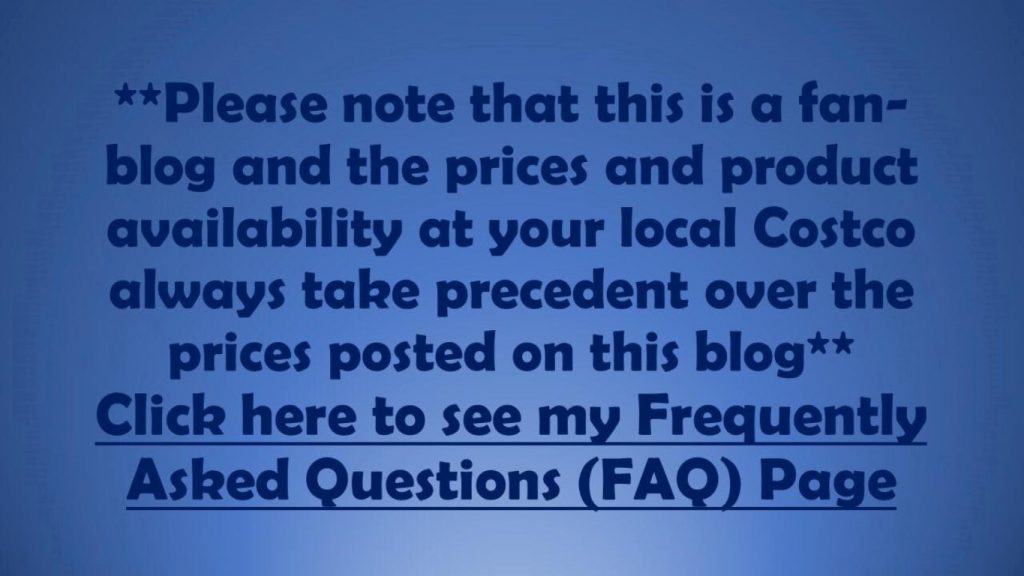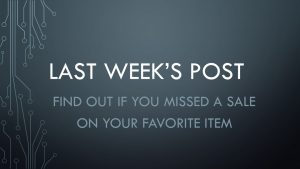 Costco Flyer Sales Nov 27th – 29th 2020

Costco Weekend Update sales Nov 27th – 29th 2020