Costco Canada East Secret Sale Items Apr 1st – Apr 8th 2019 – Ontario, Quebec & Atlantic Canada
I walk the whole store for you every Monday when Costco's Secret Sale items are released for the week, then post them here and on our facebook page.
NEVER MISS A POST! Join the Costco East Facebook group to get updated whenever I make a new post! https://www.facebook.com/costcoeast/.
ALSO you can come and see my Instagram feed with Pics of my weekly Costco shopping trips, Dexter and Ewok being lazy cats and pictures of things that I have cooked with anything I've purchased at Costco. You can find that here! https://www.instagram.com/costco_east_fan_blog/
Subscribe to website updates via email and you'll get a confirmation email from "FeedBurner Email Subscriptions". Click the link within it to activate your subscription and you'll be notified by email whenever I post (1 or 2 times weekly). Check your spam filter or contact me if you have questions or do not receive a confirmation email.
I wish I had some fun April fools joke to play here Costco shoppers, but I don't… Oh well!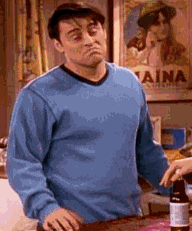 I used to have some fun with April fool's day when I was younger for sure, I guess I was more of a fool at that point??? Hmmmm, most likely was … Anyhow, I hope everyone had a fantastic early spring week and enjoyed some sun, rain and a tiny little bit of snow (we only got a bit) And we also got some SALES goin' on at Costco to preview of course so let's dive in.
Ziplock medium Freezer bags 3 x 60 pk -3.00 @ 10.69
Ziplock large Freezer bags 3 x 50 pk -3.50 @ 12.99
Braun thermoscan thermometer -12.00 @ 47.99
Gillette sensor 2 plus disposable razors 52 pk. -8.00 @ 21.99
Oceans wild sockeye salmon 4 x 213g -4.00 @ 14.99
There's a bunch of Meat and seafood sales happening this week as well if you're in the KINGSTON area, so if you are now's the time to stock up and put those Ziplock freezer bags to work!
***Kingston, ON. Meat/seafood department sales this week***
Natrel Salted/Unslated butter is still $3.99/lb
Follow this link to see some Costco Gas bar prices throughout Ontario/Quebec

Ok, now that all of that is done we can move on.
Just in case you didn't see the post from Saturday afternoon, I am running a contest for 2 $50 Costco cash cards, all you have to do is follow this link to the facebook page
All you have to do is tag a friend who you think would find this page useful or fun to read! That's it… No skill testing questions or anything. I'll be making the random selections on Thursday April 4th and announcing the winner on Friday! (before I go to work obviously!) So there's still time to get your names in there.
What would you do with a $50 gift card??? I think I'd probably wait until B.B.Q. season and get a pack of Rib-eyes… Delicious! I can't wait for grillin' time!
Until then I'm perfectly happy eating what I am eating now, which is freshly made pasta from Pasta Genova tossed with a generous helping of the Kirkland Basil Pesto (and a little pad of butter and some chili flakes… Oh good lord this is delicious!!!)
Just the fresh made pasta on it's own is a delight, but adding that (some of the starchy water as well) to a pan with a few spoonfuls of the pesto and some of the butter, it transforms into something different. But hey, that's why adding butter makes it better every time! It doesn't have to be very much, just a little will go a long way especially in a simple pesto pasta dish- just makes it a little creamier and velvetier ( I don't think that's a word though???)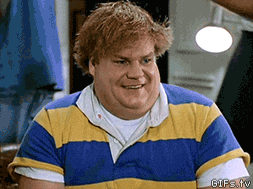 I think I should wrap it up here folks… As much fun as the week has been, I am pooped. I could go on about a few more cooking adventures, like making Kim-chi and Kim-chi pancakes, more hot sauces adventures, the shenanigans of Dexter and Ewok, but I won't. I want the bed. Work tomorrow morning isn't getting any farther away, and I promise to share some of those things with you next week. My schedule is back to normal next Monday so I'll have more time to spend with you, in the mean time however I'm going to do this.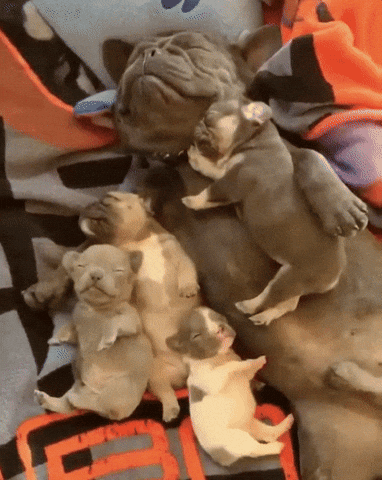 (just without the dogs, Good night)
Please note:
The price at your local Costco takes precedent (or precedence) over the prices listed on this blog.
Costco liquidation/Manager's Special items (ending in .97) vary from store to store.
An asterisk (*) on the price tag means the item is not being re-ordered.
If there is something you really want, ***double check the expiry date*** as some Costco sales items do end mid-week.
***This is a fan run, independent page with no affiliation or endorsement by Costco Wholesale***
The food brands available can differ from region to region. Pictures are taken at a store in Ontario. Sale items should apply to Costco locations in Ontario, Quebec, New Brunswick, Newfoundland & Nova Scotia, if the item is in stock at your store. There will likely be a few deals not shown here in your store. If this blog has helped you save money, consider sharing www.cocoeast.ca with your friends and family! If you see deals at your store that aren't on this blog, post them in the comments and help spread the money saving love!