I walk the whole store for you every Monday when Costco Sales and Costco Flyer sales are released for the week, then post them here and on our Facebook page.
Want to see what might be on sale next week??? Click the picture below to see what was on sale last year at Costco!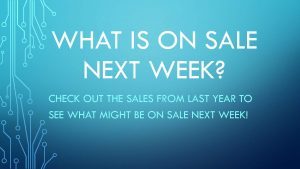 NEVER MISS A POST! Join the Costco East Facebook group to get updated whenever I make a new post! https://www.facebook.com/costcoeast/.
ALSO you can come and see my Instagram feed with Pics of my weekly Costco shopping trips, Dexter and Ewok being lazy cats and pictures of things that I have cooked with anything I've purchased at Costco. You can find that here! https://www.instagram.com/costco_east_fan_blog/
Subscribe to website updates by signing up below
and you'll get a confirmation email from "FeedBurner Email Subscriptions". Click the link within it to activate your subscription and you'll be notified by email whenever I post (1 or 2 times weekly). Check your spam filter or contact me if you have questions or do not receive a confirmation email.
Hello and happy Monday Costco friends and family!
Hopefully you're all doing well & staying safe and healthy?
We are doing fine & I'm loving the fall weather (Sorry summer lovers, this is my kind of season!)
And Dexter and Ewok are… Well, they're adapting to the colder weather.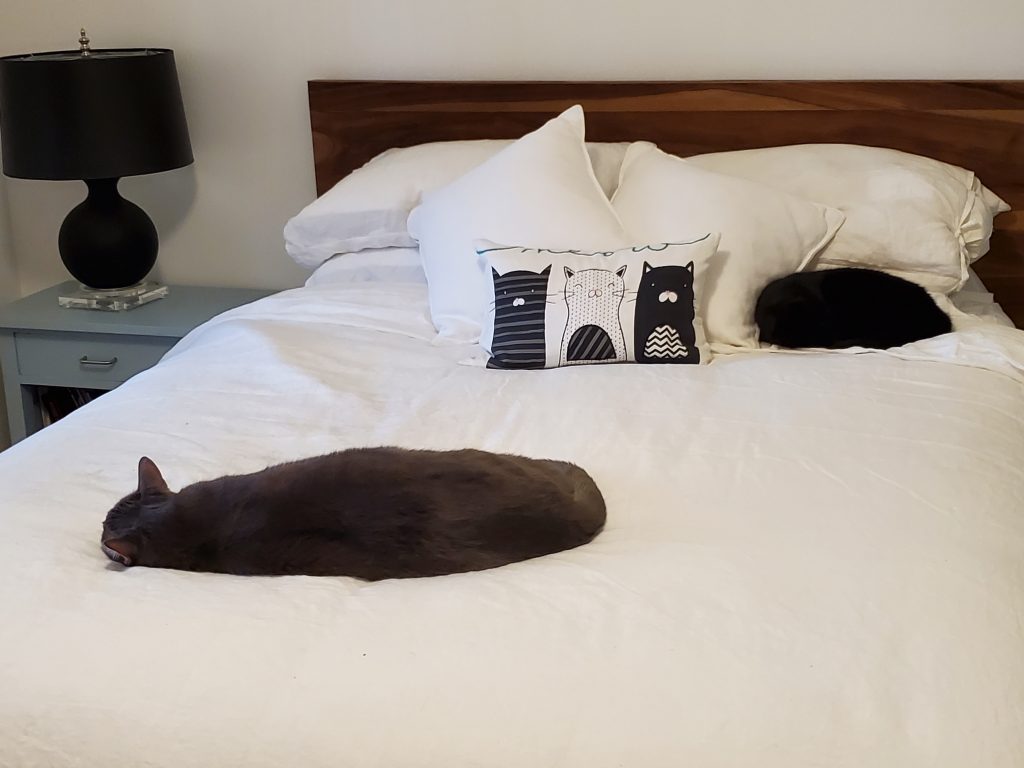 (As you can tell by the pillow, this is clearly their bed.)
Who isn't you ask? Our Dahlias, that's who.
They got hit by a little frost and are now looking like Halloween decorations.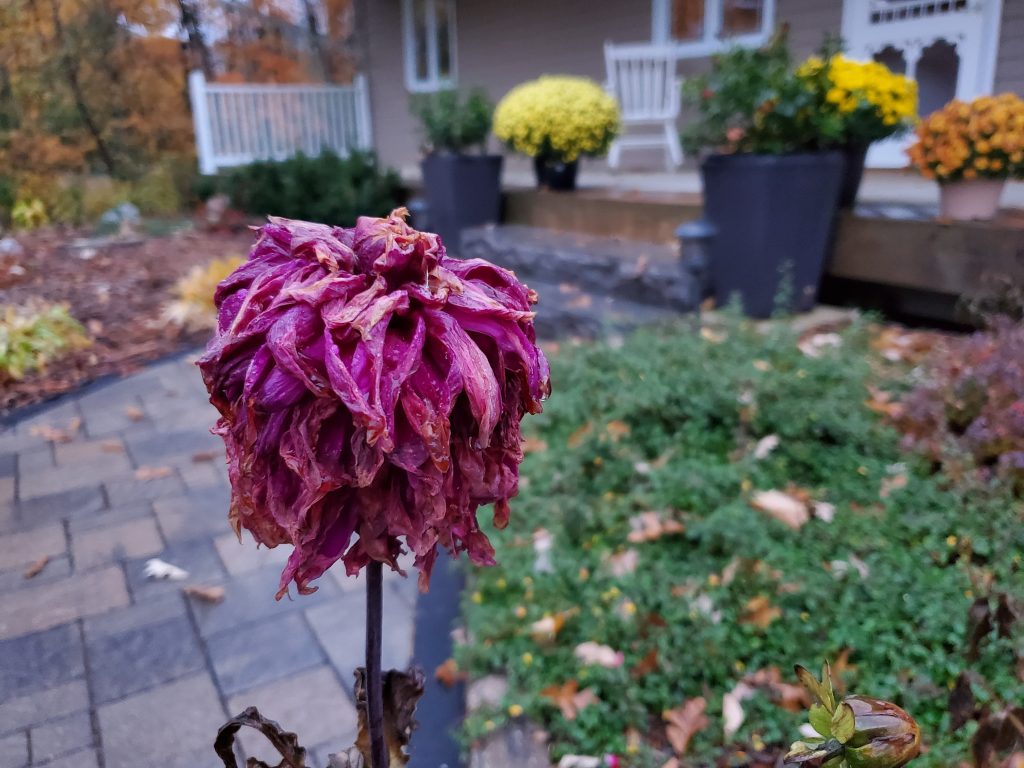 Add some cobwebs to that and a tombstone in front & it's a perfect Halloween look, Done! (I'll add pictures soon!)
Speaking of done, I'm sure you're "done" with that talk and want a preview of some sales?
Well here you go folks!
Lysol toilet bowl cleaner 4 x 946ml -$4.00 @ $7.49
Duracell "9V' batteries 8pk -$5.00 @ $15.99
Atomic power popper battle pack w/ 84 foam balls -$4.00 @ $14.99
Ben Sherman long sleeve dress shirt men's size 15-17.5 -$5.00 @ $17.99
Premier nutrition protein shake 18 x 325ml -$8.00 @ $28.99
Bounty plus paper towel 12 x 92 sheets -$4.80 @ $17.99
Hellmann's real mayonnaise 1.8L -$2.00 @ $5.49 – Never a bad time to get stocked up on Mayo, I mean you can't make a tuna fish sandwich without Mayo; copious amounts of it… I don't know how it happens but if you don't put a lot of mayo in a tuna sandiwedge it just tastes dry, and that is no good… (also, Salt and vinegar and/or dill pickle chips (or spicy Dill pickle Miss Vickie's chips!) on a tuna sandiwedge are a game changer… If you haven't tried it trust me, it's delicious!)
Clorox performace bleach 3 x 3.57L -$3.00 @ $10.99
Erie Meats crunchy chicken burger 2kg -$3.00 @ $8.99 – I've mentioned before that these Chicken burgers are awesome, and guess what it's still true!
(This is the one I made)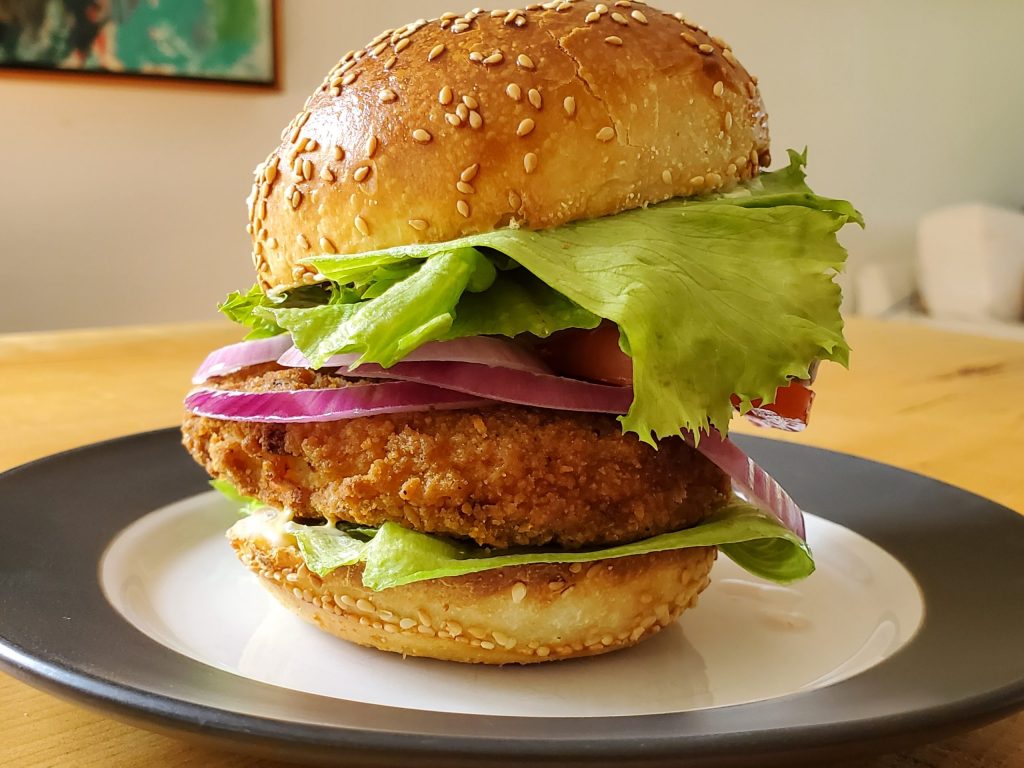 You can read that post by clucking… I mean clicking here!
Pure-Le organic milk thistle 250mg 200ct. -$5.00 @ $14.99
At this point I'll let you go folks, but I'll be seeing you all soon!
Sleep well, stay safe and enjoy!
Costco Online bookings for the flu shot are now available!
It's true folks, you can make an appointment online to get a flu shot at your Costco warehouse during your normal shop, or plan your shopping trip around the flu shot… Either way it's a win!
You can find an available warehouse & book online at the Costco Pharmacy page.
As we are headed in to the second wave of COVID-19 and kids are heading back to school I think it's important to remember that we're not out of the corona virus weeds yet, and each province has their own Health recommendations based on the provinces individual risk assessment and I would recommend that you follow the recommendations for your specific province. Information can be found at the following websites.
Newfoundland COVID-19 information
New Brunswick COVID-19 information
Nova Scotia COVID-19 information
So there you go, a little reading material for you.
Be kind, be safe and stay healthy!
Please note:
The price at your local Costco takes precedent (or precedence) over the prices listed on this blog.
Costco liquidation/Manager's Special items (ending in .97) vary from store to store.
An asterisk (*) on the price tag means the item is not being re-ordered.
If there is something you really want, ***double check the expiry date*** as some Costco sales items do end mid-week.
***This is a fan run, independent page with no affiliation or endorsement by Costco Wholesale***
The food brands available can differ from region to region. Pictures are taken at a store in Ontario. Sale items should apply to Costco locations in Ontario, Quebec, New Brunswick, Newfoundland & Nova Scotia, if the item is in stock at your store. There will likely be a few deals not shown here in your store. If this blog has helped you save money, consider sharing www.cocoeast.ca with your friends and family! If you see deals at your store that aren't on this blog, post them in the comments and help spread the money saving love!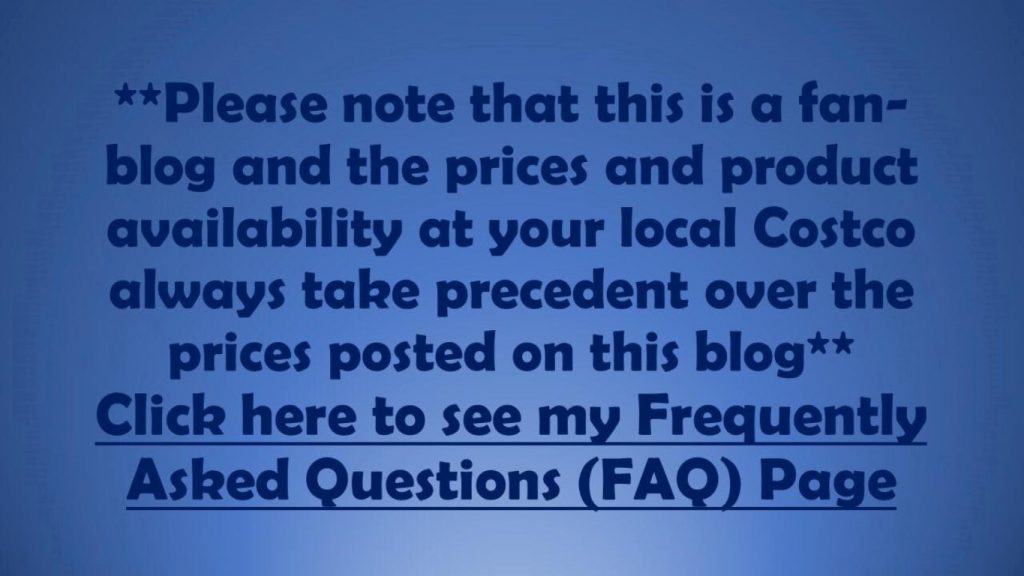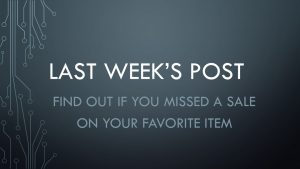 Costco Flyer Sales October 19th – 25th 2020
Costco Kingston Meat department sales
Costco Treasure hunt sales October 19th – 25th 2020