Costco Canada Weekend Update Oct 16th 2020 – Ontario, Quebec & Atlantic Canada
Welcome to the Costco Weekend Update where I'll keep you all in the loop on the awesome sales Costco releases for the Weekend! I'll post them here and on our Facebook page for you to enjoy.
Want to see what might be on sale next week??? Click the picture below to see what was on sale last year at Costco!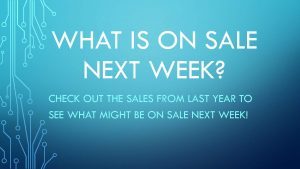 NEVER MISS A POST! Join the Costco East Facebook group to get updated whenever I make a new post! https://www.facebook.com/costcoeast/.
ALSO you can come and see my Instagram feed with Pics of my weekly Costco shopping trips, Dexter and Ewok being lazy cats and pictures of things that I have cooked with anything I've purchased at Costco. You can find that here! https://www.instagram.com/costco_east_fan_blog/
Subscribe to website updates by signing up below
and you'll get a confirmation email from "FeedBurner Email Subscriptions". Click the link within it to activate your subscription and you'll be notified by email whenever I post (1 or 2 times weekly). Check your spam filter or contact me if you have questions or do not receive a confirmation email.
Hello and happy Friday Costco Family!
Some of you may have noticed an odd post on the 15th on the site, it was an error on our behalf- but kind of a fun-ish error…
Since the beginning of the year we've been working on some pretty major upgrades to the website, with some pretty sweet features (that I'll divulge soon enough folks!) That will again help to save you time and money! Anyhow we were running a test and somehow this "test" post happened. So we're getting the kinks all worked out still, but I'm really excited for the opportunity to share this with you all!
Lets take a peek at what the weekend holds for us shall we?
Quercetin 500mg 140 caps -$6.00 @18.99
Dyson V8 total clean cord free vacuum -$100.00 @ 449.99
Childrens advil 260ml + 100ml -$3.00 @ 11.99
Starbucks winter blend 1.13kg -$6.00 @ 16.99
Protective face shield -$7.00 @ 12.99
Sanitex hand wipes 18 packs of 20 $29.99
Med Sup kids disposable masks 50ct -$3.00 @ 11.99
As a "seasoned" potato chip connoisseur (insert pun wherever you want here)  I'm always excited to travel a new path.
I love my plain Lays and who doesn't love Salt & vinegar right??? But I think I met my new favorite today on Costco's shelves.
Ok, I love Dill Pickles. I love Dill pickle chips. I love "Spicy" anything, and I love chips. So this looked like a match made in heaven.
And I'm now totally hooked.
It reminds me of discovering how awesome the the dill pickle chips were when I was a kid… These taste like that, like I can picture myself in Tamworth grabbing a bag of these waiting for a T-Ball game to start. I'm going to stop talking about and stop eating said chips now otherwise the bag will be way emptier than I want to it be tomorrow.
Moving on.
Hopefully you're all doing well!
At least as well as Ewok is playing with/ stalking a leaf.
I swear, you get them all the toys in the world and all they want to do is play with a leaf….
So cardboard boxes, crumpled up receipts and yard scraps are going to be cat gifts for the next year. Maybe someday they'll appreciate the catnip carrot again.
Anyhow…
Have you all looked into your flu shots at Costco yet???
I have not… I should though. All you need to do is go to Costcopharmacy.ca and click on your province & follow the instructions. Pretty simple!
And again, it can be as simple as booking it around your normal shopping time!
See you soon folks, stay safe and healthy!
As we are headed in to the second wave of COVID-19 and kids are heading back to school I think it's important to remember that we're not out of the corona virus weeds yet, and each province has their own Health recommendations based on the provinces individual risk assessment and I would recommend that you follow the recommendations for your specific province. Information can be found at the following websites.
Newfoundland COVID-19 information
New Brunswick COVID-19 information
Nova Scotia COVID-19 information
So there you go, a little reading material for you.
Please note:
The price at your local Costco takes precedent (or precedence) over the prices listed on this blog.
Costco liquidation/Manager's Special items (ending in .97) vary from store to store.
An asterisk (*) on the price tag means the item is not being re-ordered.
If there is something you really want, ***double check the expiry date*** as some Costco sales items do end mid-week.
***This is a fan run, independent page with no affiliation or endorsement by Costco Wholesale***
The food brands available can differ from region to region. Pictures are taken at a store in Ontario. Sale items should apply to Costco locations in Ontario, Quebec, New Brunswick, Newfoundland & Nova Scotia, if the item is in stock at your store. There will likely be a few deals not shown here in your store. If this blog has helped you save money, consider sharing www.cocoeast.ca with your friends and family! If you see deals at your store that aren't on this blog, post them in the comments and help spread the money saving love!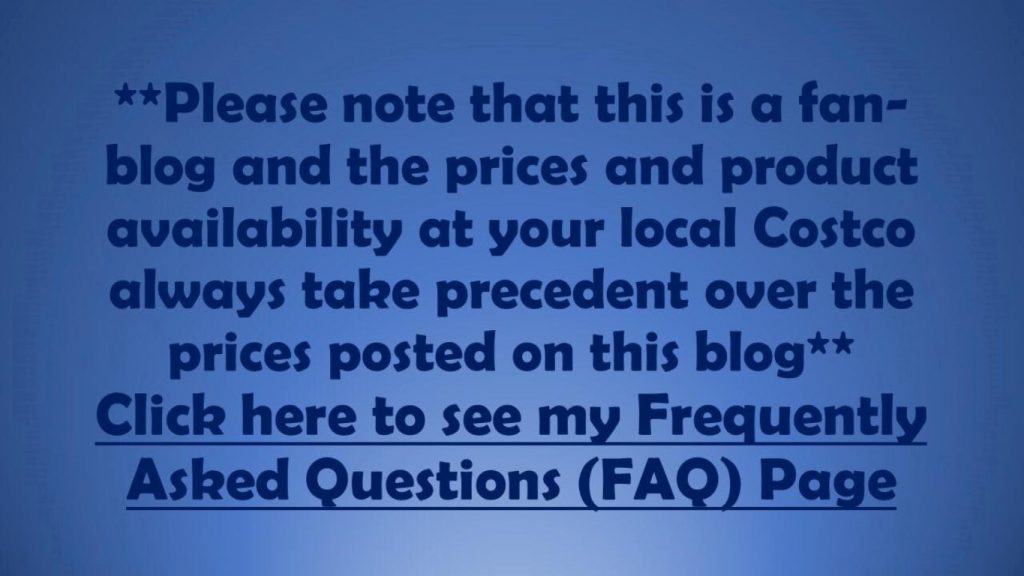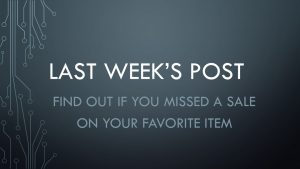 Costco Flyer sales Oct 1st – 25th 2020
Costco Kingston Meat Department sales Oct 16th 2020
Costco Weekend Update sales Oct 16th 2020