I walk the whole store for you every Monday when Costco Sales and Costco Flyer sales are released for the week, then post them here and on our Facebook page.
Want to see what might be on sale next week??? Click the picture below to see what was on sale last year at Costco!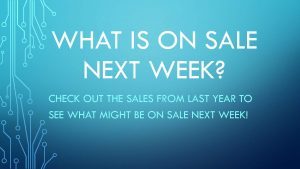 NEVER MISS A POST! Join the Costco East Facebook group to get updated whenever I make a new post! https://www.facebook.com/costcoeast/.
ALSO you can come and see my Instagram feed with Pics of my weekly Costco shopping trips, Dexter and Ewok being lazy cats and pictures of things that I have cooked with anything I've purchased at Costco. You can find that here! https://www.instagram.com/costco_east_fan_blog/
Subscribe to website updates by signing up below
and you'll get a confirmation email from "FeedBurner Email Subscriptions". Click the link within it to activate your subscription and you'll be notified by email whenever I post (1 or 2 times weekly). Check your spam filter or contact me if you have questions or do not receive a confirmation email.
Hello and Happy Monday Costco friends and Family!
Well it's an absolutely gloomy Monday. Chilly, rainy and dark… (very Halloween-y though so I'm OK with it)
Hopefully your weekends were all good? Everyone stayed out of trouble I hope??
JoseeM did you wind up getting those St.Louis style pork ribs? If so, how were they?
While I didn't have ribs this weekend I did feel like doing my best impression of a classic Swiss Chalet quarter chicken dinner last night in my new Nordic Ware HUGE roasting pan I bought at Costco last week.
This thing is actually really big, perhaps a little overkill but still really nice! The rack sits up nice and high off the bottom so there plenty of air circulating underneath to keep things cooking evenly. (and lots of room to collect tasty drippings for gravy!)
I don't know why I was craving Swiss Chalet, but I was… I think it has something to do with the weather changing and loving those warm comforting roasting pan meals with veggies and chicken, they make the whole house smell delicious as well.
Plus who doesn't love that Swiss Chalet dipping sauce??? Its liquid gold, I swear! And the powdered mix you can get at the grocery store is just as good!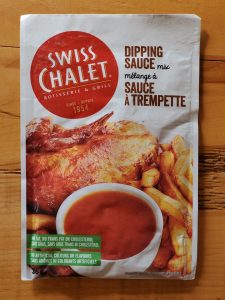 So roasting a couple of bone-in Chicken breasts roasted at 425, some french fires tossed in a secret spice rub, an Ace bakery hamburger bun (subbing in for a dinner roll) and the Swiss Chalet Dipping sauce… Mmmmm let me tell you folks it hit the mark! (you can see how massive that pan is in the first picture!)
All things considered It was pretty darned delicious! I'd do that meal again in a heartbeat!
I lined the pan with parchment paper so there was no clean-up really.
OK, I'm sure you're hungry for some sales so let's take a small peek shall we?
Philips wake-up light alarm clock -$20.00 @ $79.99
Kirkland signature Non-GMO infant formula Omega 1.36kg -$6.00 @ $20.99
Kirkland signature Non-GMO infant formula sensitive 1.36kg -$6.00 @ $20.99
Tim Horton's original blend K-cups 80ct -$8.00 @ $31.99
3M packing tape 880M 8pk -$3.00 @ $9.99
Lindt excellence 70% cocoa 24 x  35g -$4.50 @ $17.49
Collier's Welsh cheddar 400g -$2.00 @ $7.99
Pepsi/Diet Pepsi 32 x 355ml -$2.50 @ $9.39
Yupik raw cashews 1kg -$3.00 @ $11.99
Oxi-clean max stain remover 5kg -$4.00 @ $15.99
I also saw these today.
They all looked really nice and felt a little bit more "heavy duty" than other puzzle books as they had thick and sturdy fronts and backs to them. So if you have any puzzle fanatics on your Christmas lists these would be a great grab for them. And I don't think it's too early to think about Christmas… Now is a great time to get that shopping started and finished so you can avoid the Holiday rush, whatever that might look like this year. I'd say make sure you get your shopping done early, and if you're shipping anything or buying online get your orders in early to avoid any delays… Better safe than sorry, right?
On that note Ewok is giving me "the look" again so I must obey the rules and head to bed.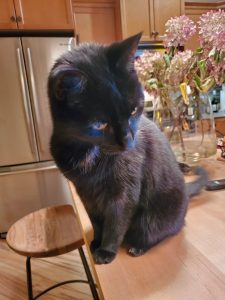 Somebody please "caption" this picture. I can think of a few things he might be thinking, but I'd love to hear your quotes.
And G'night.
Costco Online bookings for the flu shot are now available!
It's true folks, you can make an appointment online to get a flu shot at your Costco warehouse during your normal shop, or plan your shopping trip around the flu shot… Either way it's a win!
You can find an available warehouse & book online at the Costco Pharmacy page.
As we are headed in to the second wave of COVID-19 and kids are heading back to school I think it's important to remember that we're not out of the corona virus weeds yet, and each province has their own Health recommendations based on the provinces individual risk assessment and I would recommend that you follow the recommendations for your specific province. Information can be found at the following websites.
Newfoundland COVID-19 information
New Brunswick COVID-19 information
Nova Scotia COVID-19 information
So there you go, a little reading material for you.
Be kind, be safe and stay healthy!
Please note:
The price at your local Costco takes precedent (or precedence) over the prices listed on this blog.
Costco liquidation/Manager's Special items (ending in .97) vary from store to store.
An asterisk (*) on the price tag means the item is not being re-ordered.
If there is something you really want, ***double check the expiry date*** as some Costco sales items do end mid-week.
***This is a fan run, independent page with no affiliation or endorsement by Costco Wholesale***
The food brands available can differ from region to region. Pictures are taken at a store in Ontario. Sale items should apply to Costco locations in Ontario, Quebec, New Brunswick, Newfoundland & Nova Scotia, if the item is in stock at your store. There will likely be a few deals not shown here in your store. If this blog has helped you save money, consider sharing www.cocoeast.ca with your friends and family! If you see deals at your store that aren't on this blog, post them in the comments and help spread the money saving love!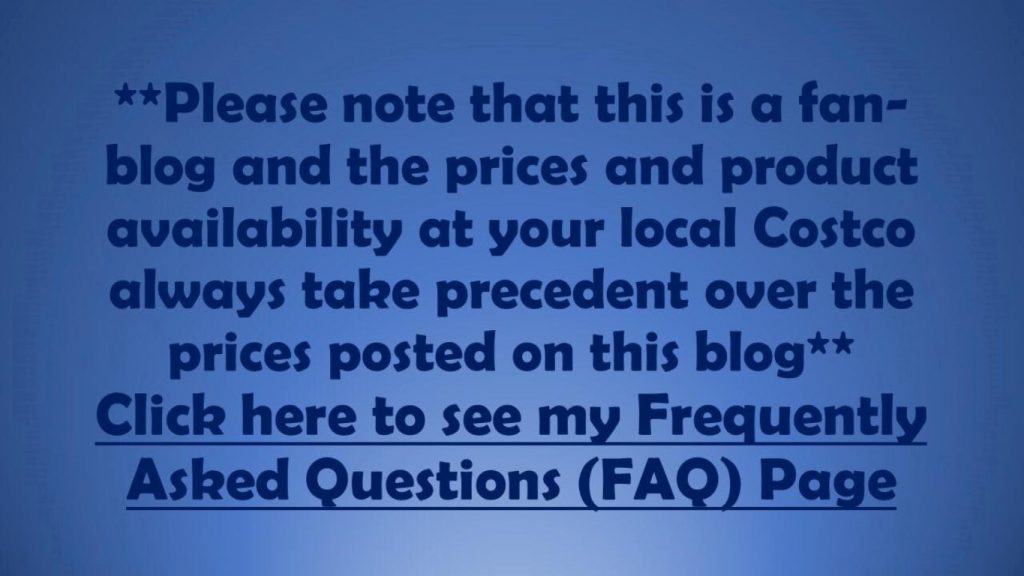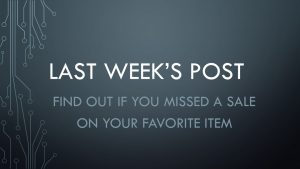 Costco Flyer Sales Oct 26th – Nov 2nd 2020
Costco Kingston Meat dept. sales Oct 26th – Nov 2nd 2020
Costco Treasure hunt sales Oct 26th – Nov 2nd 2020