Costco Canada Flyer sales & sale Items July 6th – 12th 2020 – Ontario, Quebec & Atlantic Canada
I walk the whole store for you every Monday when Costco Sales and Costco Flyer sales are released for the week, then post them here and on our Facebook page.
Want to see what might be on sale next week??? Click the picture below to see what was on sale last year at Costco!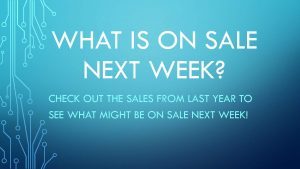 NEVER MISS A POST! Join the Costco East Facebook group to get updated whenever I make a new post! https://www.facebook.com/costcoeast/.
ALSO you can come and see my Instagram feed with Pics of my weekly Costco shopping trips, Dexter and Ewok being lazy cats and pictures of things that I have cooked with anything I've purchased at Costco. You can find that here! https://www.instagram.com/costco_east_fan_blog/
Subscribe to website updates by signing up below
and you'll get a confirmation email from "FeedBurner Email Subscriptions". Click the link within it to activate your subscription and you'll be notified by email whenever I post (1 or 2 times weekly). Check your spam filter or contact me if you have questions or do not receive a confirmation email.
Another scorching weekend and another week of scorching sales from Costco!
For the foodie the vitamix Blender Exploration +PCA 2.2 H.P. (-120 @ 379.99) for making all of your delicious smoothies and other healthy drinks, or margaritas! The Bergner 11pc. cookware set for $32 off @ 127.99, not bad for a decent set (though I still prefer the Henkel set… Biased opinion!) But for the price and quality? A great snag!
Perhaps you're more in the need for snacks on the go in which case you'll want to grab the RX Bar protein bar 14 x 52g while it's on sale for $5.00 0ff @ 18.99, or go the other direction and buy the Miss Vickies variety pack (36 x 24g) for $8.79 ($3.00 off) That's more my speed, I mean who doesn't want 36 bags of delicious chips at their disposal?
Erie meats Original Hot Dog 2 x 900g packs are still on sale for $2.00 off @ $4.99 and to reader Cynthia I looked at the package and didn't see any wheat products on the ingredient list, but the package doesn't say gluten free- so I'd tread carefully.
We've managed to beat the heat over the weekend by working mostly, but we did get another project checked off the list.
I think I mentioned that we ordered bookshelves off IKEA.ca late April and just got them delivered late June… Well we finally got them assembled (with help from my father-in-law, and due to our floor not being completely level somehow I had to shim a few sections and screw them together. But hey one evening working at it and….
And while we haven't got it loaded up with anything yet I thought I'd throw up some of the essentials just for now.
Can't leave shelves like that empty ya know!
Speaking of cooking, a nice quick corn boil, and grill of leftover chicken made dinner a breeze tonight. And the propane held out until just after I was done, and then it went poof and the tank was empty… Perfect timing!
I love having that side burner on the grill for exactly this reason.. Boil corn and toss it directly on the grill? Yes please!
I'll let you all move on at this point. But not without the usual COVID-19 P.S.A. below.
Make sure you check your local health department website for up to date information and regulations, especially regarding face masks. Lot's of regions are making them mandatory for entering businesses so do yourself, and the businesses and staff a favor and do your research first… Or just bring a mask with you and avoid the hassle, easy right?!
As we are all getting back to normal I think it's important to remember that we're not out of the weeds yet, and each province has their own Health recommendations based on the provinces individual risk assessment and I would recommend that you follow the recommendations for your specific province. Information can be found at the following websites.
Newfoundland COVID-19 information
New Brunswick COVID-19 information
Nova Scotia COVID-19 information
So there you go, a little reading material for you.
Please note:
The price at your local Costco takes precedent (or precedence) over the prices listed on this blog.
Costco liquidation/Manager's Special items (ending in .97) vary from store to store.
An asterisk (*) on the price tag means the item is not being re-ordered.
If there is something you really want, ***double check the expiry date*** as some Costco sales items do end mid-week.
***This is a fan run, independent page with no affiliation or endorsement by Costco Wholesale***
The food brands available can differ from region to region. Pictures are taken at a store in Ontario. Sale items should apply to Costco locations in Ontario, Quebec, New Brunswick, Newfoundland & Nova Scotia, if the item is in stock at your store. There will likely be a few deals not shown here in your store. If this blog has helped you save money, consider sharing www.cocoeast.ca with your friends and family! If you see deals at your store that aren't on this blog, post them in the comments and help spread the money saving love!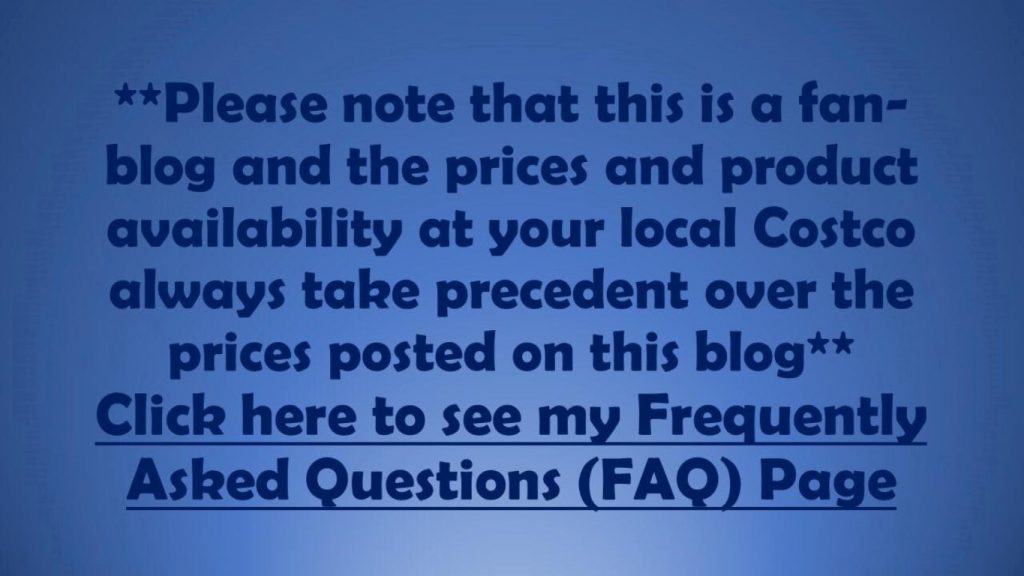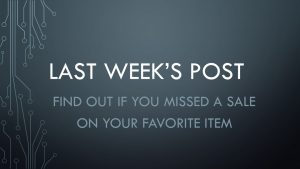 Costco Flyer Sales July 6th – 12th 2020
Costco Treasure hunt sales July 6th – 12th 2020