I walk the whole store for you every Monday when Costco Sales and Costco Flyer sales are released for the week, then post them here and on our Facebook page.
Want to see what might be on sale next week??? Click the picture below to see what was on sale last year at Costco!
NEVER MISS A POST! Join the Costco East Facebook group to get updated whenever I make a new post! https://www.facebook.com/costcoeast/.
ALSO you can come and see my Instagram feed with Pics of my weekly Costco shopping trips, Dexter and Ewok being lazy cats and pictures of things that I have cooked with anything I've purchased at Costco. You can find that here! https://www.instagram.com/costco_east_fan_blog/
Subscribe to website updates by signing up below
and you'll get a confirmation email from "FeedBurner Email Subscriptions". Click the link within it to activate your subscription and you'll be notified by email whenever I post (1 or 2 times weekly). Check your spam filter or contact me if you have questions or do not receive a confirmation email.
Costco had me going from zero t0 a hundred today!
Lately the amount of sales has averaged to around 130, but today they shot up to about 200! So I was kept on my toes aisle after aisle.
Hard to even know where to start…
If you're in the market for a new TV SONY "65 Bravia smart TV is $600 off @ 1389.00, which is a crazy sale. But perhaps you're looking for a smaller one? Well the 55″ HDR android smart TV is $100 off @ 969.99. We have owned a Sony Bravia LED TV for maybe 12 years??? (My Mother is now the owner of it) and it's always been a great TV, never had any issues with it, and it still works!
Not to be outdone by Apple, Samsung has their Galaxy Buds wireless headphones on for $10 off @ 129.99 (though I have the wired connector and some sweet BOSE earbuds, so I'll stick with those I think)
Gillette Fuzion 5 + 18 cartridges -$13.00 @ 45.99 and the Venus platinum razor + 11 cartridges is $10 off @ 29.99. Perfect opportunity to stock up on your shaving goods for the year, or at least round 2 of quarantine.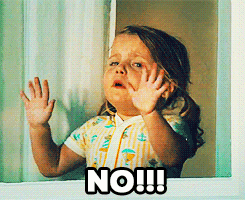 You're right… Let's not go there…
Buuuuutttttt, (also a pre-pun) Cashmere 2 ply toilet paper 40×255 sheet is on sale for $5.00 off @ 16.99… Think about all the time we were daydreaming about even getting our hands on a package of toilet paper (without lining up at 6:00 in the morning and still running to the back for it) let alone getting it on sale! Just saying folks, and I don't want another lock down, but now is the time to responsibly get your cupboards stocked that way we can all avoid the panic shopping in the fall and I can shop for Halloween decorations in peace.
The Sealy posturepedic Atwater queen mattress is on sale for $100 off @399.99 with the matching boxspring for $20 off at 79.99. They only go on sale a few times a year, so now is your chance.
You could also stock up on your favorite soda as well if you're a Pepsi fan. Pepsi and Diet Pepsi 32×355 are on sale for $9.29. This also begs the question, Pepsi, or Coca-Cola?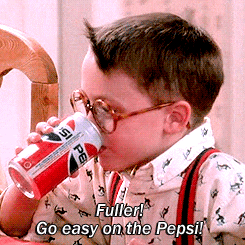 OK, so we know that Fuller obviously likes Pepsi. We also know that if it weren't for Fuller the whole story arc of Home alone would never have happened… Its true.
And then there's the obvious sale winner here and thats the diapers. Well I guess you're the winner if you're buying them, but you get my point.
Huggies Pull-ups are on sale for $33.49 ($8.50 off)
And Huggies Lil' snugglers are on sale for $28.49 and Lil' Movers for $37.49 ($9.50 off) And the kicker is that sale is happening (as some of you may already know) until Aug. 2nd!
So really no excuses for not being stocked and ready with the Diapers.
Just a reminder that COVID-19 hasn't gone away yet, and it's important to still be diligent with the hand washing and physical distancing. We recently saw an outbreak (up to 27 I believe now) happen in my town after having a really good May/June with only maybe 3 or 4 cases? Masks are now mandatory when you go into a business (thank you KFL&A public health for doing that)
So make sure you're still being careful, be aware of your surroundings and who is around you. If you go into a business wear your mask without complaining (most places will have some masks available for you, but it's pretty costly to supply everyone with a mask so just come prepared) and wear it properly!!! No below the nose type stuff… That's just silly.
Also remember that while you may only have to wear that mask for a few minutes while you're in and out of wherever it is you are the staff members have to wear them ALL. DAY. LONG. So remember to add compassion to your list of things to feel and express towards those who are helping to make our/your lives feel a little more normal.
So to the retail workers and hospitality staff everywhere (and to Dianne who I met today at Costco, hope that's the right spelling) I raise my glass to you/us tonight. Cheers to all the hard & awkward shifts we've worked so far, and cheers to the hard, hot and awkward shifts we still have yet to work. And cheers to all the customers who have the patience to deal with, and adhere to all the rules that seem to change on a daily basis.
Cheers to you all!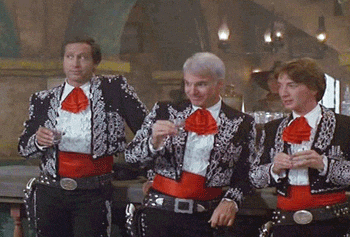 As we are all getting back to normal I think it's important to remember that we're not out of the weeds yet, and each province has their own Health recommendations based on the provinces individual risk assessment and I would recommend that you follow the recommendations for your specific province. Information can be found at the following websites.
Newfoundland COVID-19 information
New Brunswick COVID-19 information
Nova Scotia COVID-19 information
So there you go, a little reading material for you.
Please note:
The price at your local Costco takes precedent (or precedence) over the prices listed on this blog.
Costco liquidation/Manager's Special items (ending in .97) vary from store to store.
An asterisk (*) on the price tag means the item is not being re-ordered.
If there is something you really want, ***double check the expiry date*** as some Costco sales items do end mid-week.
***This is a fan run, independent page with no affiliation or endorsement by Costco Wholesale***
The food brands available can differ from region to region. Pictures are taken at a store in Ontario. Sale items should apply to Costco locations in Ontario, Quebec, New Brunswick, Newfoundland & Nova Scotia, if the item is in stock at your store. There will likely be a few deals not shown here in your store. If this blog has helped you save money, consider sharing www.cocoeast.ca with your friends and family! If you see deals at your store that aren't on this blog, post them in the comments and help spread the money saving love!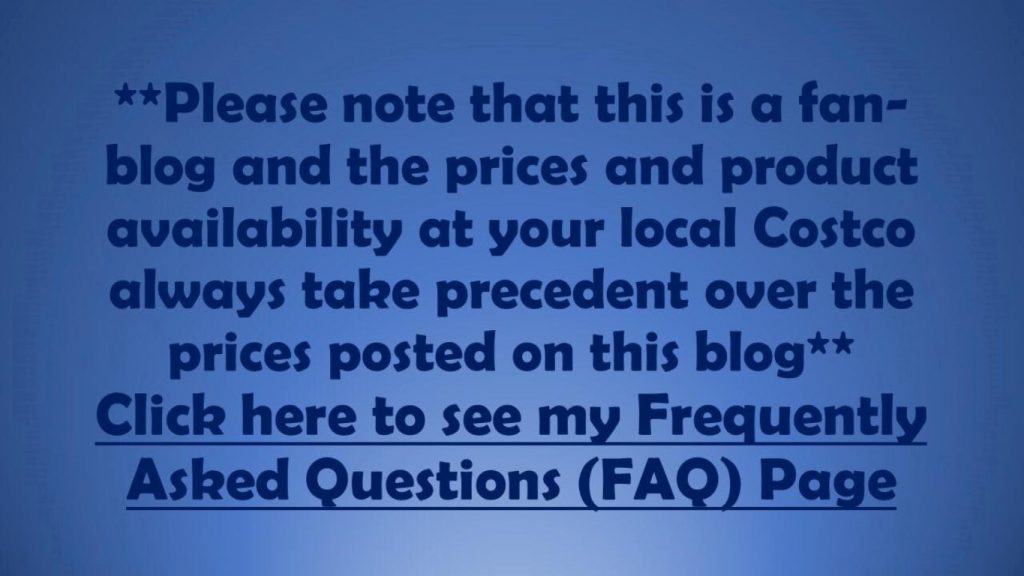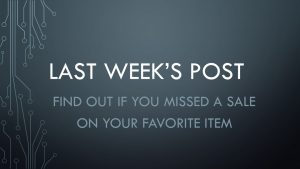 Costco Flyer Sales
Costco Kingston Meat Department sales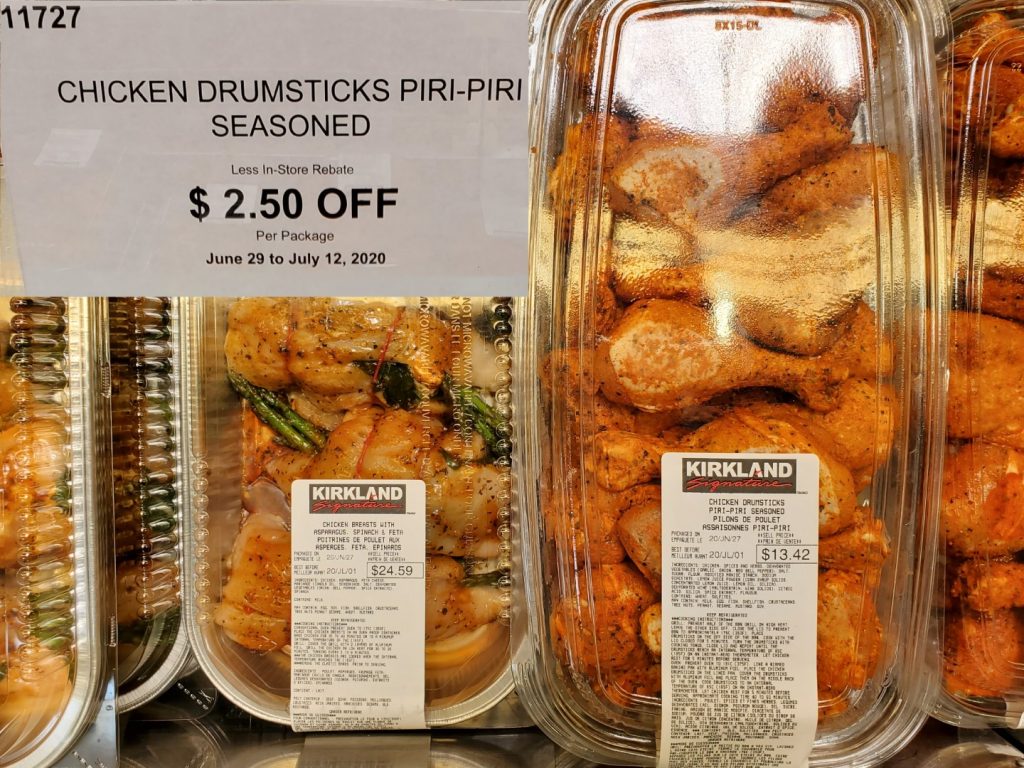 Costco Treasure hunt sales