I walk the whole store for you every Monday when Costco Sales and Costco Flyer sales are released for the week, then post them here and on our Facebook page.
Want to see what might be on sale next week??? Click the picture below to see what was on sale last year at Costco!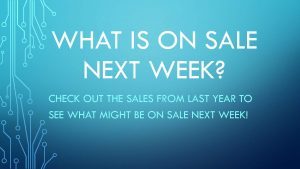 NEVER MISS A POST! Join the Costco East Facebook group to get updated whenever I make a new post! https://www.facebook.com/costcoeast/.
ALSO you can come and see my Instagram feed with Pics of my weekly Costco shopping trips, Dexter and Ewok being lazy cats and pictures of things that I have cooked with anything I've purchased at Costco. You can find that here! https://www.instagram.com/costco_east_fan_blog/
Subscribe to website updates by signing up below
and you'll get a confirmation email from "FeedBurner Email Subscriptions". Click the link within it to activate your subscription and you'll be notified by email whenever I post (1 or 2 times weekly). Check your spam filter or contact me if you have questions or do not receive a confirmation email.
Hello and happy Monday Costco sale hunters!
Amazingly yet another quiet day at the local warehouse, which I'm always OK with.
The Christmas/Holiday rush, pandemic or not, is always fun but the other end of it is pretty nice as well… You know the relaxing part?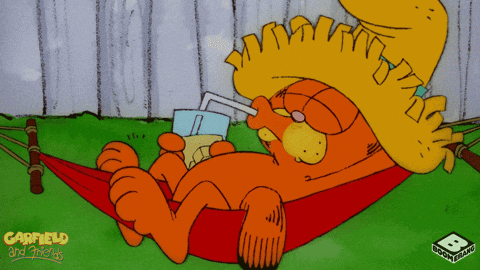 Garfield has it figured out!
This was certainly a Holiday season like no other we've experienced, but we made it through have earned our hammock cocktails so sit back, relax and take a peek at some of the sales happening this new years week.
***
Pretty sweet looking sales this week, there are some that end mid-week or sooner though so please, please, please make sure if there is a specific item you want check the expiration date on the sale tag!
I would love to chat about a variety of things tonight folks but today (the 28th) is my birthday, my 40th!!!
And while Covid-19 has prevented any sort of party my partner and I had a nice (but chilly) outside visit with my Mother and Sister & then barely managed to get take-out ordered.
Mexican and Indian food are I believe my 2 favorite foods… (I think from growing up in Scarborough and then being in Southern California for 10 years, how could you not?)
So we ordered from a place called 1000 Curry (1000curry.ca) , which was a new place for us.
I love Vindaloo (which is very very spicy and delicious) so I got the chicken Vindaloo, my partner ordered the veggie korma and we got cucumber raita, spicy onion salad, papadams (obviously, no Indian meal is complete without them!) & some basmati rice finished the deal.
We however live out of delivery range for a lot of businesses, and we kind of waited until the last minute to get food ordered because, well… we did… The guy my partner spoke to was the Chef/Owner, and was soooo nice and even though we were out of the delivery range for them he personally delivered the food to us, which was absolutely delicious by the way. He even included a special tasty desert for me (because someone said it was my birthday on the phone) Above and beyond folks!
(If you happen to live in the Kingston area I highly recommend you check out 1000 Curry!)
I think that's a great reminder that local businesses are going to need our help right now, I can connect to the restaurant side of that obviously. So there's never been a better time to pay it back to your favorite spots, or potential new favorite spots than now. Order delivery or take-out from the local restaurants if you can (directly if possible so you can also tip the staff working), get curb-side pick-up from small businesses if you can.
Speaking of paying it forward, Dexter is in need of some skritches & scratches that you have been providing in your comments folks so off I go!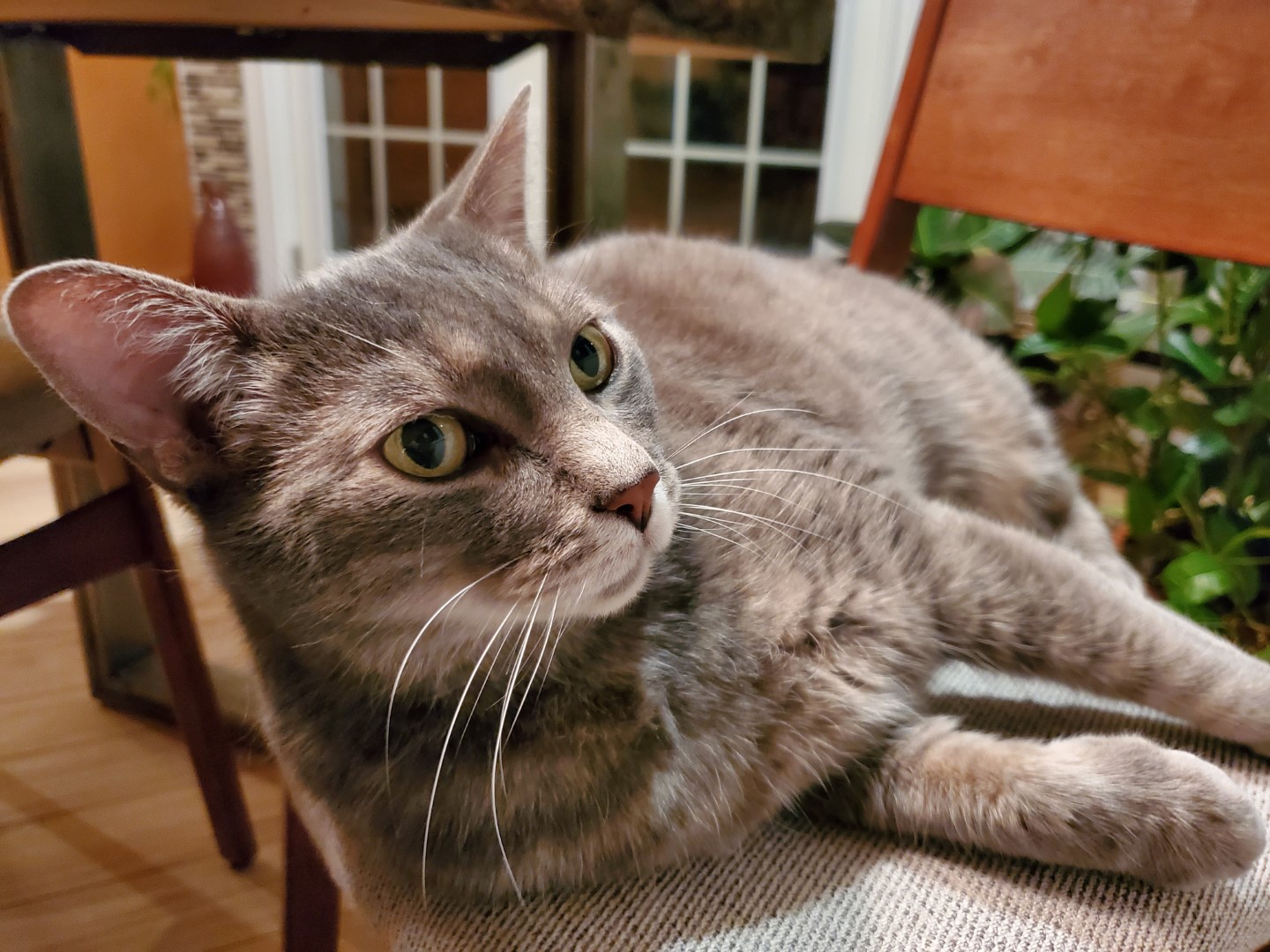 Cheers, and see you soon!
Oh one last thing, a reader Nadine was wondering about…
"Does anyone know if the St. John's Costco has any/still carries triangle shaped coffee filters (as opposed to the basket ones)? They used to sell a pack of …. hundreds. They lasted a long time. I haven't seen them lately and I need to replenish. Maybe they switched the location.
Thanks."
Anyone have any info on this???
Since we are in the second wave of COVID-19 I think it's important to remember that we're not out of the corona virus weeds yet, and each province has their own Health recommendations based on the provinces individual risk assessment and I would recommend that you follow the recommendations for your specific province. Information can be found at the following websites.
Newfoundland COVID-19 information
New Brunswick COVID-19 information
Nova Scotia COVID-19 information
So there you go, a little reading material for you.
Be kind, be safe and stay healthy!
Please note:
The price at your local Costco takes precedent (or precedence) over the prices listed on this blog.
Costco liquidation/Manager's Special items (ending in .97) vary from store to store.
An asterisk (*) on the price tag means the item is not being re-ordered.
If there is something you really want, ***double check the expiry date*** as some Costco sales items do end mid-week.
***This is a fan run, independent page with no affiliation or endorsement by Costco Wholesale***
The food brands available can differ from region to region. Pictures are taken at a store in Ontario. Sale items should apply to Costco locations in Ontario, Quebec, New Brunswick, Newfoundland & Nova Scotia, if the item is in stock at your store. There will likely be a few deals not shown here in your store. If this blog has helped you save money, consider sharing www.cocoeast.ca with your friends and family! If you see deals at your store that aren't on this blog, post them in the comments and help spread the money saving love!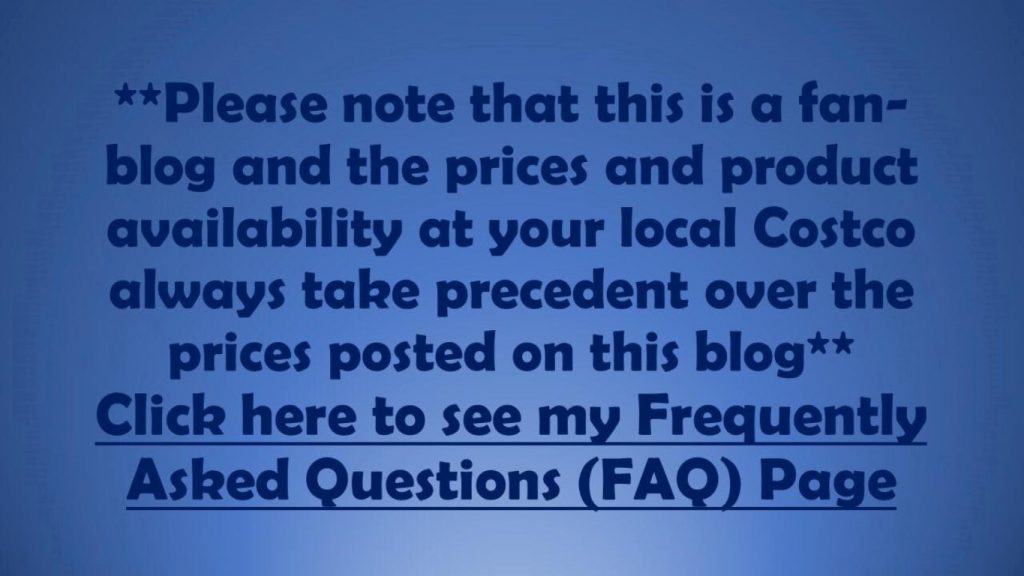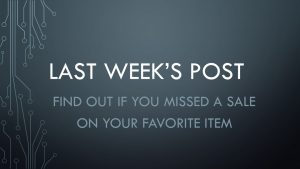 Costco Flyer Sales Dec 7th 2020 – Jan 3rd 2021!!!
Costco Kingston Meat Dept Sales 28th 2020 – Jan 3rd 2021!!!
Costco Treasure hunt sales 28th 2020 – Jan 3rd 2021!!!