Happy New Years Eve!!!
Want to see what might be on sale next week??? Click the picture below to see what was on sale last year at Costco!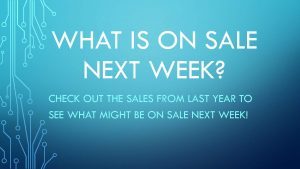 NEVER MISS A POST! Join the Costco East Facebook group to get updated whenever I make a new post! https://www.facebook.com/costcoeast/.
ALSO you can come and see my Instagram feed with Pics of my weekly Costco shopping trips, Dexter and Ewok being lazy cats and pictures of things that I have cooked with anything I've purchased at Costco. You can find that here! https://www.instagram.com/costco_east_fan_blog/
Subscribe to website updates by signing up below
and you'll get a confirmation email from "FeedBurner Email Subscriptions". Click the link within it to activate your subscription and you'll be notified by email whenever I post (1 or 2 times weekly). Check your spam filter or contact me if you have questions or do not receive a confirmation email.
Well folks, we made it… It wasn't always pretty, but we got the year done!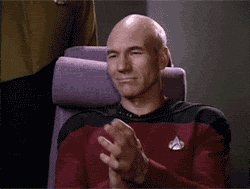 It really has been a hell of a year folks, and I wouldn't have made it through without you. Seriously!
I got to talk to you, read and respond to comments, build relationships with you, help you plan ahead for you're limited shopping lists- maybe helped you save a few dollars while money was tight? Maybe saved you a trip out?
I felt like I had a porpoise!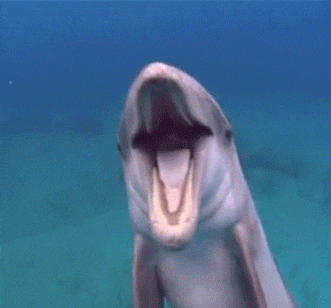 I meant purpose!
Sorry, I guess auto-correct wasn't quite working…
But seriously I felt like having this community of Costco friends & family really helped get through me this year, and I hope that it did for you too!
I mean Ewok thought he was gonna look like this throughout all the quarantines etc. this year.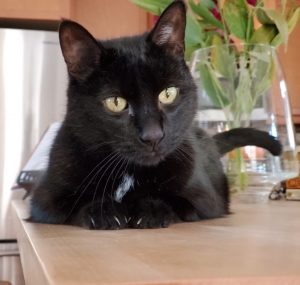 Just your average supermodel kitty, but reality sunk in and here we are!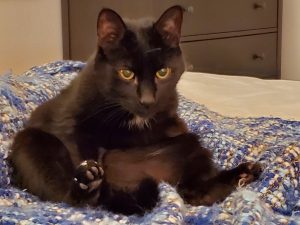 Don't worry Ewok, I feel like that too some days… So does Dexter.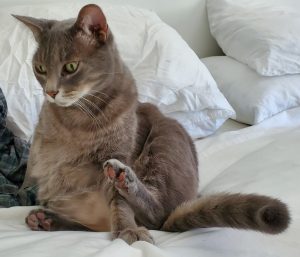 Anyhow the point of this post isn't the cats, I did go to Costco before work today to see if they had anything new on the shelves, which they did have some new goodies, so please scroll down and take a gander folks.
Don't forget that Costco will be closed on the 1st, but you'll still have a few days to cash in on the month long sales (good until Jan 3rd!) so take a browse and make you weekend lists while you nurse your New Years hangovers today… Help yourself to a Caesar while you're doing that folks, we've all earned it this year.
Thank you again for all of the support, the comments, the birthday & Christmas wishes!!!
HAPPY NEW YEAR!!!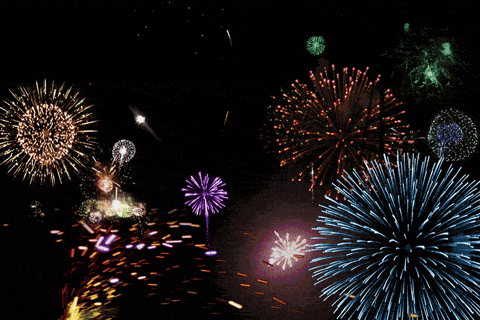 Costco Online bookings for the flu shot are now available!
It's true folks, you can make an appointment online to get a flu shot at your Costco warehouse during your normal shop, or plan your shopping trip around the flu shot… Either way it's a win!
You can find an available warehouse & book online at the Costco Pharmacy page.
Since we are in the second wave of COVID-19 I think it's important to remember that we're not out of the corona virus weeds yet, and each province has their own Health recommendations based on the provinces individual risk assessment and I would recommend that you follow the recommendations for your specific province. Information can be found at the following websites.
Newfoundland COVID-19 information
New Brunswick COVID-19 information
Nova Scotia COVID-19 information
So there you go, a little reading material for you.
Be kind, be safe and stay healthy!
Please note:
The price at your local Costco takes precedent (or precedence) over the prices listed on this blog.
Costco liquidation/Manager's Special items (ending in .97) vary from store to store.
An asterisk (*) on the price tag means the item is not being re-ordered.
If there is something you really want, ***double check the expiry date*** as some Costco sales items do end mid-week.
***This is a fan run, independent page with no affiliation or endorsement by Costco Wholesale***
The food brands available can differ from region to region. Pictures are taken at a store in Ontario. Sale items should apply to Costco locations in Ontario, Quebec, New Brunswick, Newfoundland & Nova Scotia, if the item is in stock at your store. There will likely be a few deals not shown here in your store. If this blog has helped you save money, consider sharing www.cocoeast.ca with your friends and family! If you see deals at your store that aren't on this blog, post them in the comments and help spread the money saving love!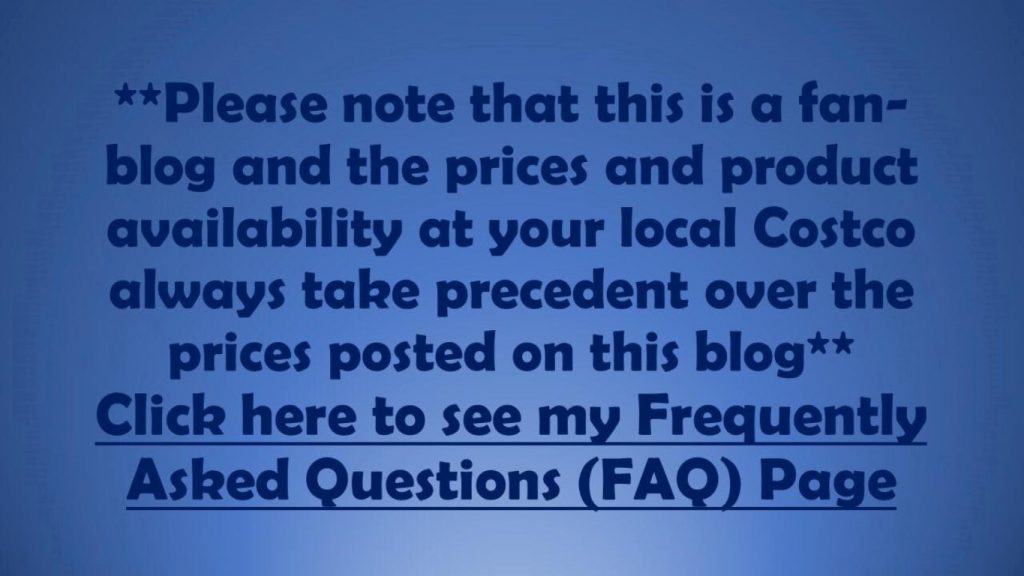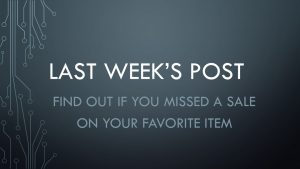 Costco Flyer Sales Dec 7th 2020 – Jan 3rd 2021
Costco Kingston Meat Department sales Dec 31st 2020 – Jan 3rd 2021
Costco Weekend Update sales & New items Dec 31st 2020 – Jan 3rd 2021