Costco Boxing Day Special – December 26-27, 2020 Costco Ontario, Quebec and the Atlantic provinces
Welcome to the Costco Boxing day special folks!
 Want to see what might be on sale next week??? Click the picture below to see what was on sale last year at Costco!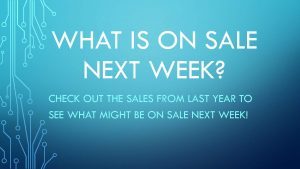 NEVER MISS A POST! Join the Costco East Facebook group to get updated whenever I make a new post! https://www.facebook.com/costcoeast/.
ALSO you can come and see my Instagram feed with Pics of my weekly Costco shopping trips, Dexter and Ewok being lazy cats and pictures of things that I have cooked with anything I've purchased at Costco. You can find that here! https://www.instagram.com/costco_east_fan_blog/
Subscribe to website updates by signing up below
and you'll get a confirmation email from "FeedBurner Email Subscriptions". Click the link within it to activate your subscription and you'll be notified by email whenever I post (1 or 2 times weekly). Check your spam filter or contact me if you have questions or do not receive a confirmation email.
I hope you all had a wonderful Christmas, as strange and distanced as they may have been.
We had a great day, slept in (of course!) and had a nice (but cold!) outdoor visit with my Mom and Sister. Then cooked up a delicious meal.
Cast Iron skillet seared Branzino, roasted potatoes & onions topped with chimichurri. My god was it every good!
Of course, Costco never rests and Boxing day is always a fun day to go to any store (insert eye roll here) So off I went not really sure what to expect. To my surprise it was actually really quiet, the parking lot was pretty empty and I had plenty of room to cruise the aisles without having to dodge other customers. It was a treat!
Here's just a little peek at a few of the boxing day sales I saw.
Just a taste…
Of course I couldn't help but have this catch my eye.
The Cangshan forged knife & block 17 piece set is on sale for $50 off  @ $179.99 which isn't bad for a set like this, especially if you're OCD and like things to match in your kitchen.
I'm more of Henckel person, though I will say I've used a Japanese style chef knife before and it was pretty darned sweet! The blade has a bit of a different shape to it making precise cutting way easier, there's a neat website here that list all of the differences between the two blade types here.
I resisted temptation, as most of you know I also don't need any more gadgets in the kitchen… Yet…
Anyways I'll let you get browsing folks, we have to get ready for a Zoom family Boxing day cocktail…. I never would've thought that would be a thing, but these are strange times.
Merry Christmas folks, happy shopping!
Since we are in the second wave of COVID-19 I think it's important to remember that we're not out of the corona virus weeds yet, and each province has their own Health recommendations based on the provinces individual risk assessment and I would recommend that you follow the recommendations for your specific province. Information can be found at the following websites.
Newfoundland COVID-19 information
New Brunswick COVID-19 information
Nova Scotia COVID-19 information
So there you go, a little reading material for you.
Be kind, be safe and stay healthy!
Please note:
The price at your local Costco takes precedent (or precedence) over the prices listed on this blog.
Costco liquidation/Manager's Special items (ending in .97) vary from store to store.
An asterisk (*) on the price tag means the item is not being re-ordered.
If there is something you really want, ***double check the expiry date*** as some Costco sales items do end mid-week.
***This is a fan run, independent page with no affiliation or endorsement by Costco Wholesale***
The food brands available can differ from region to region. Pictures are taken at a store in Ontario. Sale items should apply to Costco locations in Ontario, Quebec, New Brunswick, Newfoundland & Nova Scotia, if the item is in stock at your store. There will likely be a few deals not shown here in your store. If this blog has helped you save money, consider sharing www.cocoeast.ca with your friends and family! If you see deals at your store that aren't on this blog, post them in the comments and help spread the money saving love!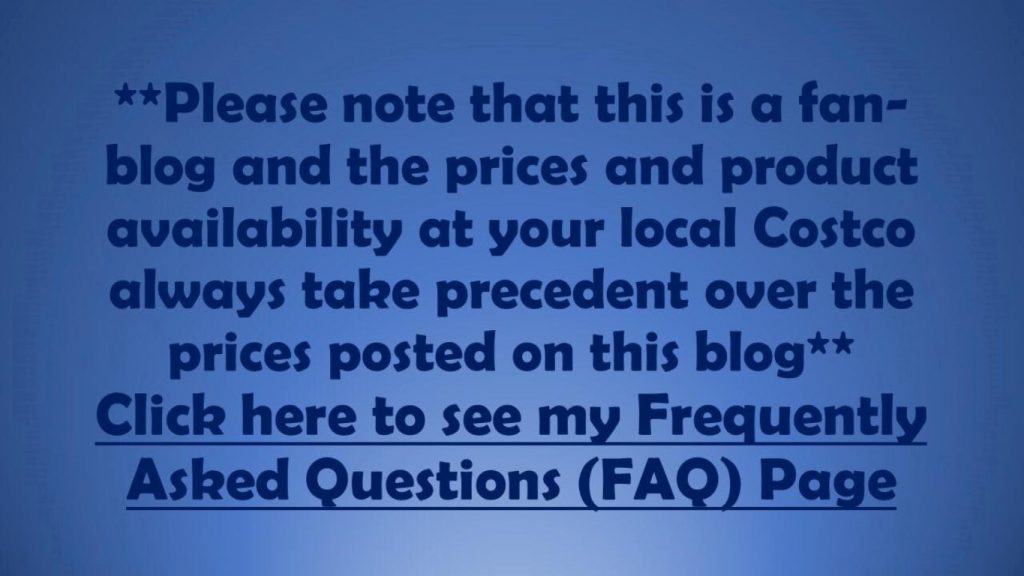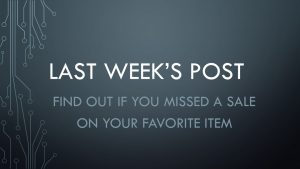 Costco Boxing Day Specials Dec 26th – 27th 2020
Costco Flyer Sales Dec 7th 2020 – Jan 3rd 2021