Costco Canada Flyer sales & Costco sale Items Jan 6th – 12th 2020 – Ontario, Quebec & Atlantic Canada
Category Costco
/
January 6, 2020
I walk the whole store for you every Monday when Costco Sale items and Costco Flyer sales are released for the week, then post them here and on our Facebook page.
NEVER MISS A POST! Join the Costco East Facebook group to get updated whenever I make a new post! https://www.facebook.com/costcoeast/.
ALSO you can come and see my Instagram feed with Pics of my weekly Costco shopping trips, Dexter and Ewok being lazy cats and pictures of things that I have cooked with anything I've purchased at Costco. You can find that here! https://www.instagram.com/costco_east_fan_blog/
Subscribe to website updates by signing up below
and you'll get a confirmation email from "FeedBurner Email Subscriptions". Click the link within it to activate your subscription and you'll be notified by email whenever I post (1 or 2 times weekly). Check your spam filter or contact me if you have questions or do not receive a confirmation email.
Welcome back everybody!
Hopefully you all had a happy and safe New Years Eve! We had a great time here, had some delicious martinis and some bubbly to ring in the midnight hour.
And as much as we aren't really "New Years Resolution" people we have decided we are going to try and cook recipes out of some of the plethora of cookbooks we own at least 2 or 3 times a week. We started with a delicious Massaman Curry, and I will tell you that toasting and using fresh, whole spices is without a doubt the best way to cook… The flavors and smells are just unmatched!
And to boot they just look amazing!
The new year started out at Costco pretty mellow, I was there at 9:55 this morning and it was relatively empty… That was OK! It was a nice way to ease myself into my 2020 Costco adventures I think.
Speaking of which there were a bunch of Costco Executive member deals happening this week, ranging from Saputo sliced havarti for $2.50 off to Crunchmaster multigrain crackers for $2.70 off to Tide pods for $5.00 off and Always Ultra thin for $3.50 off. It runs the gamut this quarter, just don't forget to bring your coupons with you!
A few other notable sales this week
Turmeric 120 capsules $27.99 – 8.00 @ 19.99
Oxy clean stain remover 5kg $19.89 – 5.00 @ 14.89
Woolite dark laundry detergent $18.99 – 7.00 @ 11.99
Scotchbrite scrub sponges 21 pk $15.99 – 4.00 @ 11.99
Friskies variety pack 48 x 156g $22.99 – 5.00 @ 17.99
Chosen foods avocado oil 1L $15.49 – 3.00 @ 12.49
Oceans flaked white tuna 6 x 184g  $15.99 – 3.50 @ 12.49
Has anyone tried the Turmeric pills before??? I'd be tempted to try them but would love to hear if anyone has any experience with them, let me know in the comments section!
The last 3 items on my list there are essentials for me. We love using Avocado oil (as I've mentioned in blogs passed, using the proper oils for cooking and salads is important!) and, well the cats need to eat and still won't get jobs and buy their own food so… That's up to me. Thus when Friskies goes on sale I usually stock up on it as running out of cat food prompts a near revolt in the household! And Tuna? Well a classic Tuna fish sandwich is nothing to scoff at and I'll tell ya, I like to put a few salt and vinegar chips on my tuna sandwiches, they add a nice salty punch & crunch! (some others are not a fan of this though, but I love it!)
On the note of food, we're keeping it nice and simple tonight. Plain pasta with freshly chopped local garlic and chili peppers (maybe a few capers) and olive oil, nice 'n simple but darned delicious!
Well good evening folks, welcome to 2020! (and all the "hindsight being 20/20" puns I can think of, sorry in advance) And while Dexter and Ewok are a bit ashamed of the holiday weight they put on, a surprise visitor today we had today was not.
Just having a feast at the bird feeders… No wonder those are empty so quickly.
Happy new year everyone, see you soon!
Please note:
The price at your local Costco takes precedent (or precedence) over the prices listed on this blog.
Costco liquidation/Manager's Special items (ending in .97) vary from store to store.
An asterisk (*) on the price tag means the item is not being re-ordered.
If there is something you really want, ***double check the expiry date*** as some Costco sales items do end mid-week.
***This is a fan run, independent page with no affiliation or endorsement by Costco Wholesale***
The food brands available can differ from region to region. Pictures are taken at a store in Ontario. Sale items should apply to Costco locations in Ontario, Quebec, New Brunswick, Newfoundland & Nova Scotia, if the item is in stock at your store. There will likely be a few deals not shown here in your store. If this blog has helped you save money, consider sharing www.cocoeast.ca with your friends and family! If you see deals at your store that aren't on this blog, post them in the comments and help spread the money saving love!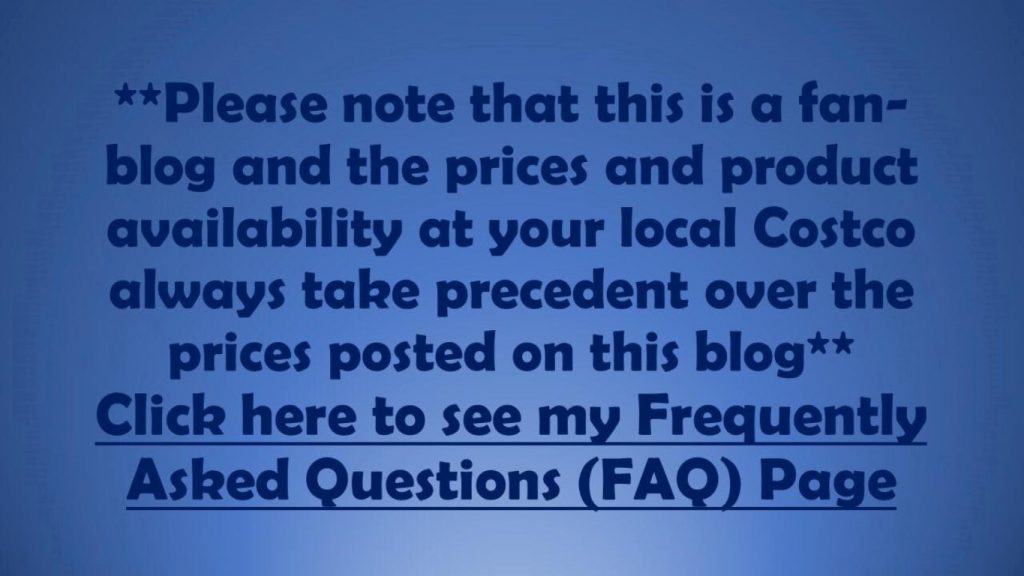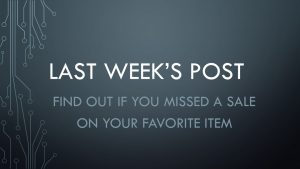 Costco Flyer Sales Jan 6th – 12th 2019
Costco Executive Member Sales Jan 6th – 12th 2019
Costco Kingston Meat Department sales Jan 6th – 12th 2019
Costco Treasure hunt sales Jan 6th – 12th 2019