Costco Canada Flyer sales & sale Items Aug 17th – 23rd 2020 – Ontario, Quebec & Atlantic Canada
I walk the whole store for you every Monday when Costco Sales and Costco Flyer sales are released for the week, then post them here and on our Facebook page.
Want to see what might be on sale next week??? Click the picture below to see what was on sale last year at Costco!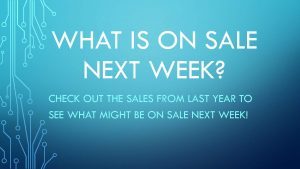 NEVER MISS A POST! Join the Costco East Facebook group to get updated whenever I make a new post! https://www.facebook.com/costcoeast/.
ALSO you can come and see my Instagram feed with Pics of my weekly Costco shopping trips, Dexter and Ewok being lazy cats and pictures of things that I have cooked with anything I've purchased at Costco. You can find that here! https://www.instagram.com/costco_east_fan_blog/
Subscribe to website updates by signing up below
and you'll get a confirmation email from "FeedBurner Email Subscriptions". Click the link within it to activate your subscription and you'll be notified by email whenever I post (1 or 2 times weekly). Check your spam filter or contact me if you have questions or do not receive a confirmation email.
Holy moly is it Monday already???
I'm not gonna lie folks, when I woke up this morning at various points (since sleep wasn't my friend this a.m.) I thought it was Friday… Obviously it was not.
It feels like August has been a race to the finish line, though I don't know what the race is exactly??? Just a case of "The Augusts" I think… (Restaurant specific term, service industry staff typically burn out & lose track of time/forget that July was a month mid-August in my experience)
Throughout all the rushing around though sometimes something stops you in your tracks and you're reminded to stop and smell the roses, or look at the flowers you planted in the early spring that finally have opened up!
We planted this big beautiful Dahlia near our walkway in early-mid April (I think???) so it's now greeting us every time we walk in or out.
I also spotted these 2 beauties at Costco today (only $9.99 each!) and figured they would look great somewhere around here too.
Though we'd love to have some Big and Tall Sunflowers, these little guys are pretty and will help to fill out the late summer/autumn flowers in our garden. (though they are annuals so I may consider planting them in big pots so I can move them inside and try to keep them alive through the winter. Also as I'm sure I've mentioned at least once before "Sunflower" is an awesome Beach Boys album, and greatly underrated!)
Despite the fact that it's summer, sometimes a rich & hearty pasta is what you want and need for dinner. Ewok agrees and is waiting for his!
So on Sunday we made one of our new favorite comfort sauces from this awesome cookbook, "The Elixir of Life"
While the book calls for gnocchi, we just make sauce and toss it with any pasta we have and trust me it is delicious! The only thing I'd say is you'll need more mushrooms than you'd think (if you have too many mushrooms, that's probably the right amount… They shrink down alot!) Oh and for extra richness (as if mushrooms and cream aren't rich enough) add some butter towards the end of the cooking process, I'd also recommend getting a good amount of exercise before this meal because afterwards you aren't gonna be going for any bike rides.
Delicious food aside (and yes we had leftover pasta tonight but it was delicious White Linen sauce!)
I'm done. It's bed time. And there are sales you fine folks are dying to look at, so if you haven't already scrolled down to them this is your opportunity.
I hope you had a wonderful weekend, and have an equally awesome week. I'll see you soon folks. Thank you as always for the support & the awesome comments! I always look forward to them so please keep them coming!
As we are all getting back to normal I think it's important to remember that we're not out of the weeds yet, and each province has their own Health recommendations based on the provinces individual risk assessment and I would recommend that you follow the recommendations for your specific province. Information can be found at the following websites.
Newfoundland COVID-19 information
New Brunswick COVID-19 information
Nova Scotia COVID-19 information
So there you go, a little reading material for you.
Please note:
The price at your local Costco takes precedent (or precedence) over the prices listed on this blog.
Costco liquidation/Manager's Special items (ending in .97) vary from store to store.
An asterisk (*) on the price tag means the item is not being re-ordered.
If there is something you really want, ***double check the expiry date*** as some Costco sales items do end mid-week.
***This is a fan run, independent page with no affiliation or endorsement by Costco Wholesale***
The food brands available can differ from region to region. Pictures are taken at a store in Ontario. Sale items should apply to Costco locations in Ontario, Quebec, New Brunswick, Newfoundland & Nova Scotia, if the item is in stock at your store. There will likely be a few deals not shown here in your store. If this blog has helped you save money, consider sharing www.cocoeast.ca with your friends and family! If you see deals at your store that aren't on this blog, post them in the comments and help spread the money saving love!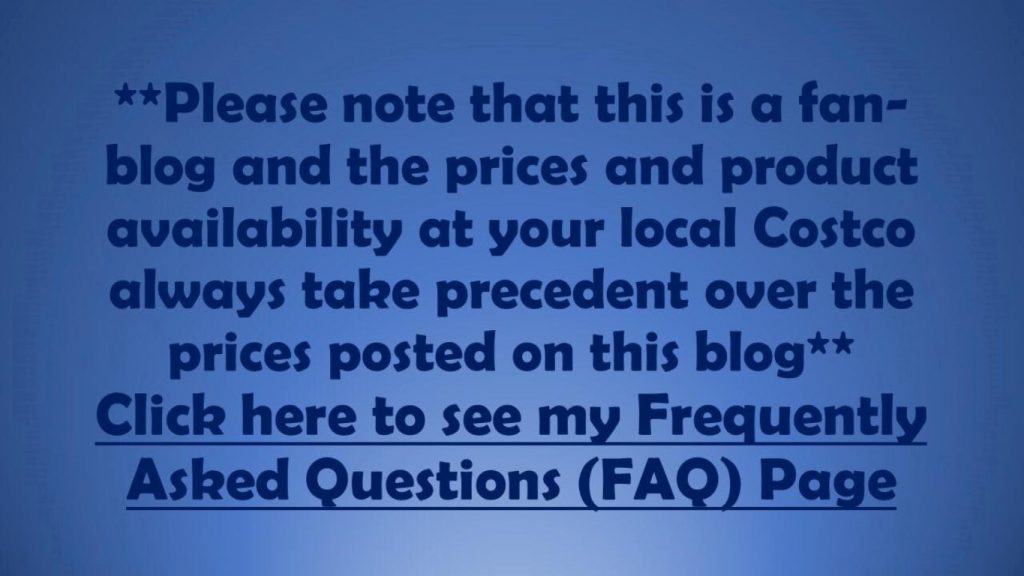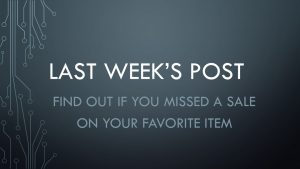 Costco Flyer Sales Aug 17th – 23rd 2020
Costco Treasure hunt sales Aug 17th – 23rd 2020