I walk the whole store for you every Monday when Costco Sales and Costco Flyer sales are released for the week, then post them here and on our Facebook page.
Want to see what might be on sale next week??? Click the picture below to see what was on sale last year at Costco!
NEVER MISS A POST! Join the Costco East Facebook group to get updated whenever I make a new post! https://www.facebook.com/costcoeast/.
ALSO you can come and see my Instagram feed with Pics of my weekly Costco shopping trips, Dexter and Ewok being lazy cats and pictures of things that I have cooked with anything I've purchased at Costco. You can find that here! https://www.instagram.com/costco_east_fan_blog/
Subscribe to website updates by signing up below
and you'll get a confirmation email from "FeedBurner Email Subscriptions". Click the link within it to activate your subscription and you'll be notified by email whenever I post (1 or 2 times weekly). Check your spam filter or contact me if you have questions or do not receive a confirmation email.
Halloween costumes have arrived!
I know it's a little too soon to think about that sort of thing folks, but I'm excited about it… You know how much I love my Holidays!
Though I am kind of curious how Halloween will work this year with COVID-19 being around still… I guess we put the candy on the end of a hockey stick and pass it to the kids???
Things to think about, (And there is plenty of time to do so.) and while we think about those things we can take a peek at the new sales at Costco this week.
Fabric face masks adult size 3pk -$3.00 @ $9.99
Kan Jam game set value pack-$10.00 @ $37.99
Hillary Radley plus size top ladies sizes 1x – 3x -$5.00 @ $9.99
Starbucks iced coffee 2 x 1.42L -$2.20 @ $8.79
Chosen foods Avocado oil 1L -$3.00 @ $12.99
Whiskas dry cat food 11.6kg -$5.50 @ $22.49
Resolve max laundry stain remover 1.8L + 946ml -$3.00 @ $9.99
Kirkland Signature muscle + back pain relief 2 x 90 caplets -$3.00 @ $8.99
As you all know we got a new grill at the start of the season, and have been loving it! Another great dinner was had last night involving delicious Strip steak and the tastiest of all the Rib-Eye!
(bought at the Pig & Olive in Kingston)
We also did marinated tofu Kabobs and boiled & grilled potatoes (which has quickly become my favorite way to have potatoes, seriously delicious!)
I Haven't had a strip steak in a long time, but the thickness & marbling of that one was calling out to me so I had to… And it was more delicious as I remembered it being!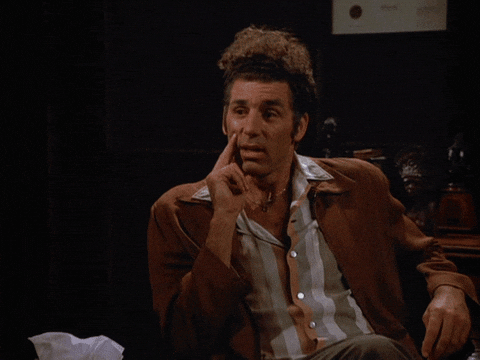 And if you haven't tried potatoes this way, please do yourself a favor and try them…NOW!
Fill a pot with water to cover at least an inch or so above a bunch of potatoes that are roughly the same size (or trim them to be that way) then add the potatoes before you turn the heat on (boiling water splashes are no fun, trust me!) and add a generous amount of salt once the water is almost at a boil. (adding salt before hand can put pock marks on your pot, won't affect your cooking but your pot won't look as beautiful as it could down the road.)
Once the potatoes are nearly done take them out of the water and toss in a neutral oil (canola, vegetable etc.) salt and some spices of your choosing. (an Italian blend seems to work well for us) and then give them 10 or so minutes on a good hot grill to char them up a bit… Charred potato skins smothered with butter???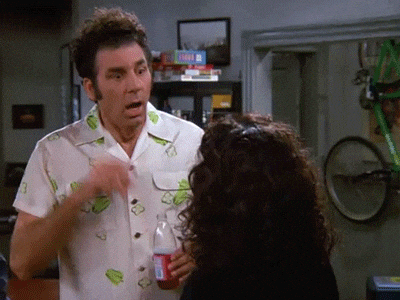 I know Kramer, but wait 'till you try it… Delicious!
Good night folks, see you soon.
As we are all getting back to normal I think it's important to remember that we're not out of the weeds yet, and each province has their own Health recommendations based on the provinces individual risk assessment and I would recommend that you follow the recommendations for your specific province. Information can be found at the following websites.
Newfoundland COVID-19 information
New Brunswick COVID-19 information
Nova Scotia COVID-19 information
So there you go, a little reading material for you.
Please note:
The price at your local Costco takes precedent (or precedence) over the prices listed on this blog.
Costco liquidation/Manager's Special items (ending in .97) vary from store to store.
An asterisk (*) on the price tag means the item is not being re-ordered.
If there is something you really want, ***double check the expiry date*** as some Costco sales items do end mid-week.
***This is a fan run, independent page with no affiliation or endorsement by Costco Wholesale***
The food brands available can differ from region to region. Pictures are taken at a store in Ontario. Sale items should apply to Costco locations in Ontario, Quebec, New Brunswick, Newfoundland & Nova Scotia, if the item is in stock at your store. There will likely be a few deals not shown here in your store. If this blog has helped you save money, consider sharing www.cocoeast.ca with your friends and family! If you see deals at your store that aren't on this blog, post them in the comments and help spread the money saving love!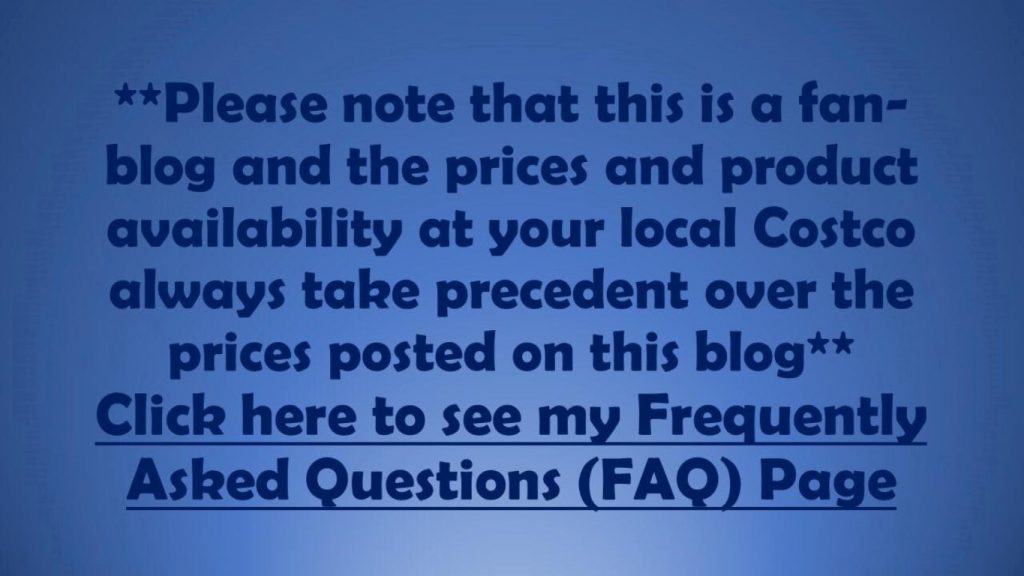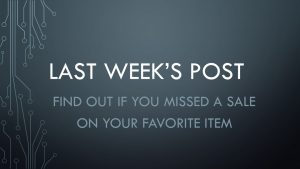 Costco Flyer Sales Aug 10th – 16th 2020
Costco Treasure hunt sales Aug 10th – 16th 2020