I walk the whole store for you every Monday when Costco Sales and Costco Flyer sales are released for the week, then post them here and on our Facebook page.
Want to see what might be on sale next week??? Click the picture below to see what was on sale last year at Costco!
NEVER MISS A POST! Join the Costco East Facebook group to get updated whenever I make a new post! https://www.facebook.com/costcoeast/.
ALSO you can come and see my Instagram feed with Pics of my weekly Costco shopping trips, Dexter and Ewok being lazy cats and pictures of things that I have cooked with anything I've purchased at Costco. You can find that here! https://www.instagram.com/costco_east_fan_blog/
Subscribe to website updates by signing up below
and you'll get a confirmation email from "FeedBurner Email Subscriptions". Click the link within it to activate your subscription and you'll be notified by email whenever I post (1 or 2 times weekly). Check your spam filter or contact me if you have questions or do not receive a confirmation email.
Welcome to August my Costco friends and Family!
Do you ever notice who your Costco aisle buddies are?
You remember when you were a kid and you were swimming & you were always told to have a "swimming buddy" or use the "buddy system"?
I kinda feel like that just happens at Costco.
I'll line up, get in the store and start my shop. I have the same routine every time, go up and down the same aisles the same way. And sometimes you'll have "buddies" who wind up being along the same path as you for most of the store. You get to hear their conversations about what they need and don't need, what they think about certain products, if it's a couple you learn who makes the purchasing decisions (pretty even split, though watching a guy with his mask sitting below his nose trying to convince his wife they need something is hilarious! Also, if you're that guy… I'm sorry… Also put that face mask on properly!)
It's like you're behind the same car in traffic for a while and you start to learn their driving habits. "This person is gonna slow down to like, 2 miles an hours to go over the next 5 speed bumps" is the same in Costco shopping terms as "when we get to the cereal aisle these two are gonna debate seriously about the merits of cheerios over honey bunches of oats, so I'll just skip this aisle for a few minutes"
Inevitably I wind up running into the same "buddies" again, usually in the vitamin section which is about as clogged up as the cereal aisle or the 405 & the 5 freeways in Southern California during rush hour.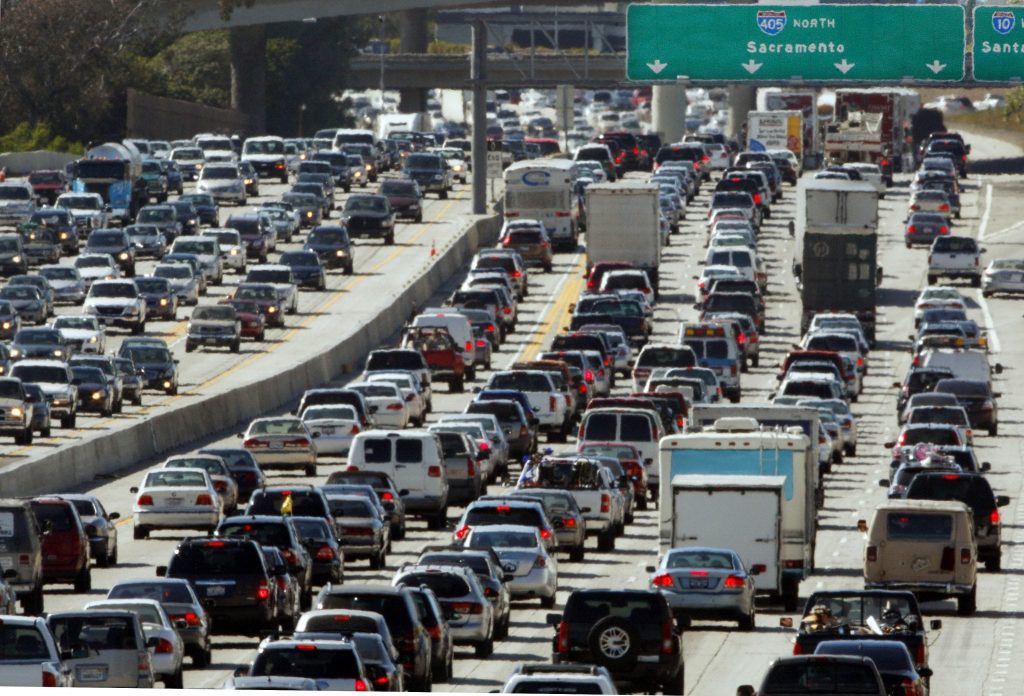 (I never want to commute in that again!!!)
Anyhow, joking aside I wish all of my Costco "buddy system shoppers" the best. I think I just notice and pay attention to other peoples mannerisms more because I'm there so often.
But I'm sure some of them look at me and think "who's the weirdo taking pictures of the coffee and cereal?!" or "who takes 3 pictures of a 2-pack of French's Mustard?!"
I mean… Who doesn't take pictures of condiments, right???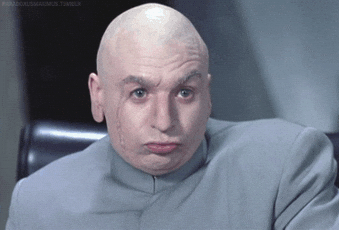 …….I guess I'm alone here…….
Anyhow, as we all know there are a fresh batch of sales for the month of August. This should make it easier on us to plan ahead for certain items, like me buying a year worth of Cafe Verona whole bean coffee for instance, $6.00 off @ $16.99… I don't see myself needing to buy that at regular price for a very long time.
If you're a razor user, Man or Woman, now is the time to do the same, get a years worth of Gillette Skinguard razors for $10 off @ $39.99 (we did a review of these if you'd care to read head over to THIS POST) or Venus disposable razors ($8.00 off @ $21.99) and never be in fear of running out!
Also has anyone tried those Focus Factor supplements??? (On sale until Aug 30th for $7.00 off @ $17.99) I feel like I want to try them, but am also a little iffy about it… I suppose I have all month to think about it, maybe if I were taking them I'd be able to decide faster. Then again if I were taking them I wouldn't have to figure out if I should take them or not… The Focus factor pill paradox, hmmmm… I'm sure there is a movie about this sort of thing. Has anyone tried these before who can offer a review?
Oh and I'm super excited (as odd as it sounds) that my Costco finally has organic apple cider vinegar available. I've always been jealous when I went to the Barrie warehouse and thought "man o man, I wish that was in my warehouse" well, now it is… And it's on sale all month for $5.99 a 1.9L bottle.
Much like my coffee, I'll never run out of this again!
I'll also never run out of pictures of Ewok. He was hiding out on the deck during a rain storm here, but seemed happy to be enjoying it.
…At least in his tiny little dry area he was enjoying it.
Alright, I've blathered on enough folks. Get on to the new exciting sales! I'll be seeing you soon enough, have a great week.
As we are all getting back to normal I think it's important to remember that we're not out of the weeds yet, and each province has their own Health recommendations based on the provinces individual risk assessment and I would recommend that you follow the recommendations for your specific province. Information can be found at the following websites.
Newfoundland COVID-19 information
New Brunswick COVID-19 information
Nova Scotia COVID-19 information
So there you go, a little reading material for you.
Please note:
The price at your local Costco takes precedent (or precedence) over the prices listed on this blog.
Costco liquidation/Manager's Special items (ending in .97) vary from store to store.
An asterisk (*) on the price tag means the item is not being re-ordered.
If there is something you really want, ***double check the expiry date*** as some Costco sales items do end mid-week.
***This is a fan run, independent page with no affiliation or endorsement by Costco Wholesale***
The food brands available can differ from region to region. Pictures are taken at a store in Ontario. Sale items should apply to Costco locations in Ontario, Quebec, New Brunswick, Newfoundland & Nova Scotia, if the item is in stock at your store. There will likely be a few deals not shown here in your store. If this blog has helped you save money, consider sharing www.cocoeast.ca with your friends and family! If you see deals at your store that aren't on this blog, post them in the comments and help spread the money saving love!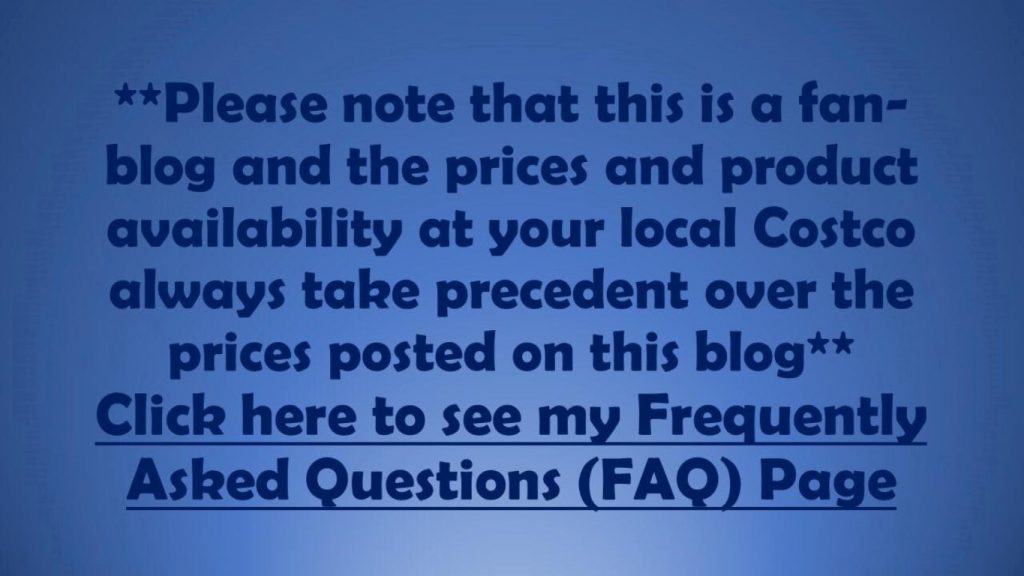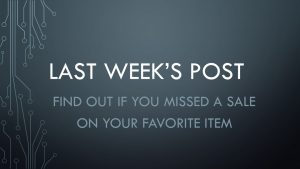 Costco Flyer Sales Aug 3rd – 30th 2020
Costco Treasure hunt sales Aug 3rd – 9th 2020