Costco Canada East Secret Sale Items – Oct. 1st – Oct. 8th – Ontario, Quebec & Atlantic Canada
I walk the whole store for you every Monday when Costco's Secret Sale items are released for the week, then post them here and on our facebook page.
NEVER MISS A POST! Join the Costco East Facebook group to get updated whenever I make a new post! https://www.facebook.com/costcoeast/.
ALSO you can come and see my Instagram feed with Pics of my weekly Costco shopping trips, Dexter and Ewok being lazy cats and pictures of things that I have cooked with anything I've purchased at Costco. You can find that here! https://www.instagram.com/costco_east_fan_blog/
Subscribe to website updates via email and you'll get a confirmation email from "FeedBurner Email Subscriptions". Click the link within it to activate your subscription and you'll be notified by email whenever I post (1 or 2 times weekly). Check your spam filter or contact me if you have questions or do not receive a confirmation email.
**** TO SKIP AHEAD TO THE SALES CLICK THIS LINK ****
Hello, hello, hello! Just back from another glorious Costco treasure hunt, it was a good time! I was in a great mood today (not that I'm not usually) but for some reason I just felt good and ready to shop… So I did! (obviously) Maybe it's the fall weather feeling like it's in full effect? Or perhaps the full 2 days I actually had off from work rejuvenated me somewhat? Perhaps it's knowing that Hockey starts on Wednesday and I'll actually be home to watch the game?  Or maybe it's the fact that so many of you had my back when the grammar police arrived?
(which I appreciate by the way, but really it's not a big deal folks. I've adjusted accordingly… Tongue-in-cheek of course though! Oh and the Sandlot is an awesome movie, I love it! It's like a milder version of Stand By Me which is another super favorite!)
So whatever it was I don't know, maybe a combination of all of those things just put me in a great space today.
There were some great sales going on this week, and some great clearance items too which I dove into. This Cuisinart spiralizer thing was one of them.
Now, you all know about my love for cooking (I'm sure that has been beaten to death but hey, you all haven't bailed on me yet!) And I've seen this before and turned my nose up at it, but walking by today (with my elevated mood) the price seemed just too low to not snag it! Maybe it was all the careful slicing of the potatoes for the gratin I made last night that made me think hmmmm… maybe this little device would save a bit of time for me? So I guess we shall find out in the coming weeks. (I'll try and post any creations if any meet my standards) Though I don't want my knife skills to diminish at all so I won't use it too frequently, just when I need some real thin slices or to try out some fine julienne veggies.
Another interesting pick-up today were these little dudes.
Whoops! Wrong little dudes, but aren't they cute?….Moving on. These are the things I was talking about!
I think you mostly know that as much as I love technology, and computers and the internet I've been a bit stand-offish about the whole house wi-fi connection thing. I think the thought of someone possibly being able to hack into a house grid (or whatever it is) and turn things on and off, adjust heat etc. is just too much to think about (and I will have nothing to do with Google home randomly turning on and laughing at me or recording our conversations… or the sound of me furiously typing this blog!) However… I thought "well… why not give these little things a try for a bit. I can plug in Halloween decorations and turn them on before I get home, and do the same with the Christmas tree. Just a a little warm welcome home" They seemed not threatening enough and not too expensive so I decided to give them a shot. Haven't tried them yet but I'll let you know how they do.
Topic change. I don't smoke anymore, I used to but I quit maybe 5 years ago??? maybe 6??? I bring that up because Nicorette gum and vaporizers are on sale for a whopping $15 off so if you are a smoker and looking to kick the habit this is a fantastic sale! (and one you should fully take advantage of!) My partner used nicorette gum to help stop, and I could see how it worked and helped. For me it was a matter of cutting back to a point that I didn't crave them in certain situations. No smoking at work was the start, then no smoking in my car was another big one. Then it was no smoking during the day. Eventually I'd have a run of days where I wouldn't smoke at all because of those rules and one day I just stopped altogether. That being said it is a very difficult habit to kick and if this gum helps you out then go for it! (and stock up while it's on sale!)
Ok back to it.
Coke, Diet Coke and ginger ale were all on sale (rhyme!) for 8.45, while Pepsi and Diet Pepsi were on sale for 8.47. So If you were ever looking to save 2 cents on 32 cans of Coke over 32 cans of Pepsi- Now is the time!
Children's Complete Tylenol 3 x 100ml is also on sale for 11.99 (3 dollars off) so if you like to stay ahead of the curve for cold and flu season for the kids now is your chance… Even though I don't have kids I know that they get sick ALL the time so do yourself a favor! Also for the adults who hate being sick Benylin Cold and Flu 2 x 180ml is on sale for the same price. I should have grabbed one because as I have mentioned before I hate being sick more than almost anything and thankfully I don't get sick too often. That being said when I do get sick its always either Fall or Spring, so I should have preempted the situation and bough one… Be prepared… Good motto. (Lion King reference anyone? Scar? "be prepared" song??? anyone???) (I'll get one later this week)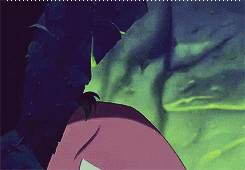 What else have we here this time…. Oh ya the food saver vacuum sealing machine thingy. These things are super cool! We have one at the restaurant and use it on a daily basis.
I may go back and grab one of these and a few of the extra bag packs (which are on sale for $9.00 off at 30.99) because they are well worth it. As someone who loves the idea of buying whole chickens and full strip-loins or full rib steaks or whole fish to prep THIS will actually make sure that your investment in big expensive cuts of meat freeze properly without getting freezer burn. They suck all the air out and create a vacuum seal on the bag, that extends the storage life of things drastically even if you aren't freezing them. So if you have the space for one of these saving $40 bucks is a no brainer to me… I mean you can portion out individual pieces of chicken, fish beef pork etc. into individual little bags and store them for up to 2 years!!! Get it and start saving on bulk food when you can. It says you can even use it for cheese too so ummm, winner there too!
hmmmm….. I may be out of ideas here. Took a break to eat some dinner and watch the end of Dancing with the stars… (Not my idea) and catch up on the days news. But I think it's time to bid you adieu. I'm sure I could go on about the slow cooker chicken dish I made yesterday but I think I'll pass for now. I'll torture you next week with more food stuff. For now, I think it's bed time.
Goodnight folks, see you soon!
Cheers!
EDIT***
I forgot to add these guys, sorry!
Butter prices in Kingston, ON.
And a meat special in Kingston, ON.
I totally forgot to add these to the post!
If anyone would like to share butter and/or meat specials from their warehouses please do!
Cheers, again!
Please note:
The price at your local Costco takes precedent or precedence over the prices listed on this blog.
Costco liquidation/Manager's Special items (ending in .97) vary from store to store.
An asterisk (*) on the price tag means the item is not being re-ordered.
If there is something you really want, ***double check the expiry date*** as some Costco sales items do end mid-week.
The food brands available can differ from region to region. Pictures are taken at a store in Ontario. Sale items should apply to Costco locations in Ontario, Quebec, New Brunswick, Newfoundland & Nova Scotia, if the item is in stock at your store. There will likely be a few deals not shown here in your store. If this blog has helped you save money, consider sharing www.cocoeast.ca with your friends and family! If you see deals at your store that aren't on this blog, post them in the comments and help spread the money saving love!
About Author
Costco East