Costco Canada East Secret Sale Items – April 9th 2018-April 16th 2018 – Ontario, Quebec & Atlantic Canada
I walk the whole store for you every Monday when Costco's Secret Sale items are released for the week, then post them here and on our facebook page.
NEVER MISS A POST! Join the Costco East Facebook group to get updated whenever there is a new post! https://www.facebook.com/costcoeast/.
Subscribe to website updates via email and you'll get a confirmation email from "FeedBurner Email Subscriptions" – click the link within it to activate your subscription and you'll be notified by email whenever we post (1 or 2 times weekly). Check your spam filter or contact us if you have questions or do not receive a confirmation email.
Apparently they decided to put out a huge flyer this week… I can't get the screenshot to work properly because there's too many sales!!! AAARRRGGGHH!!!!
I missed a few today that are in the flyer, but I can't seem to zoom in close enough to see them…
Gillette sensor 2 disposable razors – $8.00 off,      Cetaphil facial cleanser – $4.00 off,     Bio-oil skin care -$8.00 off,     Oral B pulsar toothbrushes – $5.00 off,          Colgate total toothpaste – $2.80 off,     Always (ultra thin, super and overnight) pads 3.50 off,     Coppertone (sport or kids) SPF 3 &60 sunscreen – $5.00 off
Sorry everyone, I dropped the ball on those ones…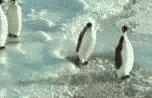 I'll try and get out and snap a few pics and update the site this week.
Campbell's chicken broth is on sale now 7.99 for a six pack, which is pretty good if you're in a pinch… Though I believe we discussed making homemade chicken stock last week so, there you go. If you can use your own homemade stuff that's fantastic but Campbell's is great and can be used in so many different dishes starting with (obviously) rice, making rice with stock of ANY kind is a great way to add all kinds of variety to it. Chicken, Beef, vegetable, whatever kind you got… give it a shot. If you're nervous just substitute half the water you'd use with stock at first. That's not to say that I use stock all the time, but it's nice to change things up a bit once in a while. When I make big dishes of Mexican style rice you'd better believe I use chicken stock, delicious! You can also use it to de-glaze a pan when you're sauteing veggies or meats (if you have some open in the fridge) instead of water, or wine… (save that for drinking!) because again, it'll add body and a little extra something to whatever it is you're cookin' up! Campbell's also makes Ramen and Thai-chicken flavored broth as well, so if you're looking to do some Asian inspired cooking give these a try, use them for cooking noodles instead of water, or braise chicken thighs in 'em… Actually I think I should try that…. Why the heck havn't I tried that?!?! I'm shocked actually… well… I know whats for dinner on Wednesday night now (at least part of it) And I can cook it in my brand new 12″ LODGE cast Iron pan!!! Woo-Hoo!!! they were on sale for %25 off, which is YUGE for that kind of thing…(not at Costco, but at another chain here in my hometown) We've talked about my love for these things before so you should know how I feel about my cooking equipment… A pan like that should last longer than myself (if cared for correctly…both me and the pan) and with every use, should become more and more "seasoned" meaning the pan becomes more and more delicious… no, that's quite the whole story.
Again, like a high quality Chef's knife (that you hand wash, towel dry and sharpen on the regular…RIGHT???), a cast iron pan, skillet or dutch oven, should last you a lifetime if cared for properly and will save you time and frustration over and over and over and over and over again. I'm sure I'll talk more about cooking equipment next week so at this point I shall move on. (to more food related things apparently!)
I grabbed a big 'ol bag of the MOOV frozen blueberries for 6.99 this week because I've been trying to get back on the daily smoothie train. (so far I'm 7 for 7 folks) I have a nutri-bullet and used to use it all the time to make delicious things but fell off the wagon a while ago for no real reason I can think of. (???) I really do love fruit though, and smoothies are a great way to get a bunch of fruits into you quick and easy PLUS you can add all sorts of other healthy thing to them, again, quick and easy. If you don't get enough protein in your diet you can add a protein powder to it (Costco's got one on sale this week, the Musclepharm combat protein powder for $37.99) I opted for one from a local health food store called Botanica perfect protein  https://botanicahealth.com/product/perfect-protein-vanilla/ and I've been adding Cacao powder, bee pollen (ALLERGY ALERT) , and chia seeds as well… but you can add whatever you want, or don't want to. It is an easy way to get some vitamins and nutrients into your day though without taking the dreaded multi-vitamin that is usually way too big and powdery unless its a gelcap (which they usually aren't) or a chew-able one.
Holy L.E.D. sales batman! Stock up on cheap LED's while you can! I'm all about LED's for a few reasons. Better for the environment, cheaper on the electricity bill, they last seemingly forever HOWEVER… I gotta say, I do not like the super "cool" tone of some of the lights. I really do prefer the warmer tones of the older bulbs most of us are used to, which you can get in LED's and I do have quite a few of them around the house but just make sure you read the box first otherwise you wind up turning on your lights and it looks like an alien autopsy is about to take place! but hey, if that's your thing, then that's your thing!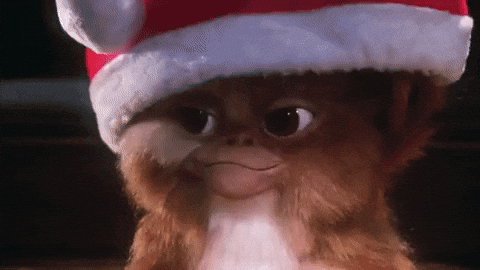 (accurate representation of me turning on accidental "cool" LED light purchase around the middle of December)
I posted pics of the price of butter at my location because a friend of mine said the price fluctuates every week, (anyone else notice this???) this week it's $2.75 so Ill take a pic next week and see where it's at. That's actually really cheap… Why didn't I get some? What the heck is wrong with me today?
Perhaps this is the time of night that I need some red wine (just got some, delicious!) to settle things down.
OK…. Settled… Good. Enjoy your week folks, I know I certainly will enjoy mine because it'll be full of delicious smoothies, cast iron skillet frying, veggie spring-roll eating, working and going to the gym… (that last 2…. maybe not as fun as the first 3)… throw in some guitar playing to bring it back up. YEAH!
Please note:
The price at your local Costco takes precedent over the prices listed on this blog.
Costco liquidation/Manager's Special items (ending in .97) vary from store to store.
An asterisk (*) on the price tag means the item is not being re-ordered.
If there is something you really want, ***double check the expiry date*** as some Costco sales items do end mid-week.
The food brands available can differ from region to region. Pictures are taken at a store in Ontario. Sale items should apply to Costco locations in Ontario, Quebec, New Brunswick, Newfoundland & Nova Scotia, if the item is in stock at your store. There will likely be a few deals not shown here in your store. If this blog has helped you save money, consider sharing www.cocoeast.ca with your friends and family! If you see deals at your store that aren't on this blog, post them in the comments and help spread the money saving love!