Costco Canada East Secret Sale Items June 17th – June 23rd 2019 – Ontario, Quebec & Atlantic Canada
I walk the whole store for you every Monday when Costco Secret Sale items are released for the week, then post them here and on our facebook page.
I'm happy to announce that L'Oreal Paris has sponsored this week's Costco post to promote their Extraordinary Oil Shampoo and Conditioner. If you haven't seen my review of this new product, you can view my L'Oreal Extraordinary oils shampoo/conditioner review here. All the proceeds from this review are being donated to the Canadian Red Cross! The Canadian Red Cross provides humanitarian relief during natural disasters and/or crises in Canada and around the world. Thank you in advance for everyone who takes time to read this review!
NEVER MISS A POST! Join the Costco East Facebook group to get updated whenever I make a new post! https://www.facebook.com/costcoeast/.
ALSO you can come and see my Instagram feed with Pics of my weekly Costco shopping trips, Dexter and Ewok being lazy cats and pictures of things that I have cooked with anything I've purchased at Costco. You can find that here! https://www.instagram.com/costco_east_fan_blog/
Subscribe to website updates via email and you'll get a confirmation email from "FeedBurner Email Subscriptions". Click the link within it to activate your subscription and you'll be notified by email whenever I post (1 or 2 times weekly). Check your spam filter or contact me if you have questions or do not receive a confirmation email.
This has been a week… A great week, but indeed an exhausting one…
Congratulation to the (you guessed it) Toronto Raptors for winning the NBA championship and bringing basketball back to Canada where it was invented!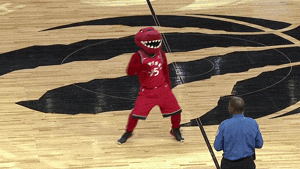 I'm not a basketball person, but I love the fact that the only Canadian NBA team kicked butt and managed to bring the title home to Canada, they have earned the big celebration that is currently happening BIG TIME!
Now, let's all hope the leafs are next…  I can dream folks, please don't take that away from me!
Anyways.
A sales preview perhaps???
Coca-Cola classic/Diet Coke/Canada dry ginger-ale $11.59 – 3.00 @ 8.59
Iron kids omega 3 200 gummies $14.99 – 3.00 @ 11.99
Flintstones complete childrens vitamins 225 tabs $24.99 -7.00 @ 17.99
Paisley farms four bean salad $9.99 – 2.00 @ 7.99
Nutella 2 x 1kg $13.99 – 2.80 @ 10.79
Natures touch avocado 2kg $19.99 – 4.00 @ 15.99
Natursource Tamari almonds $14.99 – 3.00 @ 11.99
Duracell "AA" batteries 48 pk. $27.99 – 6.00 @ 21.99
OFF! deep woods insect repellant 3 x 255g $19.99 – 4.00 @ 15.99
And here's a few Kingston meat dept. sales for you.
And a single Kingston, ON. produce/fruit special. A delicious one though.
So yes, as you saw we (Coco East and Coco West) partnered up with L'Oreal to do a product review of their Extraordinary Oils shampoo and conditioners which are now available in select Costco warehouses. If you would like to read my review you can click HERE and find out how to enter the contest to win one of the prize packs!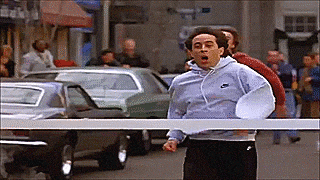 You could be Jerry…
It's hard to believe it's June 17th… Fathers day was on Sunday, so HAPPY FATHERS DAY to all the fathers out there. I hope it was a good one! We had a great weekend, the In-laws were here for a few days & we had a great time! We went out to dinner on Saturday, and had cooked a great meal on Sunday (with Trout from Costco, and some home grown asparagus from Barrie, ON. that were massive!) Needless to say, it was delicious. And enough for leftovers tonight, again delicious!
At this point I'm drained, I didn't even get to talk about my car… it's kind of dying…. Very loudly dying… Perhaps I'll save that for next week though, see if the band-aids I've tried worked…
Until then.
Good night, and happy shopping!
***Updated item on 6/20***
Sorry folks, apparently I missed this one!
Please note:
The price at your local Costco takes precedent (or precedence) over the prices listed on this blog.
Costco liquidation/Manager's Special items (ending in .97) vary from store to store.
An asterisk (*) on the price tag means the item is not being re-ordered.
If there is something you really want, ***double check the expiry date*** as some Costco sales items do end mid-week.
***This is a fan run, independent page with no affiliation or endorsement by Costco Wholesale***
The food brands available can differ from region to region. Pictures are taken at a store in Ontario. Sale items should apply to Costco locations in Ontario, Quebec, New Brunswick, Newfoundland & Nova Scotia, if the item is in stock at your store. There will likely be a few deals not shown here in your store. If this blog has helped you save money, consider sharing www.cocoeast.ca with your friends and family! If you see deals at your store that aren't on this blog, post them in the comments and help spread the money saving love!