I walk the whole store for you every Monday when Costco Secret Sale items are released for the week, then post them here and on our facebook page.
NEVER MISS A POST! Join the Costco East Facebook group to get updated whenever I make a new post! https://www.facebook.com/costcoeast/.
ALSO you can come and see my Instagram feed with Pics of my weekly Costco shopping trips, Dexter and Ewok being lazy cats and pictures of things that I have cooked with anything I've purchased at Costco. You can find that here! https://www.instagram.com/costco_east_fan_blog/
Subscribe to website updates via email and you'll get a confirmation email from "FeedBurner Email Subscriptions". Click the link within it to activate your subscription and you'll be notified by email whenever I post (1 or 2 times weekly). Check your spam filter or contact me if you have questions or do not receive a confirmation email.
Hello and good evening Costco shoppers!
Yes another week has gone by, and it seems like summer may possibly be thinking about arriving, possibly, maybe, perhaps???
Dexter thinks so, and is enjoying the outside (today at least)
But who knows… Not myself, or Dexter, and certainly not the weather people… I feel bad for them though, I'm sure they don't like saying "Hey guess what? You, better forget about that!"  know that awesome B.B.Q. you planned with you're family, better forget that one!" or "remember how you rented that cottage? I hope you like playing board games, cause it's going to be a torrential downpour the entire week"… Deliver-ers of bad news, not an easy task and I feel for them. Much like the Parking police, they are just doing their jobs. Unfortunately their job entails giving us parking tickets (of which I only have 1 to pay right now, good luck so far this season) and that sucks; but its not their fault I didn't pay for parking- much like it's not the weather persons fault for saying "hey, the weather's gonna suck… I didn't make the weather- I'm just saying what it's gonna be" (though they are only right like 60% of the time right?)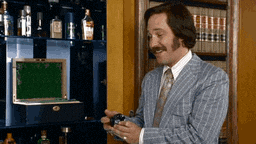 Good point Ron Burgundy.
Regardless of the weather I have been checkin' out these Feit LED string lights for about a month waiting for them to go on sale, and BAM! on sale today for $35.99.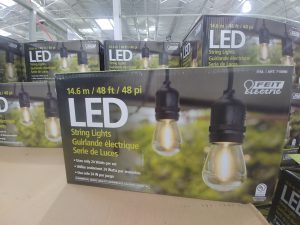 I'm excited to get these hung up somewhere…  They're LED's but it's the nice warm light, not the super bright/cold LEDs that look cold and uncomfortable ya know? I'm all for saving energy, but I don't want that super bright clinical light kinda thing, no thanks.
Anyhow, it's a 48 ft. strand of 24 lights which is a pretty generous length and you can connect lots of these together if you need/want to. I'm not an electrician so I won't try to understand the risks involved in over extending things like that but the box says you can connect up to 45 of these things… So, math. 45 x 48 ft = 2160 ft. That's a lot of feet, probably more than you or I are going to be lighting up with these. Plus I don't have $1575.00 to spend on lights.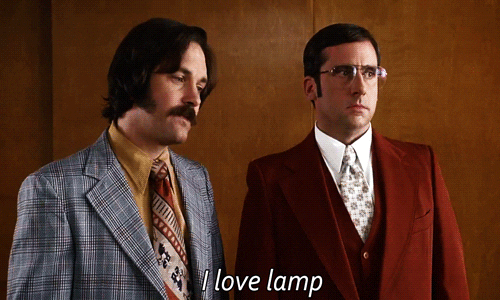 …I love lamp too Brick, but that's too many lamps!
This is all just me over exaggerating right now, so disregard that stuff. I love the way these looked and I'll probably go back and get 1 or 2 more of these before the sale is done (June 30th). I've got a few ideas for where these can go, both now, and in the very near future. (plus they say they are weather-proof which is a big bonus) Anyhow, once I get them up I'll take some pictures. Or if any of you have these (or buy them and put them up) please feel free to show us yours!
Ok, ok, ok…  I'm sure you're looking for some sales right? well… Scroll down.
How about a sales preview???
Feit electric LED string lights $49.99 – 15.00 @ 34.99
Bertolli extra light olive oil $22.99 – 5.00 @ 17.99
Mott's Clamato 2 x 2.54L $7.89 – 2.00 @ 5.89
Heinz tomato ketchup 2 x 1.25L $7.99 – 1.50 @ 6.49
Dyson V8 total clean cord-free vacuum $549.99 – 50.00 @ 499.99
Peanut M&M's 1.58kg $13.99 – 3.00 @ 10.99
Huggies Pull-ups plus Boys/Girls $41.99 – 8,50 @ 33.49
Huggies natural care plus baby wipes $26.49 – 6.50 @ 19.99
And a  few Costco Kingston meat department/produce department sales
There's also still time to enter the L'Oreal Paris Extraordinary Oils shampoo and conditioner contest both on Facebook and the L'Oreal site.
CONTEST INFORMATION!!!
The prizes are 5 sets of:
(1) Extraordinary Oil Nourishing Mask Balm
(1) Extraordinary Oil Nourishing Rapid Reviver
(1) Extraordinary Oil Penetrating Oil Serum
There are two ways to enter the contests.
Costco East Fan Blog Facebook Page (comment on my post with your current hair color).  Coco East facebook contest
Follow the link in the blog post to enter here – L'Oreal Paris Extraordinary oil shampoo & conditioner contest entry
Have any of you tried it yet? If so, what are your thoughts? I'd love to hear them, I'm still using and enjoying it, and still have not used it on the cats. (I won't, don't worry)
I'll leave you with that. It's very late, I worked today before my Costco run and I gotta work in the A.M. so I think it's time for an extended Siesta.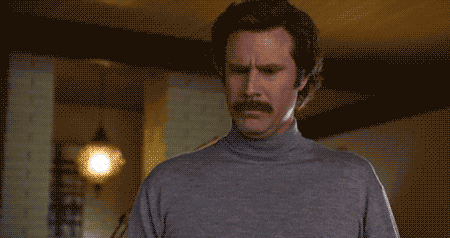 Ron, I think I meant to say catch some Zee's.
Zzzzzz, Zzzzzz, Zzzzzz, Zzzzzz.
Night, night.
Please note:
The price at your local Costco takes precedent (or precedence) over the prices listed on this blog.
Costco liquidation/Manager's Special items (ending in .97) vary from store to store.
An asterisk (*) on the price tag means the item is not being re-ordered.
If there is something you really want, ***double check the expiry date*** as some Costco sales items do end mid-week.
***This is a fan run, independent page with no affiliation or endorsement by Costco Wholesale***
The food brands available can differ from region to region. Pictures are taken at a store in Ontario. Sale items should apply to Costco locations in Ontario, Quebec, New Brunswick, Newfoundland & Nova Scotia, if the item is in stock at your store. There will likely be a few deals not shown here in your store. If this blog has helped you save money, consider sharing www.cocoeast.ca with your friends and family! If you see deals at your store that aren't on this blog, post them in the comments and help spread the money saving love!