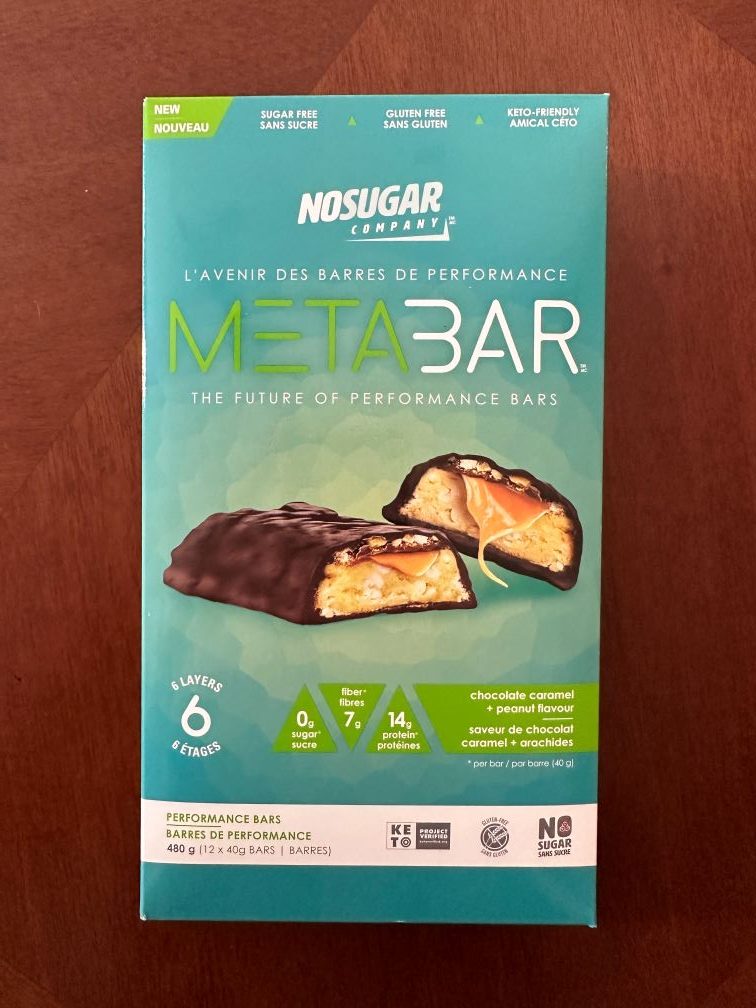 If you like my reviews for Costco food products, the best thing that you can follow me on Instagram or Facebook and tell your friends aI bout my blog Costcuisine, where I review new Costco food products each week! You can also check out my YouTube channel, where I do video reviews!
I needed to pick up a protein bar for my husband to snack on and saw these No Sugar Company Metabars and grabbed a box because they have three things he loves most, chocolate, caramel and peanut.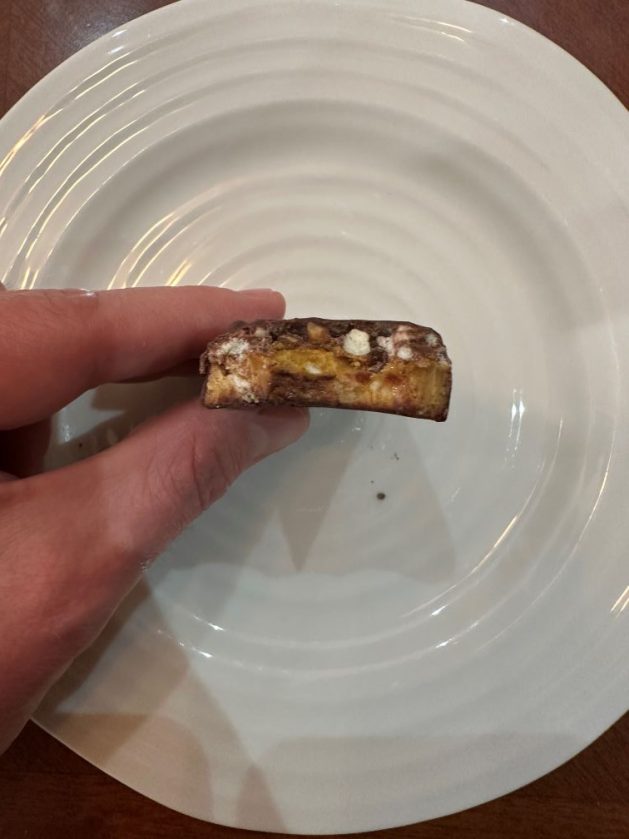 I paid $15.99 Canadian for the box of 12 bars, they were on sale for four dollars off the regular $19.99 price. I feel like $19.99 is pretty steep for 12 bars, $15.99 is much more reasonable but still not cheap.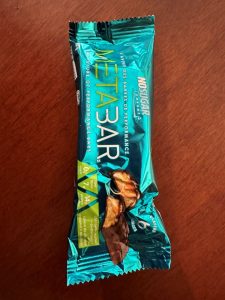 Each bar is individually wrapped and the best before date is 16 months from when I purchased the bars. The bars should be stored in a cool, dry place. They're a product of Canada which I always like to support! These are great for a breakfast, snack, lunch replacement or a post workout fuel.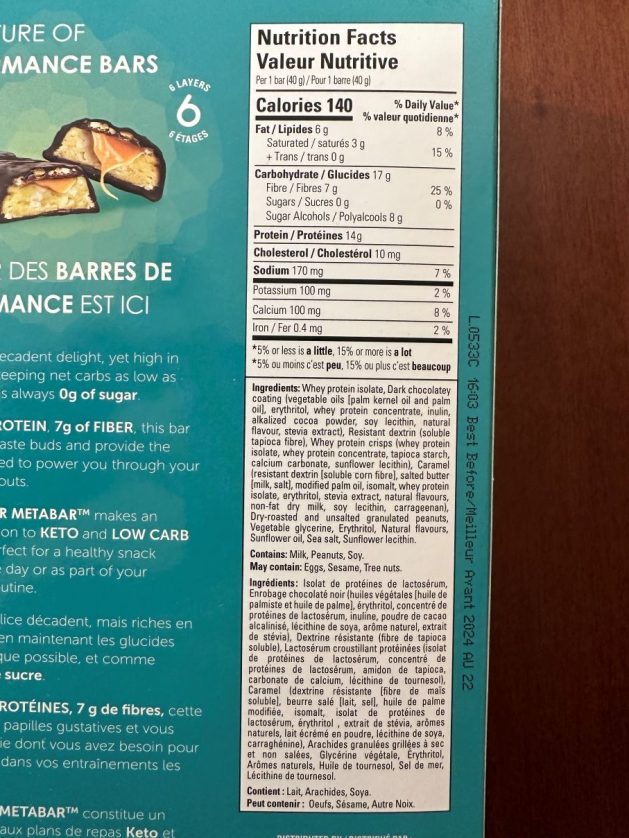 One bar has 140 calories, six grams of fat, 17 grams of carbohydrates, seven grams of fibre, zero grams of sugar and sugar alcohols, 14 grams of protein, 170 milligrams of sodium. Although these may seem like a healthy option because there's not a ton of calories or fat, my personal opinion on the ingredients is that they're not really nutritious or exactly healthy. They have a lot of sweetener and there's just so much oil and barely any natural ingredients in these bars. If you're looking for a protein bar with simple ingredients the RX Bars from Costco are my favorite.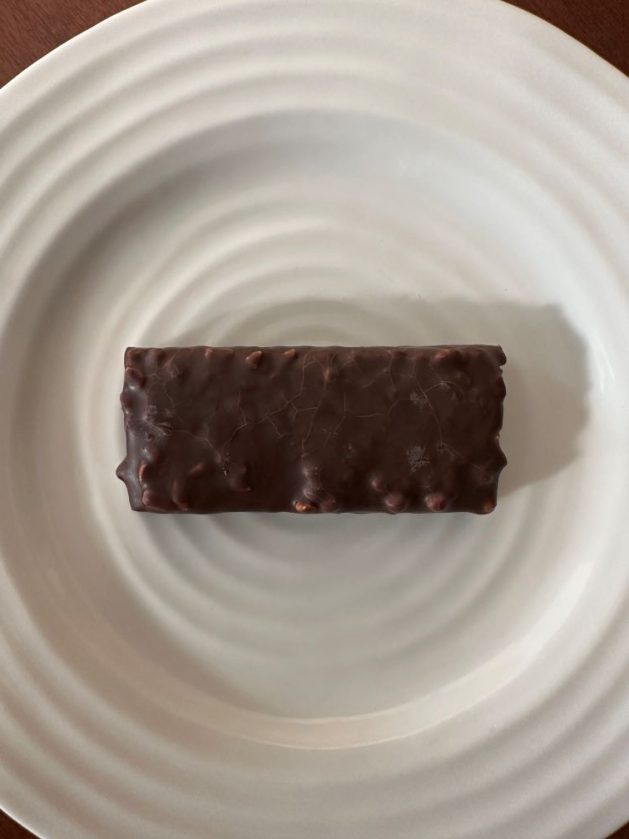 The caramel, peanut and chocolate flavors are nice, I notice slightly more caramel flavor than chocolate or peanut flavor. Although they're keto and have no sugar they have a pretty nice sweetness and don't have the bland flavor that a lot of keto products seem to have. The texture is chewy with a bit of crispness coming from the whey protein crisps. My husband enjoys the bars and I know why, it's because they taste like you're basically eating a candy bar.
Taste: 8/10
Cost: 5.5/10
Convenience: 10/10
Nutrition: 3/10