I walk the whole store for you every Monday when Costco Sale items and Costco Flyer sales are released for the week, then post them here and on our Facebook page.
***This is a fan-run, independent page with no affiliation or endorsement by Costco Wholesale***
Please note: The price at your local Costco takes precedent (or precedence) over the prices listed on this blog. Costco liquidation/Manager's Special items (ending in .97) vary from store to store. An asterisk (*) on the price tag means the item is not being re-ordered.
If there is something you really want, ***double-check the expiry date*** as some Costco sales items do end mid-week.
If you'd like to skip ahead to the comments section, click here!
Hey there folks!
It's a new month worth of sales to check out, so I was kept on my toes today. Of course it's always a bit odd to adjust to seeing sales end in a different month, but that just means the summer is upon us! Exciting, indeed!
Does anyone have this Sur la table air fryer oven? I'm curious if anyone can compare, or say if this is better or worse than a microwave.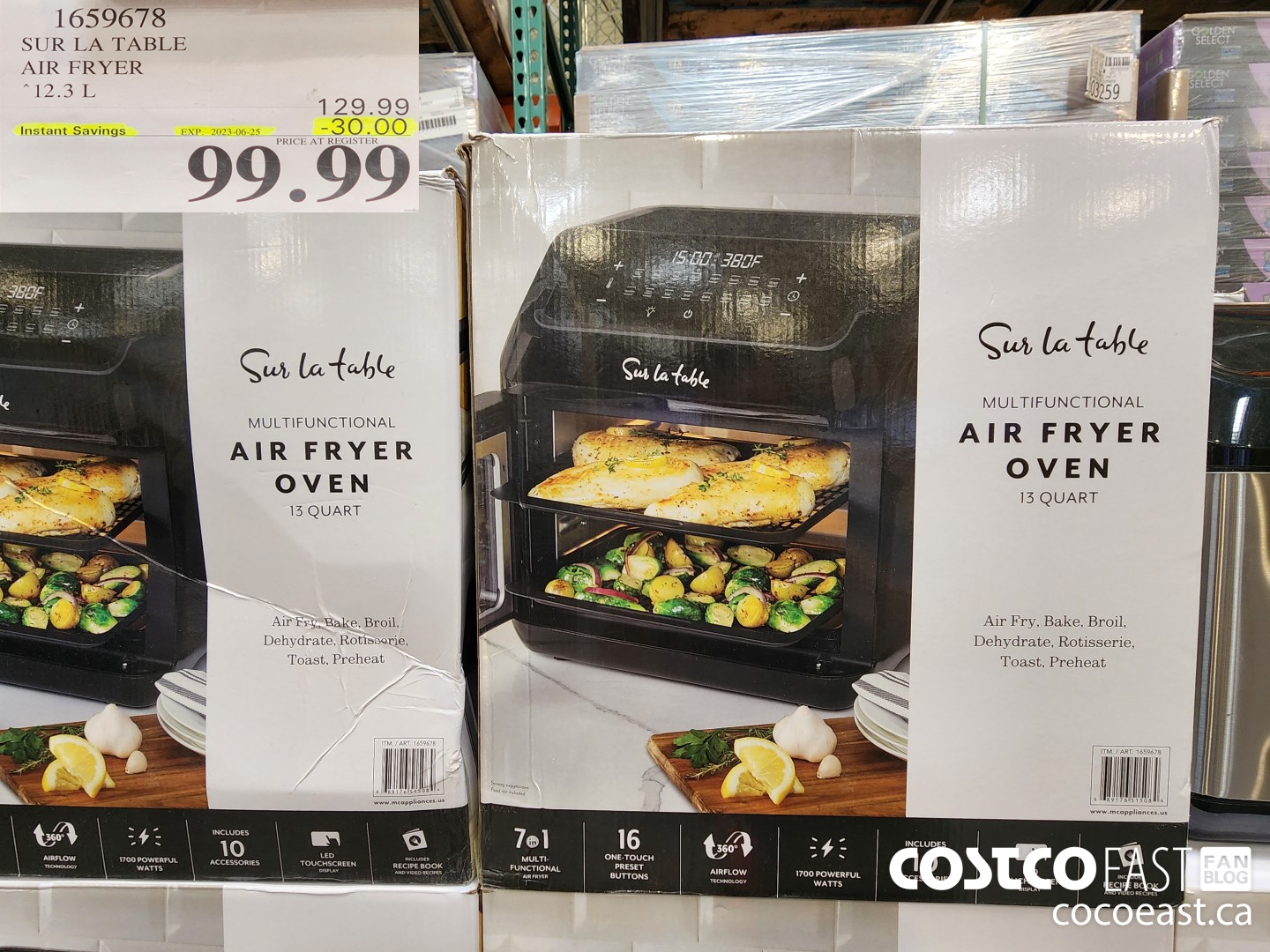 If you were presented with this or a microwave for 3 or 4 days, what would you take?
I know I would take this cooler (again) in a heartbeat! Being $10.00 off is a bonus as well.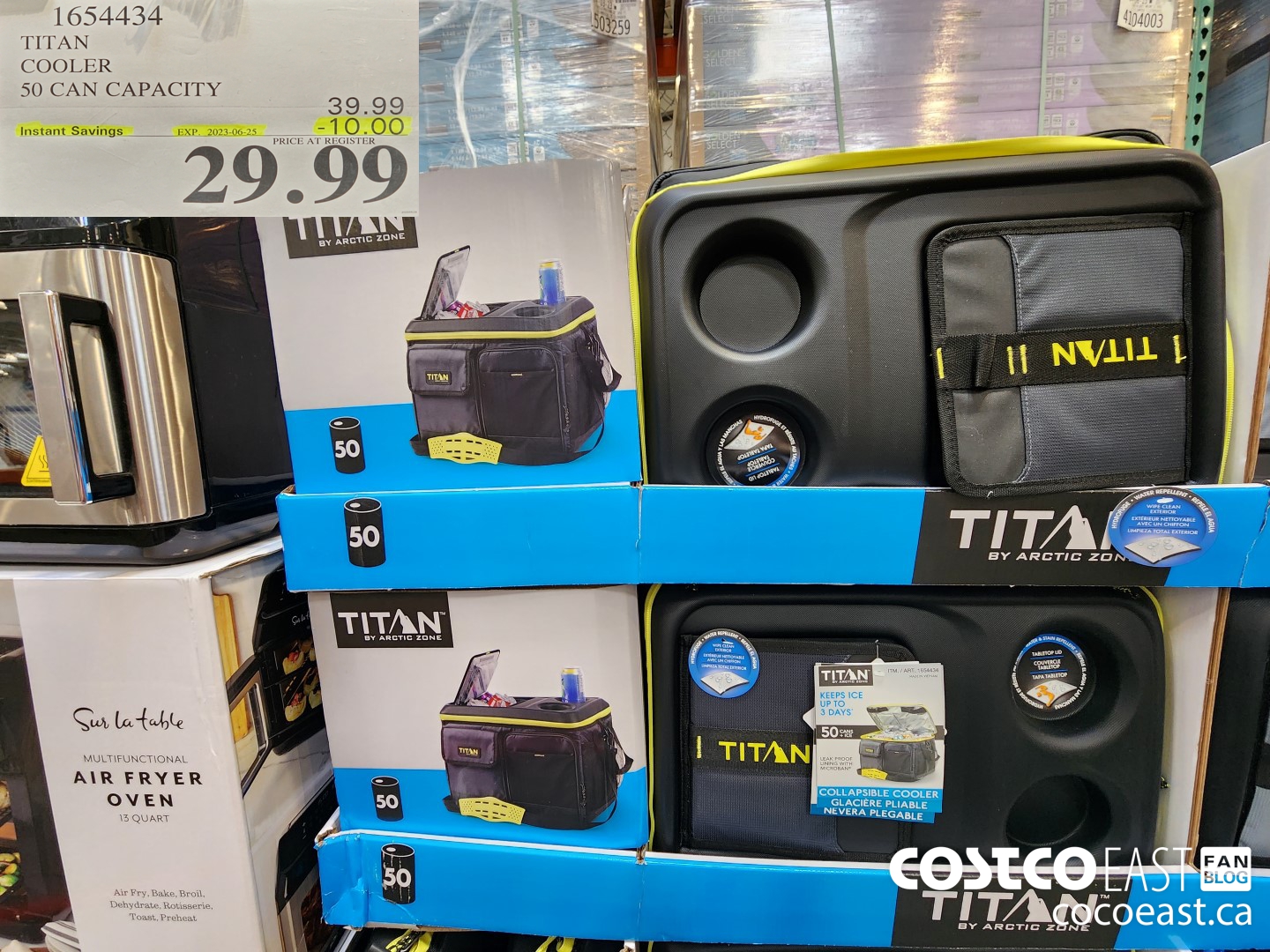 I say again because we have a Titan cooler that's the same size from a few years ago. I'm assuming this is just the "new model" for this year and is probably just as awesome, if not awesomer! (Yes, I'm gonna say that's a word today.)
Figures as soon as I snag a new TV, and TV wall mount the 2 other ones I was looking at go on sale…
The multi position AVF wall mount is pretty awesome, and you can swivel that thing around quite a bit more than the other one. I haven't installed it yet, so I think I might exchange that.
To the Woman I spoke to about a week and a half ago in Costco about Ziploc bags, if you or your daughter are reading this the sandwich bags you were looking for are available and are on sale for $4.00 off!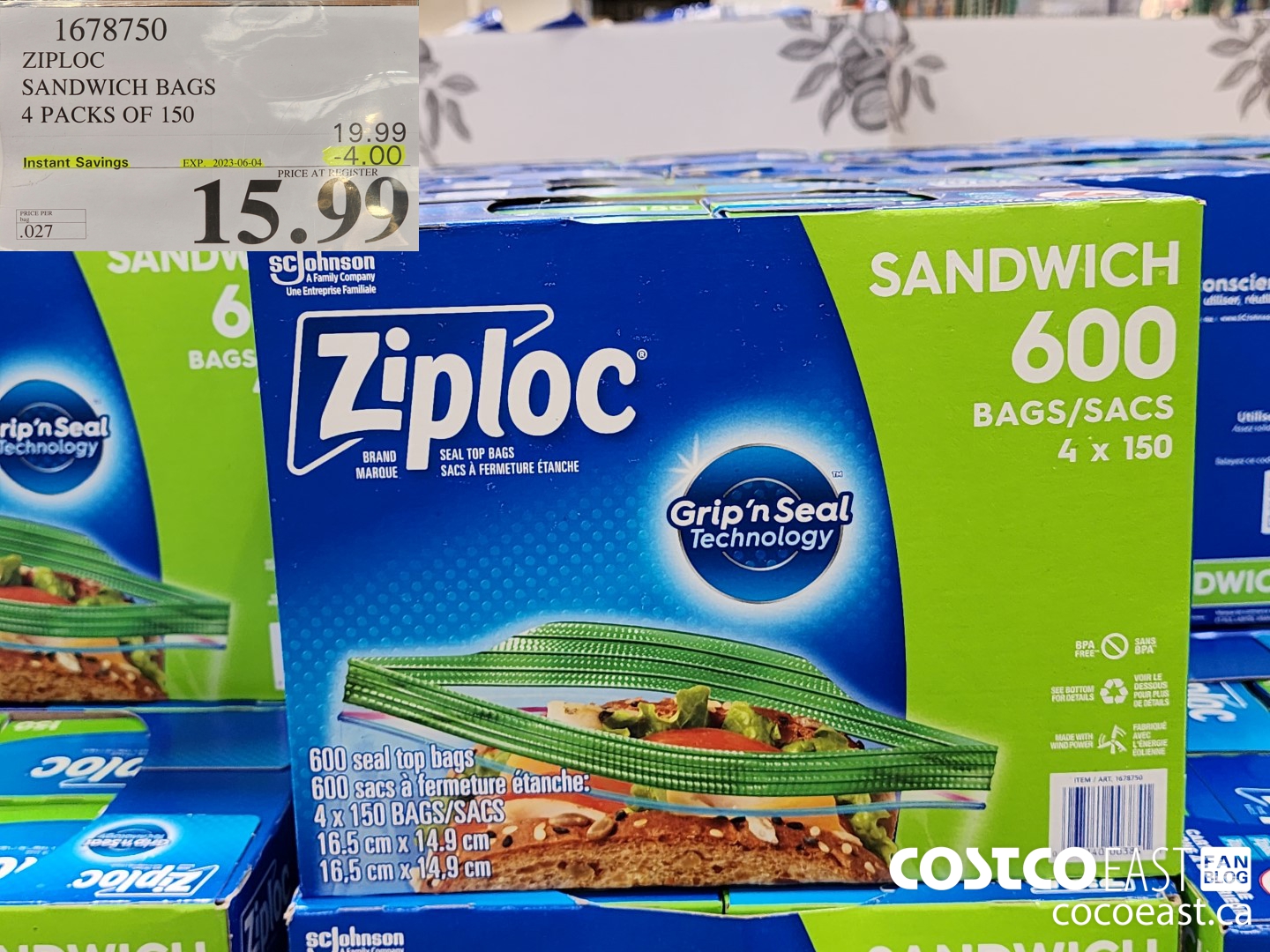 Looks like they repackaged them, that's probably why the old ones were being phased out.
Another person searching for something was my Sister, said she wanted some Gatorade… Guess what, it's all on sale for $4.00 off!
I'll be grabbing a case or two for her this week for sure!
There's lot's of other great deals to check out below, but I'm going to "check out" as well. It's been a bit of a hectic 4 or 5 days and I'm exhausted… In the best possible way, that is! Lot's of things checked off the "to-do" list. (Which I wouldn't get through many days without!)
With that said, enjoy the brand new sales folks. I'll see you soon.
G'night!
Don't forget to check in with Rhonda over at the Costco Quebec Fan Blog and see what fun sales are happening there!
Costco Flyer Sales May 29th – June 25th 2023

Costco Treasure hunt sales May 29th – June 4th 2023