The Costco East & West Fan Blogs have partnered with Garnier to help them promote Garnier SkinActive 5-in-1 Miracle Skin Perfector BB Cream which is available at Costco Warehouses Canada-wide.
This is a paid promotion, and all opinions are my own… And my partners opinion… And the opinions of Co-workers who happen to be excellent testers. With that being said, I would never promote a product that I didn't sample and believe in.
***Read to the end of this review to find out how you can win 1 of 3 $50 Costco Cash cards!***
So, on that note a big thanks to everyone who takes the time to read this and thank you to my reviewers!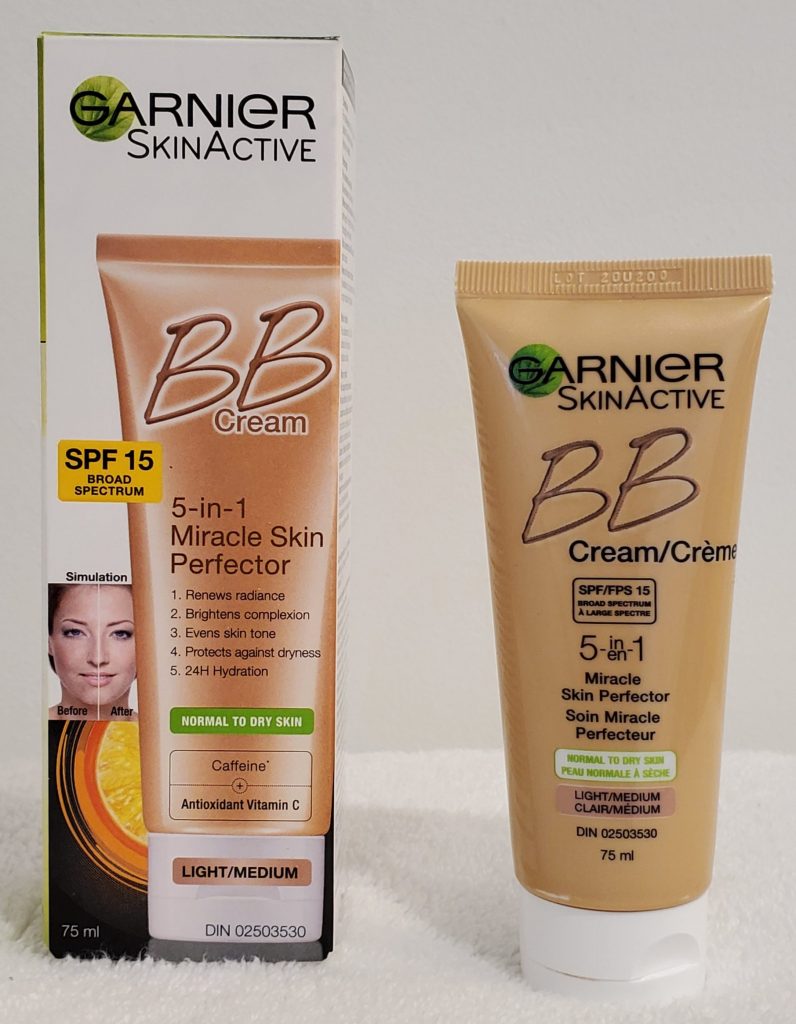 When Garnier asked us to review their SkinActive 5-in-1 Miracle Skin Perfector BB Cream I was pretty excited because well, I've never used a BB cream before. Truthfully, I didn't even know what the "BB" part stood for so this was a chance to not only learn a little something but make my skin look better in the process, win-win right?!
What exactly does BB stand for? BB stands for "blemish balm" or "beauty balm" and what became BB cream was originally formulated in the 1960s in Germany by dermatologist Dr. Christine Schrammek, then exploded onto the Korean cosmetics scene when Korean women wanted alternatives to traditional foundations, which were too heavy and thick for their evolving beauty preferences.
My research went on but what I gathered is BB creams have a variety of benefits all working together to make your skin look and feel amazing, and Garnier's SkinActive 5-in-1 Miracle Skin Perfector BB Cream boasts 5 of those benefits in 1 cream including broad spectrum SPF 15 protection. Not too shabby I'd say.
The 5 benefits it offers are renewed radiance, brighter complexion, evens skin tone, protects against dryness & 24-hour hydration.
As you may recall from previous reviews, I'm not a big fan of thick, heavy creams. Both me and my reviewers all agreed that this is a nice lightweight formula that smooths on easily with your fingers, and as one of the reviewers said, "it does have good coverage for a BB cream and is very moisturizing… a little goes a long way!" and that is never a bad thing!
The evenness of skin tone is important and the 5-in-1 Miracle Skin Perfector delivers. "I have redness on my face, and I like that this cream neutralizes the redness and leaves my skin looking more consistent in tone." said one reviewer, while another added "It evens my complexion (covers redness and imperfections) without looking like a heavy foundation"
I'd have to agree with them both. I'm not blessed with a great complexion & I've found that after using this for a few weeks now, both my complexion and skin tone feel and look smoother, and more even; I'm not as pasty as I normally look…
What is important to note is your skin type; while I have (as you all know) dry skin the normal to dry skin 5-in-1 Miracle Skin Perfector works great for me; if you have Combination or oily skin (like one of my reviewers does) you may want to try the Garnier BB Cream 5-in-1 Miracle Skin Perfector for Combo to Oily Skin "I have combination type skin, so I found the Normal/Dry Skin version of this cream is a little too dewy of a finish for me, and can leave my skin looking slick. Setting it with powder helped, but I feel like it would definitely be better all around if I had skin on the dry side" Garnier has you covered in either case folks.
How about lasting power? "It doesn't flake or "melt" off in the warmer weather, which is nice, you don't get those creases throughout the day" While another review said "This product stays on my face all day. I never have to reapply at any point, it doesn't crease, flake, or start to melt or rub off in hot weather." And seeing as we're finally getting to see some nice, hot weather here in Ontario I'd say those are pretty important attributes to have. The added benefit of having broad-spectrum SPF 15 means this should be added to your daily face care arsenal year round, but for a long day at the beach I'd recommend you try the Garnier Ombrelle Complete SPF 60 sunscreen lotion, you can read more about that product by following this link to our previous review post.
For a lightweight, easy to apply, long lasting, hydrating, complexion & skin tone smoothing BB cream I don't think you need to look any farther. Coming in at a price of $24.99 for the 2 x 75 mL pack available at Costco warehouses Canada wide, now is the perfect time to pick up the Garnier SkinActive 5-in-1 Miracle Skin Perfector BB Cream and step up your summer face care routine.
For more information about Garnier's SkinActive 5-in-1 Miracle Skin Perfector BB Cream head over to their website by following this link!
Or to purchase directly from Costco.ca follow this link!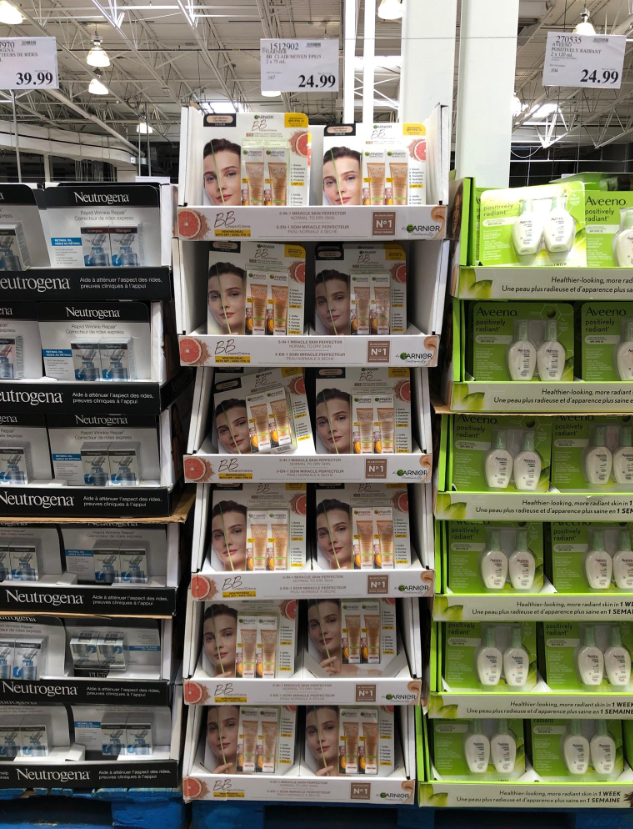 ****COSTCO $50 CASH CARD CONTEST INFORMATION****
Garnier has provided 3 $50 Costco cash cards for us to give away! We will be holding a contest on Facebook and Instagram all you have to do is to comment on that SkinActive 5-in-1 Miracle Skin Perfector BB Cream review post and comment with your skin type. You can go directly to the posts here: FACEBOOK POST!!!   &   INSTAGRAM!!!
No purchase necessary. Contest ends Saturday May 29th, 2021 at 11:59 pm (ET). Open to Residents of Canada, 18+.

Conditions apply. 1 entry/person. Correct answer to math skill-testing question required. Contest is not sponsored by Instagram® / Facebook®. Winner will be announced via Facebook on Sunday, May 30th, 2021 at 9:00 PM (ET). Winners will be contacted no later than Monday, May 31st, 2021 at 9:00 PM (ET) to claim prizes.
Thank you so much for reading this review and thank you to Garnier for asking us to be a part of this promotion!
***This is a fan run, independent page with no affiliation or endorsement by Costco Wholesale***