Welcome to the Costco Spices, Flour, nut aisle post! The entire aisle was covered for all of your holiday baking needs !
*
*
*
If you'd like to skip ahead to the comments section, click here!
*
If you've ever ever wanted to see ALL of the spices,flours and nuts Costco has to offer this post is for you!
It's never a bad time to upgrade your spice rack, and if you're really into cooking and baking then you'll probably want to have a pretty well stocked pantry. We tend to use herbs and spices quite liberally when we cook so having them in larger quantities is very beneficial, so the "Costco sized" packages are perfect, and way more cost effective than buying a smaller bag or container from the grocery store… probably cheaper too!
And Vanilla… The price of vanilla seems to go up and down but right now you can grab a 483 ml bottle of pure vanilla extract for $19.99.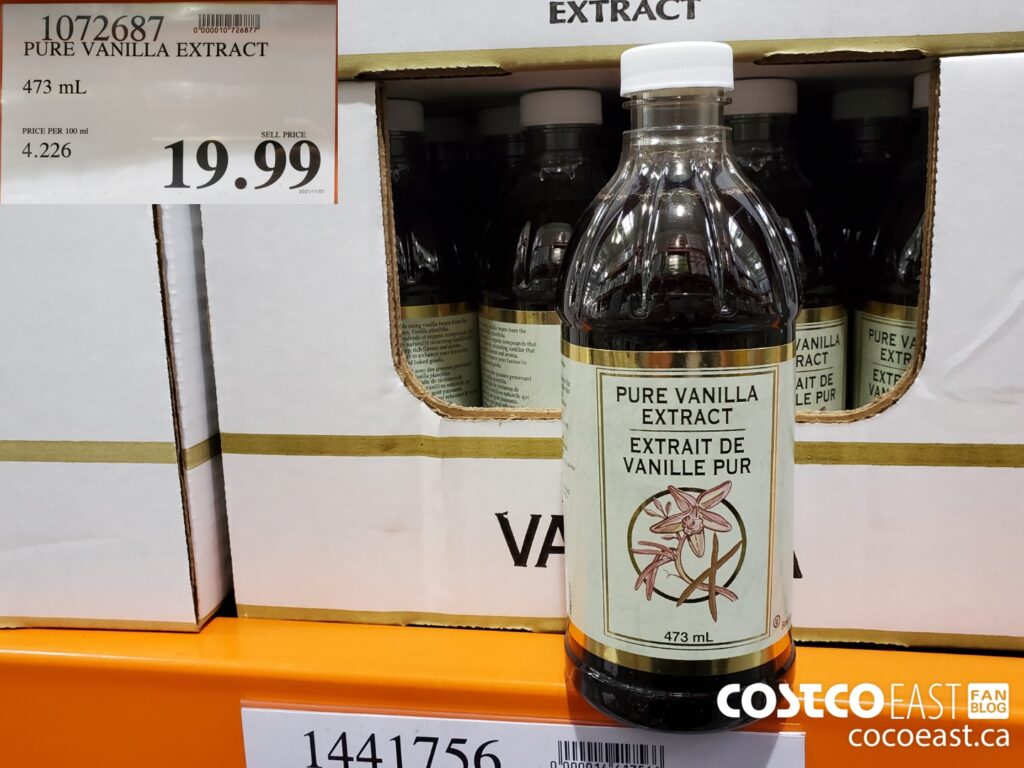 A 46 ml bottle might cost as much as $4.99 at a grocery store… I'm no mathematician but that seems like robbery!
And if you're feeling fancy a package of organic vanilla beans for $12.99.
That's something I haven't done before, and also I haven't seen those in stock since the start of the pandemic… Maybe I should grab some just in case?
As far as the nuts go we love Pumpkin seeds for adding to salads and the "Costco sized" bag tends to last quite a while.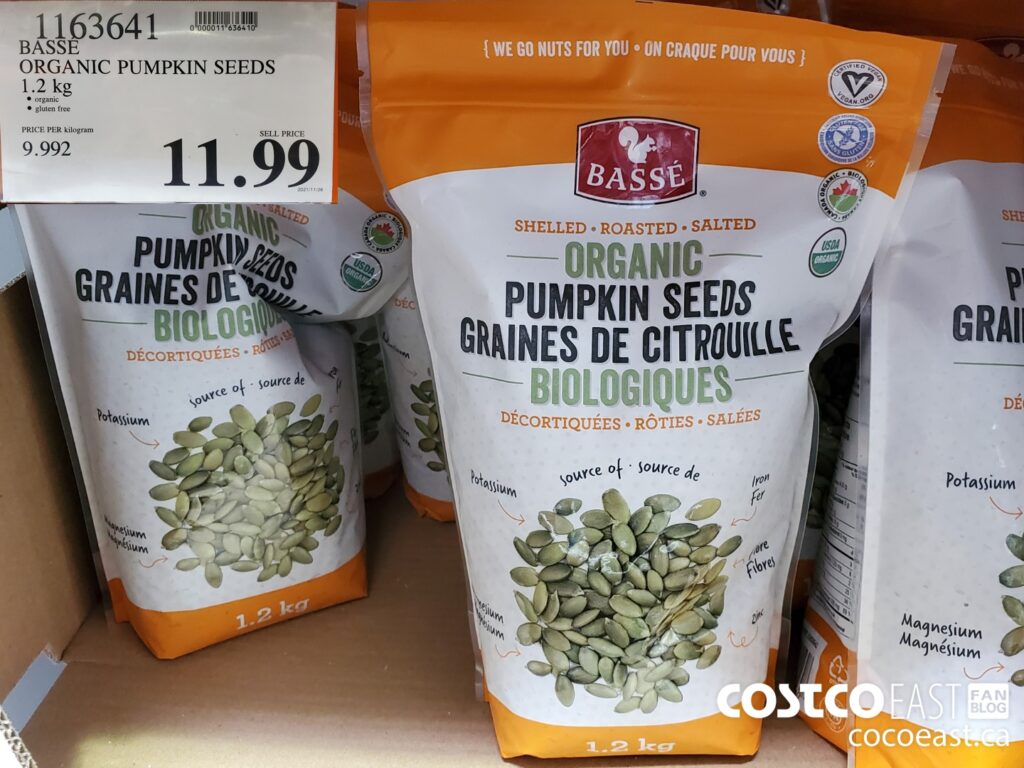 Same with the raw Cashews.
You can't go wrong having some of these hanging around in your pantry!
Anyhow every salt, pepper, spice, flour, etc. It's all here, scroll down to take a virtual stroll up and down the spice aisle!
I think it's important to remember that we're not out of the corona virus weeds yet, and each province has their own Health recommendations based on the provinces individual risk assessment and I would recommend that you follow the recommendations for your specific province. Information can be found at the following websites.
Newfoundland COVID-19 information
New Brunswick COVID-19 information
Nova Scotia COVID-19 information
Go here for the latest Costco Coronavirus updates: https://www.costco.ca/coronavirus-response.html
So there you go, a little reading material for you.
Be kind, be safe and stay healthy!
Please note:
The price at your local Costco takes precedent (or precedence) over the prices listed on this blog.
Costco liquidation/Manager's Special items (ending in .97) vary from store to store.
An asterisk (*) on the price tag means the item is not being re-ordered.
If there is something you really want, ***double check the expiry date*** as some Costco sales items do end mid-week.
***This is a fan run, independent page with no affiliation or endorsement by Costco Wholesale***