Welcome to the Costco Weekend Sales Update where I'll keep you in the loop on all the awesome sales Costco releases for the Weekend! I'll post them here and on our Facebook page for you to enjoy.
*
*
*
If you'd like to skip ahead to the comments section, click here!
Welcome back one and all to the Costco Weekend Sales update!
You can clearly tell people are trying to get their Christmas shopping done early-ish this year as Costco was busy! Also about 70% of the conversations I overheard were "well I've got this and this for so-and-so and this and that for their sister" probably at least 15% of the rest was "Holy moly, is the line to check out?!" That one never gets old… Oh wait, yes it does… Of course this is the line to check out!… And of course this is the site to check out the sales! and below is a quick peek.
Fitbit Versa smartwatch BLK/Rose gold -$60.00 @ $169.99
Apple Airpods 3rd generation -$20.00 @ $217.99
Toblerone milk chocolate 750g -$3.20 @ $11.79
Eddie Bauer lounge set +mens sizes S – XXL -$6.00 @ $17.99
Karbon treainin pant +mens sizes S – XXL -$5.00 @ $17.99
Sunrise fully cooked chicken breast slices 1kg -$3.00 @ $10.99
The Trudeau stainless steel spice rack with 18 spices is a pretty nice find for $39.99.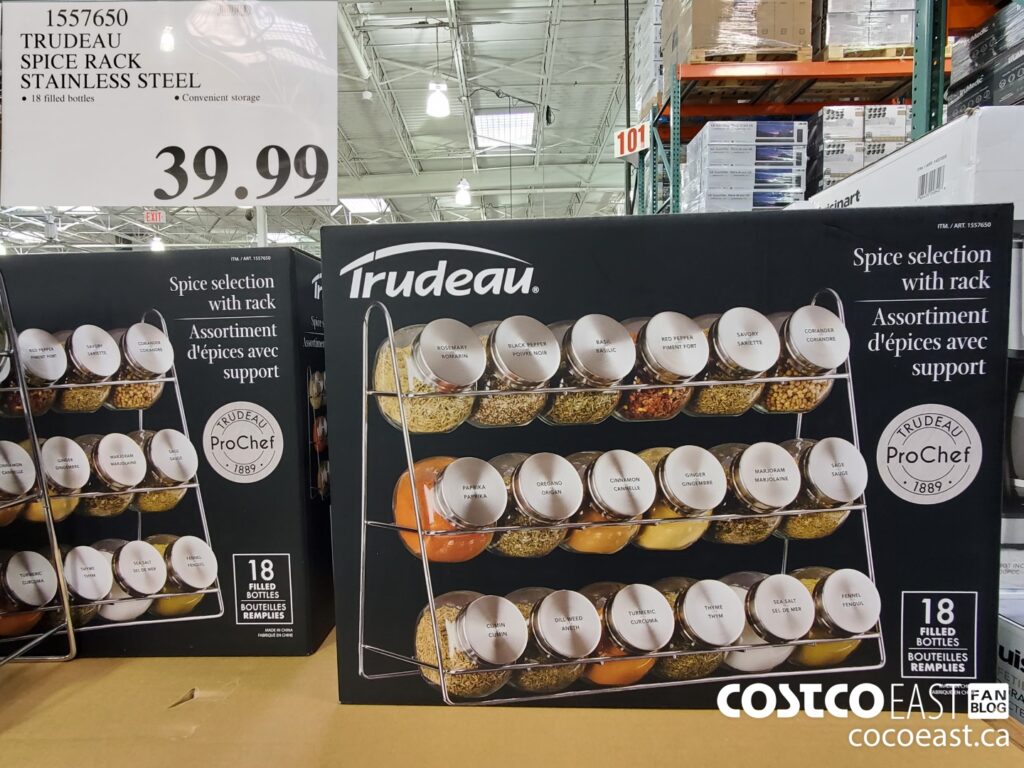 It seems like it covers most of the bases for general spices, and being in a convenient space saving rack is always nice.
And it's the perfect time to grab one of those deliciously comfortable flannel sheet sets, (or last years!) and get your bed suited up for the chilly winter nights!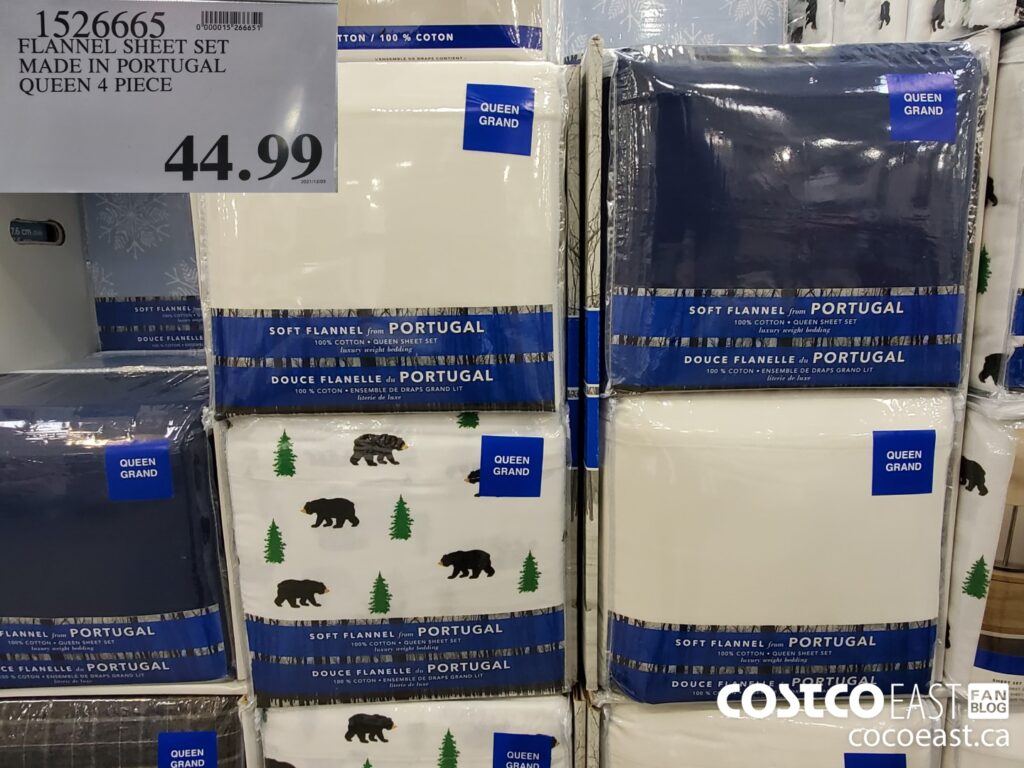 I only wish they had a king set for those… Oh well.
Also the last time Kirkland Signature 44ct. popcorn went on sale was May, (and I bought a box then) and it's on sale again now, and this is a great time to have popcorn available at all time for Christmas movie enjoyment!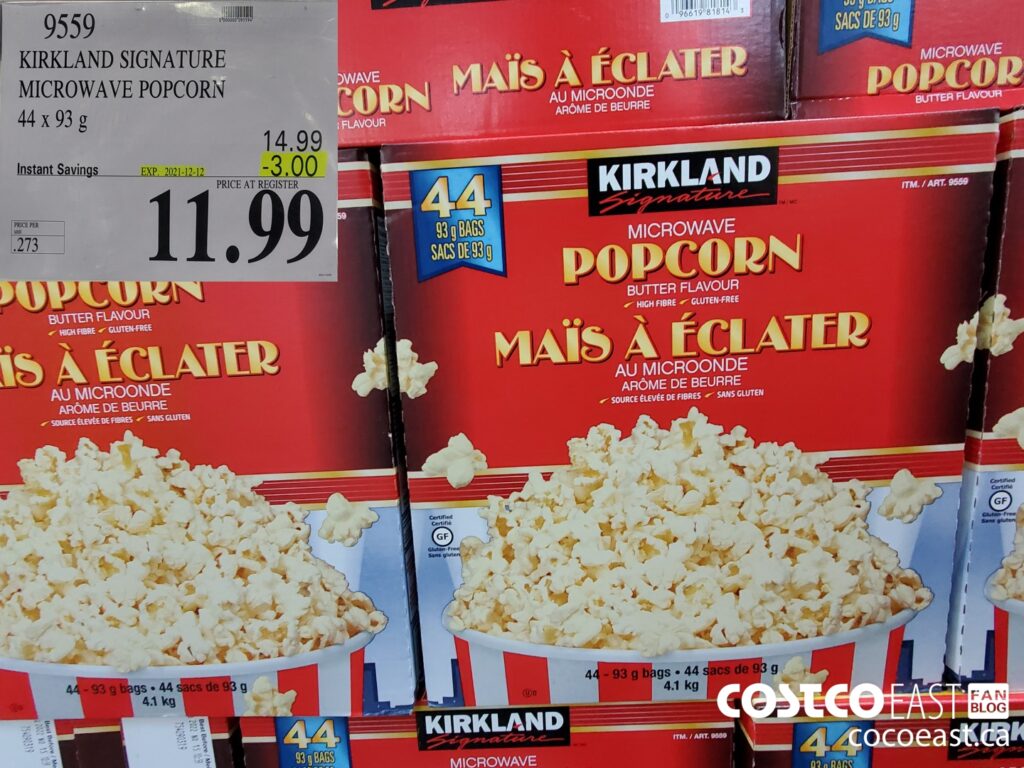 That's .27 cents for a bag of popcorn…
Crazy.
Those Pinty's Chicken wings are still on sale for $15.99
And I gotta say lately when I look at chicken wings my mouth starts to water… I've got serious cravings going on, don't know what it is, but I need some spicy chicken wings in my life folks.
So being that it is December, we have started opening the Cheese Advent calendar, and so far… Mixed results… Day 1 was a pretty strong Goats milk cheese.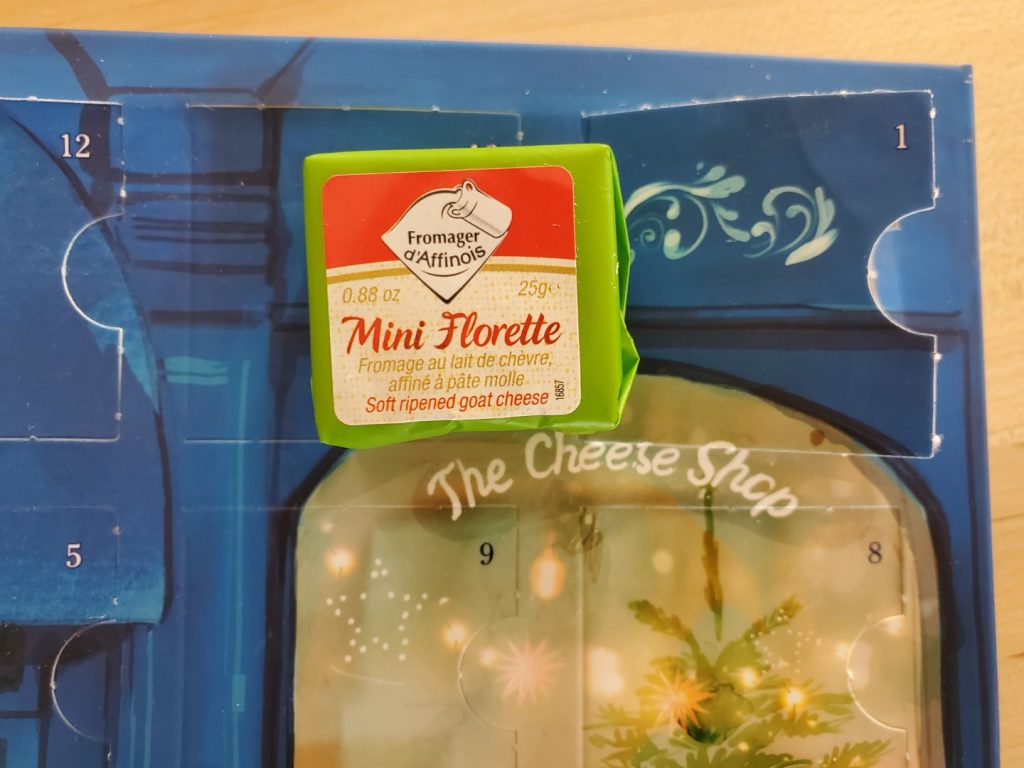 It lingered longer than the Cranberries song did. The texture was nice, but holy heck was it minerally, (gamey perhaps?) and strong! We all agreed the flavor stuck around well beyond its welcome period. Day 2 and 3 were far more palatable, day 2 in particular was smooth, creamy and delicious while day 3 was certainly more on the stinky side, and had a bit of funk to it but would be a nice match with a good glass of wine. I'm curious to see which direction day 4 goes???
Ewok is curious as well, as we've given him tiny little tastes each time.
Of course he loved every one of them and now sits and looks at me waiting for the grand opening of the day.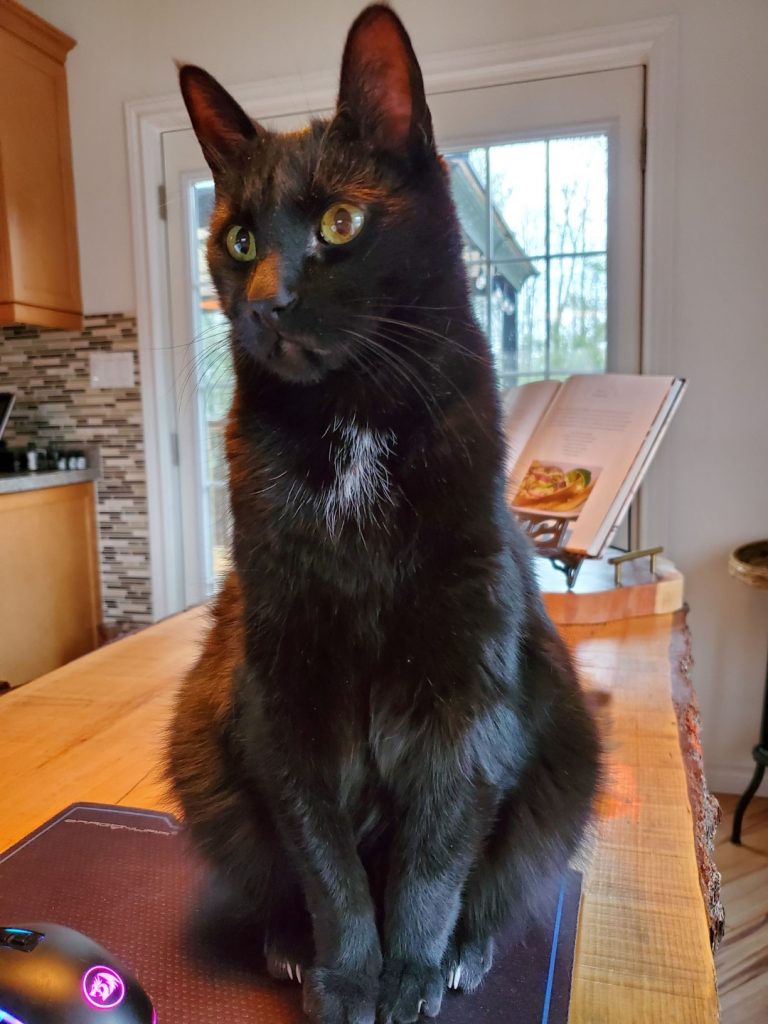 Welcome to Cheesetown Ewok.
Dexter is far less concerned with the cheese, and more concerned with his morning snuggles. I'm with Dexter on this one.
Speaking of that, time for me to head out and participate in the evening snuggles so I shall see you soon folks!
Enjoy the Weekend update sales, and as always…
Stay Calm and Costco on!
I think it's important to remember that we're not out of the corona virus weeds yet, and each province has their own Health recommendations based on the provinces individual risk assessment and I would recommend that you follow the recommendations for your specific province. Information can be found at the following websites.
Newfoundland COVID-19 information
New Brunswick COVID-19 information
Nova Scotia COVID-19 information
Go here for the latest Costco Coronavirus updates: https://www.costco.ca/coronavirus-response.html
So there you go, a little reading material for you.
Be kind, be safe and stay healthy!
Please note:
The price at your local Costco takes precedent (or precedence) over the prices listed on this blog.
Costco liquidation/Manager's Special items (ending in .97) vary from store to store.
An asterisk (*) on the price tag means the item is not being re-ordered.
If there is something you really want, ***double check the expiry date*** as some Costco sales items do end mid-week.
***This is a fan run, independent page with no affiliation or endorsement by Costco Wholesale***
Costco Flyer Sales Nov 29th – Dec 5th 2021
Costco Weekend Update sales Dec 3rd – 5th 2021