Welcome to the Costco Weekend Sales Update where I'll keep you in the loop on all the awesome sales Costco releases for the Weekend! I'll post them here and on our Facebook page for you to enjoy.
*
*
*
If you'd like to skip ahead to the comments section, click here!
*
*
Hello and happy Friday Costco friends and Family!
…Of course a few days after I post the sound bar prices one of them goes on sale… Figures right?
I've actually had my eye on this one, and would like to know what you all think, or if any of you own this one?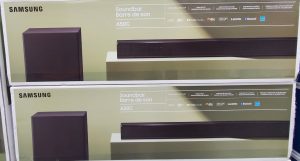 The Samsung A50C 380 Watt soundbar with wireless subwoofer is on sale for $50.00 off @ $249.99. Kind of right in the price range I want at the moment, but I haven't heard it yet. The display model wasn't working properly and the Employee was busy with another customer so I figured I'd wait until Monday. In the mean time, reviews would be great!
As you should all know by now I love anything Kitchen related, so walking by the Cutco display was very enticing and I had to stop and chat with the rep. and try out all of the goods. They will be here in Kingston until Sept. 26th, so we've got plenty of time to check out and try the knives etc.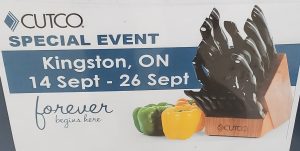 I say "knives etc." because they have scissors and a veggie peeler as well. Maybe something that would be overlooked, right? And to be honest looking at a price of $149.99 for a pair of scissors and a veggie peeler you might think…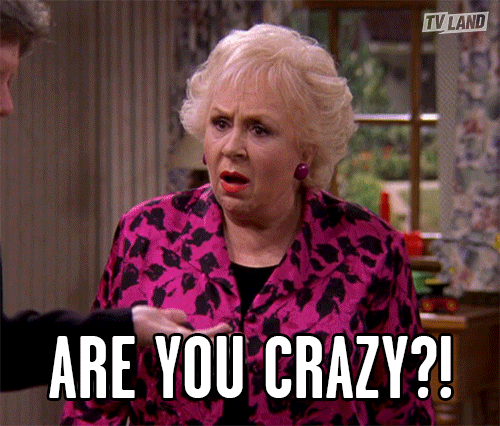 (the answer is of course, yes)
Diving in a little deeper to the products, and the history you'll find the answer is, maybe not.
All of their products are produced in London, ON or New York. They feel substantial and the knives are made with the same amount of metal in the tang as the blade giving them awesome balance. The veggie peeler peels like a dream in both directions, so I cleared a carrot at the display in about 5 seconds. (This may have a little bit more of a limited use for the every day kitchen however.)
I did try out the Santoku, the scissors (cutting through leather, and a penny with ease. Though I have no real need to cut coins… I'd rather use them as currency personally) the peeler, the cheese knife and the serrated blades.  I will admit they all felt amazing, well balanced, sharp (duh!) sliced  and diced easily (I think the guy was a little impressed with my knife skills to be honest so I'll pat myself on the back).
Again, the prices are a little steep, but if you're serious about your kitchen ware then I would say absolutely check these blades out as they are at least worth a look and a feel. (Also their forever guarantee, including free sharpening and replacement, is something to think about as well when considering the price.) For more information on Cutco follow this link!
Moving past the kitchen stuff, here's a few more sales from this weekend.
*
Made Good granola bars 24 x 24 -$2.40 @ $9.49
Oasis apple juice 24 x 300 ml -$3.00 @ $9.99
INNO foods ORG coconut clusters 500g -$2.00 @ $7.99
Seville tower fan 40″ height -$10.00 @ $34.99
Lotus foods organic ramen 850g -$3.00 @ $9.49
*
Those Seville Tower fans are always a hit, especially when they're on sale for 10.00 off!
The small footprint is perfect for placing in the corner of the room without taking up precious floor space, and they still move a lot of air quietly which is a big perk for me. The "natural" or "multi-speed" setting it has is kind of neat as it fluctuates the fan speed so it feels more like "natural" breezes. However functional this setting may or may not be as a fan, I will say that as a sleep aid, it works for me.
Sleep aid huh? I think it's time to do that right now folks. You've got plenty of new items and sales to check out below, you certainly don't need me rambling on about fans, knives and soundbars.
keep scrolling for the goods folks, and as always.
Stay Calm, and Costco on!
*
As we're easing into Fall 2021 and the potential 4th wave of COVID-19 I think it's important to remember that we're not out of the corona virus weeds yet, and each province has their own Health recommendations based on the provinces individual risk assessment and I would recommend that you follow the recommendations for your specific province. Information can be found at the following websites.
Newfoundland COVID-19 information
New Brunswick COVID-19 information
Nova Scotia COVID-19 information
Go here for the latest Costco Coronavirus updates: https://www.costco.ca/coronavirus-response.html
So there you go, a little reading material for you.
Be kind, be safe and stay healthy!
Please note:
The price at your local Costco takes precedent (or precedence) over the prices listed on this blog.
Costco liquidation/Manager's Special items (ending in .97) vary from store to store.
An asterisk (*) on the price tag means the item is not being re-ordered.
If there is something you really want, ***double check the expiry date*** as some Costco sales items do end mid-week.
***This is a fan run, independent page with no affiliation or endorsement by Costco Wholesale***
Costco Weekend Update sales Sept 17th – 19th 2021