I walk the whole store for you every Monday & Friday when Costco Sale items and Costco Flyer sales are released for the week, then post them here and on our Facebook page.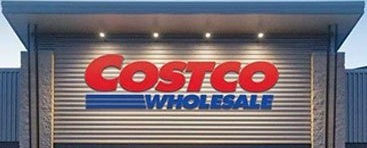 *
*
*
If you'd like to skip ahead to the comments section, click here!
*
Hello everybody and happy Thursday!
Since it's getting a bit cooler, and fall is on the horizon, getting nice and cozy in front of the TV with some popcorn and a scary movie are likely in your future… At least I know they're in mine!
With that in mind maybe it's time to upgrade your entertainment room with a new TV, a new soundbar or perhaps a new set of headphones. That's why this week I went through the entire TV, soundbar, and headphone section and took pictures of all of the products!
Buying a new TV isn't something that happens very often, so it's good to do your research and know what your priorities and budget look like. This should help figure out all the features you maybe want, or don't want. Also so can learn what the heck all the terms are!
OLED – The latest in display technology, organic light emitting diodes (or OLEDs) make their own light when a current flows through them. As a result, OLED TVs are thinner than LED TVs (which, again, are really LCDs backed with LEDS), and they handle light and color much better.
720p or 1080p or 4K – 1080p TVs –  Also called HD or high-definition, 1080p (and 1080i) was the latest and greatest tech 10 years ago.What is 4K, exactly? Imagine that your TV screen is made of stacked rows of lights. High definition televisions have 1,080 rows of those lights, while 4K screens have 2,160 rows, all packed into a screen that's the same size. More rows in the same space means a better ability to render finer detail.
Contrast Ratio – Forget resolution and refresh rates — this is the spec that matters most. A number that shows the difference between the a television's brightest bright and blackest black, the contrast ratio describes how varied a television's image can be. So, the bigger the ratio, the better the TV (typically) looks. And the smaller that first number is, the more likely you are to have a washed out display.
Smart TV – A television with built-in software that lets you access streaming video, smart TVs are seemingly everywhere these days. And while it's nice to be able to access these online services without an external box, be wary of manufacturers using their own proprietary smart systems, because they may be slow to update them. Roku-enabled TVs are generally a safe bet. Android TVs should be, but Google isn't always great at following through on product updates.
That's just to name a few, but there's a ton more. There's also a wealth of information online for those who want to delve deep into all of the features. (www.which.co.uk has a good article with more on that subject at this link!)
Usually the speakers on TVs aren't too bad, but if really want the full experience of all the movies and TV shows you're watching (or music on your smart TV apps like Spotify, youtube and iTunes) then you may be inclined to upgrade those speakers and dive into the sound bar world.
I purchased a Bose solo series II soundbar last year, and absolutely love it! It adds so much depth and clarity to the sound just on TV shows, but it also makes music sound incredible! And having that extra bass-y rumble for the scary scenes where the villain jumps out from behind a closed door and, well… Does what villains do in scary movies, that extra thump of bass really drives the scare home right?
Anyhow, for us a great soundbar with a subwoofer for the extra bass is certainly of interest to us. And with offerings from Samsung, Sonos and Bose (And LG, not pictured) there's no lack of selection, but worth doing your research on connections (HDMI, Optical, bluetooth) Watts, and Subwoofer vs. no subwoofer (Sonos)
That stands true for the TV's as well folks, there's no lack of selection from the smallest at 32″ to the biggest at 85″ (!!!) And that is a big TV my friends! And a price tag for every budget and feature you can think of.
With that, go and explore the virtual aisles and hunt down your next new TV or soundbar. Then head into your local Costco and check them out for yourself!
*
As we're easing into Fall 2021 and the potential 4th wave of COVID-19 I think it's important to remember that we're not out of the corona virus weeds yet, and each province has their own Health recommendations based on the provinces individual risk assessment and I would recommend that you follow the recommendations for your specific province. Information can be found at the following websites.
Newfoundland COVID-19 information
New Brunswick COVID-19 information
Nova Scotia COVID-19 information
Go here for the latest Costco Coronavirus updates: https://www.costco.ca/coronavirus-response.html
So there you go, a little reading material for you.
Be kind, be safe and stay healthy!
Please note:
The price at your local Costco takes precedent (or precedence) over the prices listed on this blog.
Costco liquidation/Manager's Special items (ending in .97) vary from store to store.
An asterisk (*) on the price tag means the item is not being re-ordered.
If there is something you really want, ***double check the expiry date*** as some Costco sales items do end mid-week.
***This is a fan run, independent page with no affiliation or endorsement by Costco Wholesale***
Costco TV, Soundbar and headphones Sept 15th 2021