Welcome to the Costco Weekend Sales Update where I'll keep you in the loop on the awesome sales & new items Costco releases for the Weekend!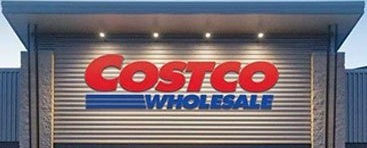 ***This is a fan-run, independent page with no affiliation or endorsement by Costco Wholesale***
Please note:
The price at your local Costco takes precedent (or precedence) over the prices listed on this blog.
Costco liquidation/Manager's Special items (ending in .97) vary from store to store.
An asterisk (*) on the price tag means the item is not being re-ordered.
If there is something you really want, ***double-check the expiry date*** as some Costco sales items do end mid-week.
If you'd like to skip ahead to the comments section, click here!
Happy Cinco de Mayo everyone!
Jan, I checked out the package of the Maple Leaf shredded chicken for you.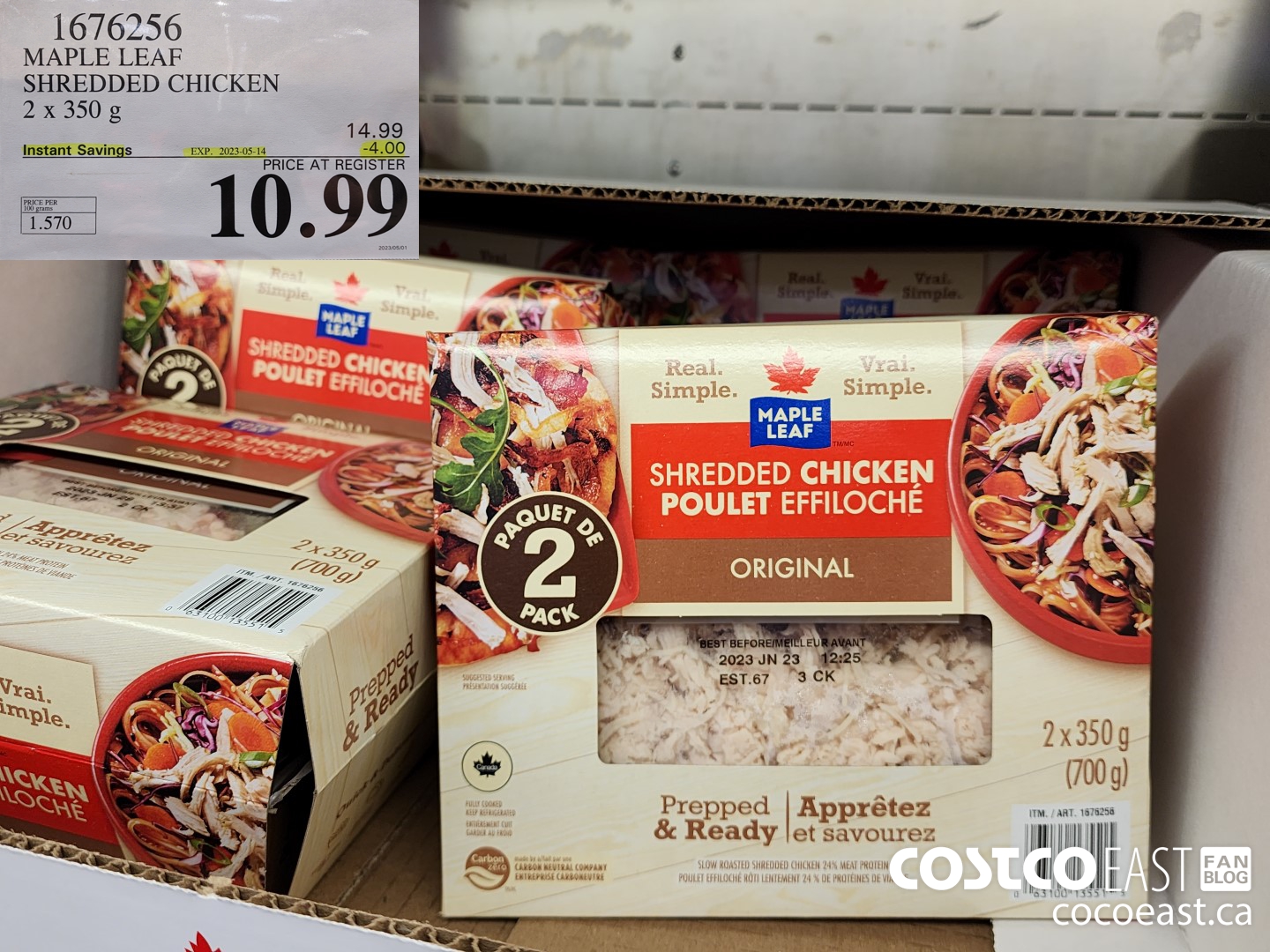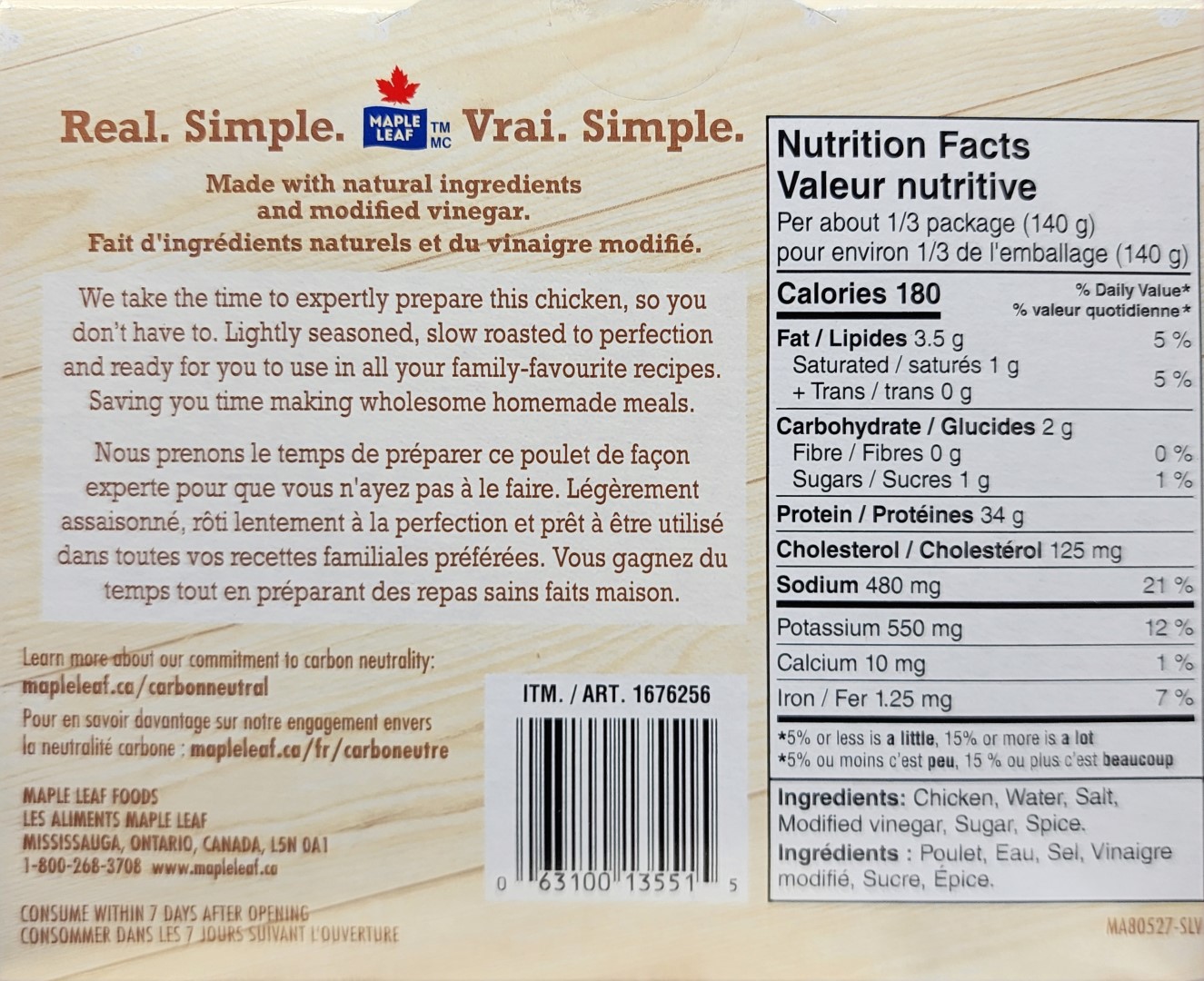 I doesn't have too many ingredients in it which is nice, but it does have a decent amount of sodium per serving. Gotta watch out for that one!
The garden centre is starting to fill up up with all kinds of pretty baskets, flowers and trees which is always nice to see!
It still gets a little chilly here overnight for some plants, but we're almost there!
Then once we're there, you can relax at the end of the day and watch the sunset on your Adirondack chair, at the end of your new aluminum dock while your kids are swingin' around on their climbing tower.
… Or you could just relax in your new chair wherever you might be… Is it possible to not be relaxed sitting in one of those chairs???
Even Ewok is relaxed just thinking about it!
Ah the warm summer evenings are just around the corner folks, can't wait!
Well I'm gonna finish up my little snack of Crunchmaster multigrain crackers and the delicious Good Foods chunky guacamole and get ready to run to work.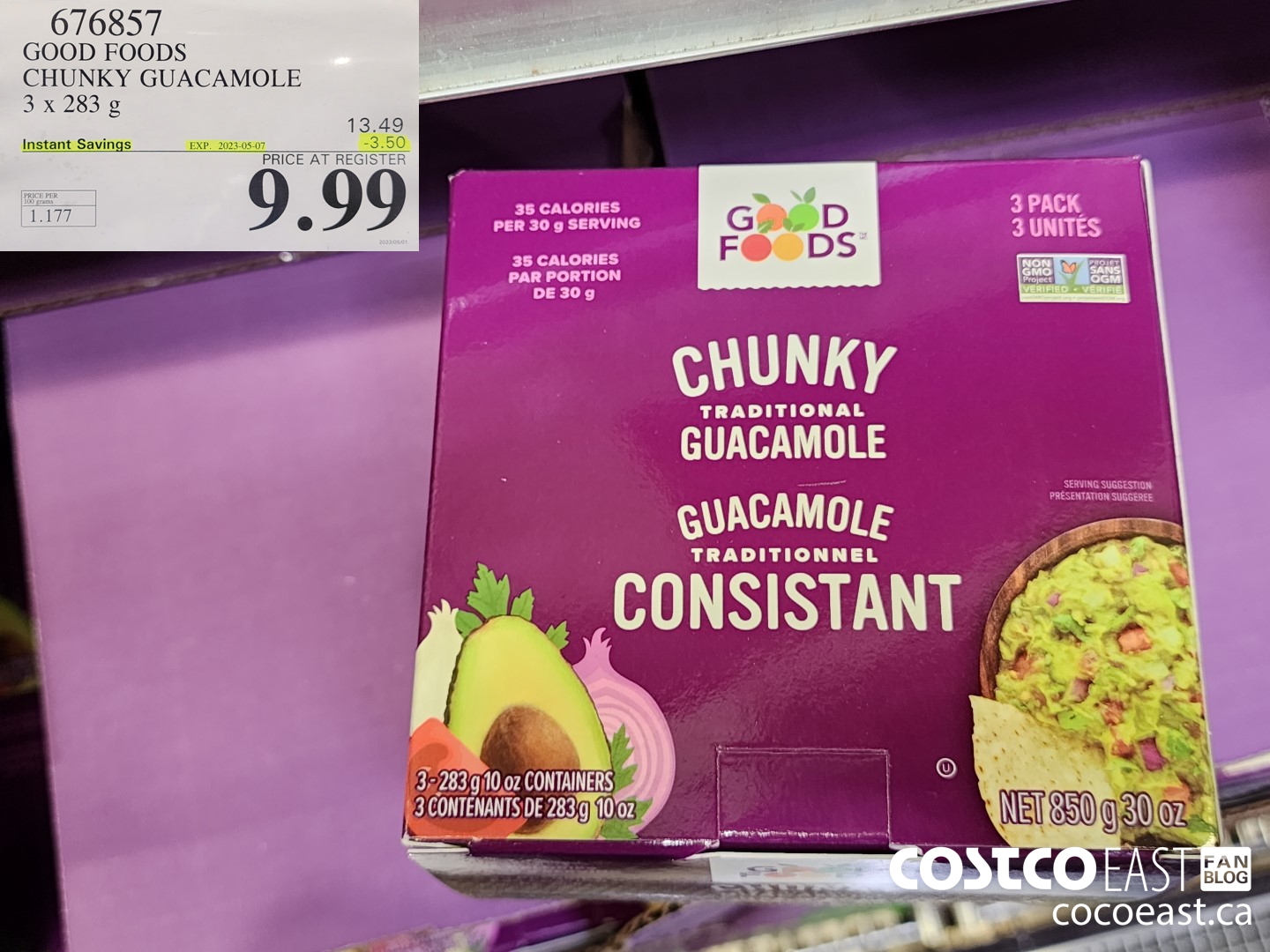 I hope you enjoy your weekend folks, and as always I'll be seeing you soon.
Adios Amigos!
Don't forget to check in with Rhonda over at the Costco Quebec Fan Blog and see what fun sales are happening there!
Costco Flyer Sales May 1st – 28th 2023


Costco weekend sales May 5th – 7th 2023