In the Wednesday Super Post I pick an entire section of Costco and take pictures of ALL of the items for you see!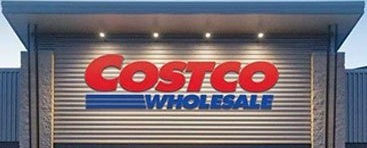 ***This is a fan-run, independent page with no affiliation or endorsement by Costco Wholesale***
Please note:
The price at your local Costco takes precedent (or precedence) over the prices listed on this blog.
Costco liquidation/Manager's Special items (ending in .97) vary from store to store.
An asterisk (*) on the price tag means the item is not being re-ordered.
If there is something you really want, ***double-check the expiry date*** as some Costco sales items do end mid-week.
If you'd like to skip ahead to the comments section, click here!
For today's super post, I decided to hit the fruit and veggie section!
I don't think I've seen romaine lettuce in stock for quite some time, so nice to see it back. There is a limit of 2 packs, so that should help keep it in stock.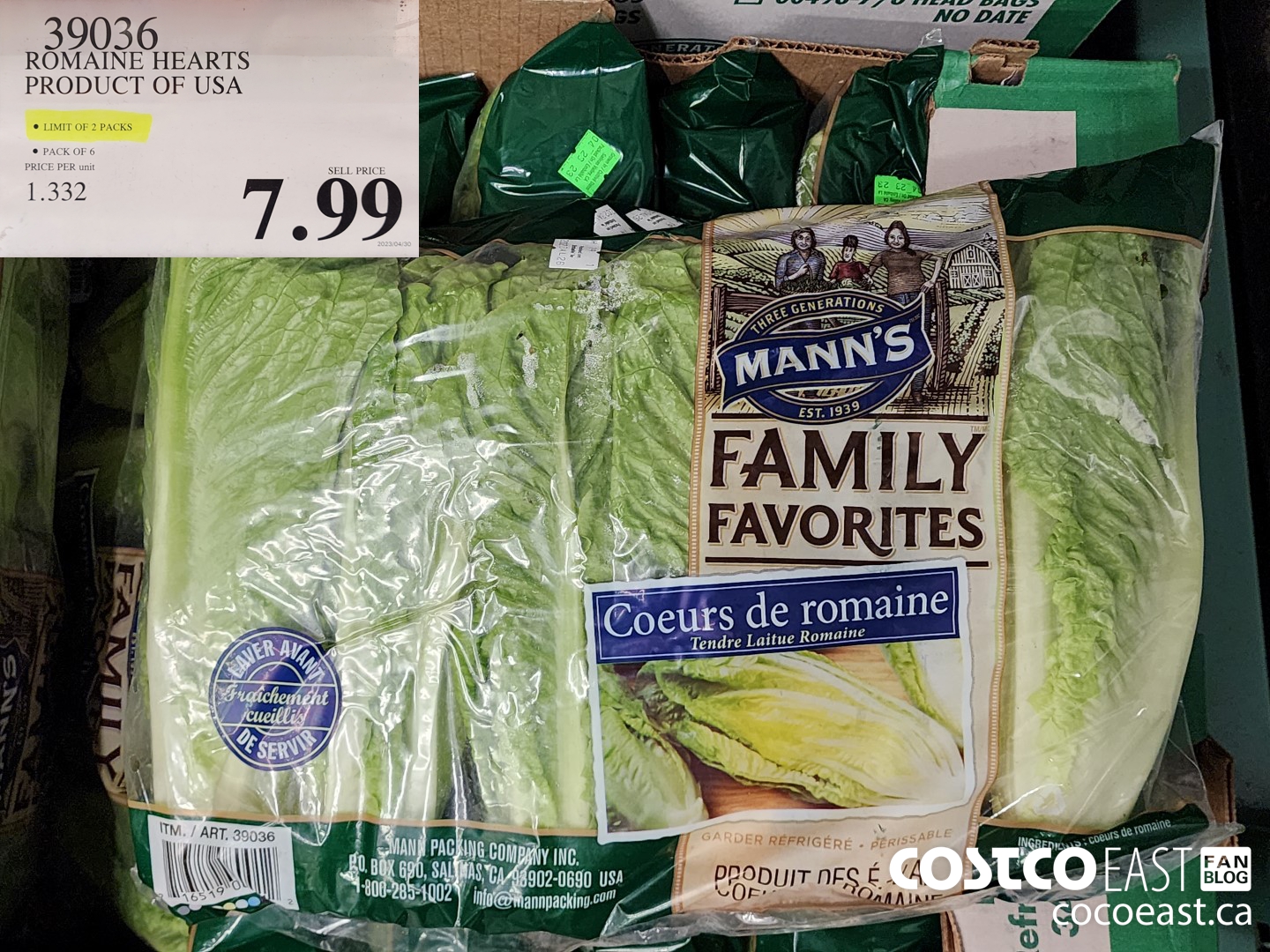 These little potato co. mini potatoes are delicious and a favourite in the house. Usually we boil them for a few minutes, the toss them in some oil and seasoning (of some kind!) and then in the oven in a cast iron pan. They come out delicious every time!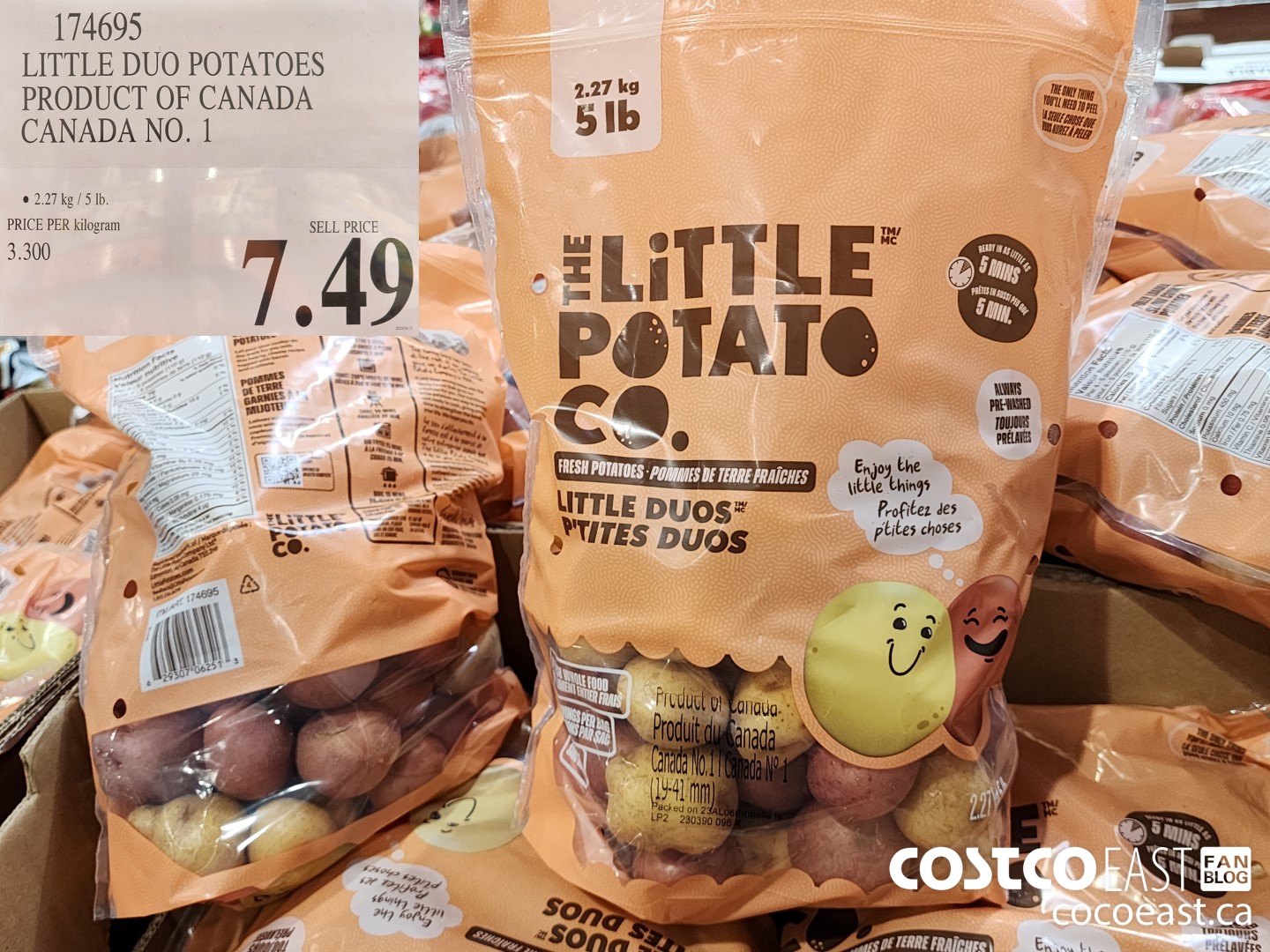 Don't forget the apples, everyone seems to have their favourite/least favourite kind of apple… What are yours?
Around here? Granny smith.
We also love grapefruit, and there isn't anything quite as delicious as freshly squeezed grapefruit juice!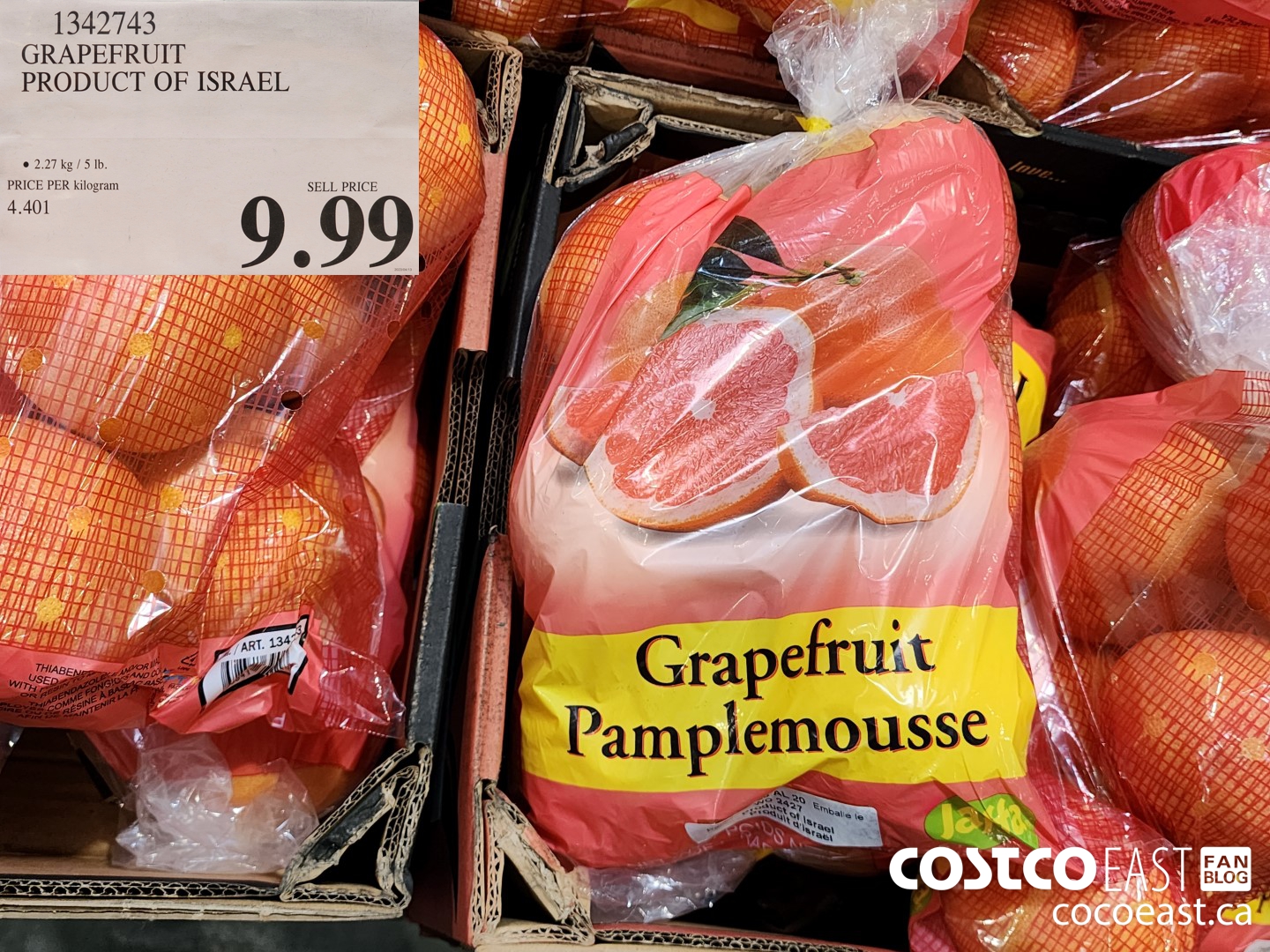 Mmmmm, delicious!
Anyhow, enjoy checking out the goods folks!
Don't forget to check in with Rhonda over at the Costco Quebec Fan Blog and see what fun sales are happening there!
Costco Flyer Sales May 1st – 28th 2023

Costco Fruits & Veggies Superpost items May 4th 2023