Welcome to the Costco Weekend Sales Update where I'll keep you all in the loop on the awesome sales Costco releases for the Weekend! I'll post them here and on our Facebook page for you to enjoy.
Hello and welcome back folks!
As it stands Ontario we're still in the "essential goods only" until June 14th at the earliest, so while we may have dreams of Computer monitors, Vacuums and bed sheets dancing in our heads, for the time being we must remain patient.
Although, much to my surprise there were 3 new items on the floor that I didn't expect to see.
These were of the personal cooling variety from Cascade Pro offering the personal fan 2x pack for $28.99, Danby 3-in-1 portable inverter air conditioner for $499.99 or the DeWalt 18″ drum fan, that one looks like more fun than the other 2 to be honest… If you're a "sit in front of a fan to cool off" kind of person, this is your own personal wind storm.
They landed on the floor none-to-soon as parts of Ontario are expected to be a little bit toasty for a little bit.
It was probably around this time last year that everyone and their Mother (including mine) was looking for an air conditioner and guess what, nobody had 'em. They went as fast as toilet paper did in March. So seeing this today made me think that if you want a portable AC unit, you'd better move fast folks. (Don't read that as me encouraging the panic buying of AC units, just saying we know it's gonna get hot so… Plan ahead now to beat the heat.)
(Although I have my moments…)
Scotts supreme grass seed 3.8kg Bag -$5.00 @ $19.99
PSP isopropyl alcohol 99%  4 x 500 ml -$2.50 @ $9.49
Tabasco hot pepper sauce 350ml -$2.00 @ $6.99
Sunny D tangy original 12 x 500ml -$2.00 @ $7.89
Silver hills carbonaut seeded bread 2 x 544g -$2.00 @ $7.99
What has been enjoying the heat is the tomato plant I bought at Costco a while ago, and while we typically don't have good luck with patio tomato plants in the past this year (fingers crossed) it's looking pretty good!
I mean there's only 3 or 4 little tomatoes fruiting right now, but hey that's more than I've had before.
Little as they may be, I'm pleased.
The rest of our garden is coming along pretty well, especially the Tomatillo plants (from Costco as well) When I got them (May 17th) they looked like this.
And now, after about 3 weeks in the garden box they look like this.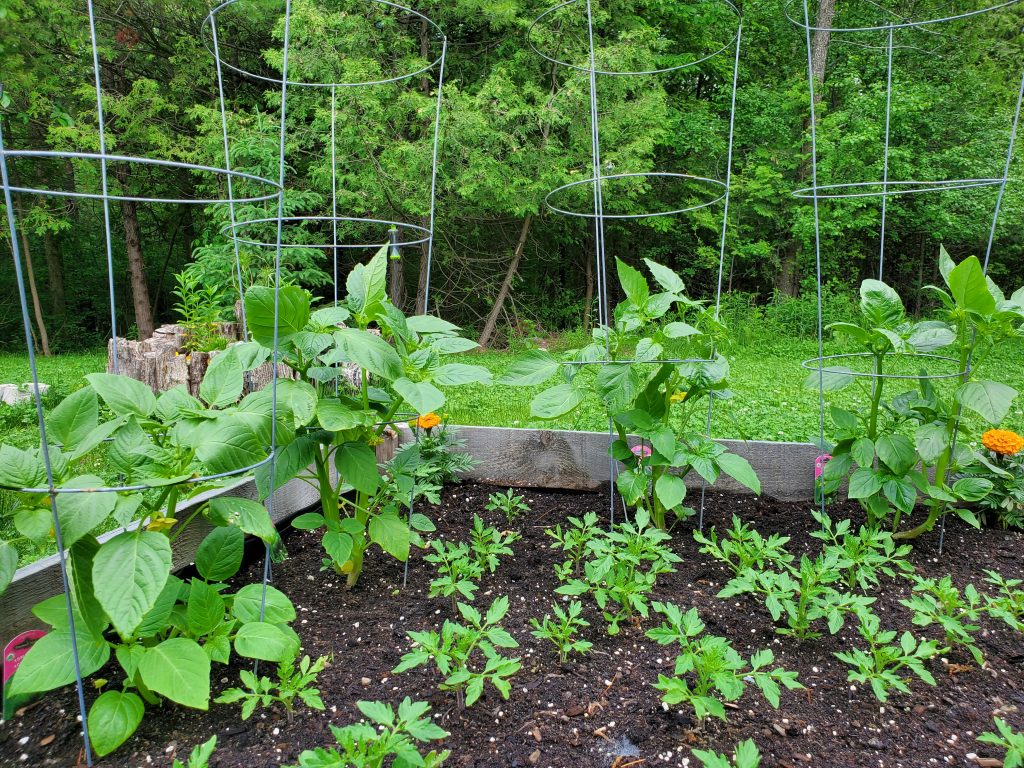 I know it's hard to get the size difference in the pictures here, but they're loving their new home and soon the salsa verde will flow!
Well… Maybe not soon, but soon-ish.
Everything else out back is starting to really fill out as well, including the little planter "circle" full of pollinator friendly flowers and grasses. (The top picture is from 3 weeks ago I think)
It's really come alive in the last week or so, and the rain definitely helped. I mean just look at all those happy marigolds!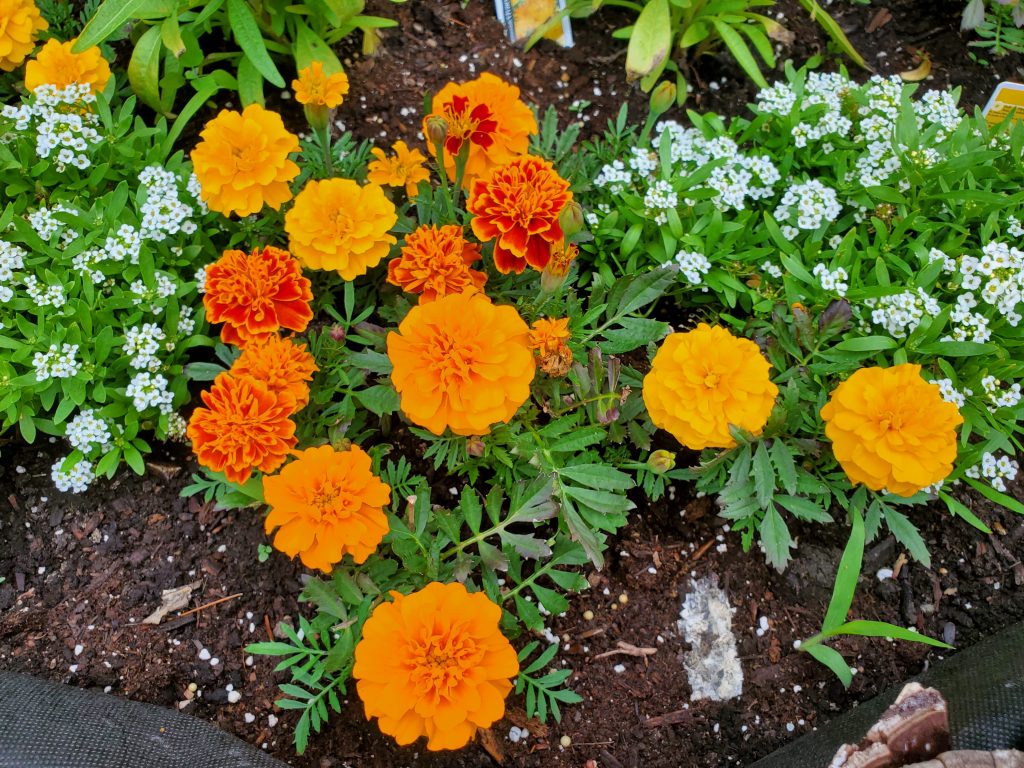 Gotta love 'em.
As usual this is the point where I start to get way off track so I'll let you go forth and enjoy the weekend sales, and of course if things change and we move into phase 1 (in Ontario) and we can buy the "other stuff" I'll let you know as soon as I can.
Have a great weekend folks, stay safe. Dexter and I will see you in a few days.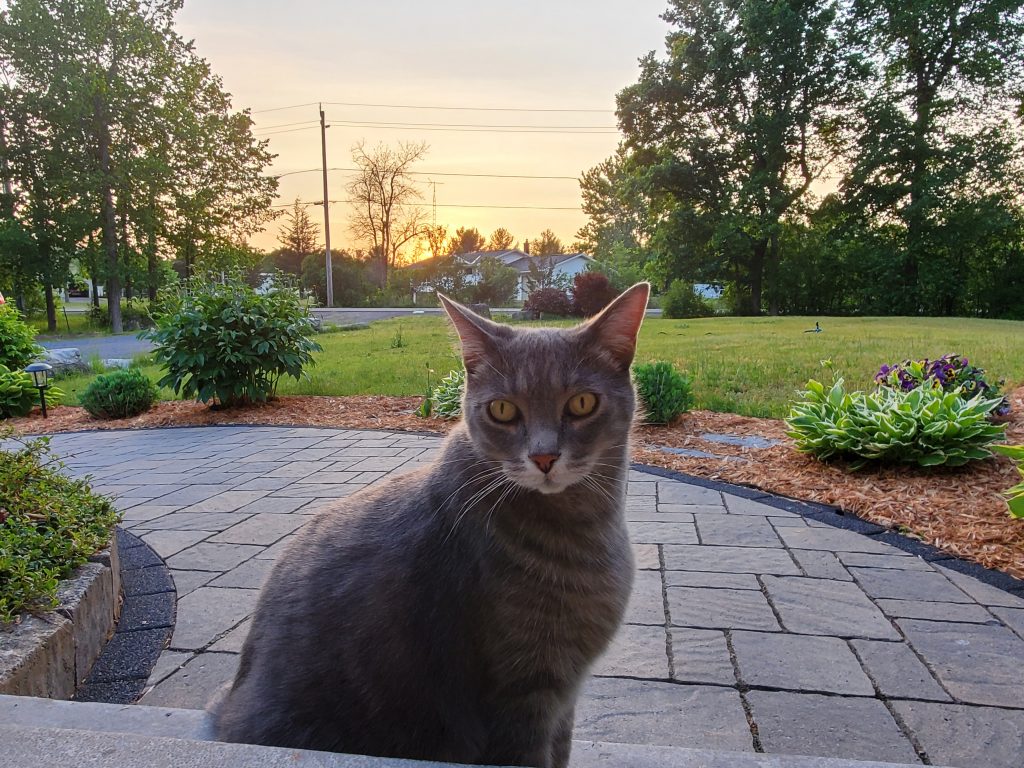 COVID-19 vaccinations are ramping up across Eastern Canada, follow the links below to find out if you're eligible and where they are available in your Province.
Since we are still in the third wave of COVID-19 I think it's important to remember that we're not out of the corona virus weeds yet, and each province has their own Health recommendations based on the provinces individual risk assessment and I would recommend that you follow the recommendations for your specific province. Information can be found at the following websites.
Newfoundland COVID-19 information
New Brunswick COVID-19 information
Nova Scotia COVID-19 information
Go here for the latest Costco Coronavirus updates: https://www.costco.ca/coronavirus-response.html
So there you go, a little reading material for you.
Be kind, be safe and stay healthy!
Please note:
The price at your local Costco takes precedent (or precedence) over the prices listed on this blog.
Costco liquidation/Manager's Special items (ending in .97) vary from store to store.
An asterisk (*) on the price tag means the item is not being re-ordered.
If there is something you really want, ***double check the expiry date*** as some Costco sales items do end mid-week.
***This is a fan run, independent page with no affiliation or endorsement by Costco Wholesale***
Costco Flyer Sales
Costco Weekend Update sales