I walk the whole store for you every Monday when Costco Sale items and Costco Flyer sales are released for the week, then post them here and on our Facebook page.
Welcome To the Monday Treasure hunt folks!
We're also welcoming a new 2 week Costco flyer to the mix. As before in Ontario non-essential items will continue to be off limits, you can look- but no touch!
I think that will end on June 14th (or whenever we get into Phase one of re-opening) and I am %100 looking forward to that, as I'm sure most of you are as well.
In with the new sales are the M & M's peanut 1.50kg bag for $3.00 off @ $11.99.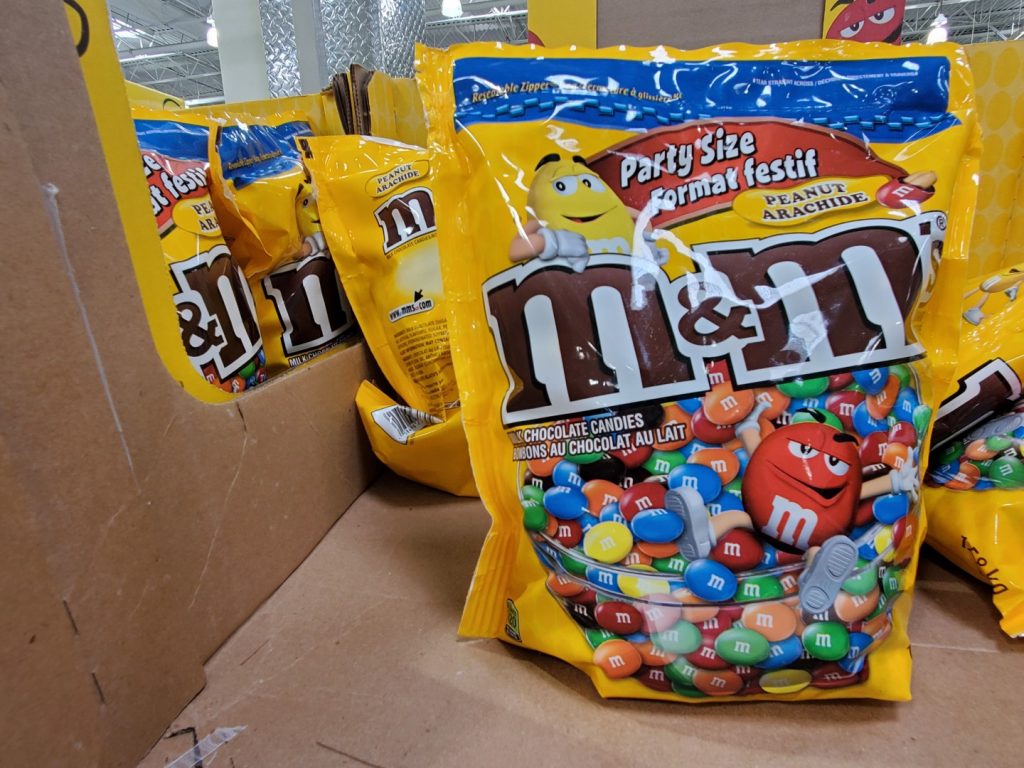 While I have bought this before I'm well aware of what happens even before I get home with this bag of temptation. It gets opened in the car, it gets eaten way too fast and then I feel horrible about myself… So no, I will not be bringing you home with me M & M's.
What I did bring home is the GoGo Quinoa organic spaghetti which is on sale for $2.00 off @ $7.99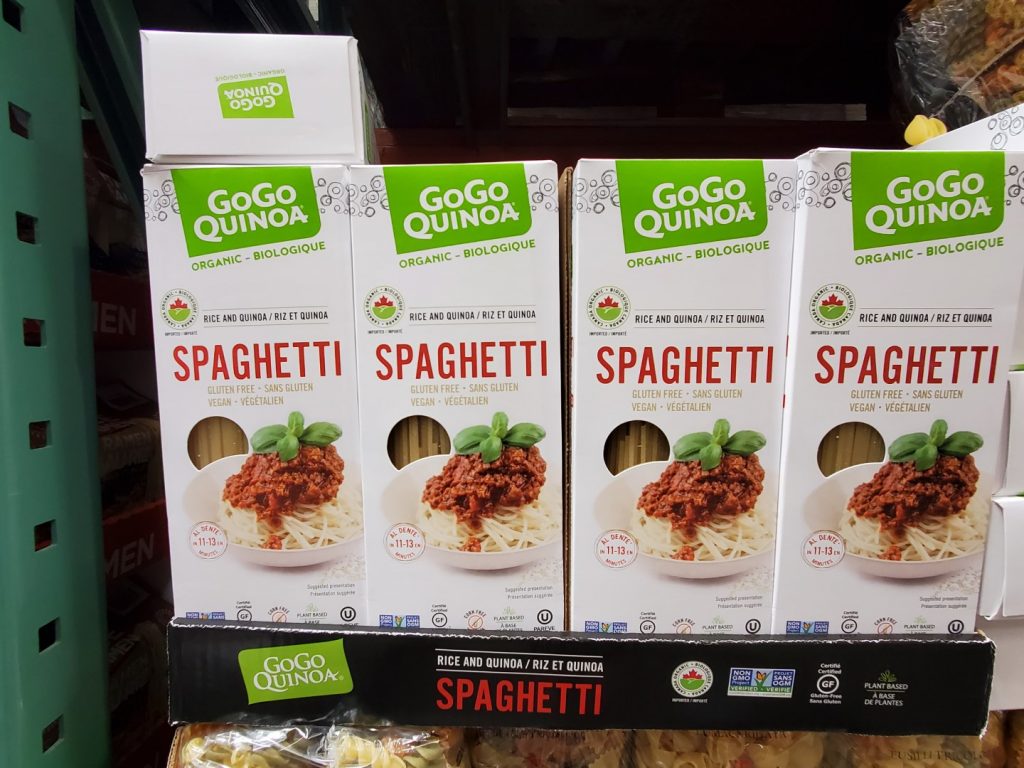 By the looks of it our Costco won't be re-ordering this product and since it's one of my partner's favorites I'll need to be stocking up before it's too late! It's definitely a bit of a "meatier" gluten free spaghetti, and probably as close to the "real" thing as you can get. So if you're gluten free and haven't tried this brand, you probably should!
If you're a smoker and you're looking to quit this is an opportune time as Nicorette's line-up is all on sale for $15.00 off until June 13th including the 2 & 4 mg extreme chill gum, the quickmist pack of 3 and the 2mg mini lozenges 264 pack.
As I've mentioned before I quit many many moons ago and it was one of the best decisions I've ever made. (One of the hardest things I've done, but well worth the struggle.)
If you happen to work in a kitchen or restaurant in any capacity it's highly likely that you are a pen thief… I know who you are folks. Yes, servers & bartenders are notorious for leaving with more pens than they went in with and cooks tend to look at Sharpies like Indiana Jones looks at golden idols.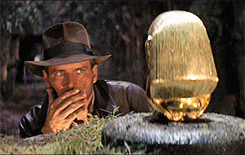 So with that in mind, if you're looking to get on a cook or chef's good side the 25 pack of fine point black Sharpie markers is on sale for $4.00 off @ $13.99 and is a good place to start.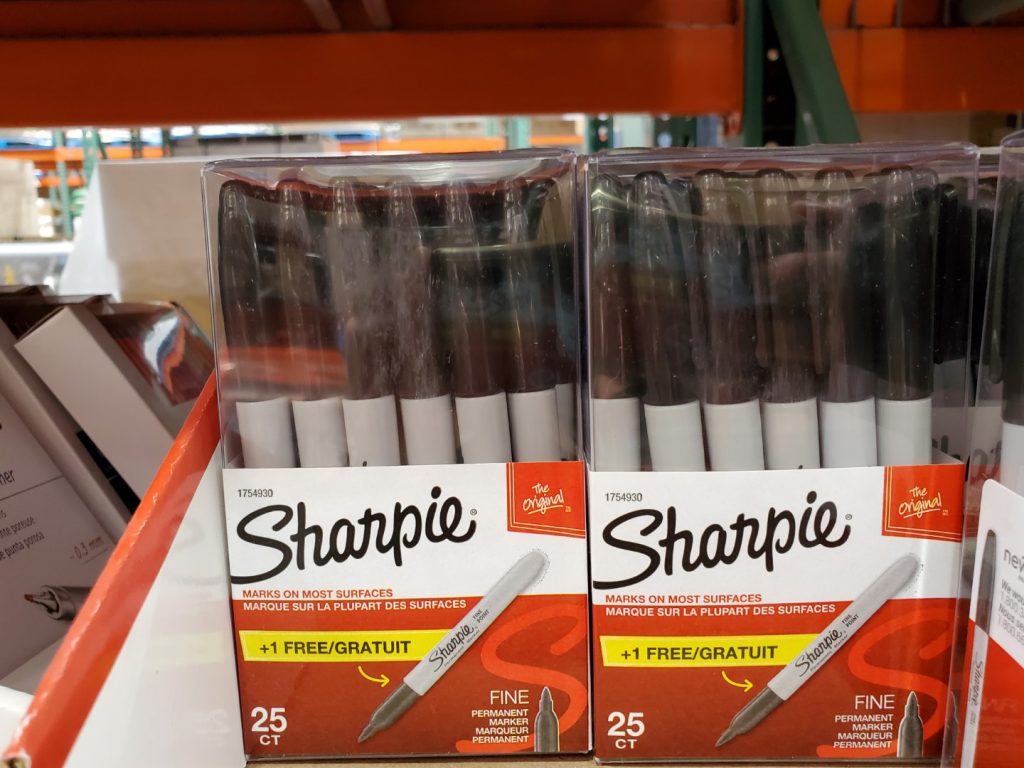 Trust me, make friends with a line cook… Some times they accidentally drop too many fries and you'll want to be the recipient.
Now I'll let you be the recipient of a little peek at a few of the sales happening this week.
Polysporin complete 2 x 30 g -$4.00 @ $15.99
Align probiotic supplement 63 capsules -$10.00 @ $39.99
Beemster aged gouda 500g -$3.00 @ $9.99
Rougemont apple juice 6 x 2L -$3.00 @ $9.99
Erie Meats jumbo chicken breast bites 1.5kg -$3.00 @ $11.99
Strub's pickled eggs 1.5L $2.00 @ $7.99
Purex coldwater detergent 225 washloads -$3.50 @ $14.49
Hydrasense advanced 3 x 10ml -$5.00 @ $18.99
Surprisingly only 1 item was on sale in the garden center today and that was the Scotts green max lawn food… Otherwise just the usual beautiful assortment of flowers and baskets.
Speaking of gardening Ewok was trying to help us lay down 3 yards of fresh cedar mulch yesterday.
But then decided that doing any sort of "work" wasn't for him and took over supervising us.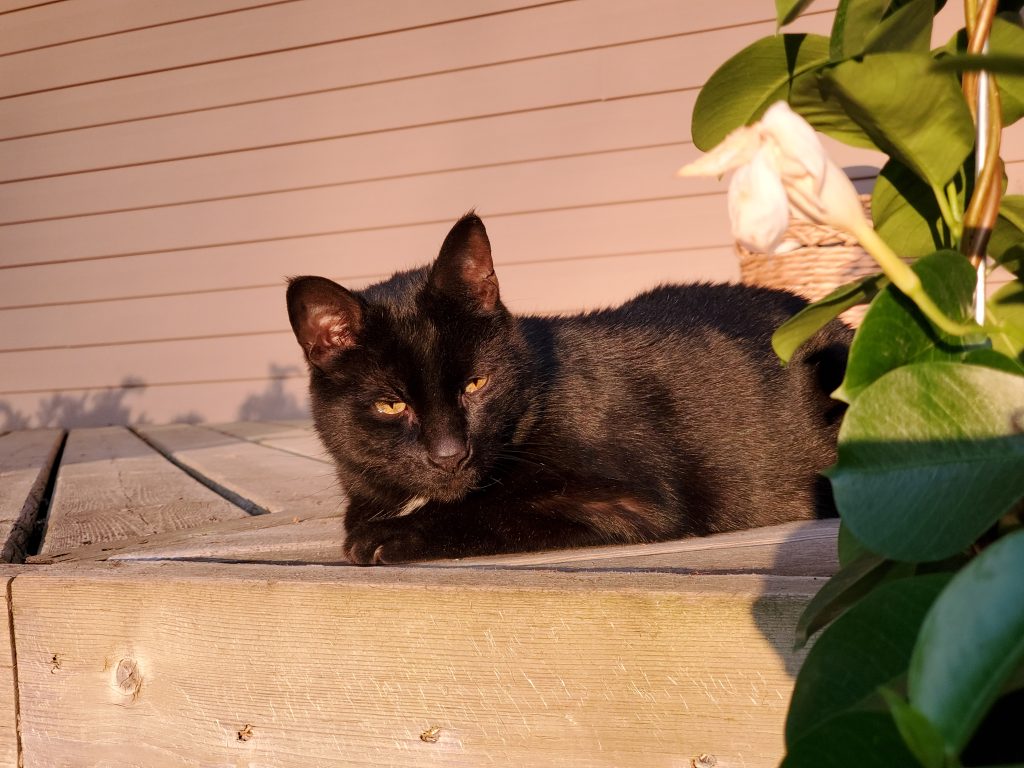 At least he's a cute supervisor, though that did prevent some work from getting done as every 5 minutes there was mandatory back scratch breaks.
Dexter is retired so he didn't do anything except enjoy the view at the end of the day.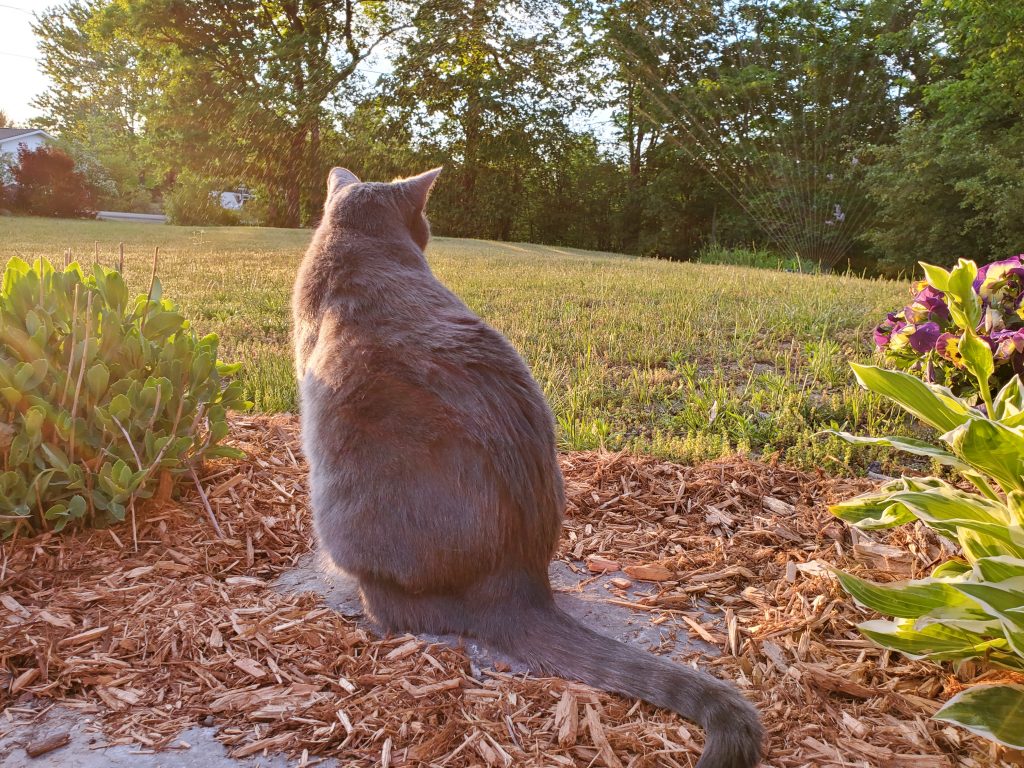 Can't say that I blame him.
I'm now going to depart folks, there's a rather important hockey game on shortly (by the time you read this the victor will have emerged) so I'm going to go and say my prayers, put on my lucky shirt and get ready for…
Wish us luck folks. See you all soon!
*
COVID-19 vaccinations are ramping up across Eastern Canada, follow the links below to find out if you're eligible and where they are available in your Province.
Since we are still in the third wave of COVID-19 I think it's important to remember that we're not out of the corona virus weeds yet, and each province has their own Health recommendations based on the provinces individual risk assessment and I would recommend that you follow the recommendations for your specific province. Information can be found at the following websites.
Newfoundland COVID-19 information
New Brunswick COVID-19 information
Nova Scotia COVID-19 information
Go here for the latest Costco Coronavirus updates: https://www.costco.ca/coronavirus-response.html
So there you go, a little reading material for you.
Be kind, be safe and stay healthy!
Please note:
The price at your local Costco takes precedent (or precedence) over the prices listed on this blog.
Costco liquidation/Manager's Special items (ending in .97) vary from store to store.
An asterisk (*) on the price tag means the item is not being re-ordered.
If there is something you really want, ***double check the expiry date*** as some Costco sales items do end mid-week.
***This is a fan run, independent page with no affiliation or endorsement by Costco Wholesale***
Costco Flyer Sales
Costco Treasure hunt sales