Welcome to the Costco Weekend Sales Update where I'll keep you all in the loop on the awesome sales Costco releases for the Weekend! I'll post them here and on our Facebook page for you to enjoy.
Hello Costco shoppers!
Hopefully you've all had a great week and are ready for an even greater weekend?
I thought so!
Quite clearly people are still very excited to be out and about shopping for the non-essentials because Costco was still a zoo!
I can relate though, its nice to be just browsing even. Although I did pick up a package of the Core kitchen silicone utensils for $21.99
I got these specifially for use with the Le Creuset Dutch oven as using metal can scratch the inside and we don't want that! I want to pass that down to my grand kittens one of these days. Not that we're having grand kittens, or kittens for that matter… What I'm getting at is if you take care of these things they'll last a lifetime or more.
Anyhow take a peek at some of the sales on this weekend.
Whiskas dry cat food 11.6 kg -$6.00 @ $22.99
Yoplait Yop 15 x 200ml -$2.00 @ $7.99
Oasis apple & orange juice 24 x 300ml -$3.00 @ $9.99
Dynamax pad foldable walking & jogging treadmill -$120.00 @ $479.99
T-Fal pro steam plus iron -$15.00 @ $29.99
Folding portable playmat 180cm x 200cm -$10.00 @ $24.99
Tile pro 4 pack -black- bluetooth tracker -$10.00 @ $89.99
A few other fun new items I saw were the Woozoo oscillating fan.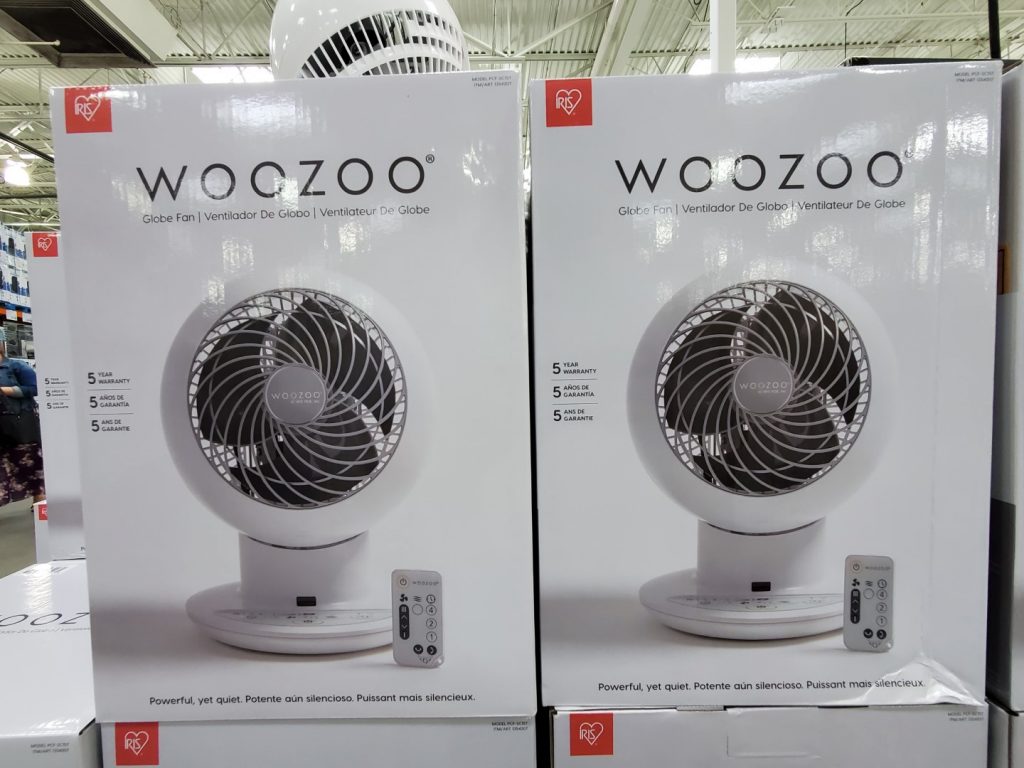 I am a fan of fans and this is a fan I'm a fan of!
It not only oscillates left to right but also up and down and in every direction so it moves the air all around the room. This also makes it look like a cute little robot looking around going "where the heck am I & did they really paint the walls that color?!?!"
Looks cute, doesn't take up a lot of room and it moves air all over the place. A winner @ $49.99
Of course if BIG time air movement is what you're after you'll want to look at the royal sovereign 24″ commercial drum fan.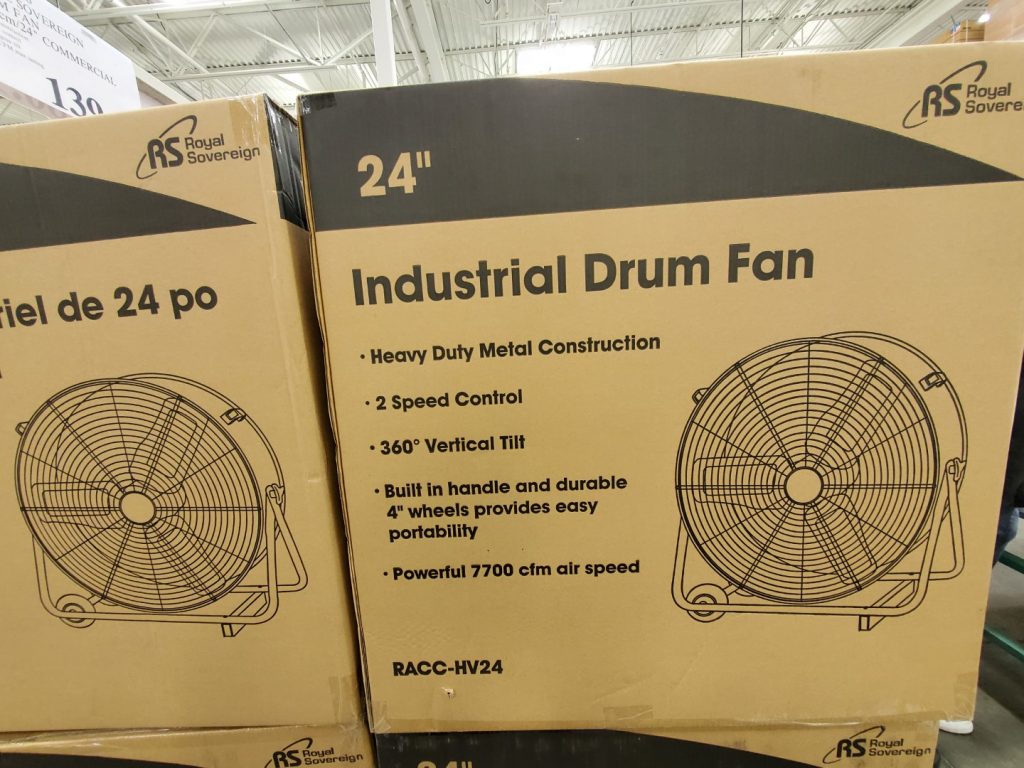 And while $139.99 is a little pricey, you'll be blown away by it's performance!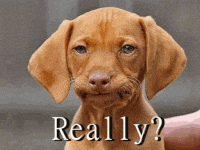 Sorry puppy, I thought it was funny… I guess I'll watch my puns then.
Another good one this weekend was the Versus Versace Men's blue dial 42mm ummm, watch.
On sale for $30.00 off @ $119.99.
And with that last pun that's all I've got time for today folks.
Stay calm and Costco on!
*
COVID-19 vaccinations are ramping up across Eastern Canada, follow the links below to find out if you're eligible and where they are available in your Province.
Since we are still in the third wave of COVID-19 I think it's important to remember that we're not out of the corona virus weeds yet, and each province has their own Health recommendations based on the provinces individual risk assessment and I would recommend that you follow the recommendations for your specific province. Information can be found at the following websites.
Newfoundland COVID-19 information
New Brunswick COVID-19 information
Nova Scotia COVID-19 information
Go here for the latest Costco Coronavirus updates: https://www.costco.ca/coronavirus-response.html
So there you go, a little reading material for you.
Be kind, be safe and stay healthy!
Please note:
The price at your local Costco takes precedent (or precedence) over the prices listed on this blog.
Costco liquidation/Manager's Special items (ending in .97) vary from store to store.
An asterisk (*) on the price tag means the item is not being re-ordered.
If there is something you really want, ***double check the expiry date*** as some Costco sales items do end mid-week.
***This is a fan run, independent page with no affiliation or endorsement by Costco Wholesale***
Costco Flyer Sales
Costco Weekend Update sales