The Costco East Fan Blog has partnered with Greenhouse Juice to celebrate the launch of their Blue+Lavender Organic Probiotic Lemonade in select Ontario Costcos (GTA, Barrie, Orillia, Guelph, Hamilton & Niagara Falls) Be sure to read to the end of the blog to read more about the product and how you can enter a contest to win a $50 Costco Cash Card!
I walk the whole store for you every Monday when Costco Sale items and Costco Flyer sales are released for the week, then post them here and on our Facebook page.
Ok folks look… I can't promise there won't be puns here, I just can't… So I'm sorry Jennifer and Jan but you're just gonna have to put up with them. My partner (I'm sure) accepts your condolences however. I will try and keep this post pun free.
I'm still getting used to the large volume of sales again so I spent longer than usual in Costco today, but it seemed relatively calm in the warehouse so I had that going for me. The dreaded clothing section was pretty easy to navigate as well… I guess everyone addressed their needs in the first few days!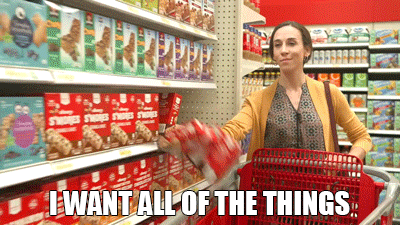 Who doesn't?!
And the Sales? Right who doesn't want all of the sales! That's what you're here for, not my ramblings or puns (though I'll sneak one in)! Scroll down to see just a few of the 202 sales this week.
Always ultrathin pads regular 96 CT -$3.50 @ $11.99
BioGaia protects baby drops 2 x 5ml -$10.00 @ $36.99
Dawn Advanced power liquid dish detergent 3 x 709 ml -$2.00 @ $7.99
Febreze fabric refresher 2 x 800ml -$2.00 @ $7.99
LG gaming monitor 27″ FHD IPS HDR -$30.00 @ $269.99
Camp Chef outdoor oven -$40.00 @ $159.99
Brita replacement filters pack of 8 -$8.00 @ $29.99
VersaClic vinyl flooring London mist oak -$8.00 @ $29.99
Moleskine journal XXL 4 pack -$5.00 @ $14.99
Anyone else having the Gypsy moth issue?
We're probably not having it as bad here in Kingston as other places, but we're certainly having a time with them. They're in at least 6 of our trees (likely many more) and having a feast… Pretty well stripping one of our trees bare!
We have however learned of 2 (not so) secret weapons. Dawn dish detergent, which happens to be on sale for $2.00 off @ $7.99 until the 27th.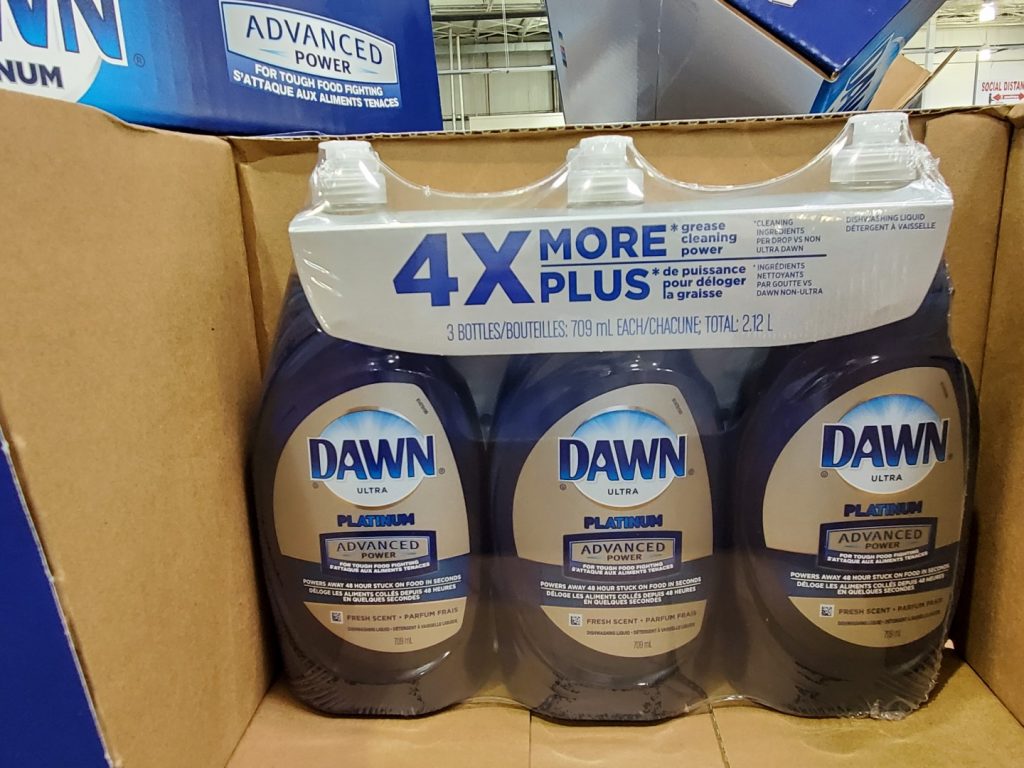 Just mix with water and add to your favorite spray bottle or water cannon of choice… Super Soaker? I believe this is your time to shine again!
And, believe it or not Crisco…Putting Crisco on the trees.
Yes folks Crisco vegetable shortening. I spent a good portion of the evening smothering this on trees around the house.until I eventually ran out.
Turns out it actually works pretty well! I don't know how it works but it somehow prevents the caterpillars from climbing back up over the layer of Crisco.
If you want more information on the gypsy moth problem click this link to find out more from CBC or the Ontario.ca website here.
Since the day's been so full I'm gonna follow Biff's advice
…and leaf, or leave, or however it goes.
Enjoy the weeks sales folks, see you soon.
CONTEST TIME!
The Costco East Fan Blog has partnered with @Greenhouse Juice to celebrate the launch of their Blue+Lavender Organic Probiotic Lemonade in select Ontario Costcos (GTA, Barrie, Orillia, Guelph, Hamilton & Niagara Falls).  Our friends in Western Canada LOVE this stuff 🙂 It's Canadian made refreshment for your Canada Day long weekend, low in sugar with hints of spirulina and maple syrup, a 2-pack of 946mL bottles goes for $9.99. (This promotion is valid on Facebook and Instagram exculsively.) We are offering a $50 Costco gift card to one lucky person who follows @greenhousejuice, tag a friend you wish you were sharing a lemonade with, and either like (on Facebook) or save (on Instagram) this post.  Tag additional friends for additional entries. Open to Cdn. residents only (it's Canada Day long weekend after all). Learn more about Greenhouse at https://bit.ly/3xwCSgS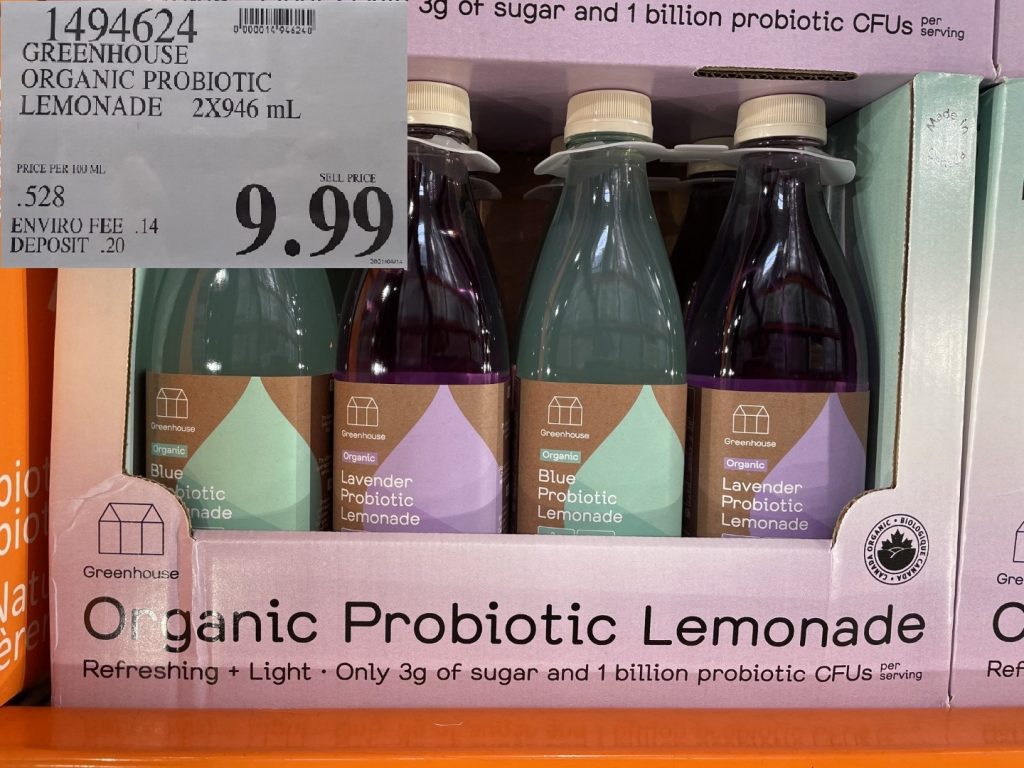 *
COVID-19 vaccinations are ramping up across Eastern Canada, follow the links below to find out if you're eligible and where they are available in your Province.
Since we are still in the third wave of COVID-19 I think it's important to remember that we're not out of the corona virus weeds yet, and each province has their own Health recommendations based on the provinces individual risk assessment and I would recommend that you follow the recommendations for your specific province. Information can be found at the following websites.
Newfoundland COVID-19 information
New Brunswick COVID-19 information
Nova Scotia COVID-19 information
Go here for the latest Costco Coronavirus updates: https://www.costco.ca/coronavirus-response.html
So there you go, a little reading material for you.
Be kind, be safe and stay healthy!
Please note:
The price at your local Costco takes precedent (or precedence) over the prices listed on this blog.
Costco liquidation/Manager's Special items (ending in .97) vary from store to store.
An asterisk (*) on the price tag means the item is not being re-ordered.
If there is something you really want, ***double check the expiry date*** as some Costco sales items do end mid-week.
***This is a fan run, independent page with no affiliation or endorsement by Costco Wholesale***
Costco Flyer Sales
Costco Treasure hunt sales