Welcome to the Costco Weekend Sales Update where I'll keep you in the loop on all the awesome sales Costco releases for the Weekend! I'll post them here and on our Facebook page for you to enjoy.
*
*
*
If you'd like to skip ahead to the comments section, click here!
*
Another glorious week has gone by, bringing another glorious batch of weekend sales and new items.
I mean who doesn't want to snag a Weber grill when it's on sale for $250.00 off???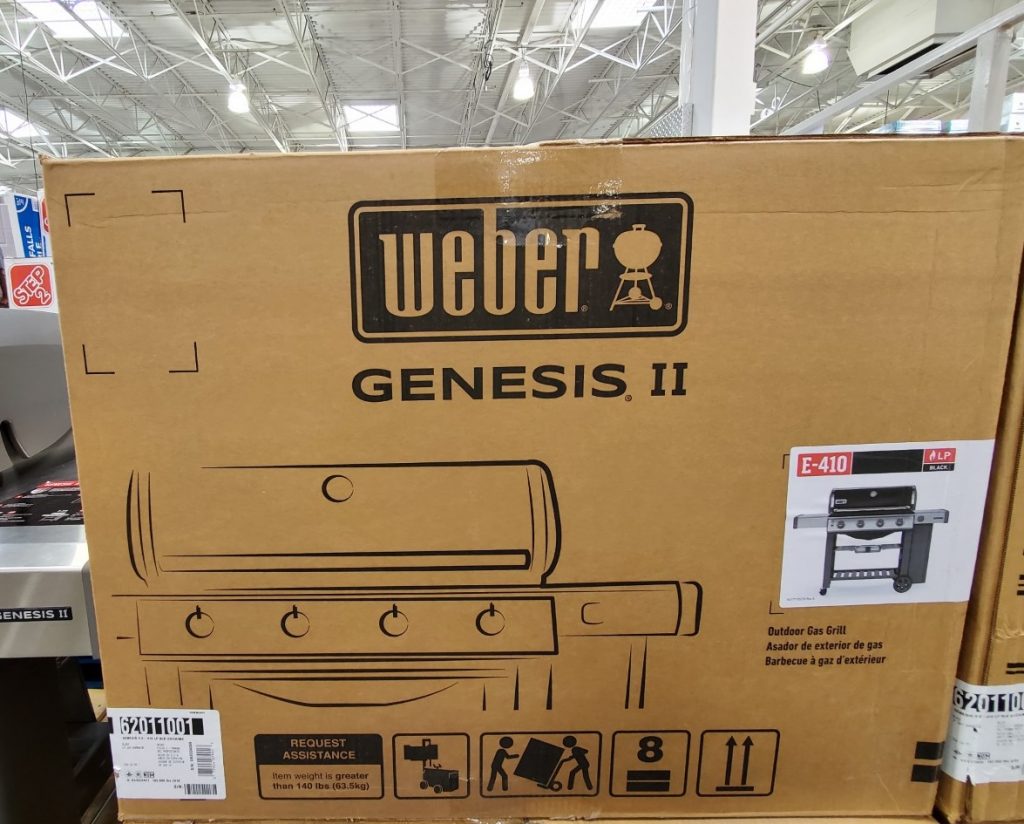 We bough a Weber grill 2 years ago and it's been amazing every time I've used it. The heat is nice and even, the hot spots are pretty limited which I love. The one that Costco has on sale (E-410) doesn't have a side burner though which while not necessary, I love. I've pan seared many a fish and plenty of bacon out side without stinking up the house. So a useful feature for us, maybe not for you. If you're in the market for a new grill, strike while the iron (or the grill in this case) is hot!
This was the first time I saw the Chrysanthemums in the aisles as well. (Lot's of buds, but only a few flowers for now)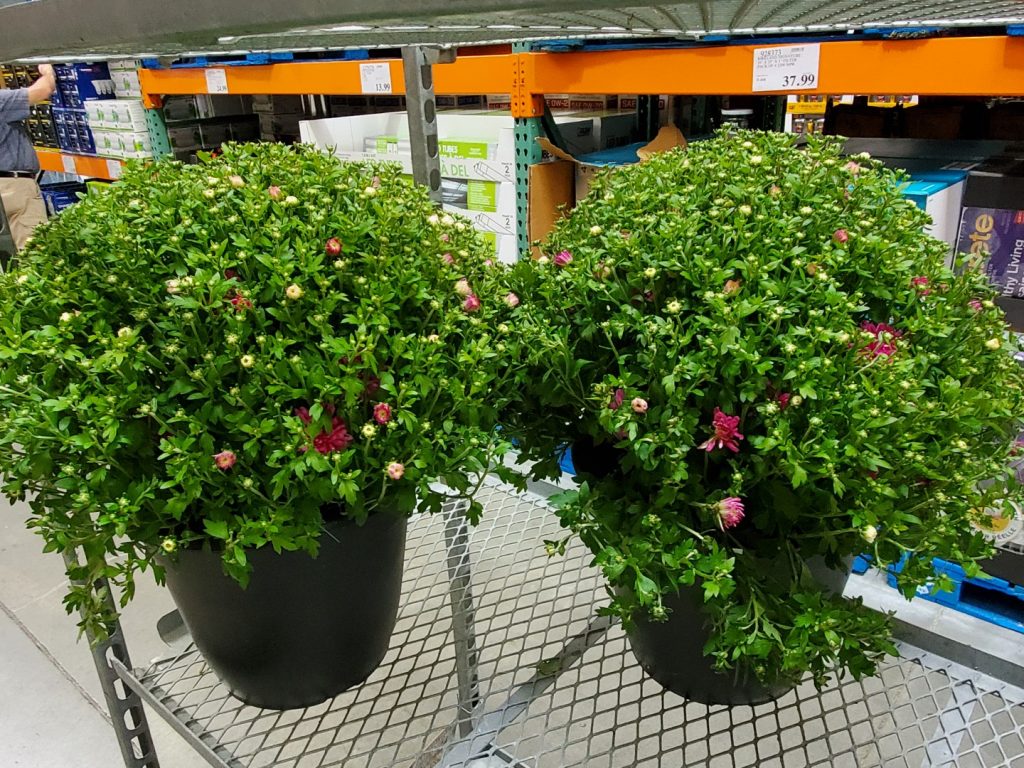 We always get a few of these and they're always full of beautiful fall colors right up until the snow falls… It's coming folks…
Costco also had the Bulbs are Easy Autumn assortments out so you can start planning ahead to your spring tulip gardens!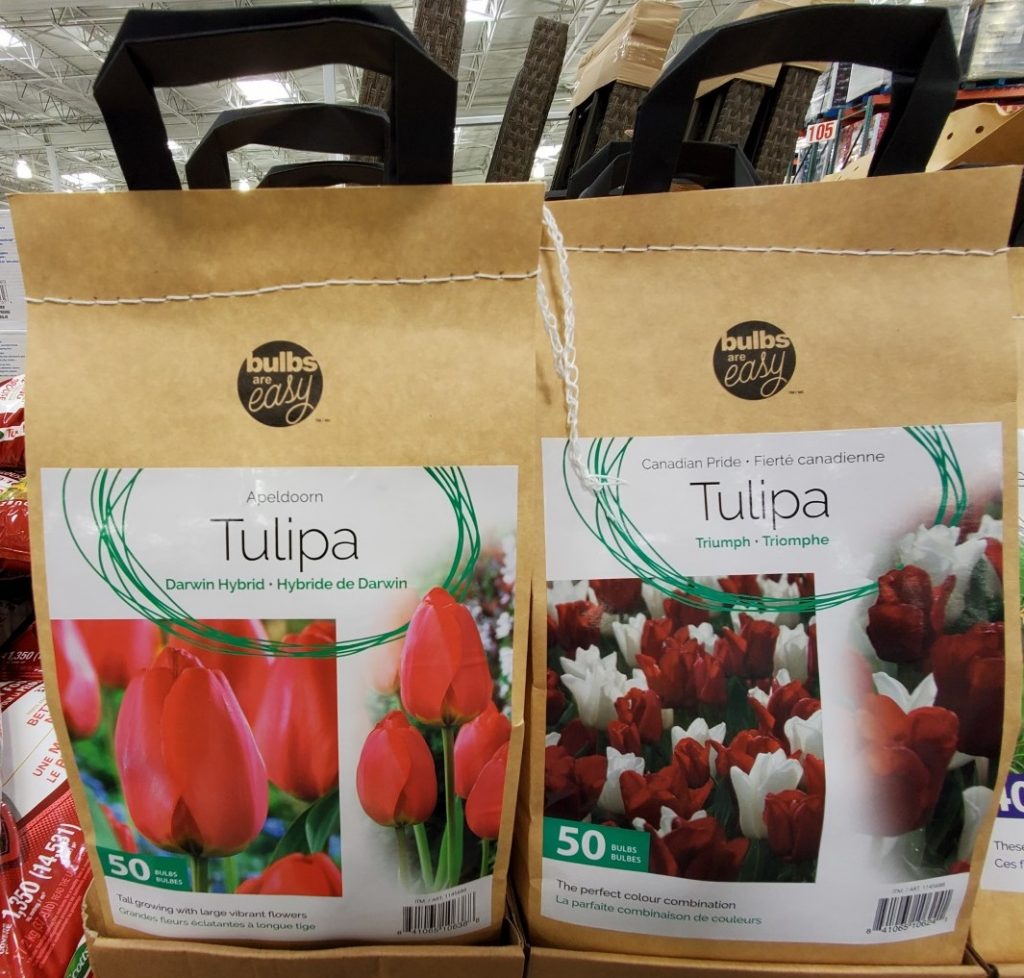 It seems like it's a ways away, but ya know… Never hurts to plan ahead a little bit right?
Anyhow here's a few more sale items this weekend.
Jet puffed Maxi Marshmallows -$3.00 @ $3.99
Chickpea spiral pasta 1 kg -$3.00 @ $8.49
Sunrise farms chicken breast burger homestyle 16 x 142 g -$3.00 @ $11.99
Dore-Mi haloumi 2 x 235 g -$2.50 @ $8.49
Keds canvas slip on ladies sizes 6-10 -$9.00 @ $19.99
Weber Genesis II E-410 propane gas grill 48,000 BTU -$250.00 @ $899.99
This Parm Crisp snack was a new one today ($17.99).
I almost bought it but I figured I'd pick your collective brains though and see if anyone has tried it yet? It looks delicious, and I'm sure it is delicious, but much like the condiment situation in my house we're trying to eat all the other snack foods before bringing anymore home, so if you tell me it's delicious I can at least use that as an excuse…
And Gummy bears, who doesn't like gummy bears???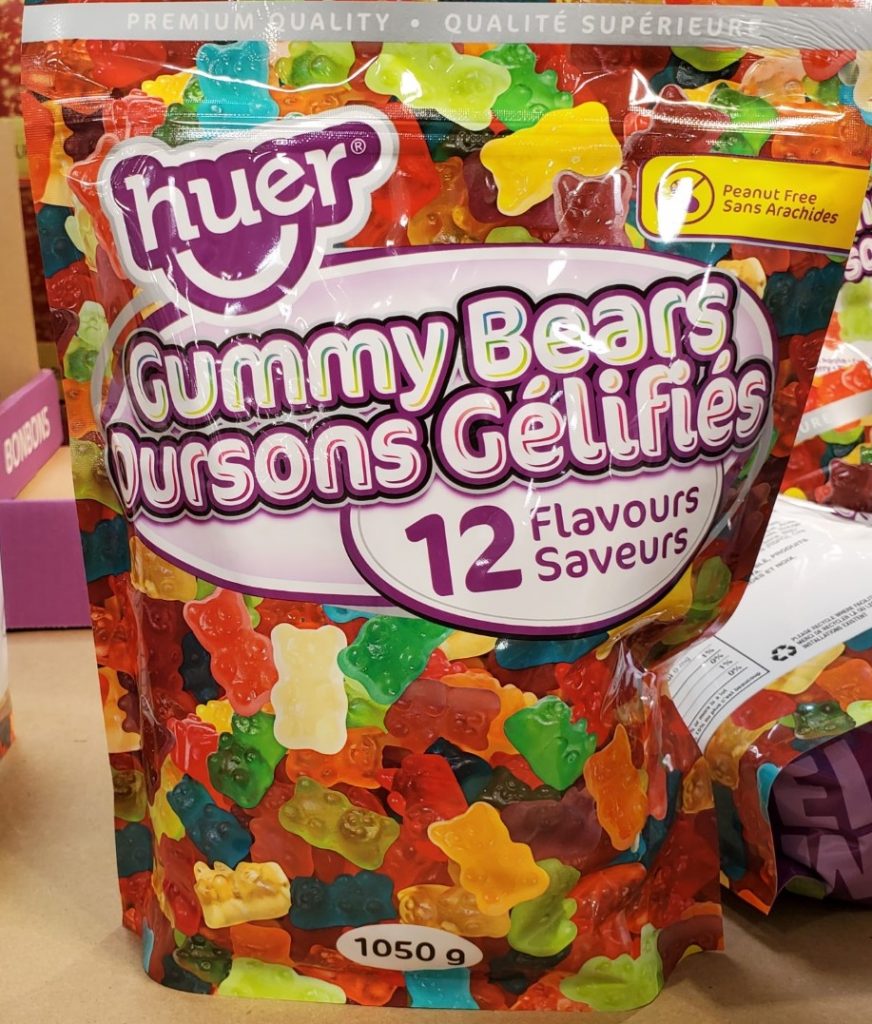 This is definitely a "bring to work" snack to share, otherwise you eat the entire bag in 2 days and feel bad about everything… The old coca cola bottle candies have the same effect, especially the sour ones!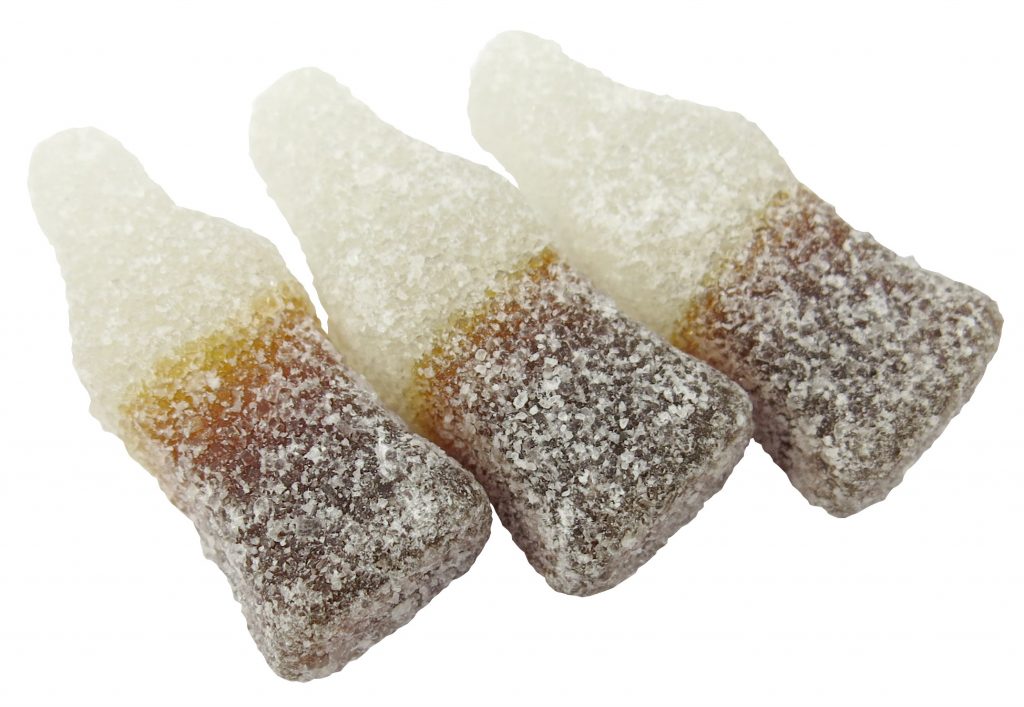 These are dangerous… I think I like these more than I like sour skittles and that's saying something. Funny though I don't really have a sweet tooth, but once I have one piece of candy it becomes difficult to stop!
Speaking of stopping, I'll stop here and let you get on with your browsing folks.
Have a great weekend, stay cool and hydrated.
And as always, stay calm and Costco on!
COVID-19 vaccinations are ramping up across Eastern Canada, follow the links below to find out if you're eligible and where they are available in your Province.
Since we are still in the third wave of COVID-19 I think it's important to remember that we're not out of the corona virus weeds yet, and each province has their own Health recommendations based on the provinces individual risk assessment and I would recommend that you follow the recommendations for your specific province. Information can be found at the following websites.
Newfoundland COVID-19 information
New Brunswick COVID-19 information
Nova Scotia COVID-19 information
Go here for the latest Costco Coronavirus updates: https://www.costco.ca/coronavirus-response.html
So there you go, a little reading material for you.
Be kind, be safe and stay healthy!
Please note:
The price at your local Costco takes precedent (or precedence) over the prices listed on this blog.
Costco liquidation/Manager's Special items (ending in .97) vary from store to store.
An asterisk (*) on the price tag means the item is not being re-ordered.
If there is something you really want, ***double check the expiry date*** as some Costco sales items do end mid-week.
***This is a fan run, independent page with no affiliation or endorsement by Costco Wholesale***
Costco Flyer Sales Aug 2nd – 29th 2021
Costco Weekend Update sales xx – xx 2021