I walk the whole store for you every Monday when Costco Sale items and Costco Flyer sales are released for the week, then post them here and on our Facebook page.
*
*
*
If you'd like to skip ahead to the comments section, click here!
Yes Jan in Waterdown, you're correct… I'm fooling no one here… I do have a sweet tooth.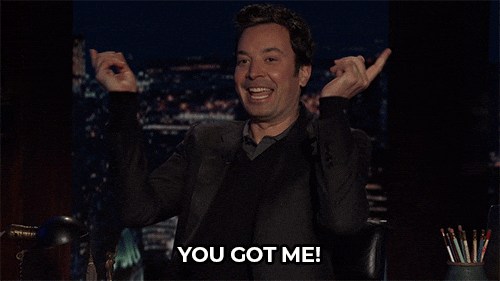 I like to pretend I don't and generally try to avoid bringing home large packages of sweet stuff because I know exactly what will happen to them…
Anyhow my sweet tooth aside, hello everybody! Hopefully you're all doing OK in this heat & humidity that never seems to go away?
There were 233 items on sale today, which is A LOT!!!
Here's just a small sample below.
Apple watch SE GPS 44MM space grey -$50.00 @ $349.99
Apple Air Pod pro -$13.00 @ $248.99
Stealth Cam trail camera kit -$20.00 @ $104.99
Tm Hortons steeped tea K-cups 72 CT -$8.00 @ $23.99
Zuru X-shot blaster fast-fill 3-pack -$5.00 @ $19.99
Body Bleu camisole 3pk. +ladies sizes XS – XXL -$4.00 @ $11.99
Bark thins dark chocolate pumpkin 482g -$2.00 @ $7.99
Zerto asiago price per kg. -$5.00 @ $16.99
Wholly guacamole organic minis 12 x 57g -$3.50 @ $9.49
All things Ziploc are on sale to help you get your food storage in order.
I mean obviously you don't have to use them just for food, right? I mean I once went through my entire Lego collection and separated all the different bits into different Ziploc large freezer bags. (is that a little OCD???) Just an example though, but you get where I'm going, ya? Cable ends, loose guitar picks, spare change, face masks, dead batteries that need to be recycled properly (which I hope you're all doing? If not you can always check with your local city recycling center for more info.) The list could go on, however I won't for the sake of us all.
Those huge boxes of Ontario peaches are on sale right now for $8.99 and they looked delicious!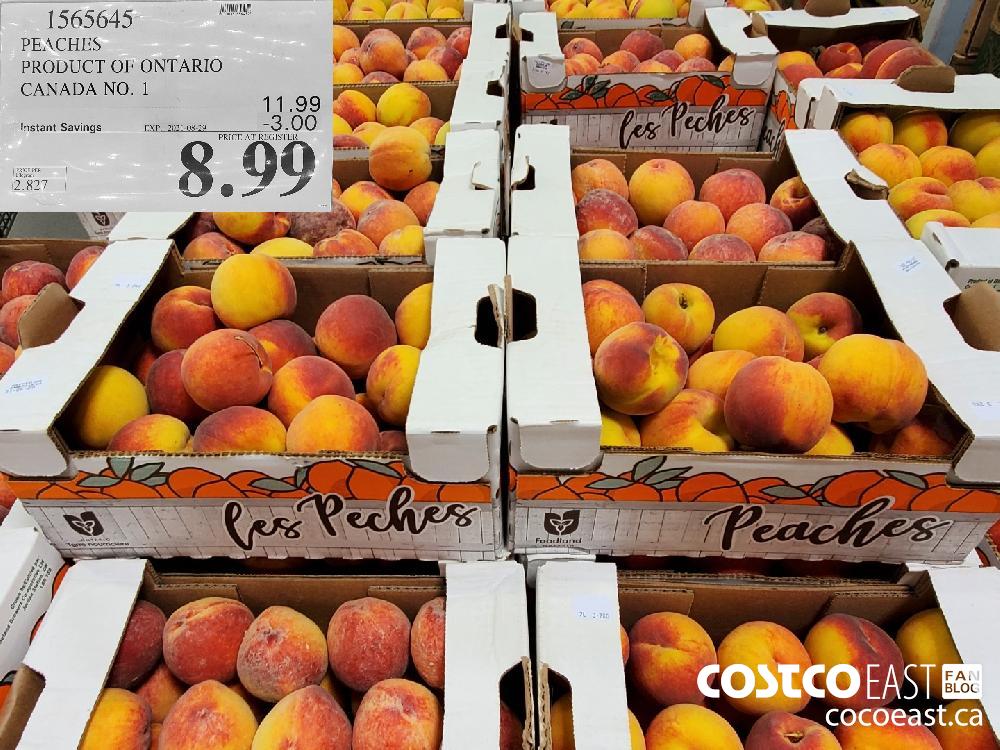 That is however alot of peaches to eat, so I'm curious what you folks would do with all of those? Freeze them? Make deserts?? Or just eat lots and lots of peaches??? (probably a better alternative to the coca-cola candy bottles I mentioned last week huh?)
Wholly Guacamole organic minis 12 x 57 g are on sale for $3.50 off @ $9.49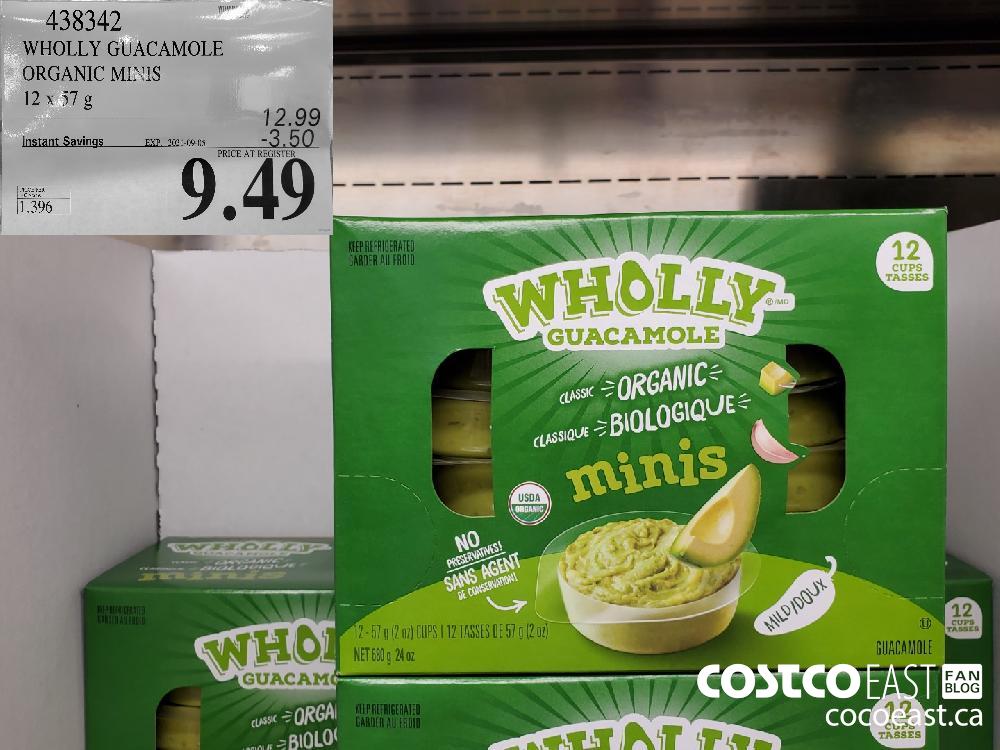 I'm sure I've said it before but these little Guac snacks are actually really delicious, not just for dipping, but make your own "avocado toast" or adding to any sandwich. And how about adding this to a taco, burrito or anything else Mexican food oriented??? It works really well! I love making my own Guacamole, but as time gets tighter sometimes it's just nice to have something that tastes great and is ready to use. Another benefit is the small size (as much as I hate the extra packaging) is that it won't brown and go bad on you. If you've made guac before you know it starts to brown really quickly, so having single (ish) servings of it can be really handy.
And of course I couldn't go too long without including pictures of the kitties. I know Ewok and Dexter wanted to say hello, I just happened to catch them both napping, and who can resist waking up a cute napping cat? Not me!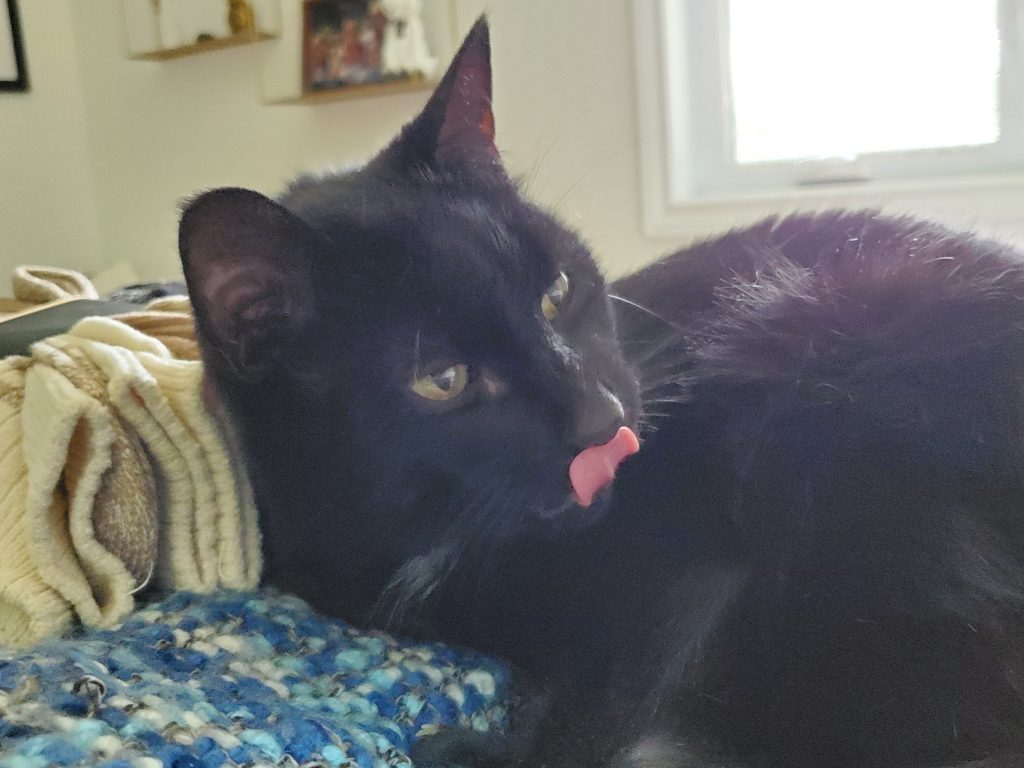 With that, have a great week folks! Stay cool, safe, healthy and enjoy those sales!
Cheers!
*
COVID-19 vaccinations are ramping up across Eastern Canada, follow the links below to find out if you're eligible and where they are available in your Province.
Since we are still in the third wave of COVID-19 I think it's important to remember that we're not out of the corona virus weeds yet, and each province has their own Health recommendations based on the provinces individual risk assessment and I would recommend that you follow the recommendations for your specific province. Information can be found at the following websites.
Newfoundland COVID-19 information
New Brunswick COVID-19 information
Nova Scotia COVID-19 information
Go here for the latest Costco Coronavirus updates: https://www.costco.ca/coronavirus-response.html
So there you go, a little reading material for you.
Be kind, be safe and stay healthy!
Please note:
The price at your local Costco takes precedent (or precedence) over the prices listed on this blog.
Costco liquidation/Manager's Special items (ending in .97) vary from store to store.
An asterisk (*) on the price tag means the item is not being re-ordered.
If there is something you really want, ***double check the expiry date*** as some Costco sales items do end mid-week.
***This is a fan run, independent page with no affiliation or endorsement by Costco Wholesale***
Costco Flyer Sales Aug 2nd – 29th 2021
Costco Treasure hunt sales