I walk the whole store for you every Monday when Costco Sale items and Costco Flyer sales are released for the week, then post them here and on our Facebook page.
We've partnered with @vegaplantnutrition to promote the chocolate Vega Sport Plant-based protein powder available at Costco for $49.99!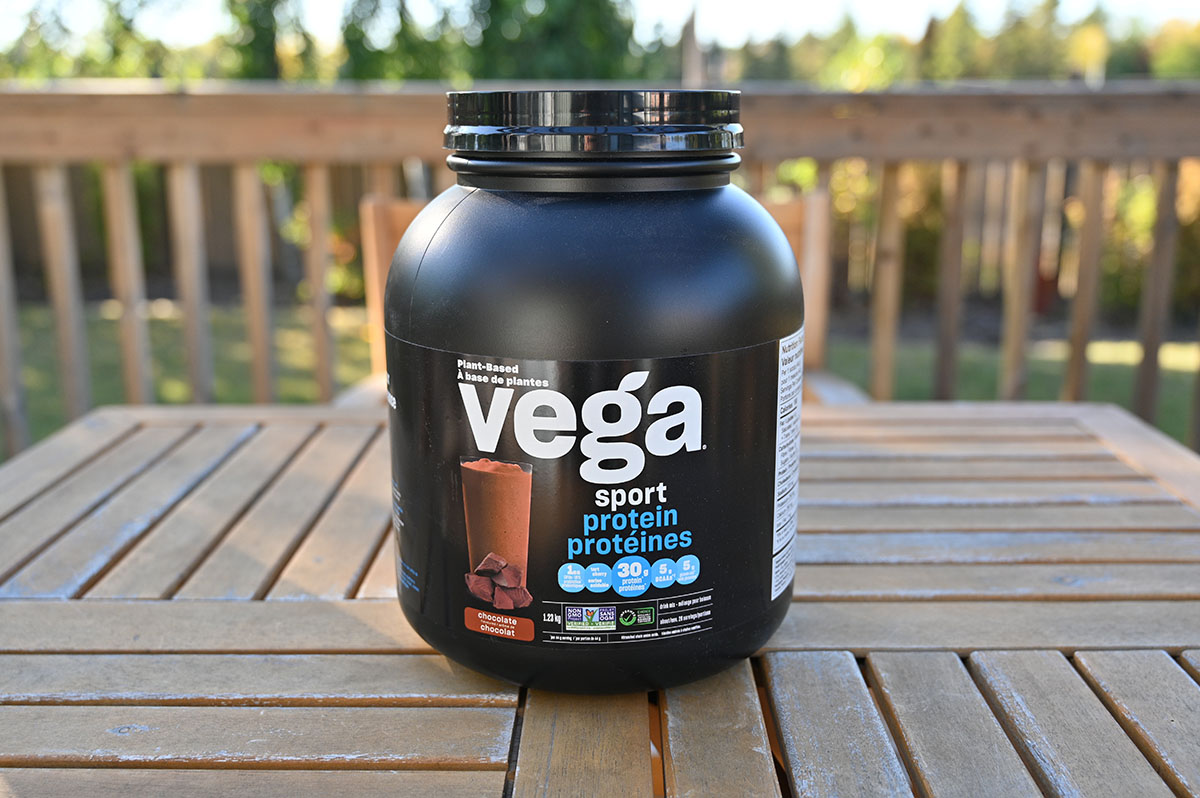 I've added this to my morning routine, and I've gotta say I quite enjoy it.
It's got a subtle chocolatey nutty flavor to it, but it doesn't have that chalky/powdery aftertaste that I've experienced before with other powdered protein mixes. This is more of a pleasure to drink, as opposed to a "I have to drink this" experience. The powder mixes up easily in a blender bottle, (so no fuss if you're just mixing it with water) and it contains all the essential amino acids, 30g protein (more grams of protein per serving than any other plant-based protein available at Costco) and probiotics I need to get me going for the day!
But why stop at just protein shakes, You could add this to food as well! Add it to oatmeal, or make your own protein pancakes or waffles. You could even make some delicious protein packed cookies!
Add some deliciousness to your cart on your next trip to Costco, and give the Vega Sport Plant-based protein powder a try!
If you'd like to skip ahead to the comments section, click here!
Hey there everyone!
Out of an abundance of caution I did not head in to Costco today. Thankfully my buddy was able to swing in for me to snag all of the new sales.
It's a brand new month long flyer sale starting today, so there's lots of new stuff to take in.
Mother Earth Cider vinegar 1.9L is on sale for $6.99.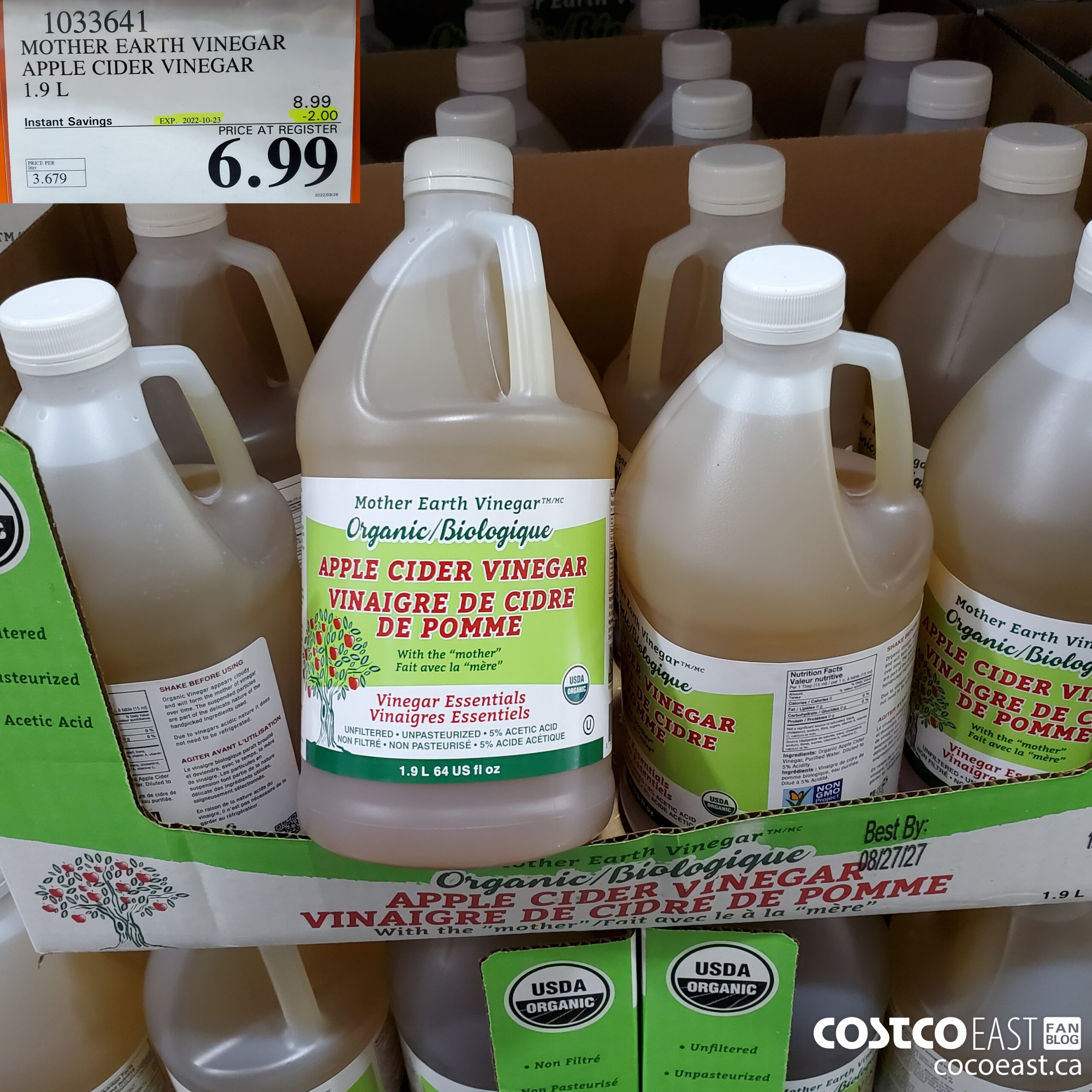 I picked up 2 of these last time they were on sale and still have 3/4 of one left, so I'll probably grab one more of these this month to keep us stocked up. It is delicious after all!
The Kidde Co/Gas multi alarm is on sale for $15.00 off @$49.99.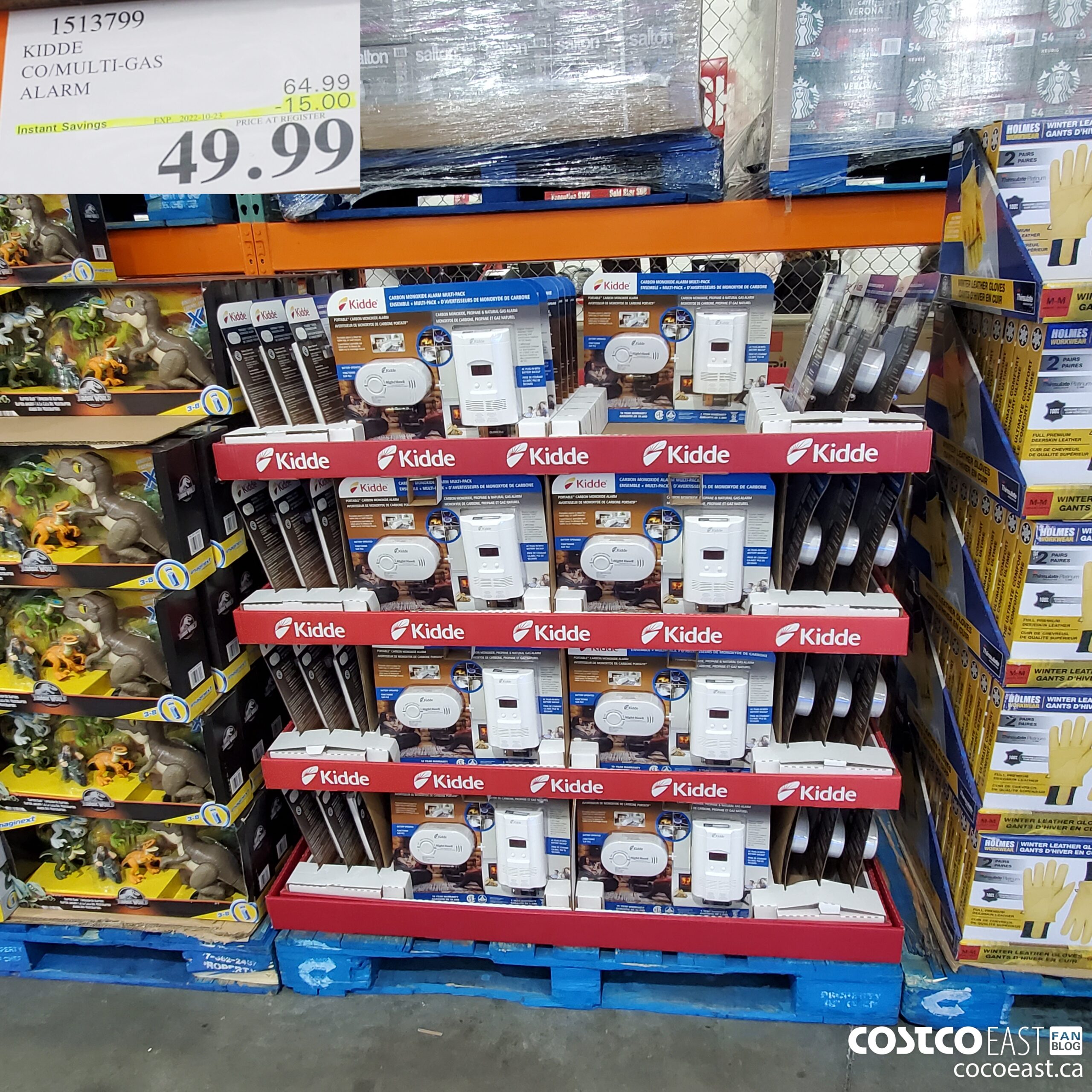 I was going to get one of these today, but that'll have to wait until Friday. I mentioned in the flyer preview post that I'd be needing this since we did have an "incident" months ago where the propane/natural gas alarm would have come in handy… Always check your gas stoves and make sure they're actually off! (Whoops!)
The Shark Rocket Pet Pro vacuum is on sale for $50.00 off. We've had 2 Shark vacuums now, and love them!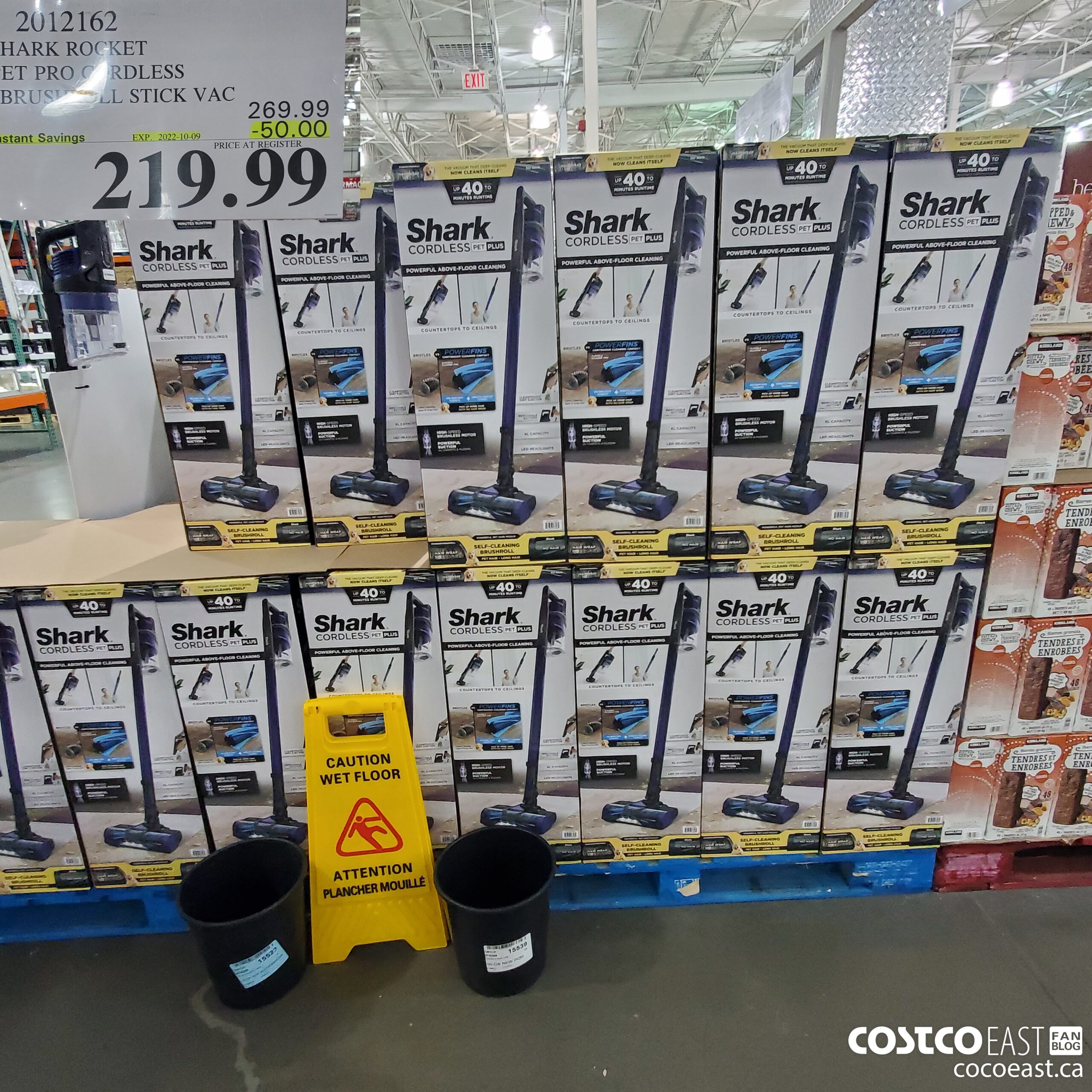 Though in this picture it looks like they could've used a shark Mop, not a vacuum…
And last one I'll touch on is of course the Food Saver rolls and pre-cut bags being on sale for $29.99.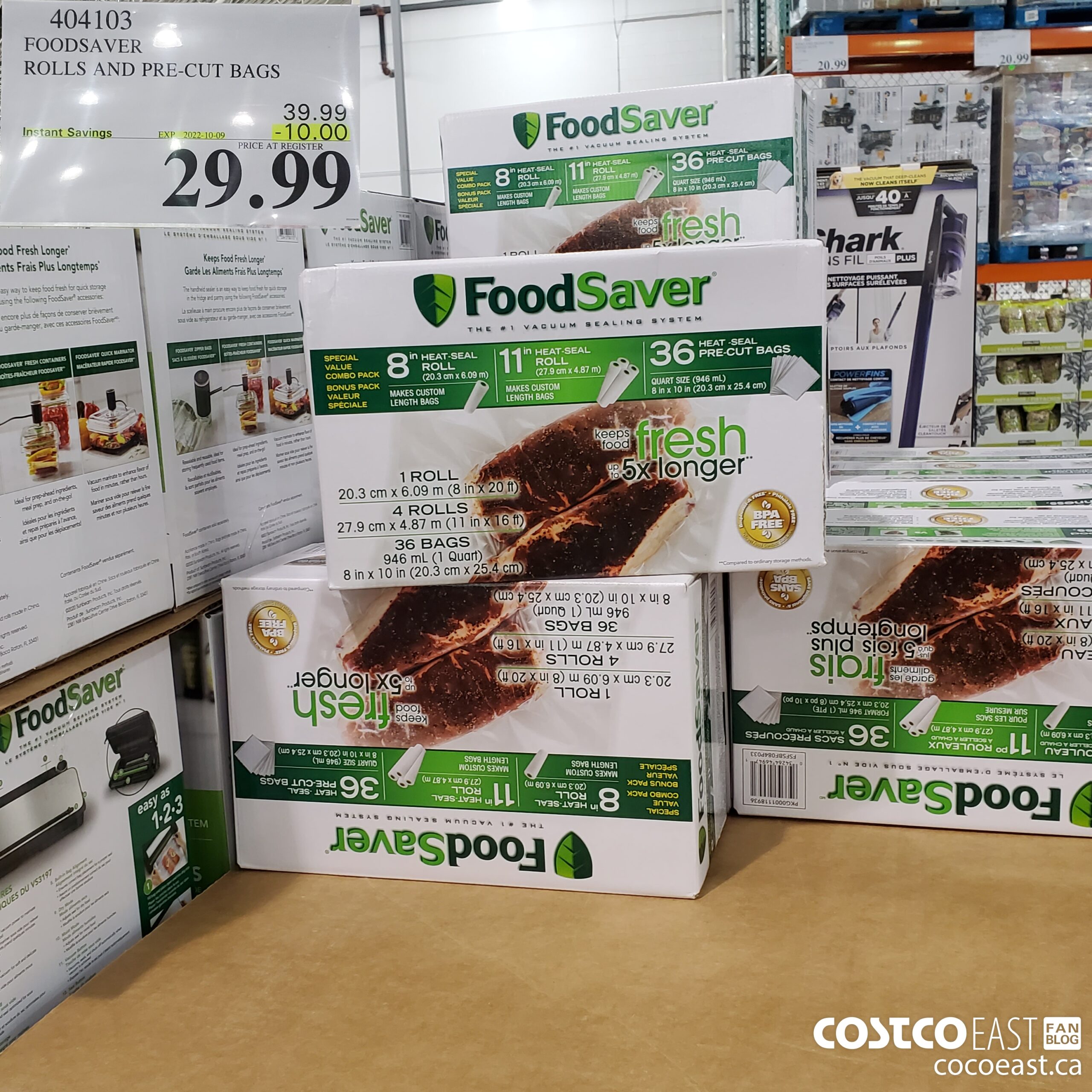 You can bet those will be a quick addition to my cart when I able to get to Costco!
Anyhow, it's well past my bed time. Dexter is not so subtly waiting for me, and I do need to get some rest.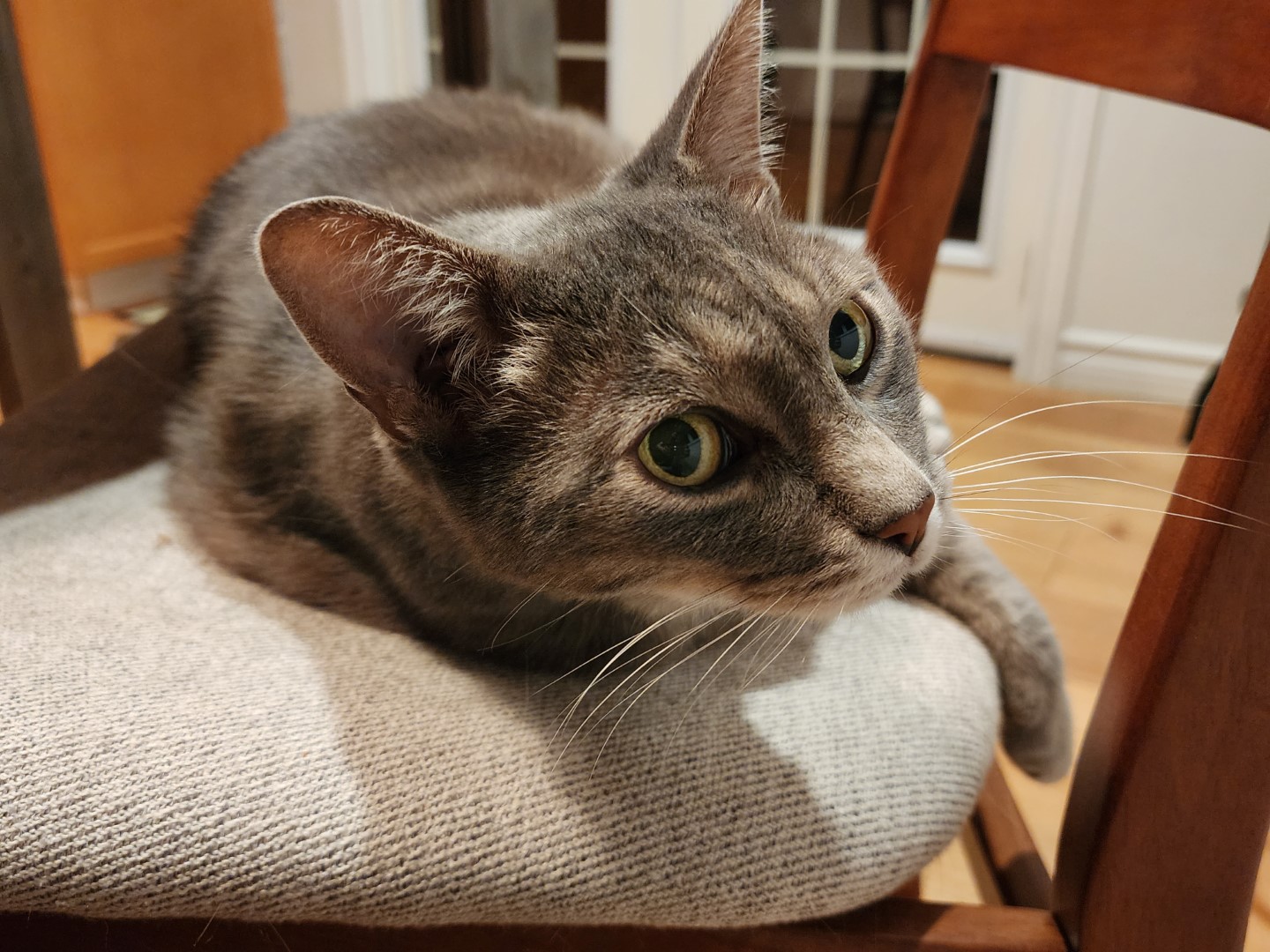 Have a great week folks, I'll be seeing you again soon!
***This is a fan run, independent page with no affiliation or endorsement by Costco Wholesale***
Please note: The price at your local Costco takes precedent (or precedence) over the prices listed on this blog. Costco liquidation/Manager's Special items (ending in .97) vary from store to store. An asterisk (*) on the price tag means the item is not being re-ordered.
If there is something you really want, ***double check the expiry date*** as some Costco sales items do end mid-week.
Costco Flyer Sales Sept 26th – Oct 23rd 2022

Costco Treasure hunt sales Sept 26th – Oct 3rd 2022