Welcome to the Costco East Flyer Sales preview for Sept 26th – Oct 23rd 2022! I've posted the entire flyer so we can plan our shopping trips!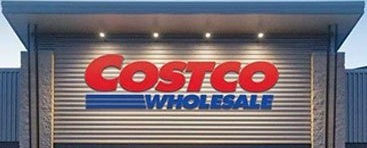 Please note:
The price at your local Costco takes precedent (or precedence) over the prices listed on this blog.
Costco liquidation/Manager's Special items (ending in .97) vary from store to store.
An asterisk (*) on the price tag means the item is not being re-ordered.
If there is something you really want, ***double check the expiry date*** as some Costco sales items do end mid-week.
***This is a fan run, independent page with no affiliation or endorsement by Costco Wholesale***
If you'd like to skip ahead to the comments section, click here!
I love a good 'ol Costco flyer sale preview!
I like that they've gone back to this one being a full month instead of 2 weeks, I feel like that gives us all a bit more time to get our lists prepped and our stocking done. Especially if you live a little farther away from your Costco warehouse, this is way better!
I know that I'll be grabbing a few of the Oliveri skillet gnocchi for my Sister while they're on sale for $2.50 off. Could also be a good candidate for portioning and freezing with the food saver!)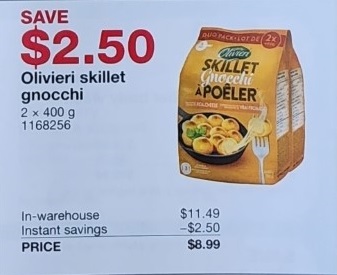 And I know there have been a few reader who love these Tuxedo triple chocolate cake bites, so I imagine there will be a few mouths watering with this upcoming sale!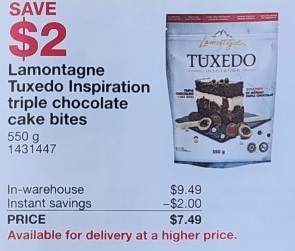 Of course no sooner did I buy these Roots ladies' socks do they go on sale for $4.00 off… Figures!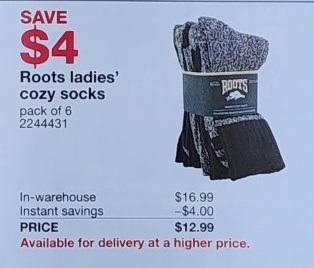 I'll need to see if I can find my receipt and get a price match!
And as warmer sock are coming into season, so is cold/flu season unfortunately.
Getting a head start on boosting your immunity is never a bad thing, and I'll likely grab some Cold-FX once it's on sale. I'll add the Braun no-touch thermometer to my cart as well. These were in such short supply when the pandemic hit, I think it's probably a good idea to have one around just in case.
Of course helping to stave off the cold is always better with Vitamin C, and Jamieson vitamin C + zinc tablets will be on sale for $3.50 off.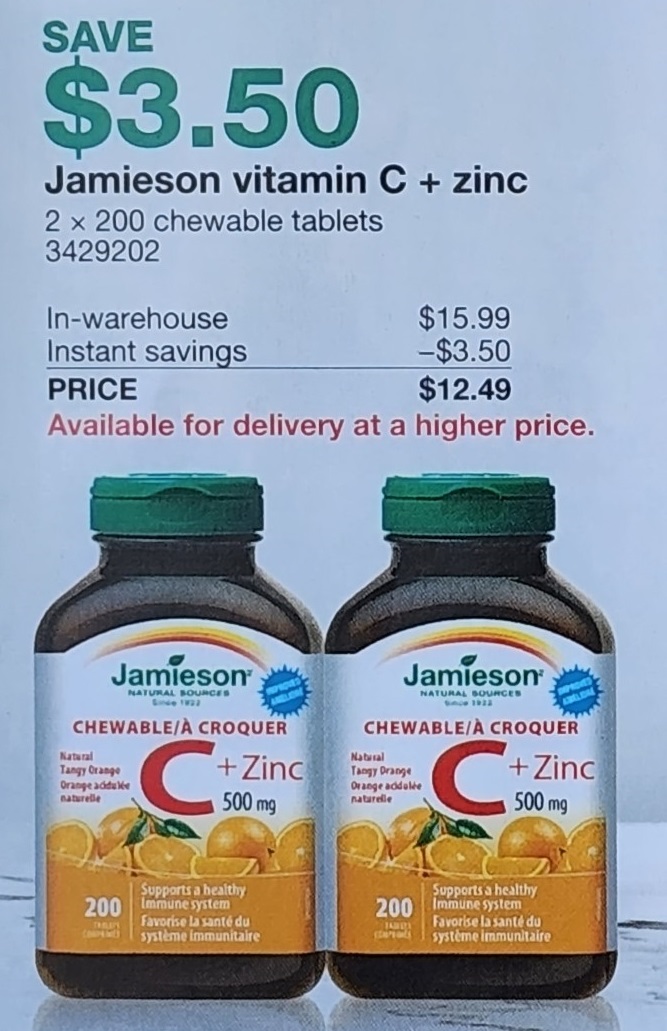 Those will be an easy add to my cart, plus they taste like candy!
Last one I'll highlight is this one.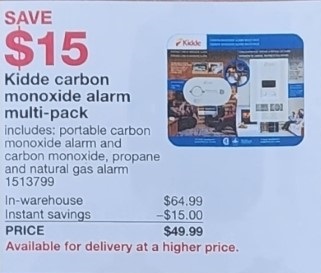 AS we get into the season of having doors and windows closed more often, checking our alarms (and their batteries) is always a good idea, and if you cook with a gas range/stove this pack includes a natural gas/propane alarm as well… Might not seem too important, but we ran into an issue 4 or 5 months ago (I think) where one of our gas range burners was accidentally "bumped" onto a high setting for quite sometime. It wasn't until bedtime we noticed the smell and figured out what was going on, this alarm could have potentially been a lifesaver- so you'd better believe it's on my list!
With that, I'm going to go and check my stove!
Enjoy checking out the upcoming sales folks, and I'll see you soon!
Be kind, be safe and stay healthy!

Costco Flyer sale preview Sept 26th – Oct 23rd 2022
Costco Flyer Sales Sept 12th – 25th 2022