I walk the whole store for you every Monday when Costco Sale items and Costco Flyer sales are released for the week, then post them here and on our Facebook page.
It's funny the things you start to notice when you've been doing something a while… The last few week I've had a new "treasure hunt" on my mind as I walk the thinned out aisles as it turns out people don't like returning products to their proper home.
I'm sure some of you remember the classic Sesame street song & game "one of these things is not like the other"?
Well let's play a round folks!
As you can see lots of those things aren't like the others!
I totally understand that sometimes you wind up getting towards the end of your shop and you look down into your cart and think "wait, do I really need guacamole chips? Didn't I just buy chips last week? I don't have dandruff (Ewok and I do sometimes) why is head and shoulders in my cart?"
I've done that too, looked down into the wheeled cage of spending and thought… Most of this needs to go back, I can't look my partner in the eyes and say that we really needed a 4 lb bag of cheese curd…
That's just pure laziness there folks. If you don't want the pineapple don't leave it on the spaghetti, just walk it back over to the pineapples.
Rant complete.
As you all know there's a whole new bunch of flyer sales happening this week so let's take a peek at some of them.
Venus sensitive disposable razors pack of 15 -$8.00 @ $21.99
Royal Red krill oil plus 750 mg 120 softgels -$6.00 @ $23.99
Kirkland Signature moist flushable wipes pack of 632 -$4.00 @ $14.99
Clif Bar variety pack 18 x 68g -$4.00 @ $14.99
Braun Series 8 shaver kit -$40.00 @ $139.99
Tre Stelle Asiago cheese 500g -$3.00 @ $8.99
Healthy Choice Greek yogurt bars 14 x 80ml -$2.50 @ $7.49
Nongshim Tonkotsu ramen 6 x 101g -$3.00 @ $10.99
Also as a side note here I've included all of the Executive member sales in a separate section for you to enjoy!
I noticed that Rao's marinara sauce ( 2 x 770g) is on sale for $10.49 ($3.00 off)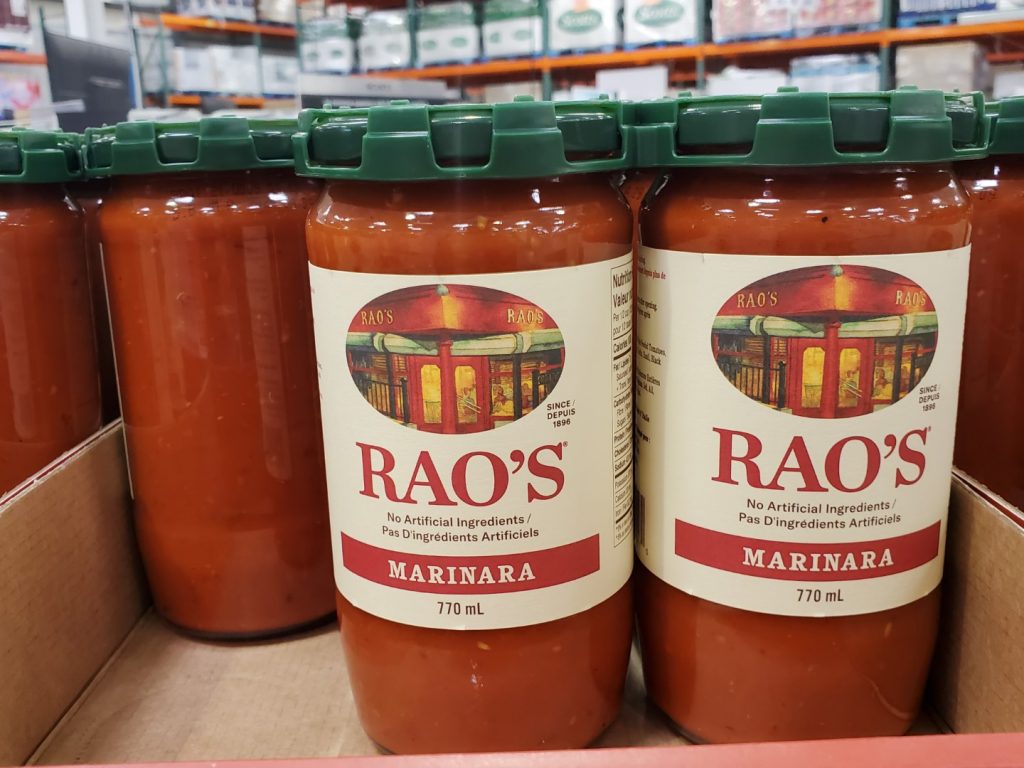 So I guess that means I can't avoid the pasta sauce showdown anymore, that'll happen soon I promise this time!
The Nongshim Tonkotsu ramen noodles are on sale right now too as well for $10.99 ($3.00 off)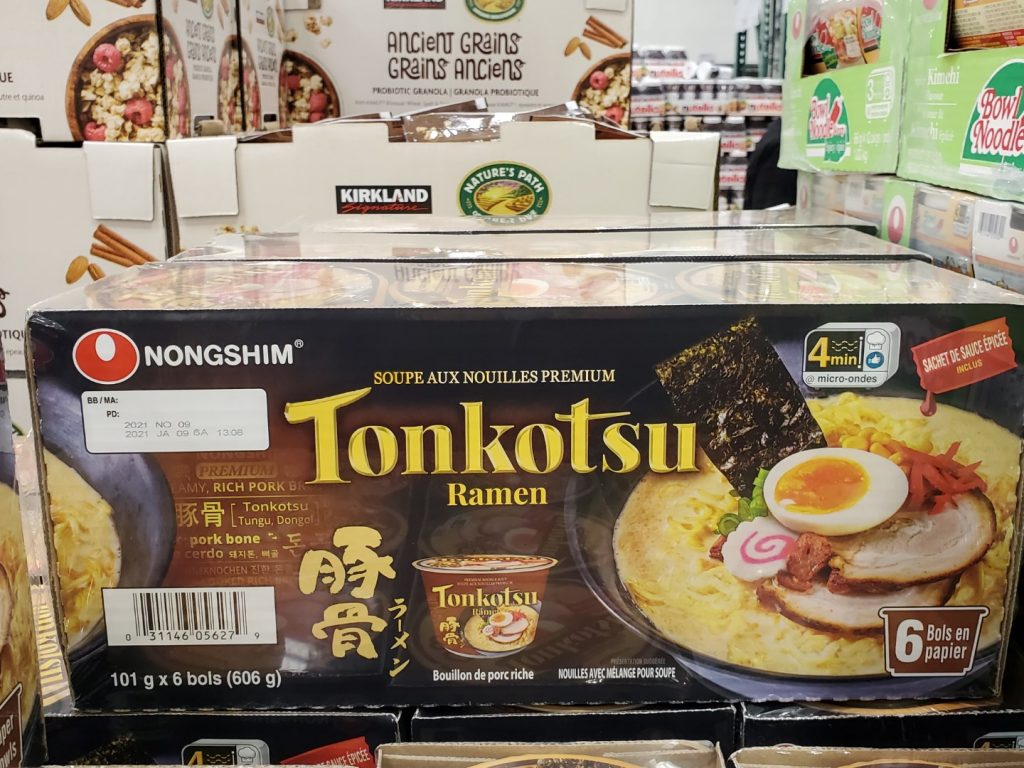 And while I do enjoy the Spicy Kim-Chi Bowl noodle brand, I think the Nongshim has a bit more going on flavor-wise. (A few other people commented that as well)
Kirkland Signature microwave popcorn is on sale as well ($2.50 off) for $10.49 as discussed in the flyer preview post.
I'm pretty sure we've had popcorn at least 3 times since that post, so odds are we're running low now thus I'll be needing to pick one of these up before the end of the month. One simply cannot run out of popcorn, that would be a sin!
Thank you for all of the Birthday wishes for my partner folks, we had a great weekend! No parties, but ya know still had a good time. Once this is all over with we're all going to have a lot of belated partying to catch up on that's for sure!
And now I need to catch up on giving Ewok some attention. He is sitting next to me waiting for me to wash his face… Any one else's cats do this? Or I guess I should say does any other cat owner wash their cats faces? (Or am I the only crazy one???)
Who am I kidding, I know I'm crazy!
OK folks, I'm gonna call it here as I think I've rambled on enough.There's a ton of sales to look through so you'd better get on it!
Have a great day and night folks and remember.
Stay Calm and Costco On!
(Oh and to the couple I met today in Costco, it was very nice to meet you! Don't be afraid to say hi if you see me folks as I'm always happy to chat.)
Here's some great news for those of you who are 60 & above and looking to get your first dose of a COVID-19 vaccine! You're able to book an appointment now to get it at select Costco pharmacies! (Click this link to go to the booking page)
Since we are in the third wave of COVID-19 I think it's important to remember that we're not out of the corona virus weeds yet, and each province has their own Health recommendations based on the provinces individual risk assessment and I would recommend that you follow the recommendations for your specific province. Information can be found at the following websites.
Newfoundland COVID-19 information
New Brunswick COVID-19 information
Nova Scotia COVID-19 information
Go here for the latest Costco Coronavirus updates: https://www.costco.ca/coronavirus-response.html
So there you go, a little reading material for you.
Be kind, be safe and stay healthy!
Please note:
The price at your local Costco takes precedent (or precedence) over the prices listed on this blog.
Costco liquidation/Manager's Special items (ending in .97) vary from store to store.
An asterisk (*) on the price tag means the item is not being re-ordered.
If there is something you really want, ***double check the expiry date*** as some Costco sales items do end mid-week.
***This is a fan run, independent page with no affiliation or endorsement by Costco Wholesale***
Costco Executive Member coupons May 3rd – 16th 2021
Costco Treasure hunt sales May 3rd – 9th 2021