The Costco East & West Fan Blogs have partnered with L'Oréal Paris to help them promote The Voluminous Lash Paradise Mascara & Infallible Never Fail Eyeliner which are available at Costco Warehouses Canada-wide.

This is a paid promotion and all opinions are my own… And my partners opinion… And the opinions of Co-workers who happen to be excellent testers. With that being said, I would never promote a product that I didn't sample and believe in.

***Read to the end of this review to find out how you can win 1 of 3 $50 Costco Cash cards!***
So on that note a big thanks to everyone who takes the time to read this, and thank you to my reviewers!
L'Oréal Paris Voluminous Lash Paradise Mascara & Infallible Never Fail Eyeliner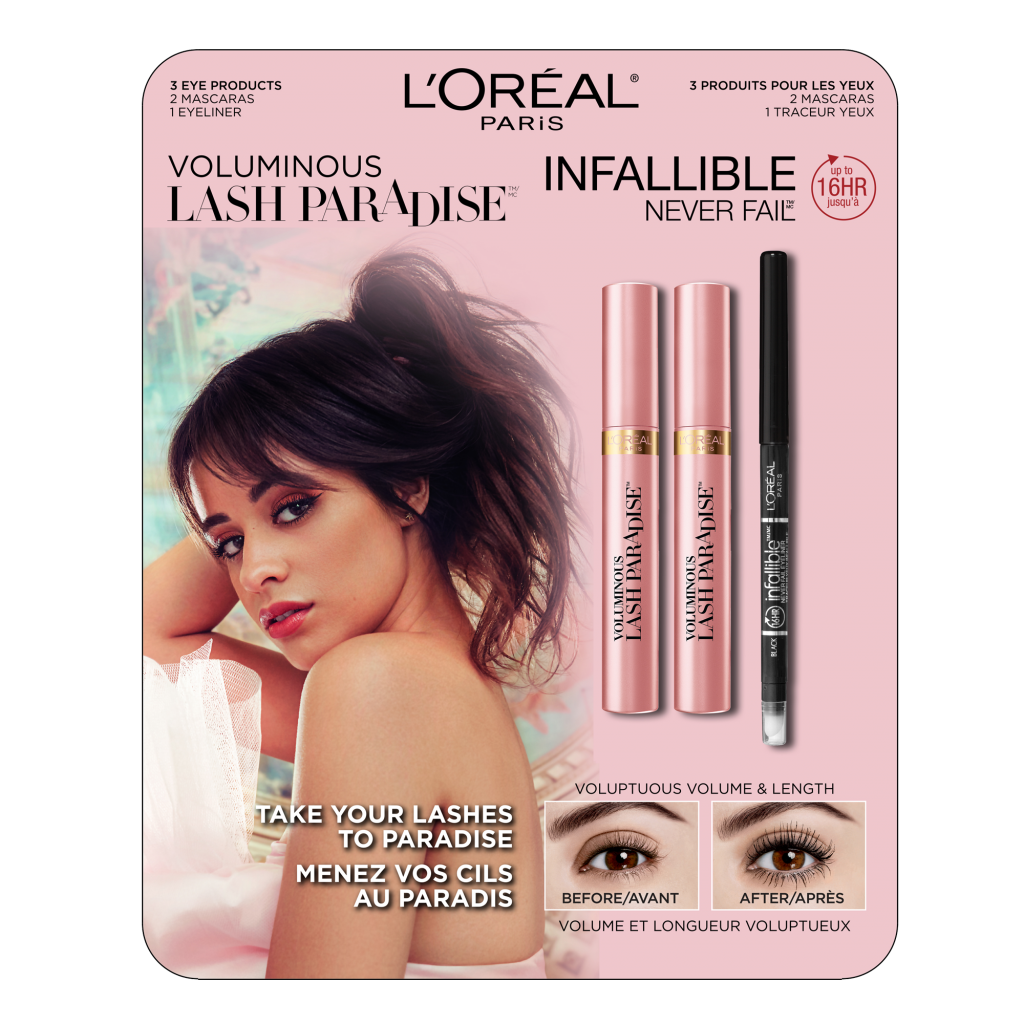 As you may recall Mascara and eyeliner aren't on my shopping list. Thankfully I have a few volunteers who are happy to help out, especially when L'Oréal asks to review eyeliner and mascara and it just so happens that L'Oréal Paris has released a kit at Costco that includes two Voluminous Lash Paradise Mascaras in the shade blackest black and one Infallible Never Fail Eyeliner in black together in one pack for $xx.xx.
The Voluminous Lash Paradise mascara is a favorite amongst my reviewers, they even love the sleek rose gold tube.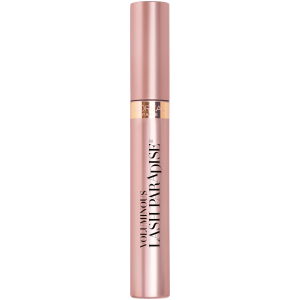 They both loved the shape of the wand and bristles which have a silky glide feeling whispy and light on their lashes and added lots of volume and length. It also has great staying power, lasting all day while still feeling soft and not flaking off.
As the mascara color is called "blackest black" you would imagine it would be true to it's name and be pretty black and based on the comments from the Ladies the color really helps to make your eyes pop!
My one reviewer said "I absolutely love L'Oréal's Lash Paradise Mascara. It provides both volume and length while not making lashes super clumpy! It is very black and makes lashes look fluffy. Lash Paradise is definitely the best mascara available at the drugstore."
They both agreed as well that when it came time for removal it was a breeze, coming off easily with eye makeup remover and being gentle on sensitive eyes.
The Infallible Never Fail Eyeliner is a mechanical eyeliner pencil with a built-in smudger and sharpener.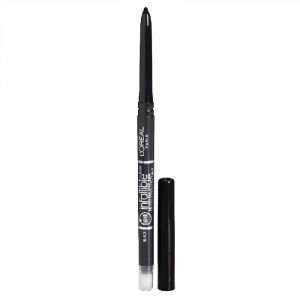 It's nice and lightweight and easy to handle, which is important when using pointy things around your eyes! Application was smooth and has an easy glide making it easy to get a subtle daytime look and the smudger worked beautifully for a smokey eye effect. An added benefit (as with the Voluminous Lash Paradise Mascara) is that it is easy on sensitive eyes. It glides on and doesn't feel like you're going to rip your eyelid which I imagine we would all like to avoid!
In the days of being masked up all the time, constant zoom calls & online learning I've noticed people are spending a lot more time on their eye make-up routines, and with Voluminous Lash Paradise Mascara & Infallible Never Fail Eyeliner in one package L'Oréal Paris has your lashes & lids taken care of!
A big thank you L'Oréal for allowing us to test and review the Voluminous Lash Paradise Mascara & Infallible Never Fail Eyeliner and thank you as always for reading folks!
These great products are available at Costco warehouses Canada wide for $19.99
*
COSTCO $50 CASH CARD CONTEST INFORMATION
L'Oréal has provided 3 $50 Costco cash cards for us to give away! We will be holding a contest on Facebook & Instagram and all you have to do is to comment on the L'Oréal Paris Voluminous Lash Paradise Mascara & Infallible Never Fail Eyeliner review post and comment with your favorite eyeliner color. You can go directly to the posts by clicking either of these links: ***FACEBOOK*** ***INSTAGRAM***
No purchase necessary. Contest ends Saturday May 8th, 2021 at 11:59 pm (ET). Open to Residents of Canada, 18+.

Conditions apply. 1 entry/person. Correct answer to math skill-testing question required. Contest is not sponsored by Instagram® / Facebook®. Winner will be announced via Facebook on Sunday, May 9th, 2021 by 9:00 PM (ET). Winners will be contacted no later than Monday,May 10th, 2021 at 9:00 PM (ET) to claim prizes. ***Contest Ended Sunday May 9th 2021, thank you for entering!***

*Thank you so much for reading this review! Entries for the contest must be entered on Facebook or Instagram (links are provided in the post). Unfortunately, comments on this blog post will not be considered a valid entry! Good Luck Everyone!*
***This is a fan run, independent page with no affiliation or endorsement by Costco Wholesale***