I walk the whole store for you every Monday when Costco Sale items and Costco Flyer sales are released for the week, then post them here and on our Facebook page.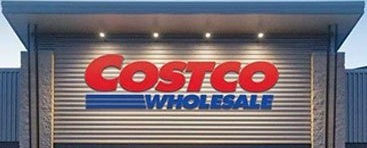 *
*
*
If you'd like to skip ahead to the comments section, click here!
Hello and welcome to brand new week of Costco sales everybody!
This is the first day of a new flyer that will take us into April, and this week there are 175 new sales to take in!
Ziploc sandwich bags & medium/large freezer bags are all on sale for $3.50, $3.70 and $4.00 off.
So a great time to stock up on those.
Cashmere premium 2 ply bathroom tissue is on sale for $5.00 off.\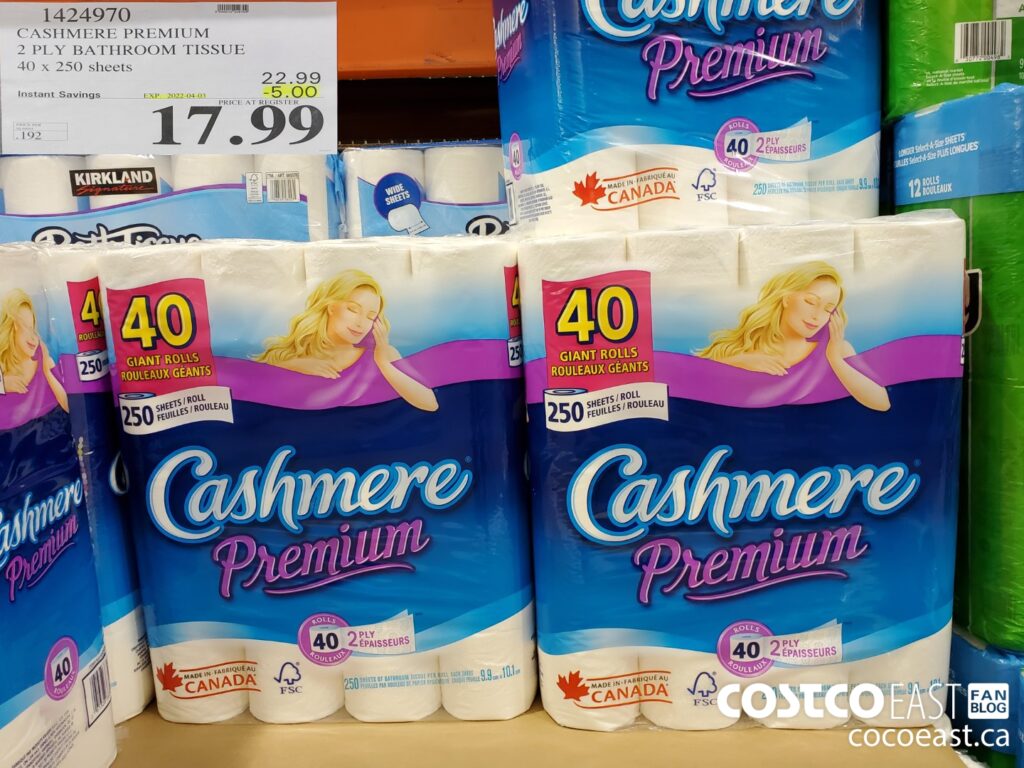 Just in case you forgot it was 2 years ago that you had to line up at Costco at least an hour before they opened and maybe you'd be lucky enough to get your hands on some TP. (You can read that post here from March 12th 2020) Hard to believe that was 2 years ago now…
Another hot commodity those days were the all important Lysol wipes that someone, somewhere still likely has a garage full of them. Well they're on sale now for $4.00 off.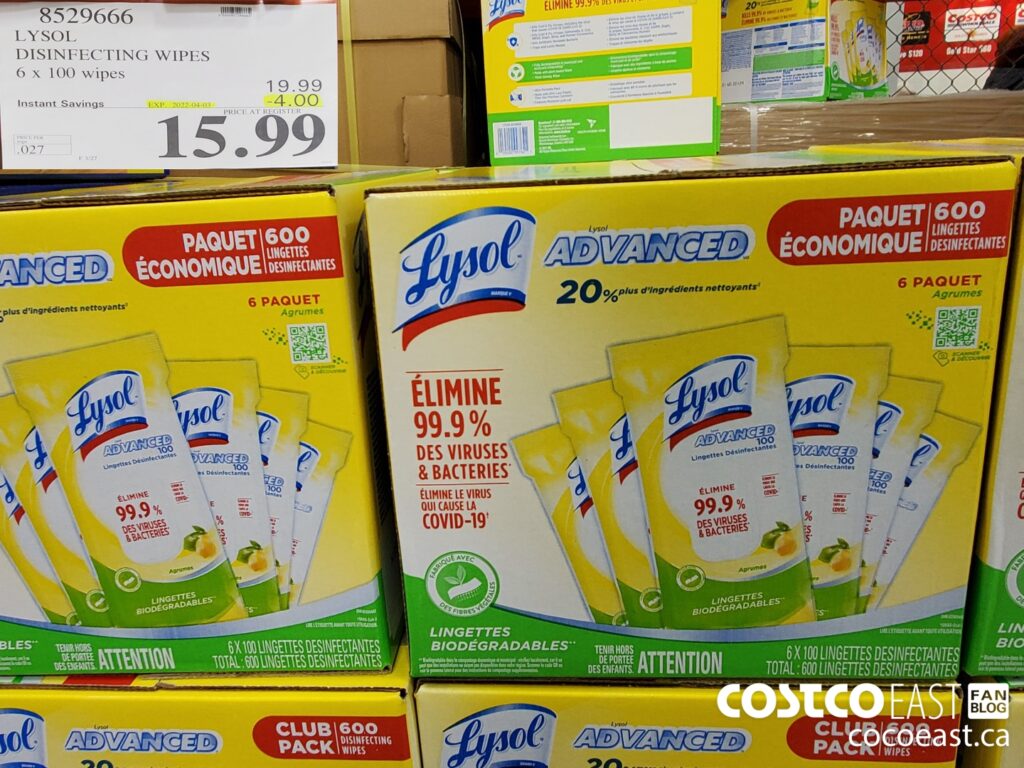 Duracell "AA' and "AAA" batteries are on sale for $4.00 off @ $17.99 for the 30 & 40 packs.
Always a good idea to keep a pack of these around, and with the quantity of batteries in these packs you likely won't be running out any time soon!
If you're looking to kick your home gym up a notch or 3 the Schwinn 470 elliptical is on sale for $50.00 off @ $849.99. And the Reebok adjustable bench is on sale for $40.00 off @ $99.99.
Those might be a bit of an investment at first but that's about 8 or 9 months of a regular gym membership right there. Personally I enjoy exercising from the comfort of my own home, so for me it would be worth the price.
Here's a few more sales to look at folks.
Cuisinart food processor 550 watts -$35.00 @ $134.99
Lysol disinfecting wipes 6 x 100 wipes -$4.00 @ $15.99
LG 4K OLED 77″ class -$100.00 @ $3889.99
Laguiole steak knives pack of 8 -$10.00 @ $34.99
Reebok adjustable bench -$40.00 @ $99.99
Bench T-shirt mens sizes S-XXL -$4.00 @ $9.99
Kerrygold Dubliner Irish cheese 400g -$2.00 @ $6.99
Olivia butterfly shrimp 500g -$3.00 @ $9.99
Mr.Clean all purpose cleaner 5.2L -$3.60 @ $7.39
Cetaphil skin cleanser 1L -$4.00 @ $12.99
While not on sale, for some reason this caught my eye today. Maybe it's because the cats have seemed a little bored and needy lately?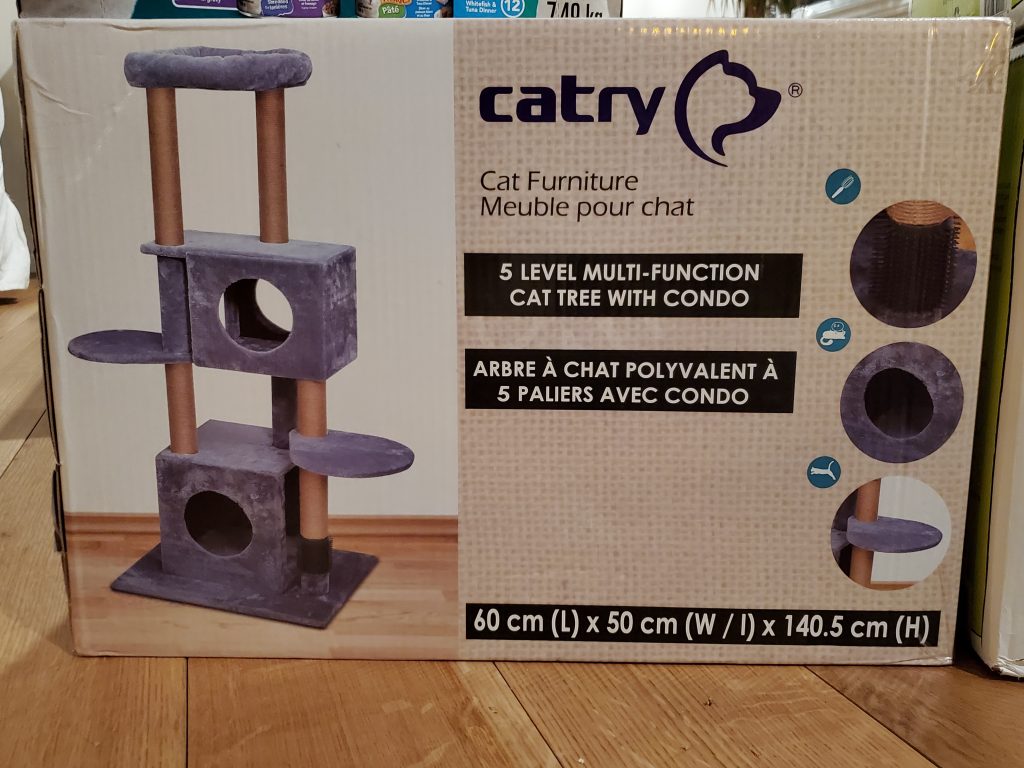 Normally they don't use these kinds of things and would rather play in the box it came in, but again, something said "give it a shot". Perhaps I want them to like it because I think Ewok would look cute perched on top of it staring out the window at the birds?
… So I guess I got this for me then???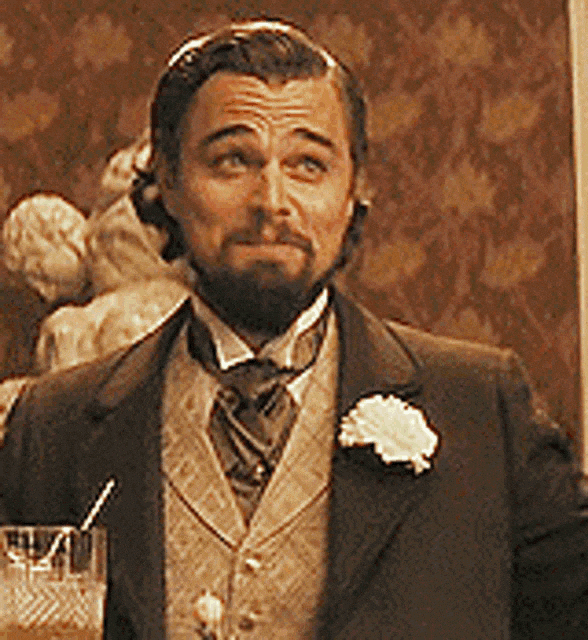 I mean really I'd just like a place for Ewok to sleep so I can put my laundry away without disturbing him.
I mean he's adorable, but I had to wait until he woke up until I could finish my chores. (I guess we know who runs this household.)
Anyhow, I'm going to finish assembling the Catry and see what the cats think… Early returns are promising…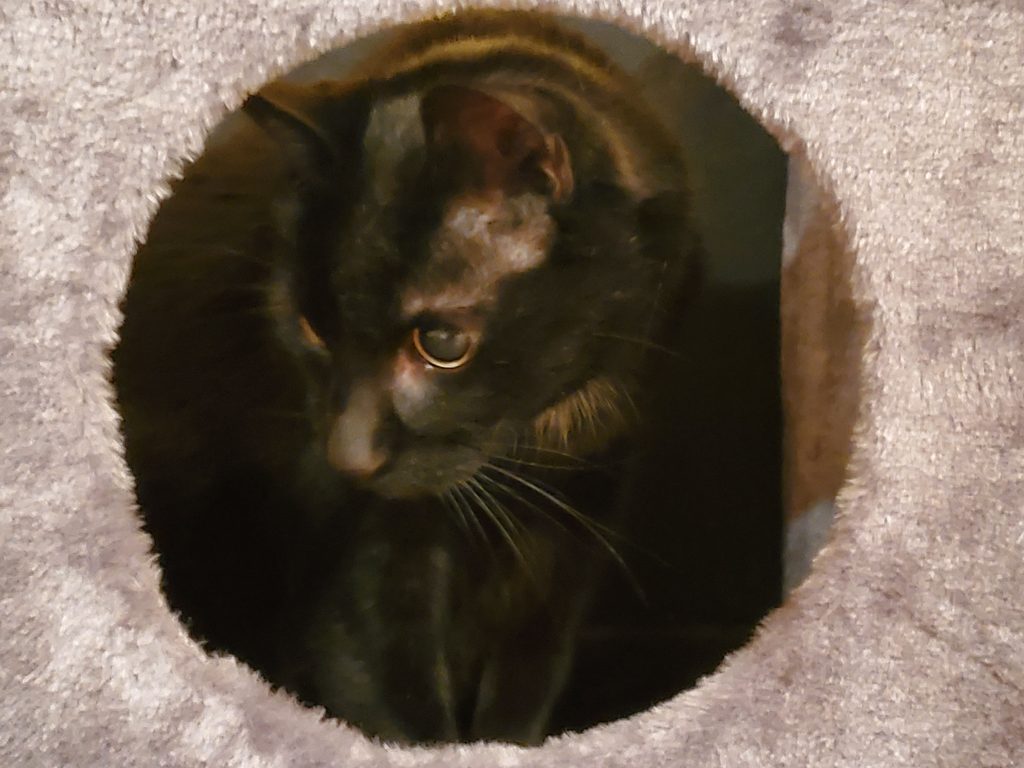 Ewok is saying good night, and so am I. Good night folks!
I think it's important to remember that we're not out of the corona virus weeds yet, and each province has their own Health recommendations based on the provinces individual risk assessment and I would recommend that you follow the recommendations for your specific province. Information can be found at the following websites.
Newfoundland COVID-19 information
New Brunswick COVID-19 information
Nova Scotia COVID-19 information
Go here for the latest Costco Coronavirus updates: https://www.costco.ca/coronavirus-response.html
So there you go, a little reading material for you.
Be kind, be safe and stay healthy!
Please note:
The price at your local Costco takes precedent (or precedence) over the prices listed on this blog.
Costco liquidation/Manager's Special items (ending in .97) vary from store to store.
An asterisk (*) on the price tag means the item is not being re-ordered.
If there is something you really want, ***double check the expiry date*** as some Costco sales items do end mid-week.
***This is a fan run, independent page with no affiliation or endorsement by Costco Wholesale***
Costco Flyer Sales March 13 – April 3rd 2022 2022
Costco Treasure hunt sales March 14th – 20th 2022