I walk the whole store for you every Monday when Costco Sale items and Costco Flyer sales are released for the week, then post them here and on our Facebook page.
Want to see what might be on sale next week??? Click the picture below to see what was on sale last year at Costco!
NEVER MISS A POST! Join the Costco East Facebook group to get updated whenever I make a new post! https://www.facebook.com/costcoeast/.
ALSO you can come and see my Instagram feed with Pics of my weekly Costco shopping trips, Dexter and Ewok being lazy cats and pictures of things that I have cooked with anything I've purchased at Costco. You can find that here! https://www.instagram.com/costco_east_fan_blog/
Subscribe to website updates by signing up below
and you'll get a confirmation email from "FeedBurner Email Subscriptions". Click the link within it to activate your subscription and you'll be notified by email whenever I post (1 or 2 times weekly). Check your spam filter or contact me if you have questions or do not receive a confirmation email.
What a wet and windy Monday!
Certainly not an ideal day to stand in line waiting to get into Costco, thankfully when I get there there's not much of a line-up.
So how was everyone's Easter weekend, and what did you all have for dinner? Lot's of family Zoom meetings I imagine??? We did one yesterday with my partners family, it was pretty fun!
We also got into making gluten free pierogies, which turned out great! (Well, 95% of them did… We had a couple that didn't make it.)
Certainly a messy process, but well worth the time and the clean-up!
As delicious as they were/are I'm sure you're also after some delicious Costco Sales?!?!
And Lo and Behold – Charmin Toilet paper was on sale for $5.00 off @ 19.99, AND actually STILL IN STOCK AT 7:45 P.M.!!! AMAZING!!!
Disney Frozen 2 Mulitvitamins & miinerals 220 ct. -$3.00 @ $8.99
Colgate total toothpaste 5 x 170ml -$2.50 @ $9.99
Erie Meats jumbo chicken breast bites 1.5kg -$4.00 @ $10.99
Zico coconut water 6 x 1L -$4.00 @ $14.99
Adidas sneakers ladies size 5 – 10 -$10.00 @ $29.99
Bulbs are easy perennial bulbs -$5.00 @ $9.99
Dyson big ball total clean canister vacuum -$100.00 @ $399.99
Just a little taste for you folks, lots of new goodies on sale this week!
Yes, I was quite surprised that Charmin toilet paper, or any toilet paper of any kind was still available when I got there. For the last 4 or 5 weeks it seems like it's been sold out at maybe 10:05 a.m. So I was kind of shocked. I guess that means the COVID-19 panic buying is slowing and the item limits Costco has placed on specific things is working, and that's great!
What's not so great is how sore I am from all the yard work we've done over the weekend… Yikes! It turns out that moving large rocks is hard work, whoda thunk it?
Apparently not me, or my back…
We're planning on building a couple of raised beds out there so we wanted to get an area cleared out a bit. As I've been taking some pictures of the progress, once we get them built I'll share them with you!
Speaking of beds, I think it's just about time for that… All these long, hard days of working outside for a few hours have me pooped!
So I shall leave you with Dexter, doing yoga.
He's gettin' a little chubby from all this fine extra Quarantine food he's been getting, and his exercise regime leaves much to be desired… No motivation at all.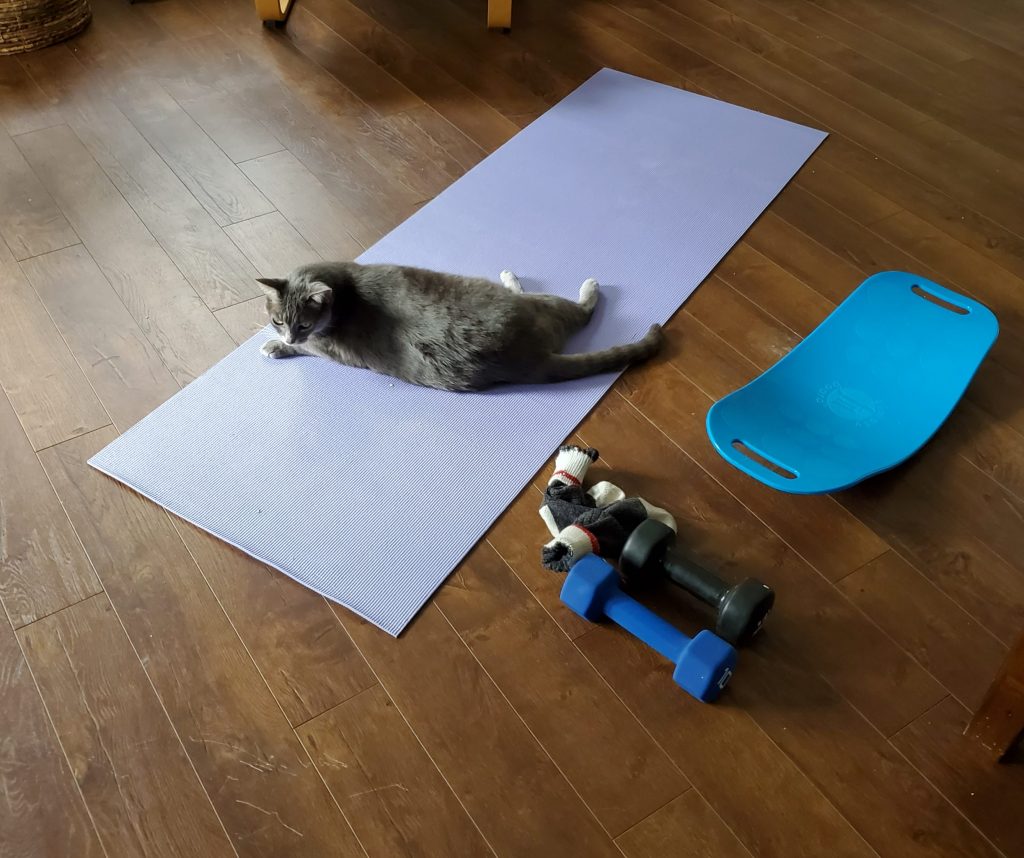 So lazy…
G'night folks.
Please note:
The price at your local Costco takes precedent (or precedence) over the prices listed on this blog.
Costco liquidation/Manager's Special items (ending in .97) vary from store to store.
An asterisk (*) on the price tag means the item is not being re-ordered.
If there is something you really want, ***double check the expiry date*** as some Costco sales items do end mid-week.
***This is a fan run, independent page with no affiliation or endorsement by Costco Wholesale***
The food brands available can differ from region to region. Pictures are taken at a store in Ontario. Sale items should apply to Costco locations in Ontario, Quebec, New Brunswick, Newfoundland & Nova Scotia, if the item is in stock at your store. There will likely be a few deals not shown here in your store. If this blog has helped you save money, consider sharing www.cocoeast.ca with your friends and family! If you see deals at your store that aren't on this blog, post them in the comments and help spread the money saving love!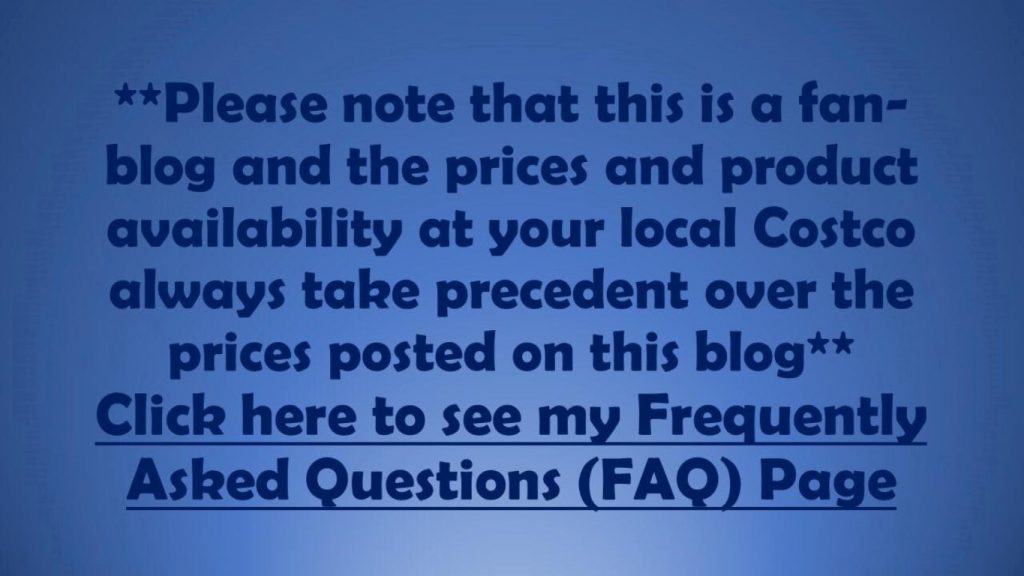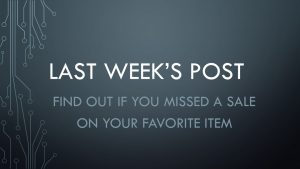 Costco Flyer Sales

Costco Kingston Meat Department sales
Costco Treasure hunt sales April 13th – 19th 2020