Welcome to the Costco Flyer Sales preview for Sept 27th – October 24th 2021 – Ontario, Quebec & Atlantic Canada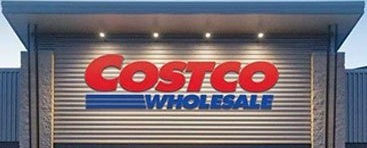 Hey there folks!
I'm back with another mid-week update for you, this time we've got the sales preview for Sept 27th – Oct 24th (Just in case you didn't read that the first 2 times)
This flyer is for the entire month, not split up into two weeks like the September on was so all the sales you see will be active the entire time.
A great time to restock your FoodSaver bags since they'll be on sale for $10.00 off @ $29.99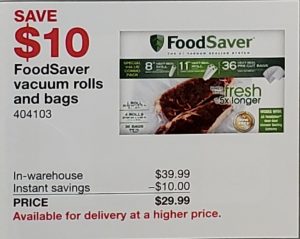 Though the FoodSaver vacuum sealer itself isn't on sale… Perhaps a treasure hunt find in the next month???
Little Hotties hand warmers 40 pack is on for $11.99 ($4.00 off) As much as we don't want to think about it, the colder weather is coming and these little puppies can be handy!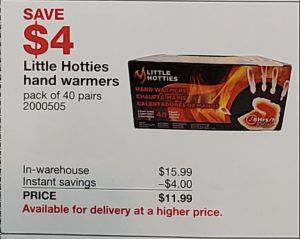 Que Pasa jalapeno  & lime organic tortilla chips 670g bag is going to be on sale for $4.49.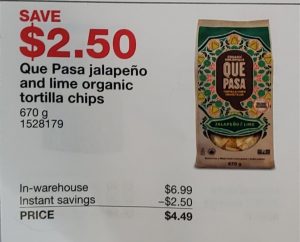 I like warmed up tortillas and spicy cantina style salsa as much as the next person so I'll be grabbing a few bags of these to get me through the Halloween scary movie season..
That is to name but a few of the 110 sales in that flyer, so you've got some browsing to do folks!
I'll leave you to it.
Stay calm and Costco on!
Please note:
The price at your local Costco takes precedent (or precedence) over the prices listed on this blog.
Costco liquidation/Manager's Special items (ending in .97) vary from store to store.
An asterisk (*) on the price tag means the item is not being re-ordered.
If there is something you really want, ***double check the expiry date*** as some Costco sales items do end mid-week.
***This is a fan run, independent page with no affiliation or endorsement by Costco Wholesale***