Welcome to the Costco Weekend Sales Update where I'll keep you in the loop on all the awesome sales Costco releases for the Weekend! I'll post them here and on our Facebook page for you to enjoy.
*
*
*
If you'd like to skip ahead to the comments section, click here!
*
*
Hello there folks! Well it's been another fast moving week and I'm back with the weekend update, and heck we're almost running out of September too!
So I guess it's appropriate to see something like the Create a Treat haunted house on an endcap today for $13.99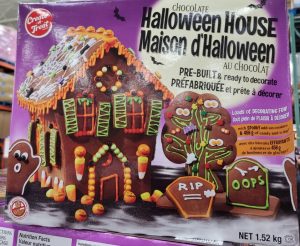 Though still kind of disappointed I'm not seeing the skeletal banjo players from previous years.
Another cool new item were these Holmes heated work gloves.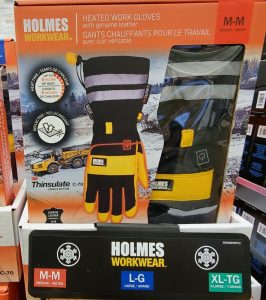 Now $89.99 might seem steep for a pair of gloves, but well made work gloves are worth it and I'd be the fact that they are heated will be a selling feature even if you aren't working with them… That might even be worth it for shoveling snow!grab a heated jacket while you're at it and winter doesn't look so cold anymore! (maybe an bit of an exaggeration)
Speaking of work, our Costco Warehouse got this Porter Cable 6pc. kit for $329.99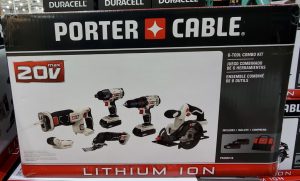 I've always been a RIDGID user, so I'm not sure how Porter Cable stands up, but I do love looking at tool kits like this… Any users care to jump in here?
When it comes to digital tools, like a cell phone, I much preffer buying the unlocked phone and sticking with my current plan and it's price. So you may be temped to do the same with the unlocked iPhone 12 64GB for $849.97
I enjoy a new phone once and a while, but I don't like paying extra each month. I'd rather get it out of the way at the top.
And speaking of the top (of your head that is) Live Clean shampoo & Conditioner is finally back in stock after what seems like 6 months or more the 2 x 1L set is $14.99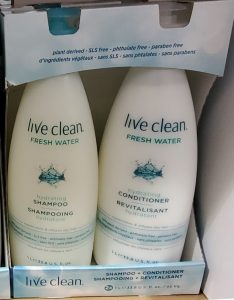 We use this brand so I like to make sure I've got back-ups just in case!
Here's a few other items I found today.
*
Manna Tumbler pack of 12 -$5.00 @ $9.99
Acer Swift 3 13.5″ laptop -$200.00 @ $1099.99
3M packing tape 50M w/dispenser -$4.00 @ $13.99
Torin 3 ton service jack low profile -$30.00 @ $99.99
Universal Bakery Aussie bites 850 g -$3.00 @ $9.99
*
This will also be the last few days you can get a hold of any of the flyer sales that end on the 26th, so make sure you scan through the flyer posted below and check for anything you want…
Comfy Roots socks, Rao's Marinara sauce, Centrum multivitamins (good time of year to start doubling down on the vitamins!!!) And of course as we know from the past, it's never a bad idea to have a little bit extra toilet paper stocked up.
On that note, it is late so I shall depart and let you browse the weekend goods.
Cheers!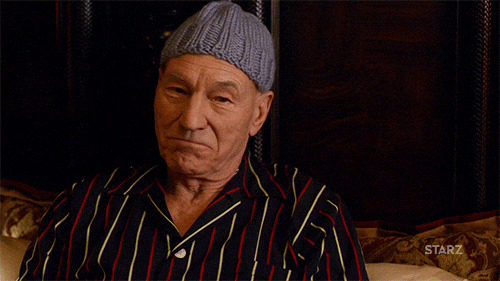 …Or "engage" I'm not sure which now?!?!
*
As we're easing into Fall 2021 and the potential 4th wave of COVID-19 I think it's important to remember that we're not out of the corona virus weeds yet, and each province has their own Health recommendations based on the provinces individual risk assessment and I would recommend that you follow the recommendations for your specific province. Information can be found at the following websites.
Newfoundland COVID-19 information
New Brunswick COVID-19 information
Nova Scotia COVID-19 information
Go here for the latest Costco Coronavirus updates: https://www.costco.ca/coronavirus-response.html
So there you go, a little reading material for you.
Be kind, be safe and stay healthy!
Please note:
The price at your local Costco takes precedent (or precedence) over the prices listed on this blog.
Costco liquidation/Manager's Special items (ending in .97) vary from store to store.
An asterisk (*) on the price tag means the item is not being re-ordered.
If there is something you really want, ***double check the expiry date*** as some Costco sales items do end mid-week.
***This is a fan run, independent page with no affiliation or endorsement by Costco Wholesale***
Costco Flyer Sales Sept  13th – 26th 2021
Costco Weekend Update sales xx – xx 2021