Costco Canada East Secret Sale Items May 20th – June 2nd 2019 – Ontario, Quebec & Atlantic Canada
I walk the whole store for you every Monday when Costco Secret Sale items are released for the week, then post them here and on our facebook page.
NEVER MISS A POST! Join the Costco East Facebook group to get updated whenever I make a new post! https://www.facebook.com/costcoeast/.
ALSO you can come and see my Instagram feed with Pics of my weekly Costco shopping trips, Dexter and Ewok being lazy cats and pictures of things that I have cooked with anything I've purchased at Costco. You can find that here! https://www.instagram.com/costco_east_fan_blog/
Subscribe to website updates via email and you'll get a confirmation email from "FeedBurner Email Subscriptions". Click the link within it to activate your subscription and you'll be notified by email whenever I post (1 or 2 times weekly). Check your spam filter or contact me if you have questions or do not receive a confirmation email.
Two things to start. First, hello everyone and Happy almost June! (It'll be June before I talk to you next anyways)
Second, Jan in Waterdown- Three Amigos is possibly my favorite movie, if not my favorite movie, and you're telling me you knew "Marty" as in Martin Short?!?! Ned Nederlander??? Good lord! I guess you don't still know him do you? Could he sign my DVD??? (kidding, but if it could happen…) I could likely not only recite the script line-for-line but also draw up the exact screenplay for that movie… So thank you Jan, I feel a bit closer to one of my childhood heroes, six degrees of Kevin Bacon right?… I wonder if he shops at Costco?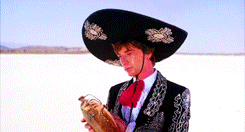 …obviously for sand…
It's been a busy week here, a busy week at the restaurant, and a busy week for the resident real estate agent so not much exciting has gone on really. We ordered take-out Thai food on saturday, so that was exciting… I love cooking, but every once-in-a-while having food cooked for you is fantastic! (and it was, spicy lemongrass chicken & red curry vegetables with rice and some spring rolls) We've really been loving this spot we order from (Aspara Anchor) Always good, always consistent quality. Delicious.
Here's a few sales happening at Costco this week-
Royal red krill oil plus $27.99 – $6.00 @ $21.99
Depends Mens/Womens underwear $49.99 -$10.00 @ $39.99
Dove deep moisturising bodywash $15.99 – $4.00 @ $11.99
Springtime laundry detergent $12.49 – $3.50 @ $8.99
Kelloggs mini-wheats $9.99 – $2.00 @ $7.99
Starbucks Cafe Verona whole bean coffee $24.99 – $6.00 @ $18.99 (as you know this is the staple coffee in our house so I bought 2 of these today, and will likely get a few more next week.)
And here's a few Kingston, ON. Costco meat dept. sales.
The pickerel looked pretty good, and…. I kinda want ribs, spicy, saucy ribs…
*snaps out of food dreams*
Ah! Yes as much as I'd love to be doing just that, I don't like the idea of eating/drinking in bed… Give me all of the messy, sloppy, greasy foods you can and I'll eat 'em, just not in the bedroom.
Good-bye until next week folks, and in the words of Kramer.
Please note:
The price at your local Costco takes precedent (or precedence) over the prices listed on this blog.
Costco liquidation/Manager's Special items (ending in .97) vary from store to store.
An asterisk (*) on the price tag means the item is not being re-ordered.
If there is something you really want, ***double check the expiry date*** as some Costco sales items do end mid-week.
***This is a fan run, independent page with no affiliation or endorsement by Costco Wholesale***
The food brands available can differ from region to region. Pictures are taken at a store in Ontario. Sale items should apply to Costco locations in Ontario, Quebec, New Brunswick, Newfoundland & Nova Scotia, if the item is in stock at your store. There will likely be a few deals not shown here in your store. If this blog has helped you save money, consider sharing www.cocoeast.ca with your friends and family! If you see deals at your store that aren't on this blog, post them in the comments and help spread the money saving love!