Costco Canada Flyer Sales & Costco sale Items Aug 5th – 11th 2019 – Ontario, Quebec & Atlantic Canada
I walk the whole store for you every Monday when Costco Sale items and Costco Flyer sales are released for the week, then post them here and on our Facebook page.
NEVER MISS A POST! Join the Costco East Facebook group to get updated whenever I make a new post! https://www.facebook.com/costcoeast/.
ALSO you can come and see my Instagram feed with Pics of my weekly Costco shopping trips, Dexter and Ewok being lazy cats and pictures of things that I have cooked with anything I've purchased at Costco. You can find that here! https://www.instagram.com/costco_east_fan_blog/
Subscribe to website updates via email and you'll get a confirmation email from "FeedBurner Email Subscriptions". Click the link within it to activate your subscription and you'll be notified by email whenever I post (1 or 2 times weekly). Check your spam filter or contact me if you have questions or do not receive a confirmation email.
Hello, and happy Monday my Costco family!
***THE DATES FOR THE FLYER SALES AND THE TREASURE HUNT SALES HAVE BEEN FIXED, I'M VERY SORRY FOR THE CONFUSION FOLKS. THE SALES ARE CURRENT FOR THIS WEEK***
First off I would like to thank you all for all your wonderful comments and congrats on the new home! I'm sorry I haven't had time to respond to all of them yet, obviously it's been a busy time but we're getting there, making progress and enjoying some (not much) time to relax in the new spot.
I finished one room in the basement so that we could at least sleep there when we wanted, which required me going to Costco and purchasing a Sealy posturepedic Atwater Queen Mattress.
I should have jumped on one of these when they were on sale, silly me… Oh well, we've slept on it a few times and we both like it. Pretty firm, but we're ok with that. It's been nice to be able to spend the whole day and then actually sleep at the new place, almost like it's ours (haha) Now all we need to do is assemble the IKEA bed frame we bough months ago and we'll be feeling even closer to being at home. Though if I painted a bit faster, that would help too…
Let's take a peek at a few of the sales this week.
Advil Ibuprofin 200mg 280 tabs $19.99 – 5.00 @ 15.99
Kirkland signature acetaminofin 500mg 350 + 50 easy swallow tabs $12.99 – 3.00 @ 9.99
Reactine allergy extra strength 144 tabs $49.99 – 10.00 @35.99
Hellmans real mayo 1.8L $7.49 – 2.00 @ 5.49
Bag to earth food waste bags $12.99 – 3.00 @ 9.99
Oasis Apple/Orange juice 24 x 300 ml $12.99 – 3.00 @ 9.99
Starbucks Caffe Verona $23.99 – 6.00 @ 17.99
Kingston, ON. meat dept. sales
Of course we also wanted to watch T.V. while we were staying over at our house so I was sent to Costco on Sunday to aquire one… We haven't bought a T.V. since 2008 (and I believe I was tasked with getting it then as well, hmmm… interesting) So it was kind of fun. I've been looking at all the T.V's in Costco for so long now I felt a bit confused… Which one is the best in our price range??? How should I know? Are the contrast ratios better on this one? Yes, but it doesn't have a light sensor so in bright day rooms it won't look as good. And this one has not-so-great-viewing angles from the side BUT it has 4 HDMI inputs instead of the standard 2 or 3. Or this one gets better reviews online, but I don't like the way the colors look…. It was a good 10-12 minutes of pacing back and forth, finally narrowing it down to 3 sets. I decided to narrow that down to 2 final sets, based on what I saw and liked and what the reviews online said. So I went with this one.
The Samsung Smart 4K "55 inch UHD TV UN55RU7100. (that's a mouthful)
We didn't want a massive T.V. I looked at some "65 inch models and they seemed like maybe a bit too big (our old one is only "42 I think) but we certainly were looking for something bigger than the old one. I felt like Samsung was a good brand, (LG was the other one I was looking at) and I really did like the way it looked on display.  I wasn't looking to spend that much to be honest, but I figured we aren't planning on buying a new TV for another decade or so, so going slightly over budget was ok… Why not right? You only live once. (unless you're James Bond in which case…)

I think that one and Thunderball are my favorite Sean Connery Bond movies… But that's a hard call to make… Goldfinger was pretty awesome as well.
Let's leave this at Bond, James Bond.  It's bed time.
Good night, see you next week folks. And thank you all again for all the support and the wonderful comments!
Please note:
The price at your local Costco takes precedent (or precedence) over the prices listed on this blog.
Costco liquidation/Manager's Special items (ending in .97) vary from store to store.
An asterisk (*) on the price tag means the item is not being re-ordered.
If there is something you really want, ***double check the expiry date*** as some Costco sales items do end mid-week.
***This is a fan run, independent page with no affiliation or endorsement by Costco Wholesale***
The food brands available can differ from region to region. Pictures are taken at a store in Ontario. Sale items should apply to Costco locations in Ontario, Quebec, New Brunswick, Newfoundland & Nova Scotia, if the item is in stock at your store. There will likely be a few deals not shown here in your store. If this blog has helped you save money, consider sharing www.cocoeast.ca with your friends and family! If you see deals at your store that aren't on this blog, post them in the comments and help spread the money saving love!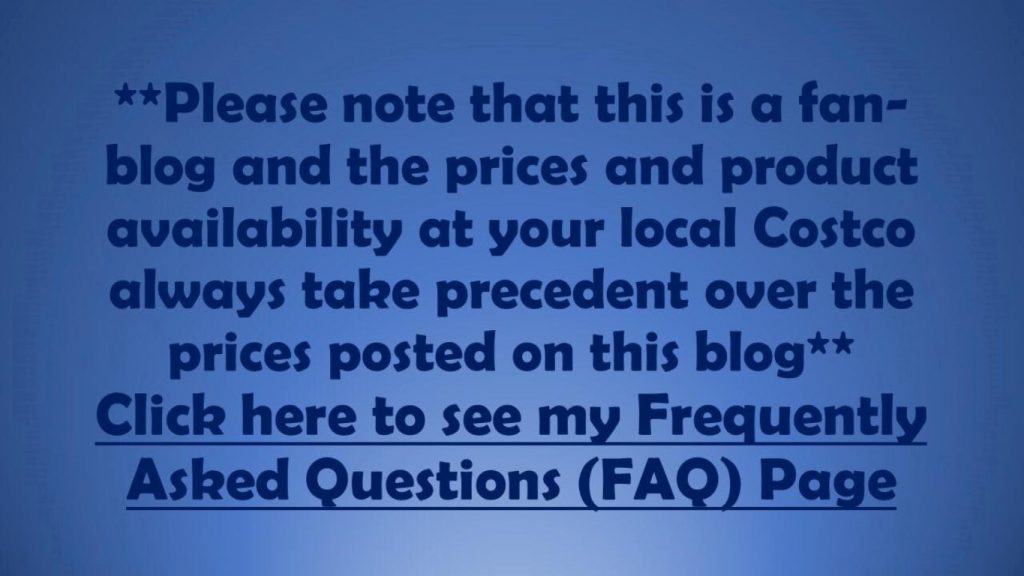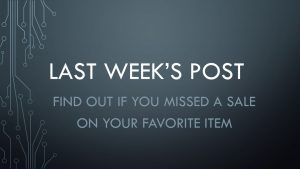 Costco Flyer sales Aug 5th – Aug 11th 2019
Costco treasure hunt Sales Aug 5th – Aug 11th 2019